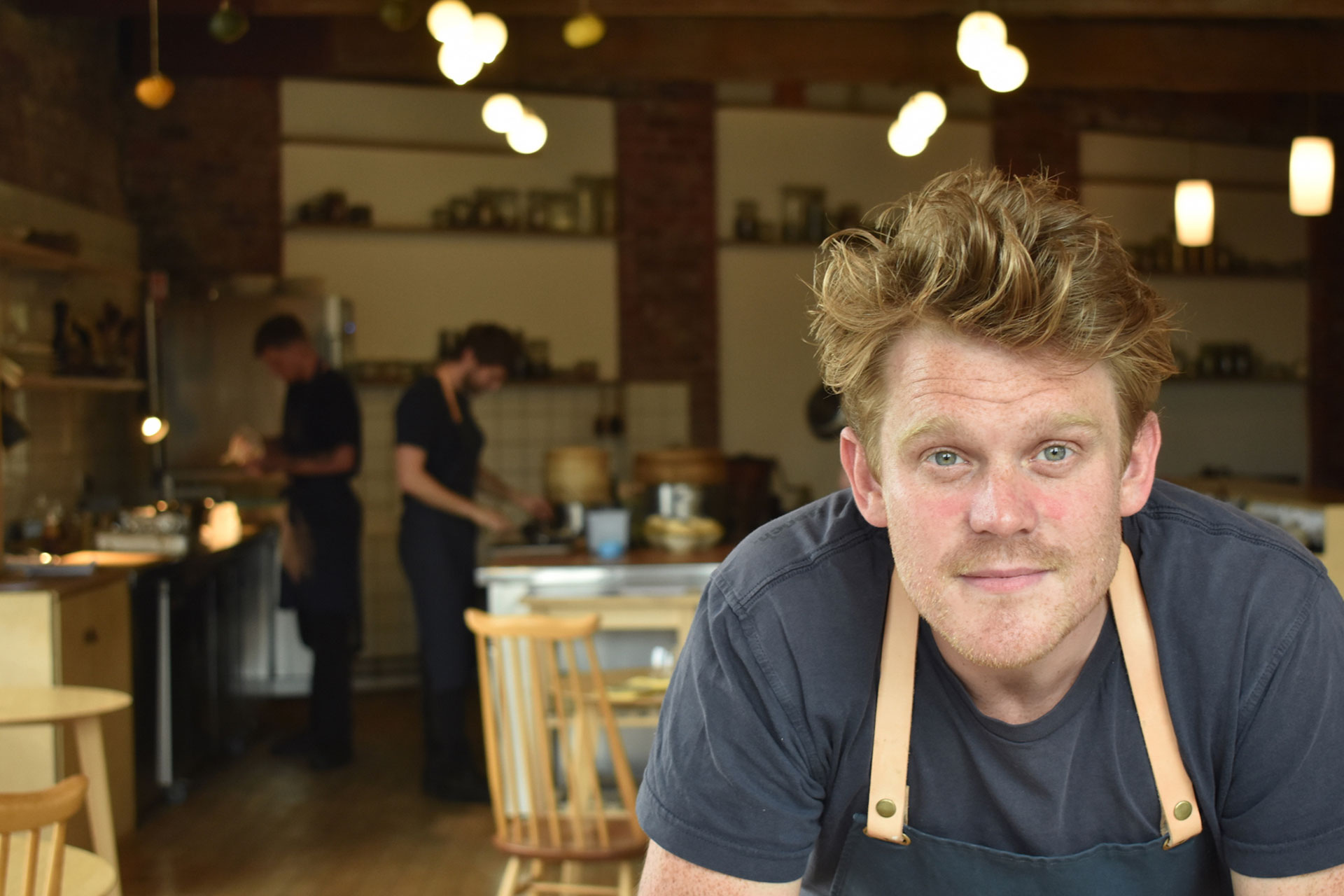 Eco-Chef Sam Buckley Is Chelsea Flower Show's First Chef In Residence
The Stockport chef will be cooking seasonal dishes at the Savills Garden
Sam Buckley is one of just 23 chefs whose eateries have been awarded a Green Michelin Star, an accolade which recognises restaurants with impressive sustainability practices. His Stockport restaurant Where The Light Gets In achieved the award back in 2021, and it has retained it ever since. And now, Sam is bringing his conscious ethos to Chelsea Flower Show, where he has just been announced as the event's first chef in residence.
The annual event returns to London from 23 – 27 May 2023, and Sam will be cooking in the outdoor working kitchen of the Savills Garden, which has been designed by award-winning gardener Mark Gregory. Sam will be using fresh British produce to create seasonal menus, foraging ingredients from the garden. Cutting waste will be fundamental to his creative process, with offcuts being reimagined for dishes the following day.
After the show, property agent Savills will relocate the garden to Nottinghamshire, supported by national charity Shaw Trust. It will also share learnings from the garden with school children through its existing charity partner Rethink Food.
'I was thrilled to be asked to cook on the Savills Garden, especially as we'll be making history with the first working kitchen on a show garden at Chelsea,' said Sam. 'Mark Gregory's planting scheme will offer such a range of flavours, allowing me to create a new lunch menu each day of the show.'
Sam kicked off his career working with Gary Rhodes during college, going on to work for Paul Kitching at Juniper – then Manchester's only Michelin-starred restaurant. In 2016, he opened his own eatery, Where The Light Gets In, and last year he added to his collection with a bakery, pottery, drinking and dining space called Yellowhammer.
The chef is known for his 'responsive' cooking style, which sees menus inspired by whatever is ripe on the restaurant's own growing space. Ingredients are only used when they are at the peak of their season, and are sourced from farmers and fishermen who go above and beyond to ensure they're doing things the right way. 
In a recent interview with Sam, he told us: 'Since we opened the restaurant, the idea was to try and be responsible. Our philosophy is to make sure we're looking after our immediate environment as well as the global environment, working with people that are skilled and passionate in their crafts. That's everyone from pig farmers to fishermen to ceramicists.
'I don't like terms like hyper-seasonal but we use exactly what's around at the time – that's outside of the idea of seasonality, because we've got such a muddled climate at the moment. It's a very natural and responsive cooking approach, and I find that heightens creativity.'
The Savills Garden will be on show from 23 – 27 May 2023. rhs.org.uk