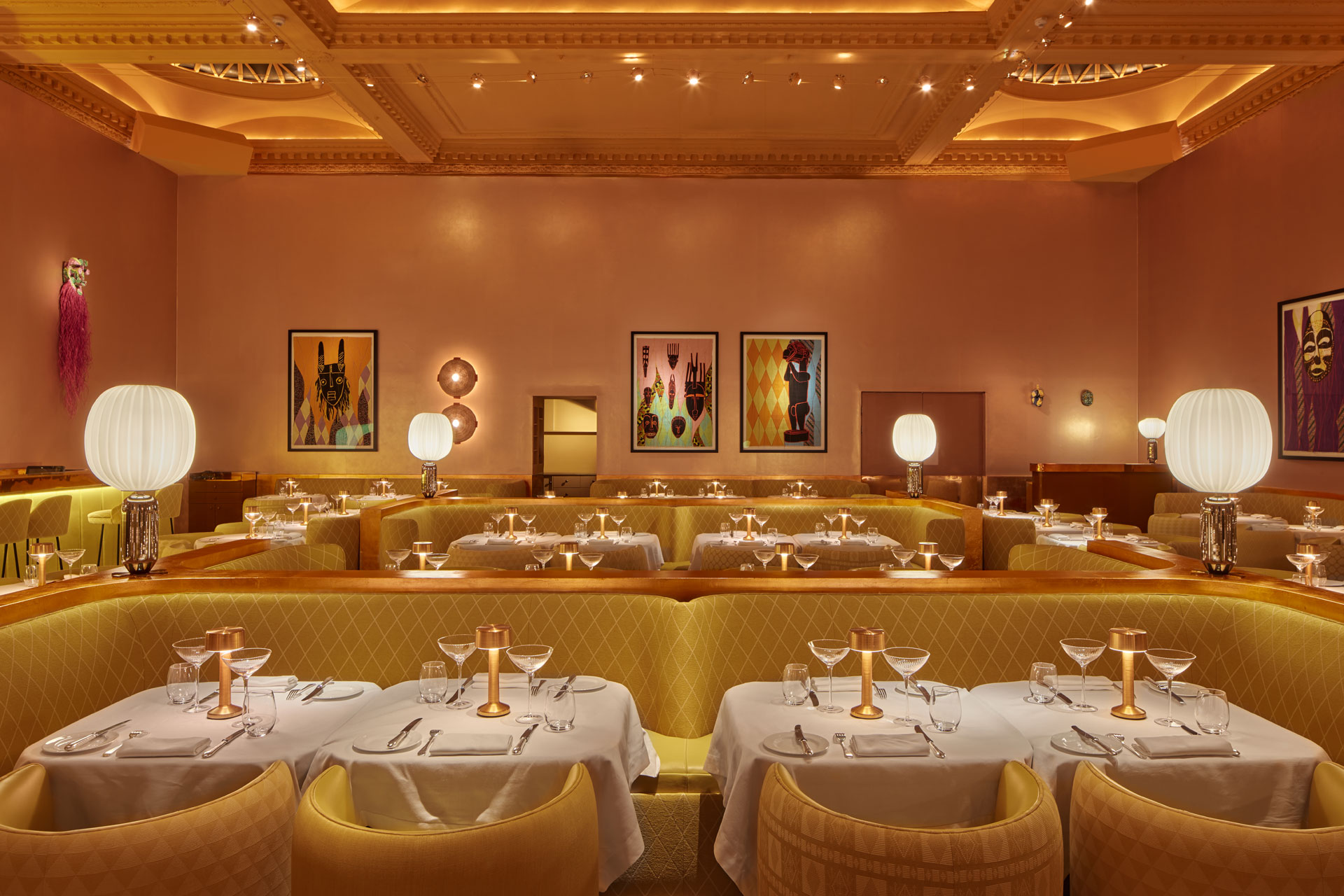 Sketch: Everything You Need To Know About the World-Famous Venue
A virtual tour of the Narnia-style hub
Long before Instagram was even invented, London's most Instagrammable restaurant already existed. We're talking about sketch, Mayfair's world-famous, three-storeyed dining emporium: home to multiple restaurants and bars, and arguably the capital's most famous loos. Nowadays it's a hugely popular spot, but the restaurant wasn't an immediate success. When the venture first opened back in 2003 under the helm of Algerian restaurateur Mourad Mazouz (three years later than planned, and four times over budget), it didn't go down well with the critics. But over the years it evolved into a well-respected food, drink and arts hub – one which is constantly changing. So what can you expect on a trip there today?
Sketch: Everything You Need To Know
History
The original Georgian building in which sketch is housed, located on Conduit Street, was built in 1779 by James Wyatt. It served an array of different purposes over the years – from hosting the HQ of suffragette movements in the early 20th century to standing as the workshop of Christian Dior – until it caught the eye of Mazouz in the late 90s.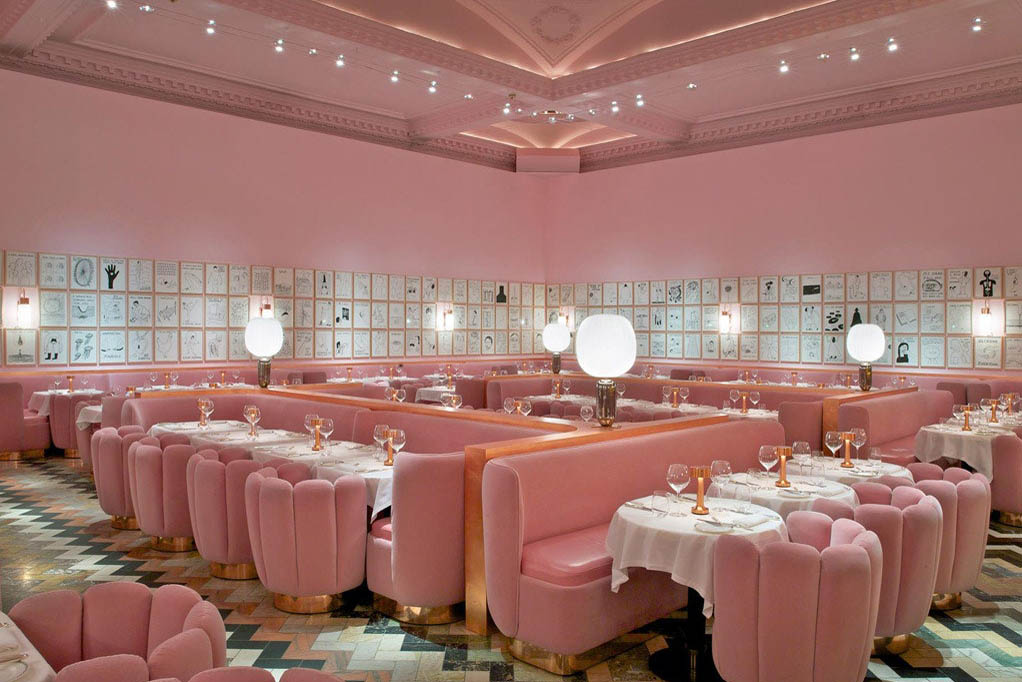 Mazouz earned his stripes setting up 404 in Paris, before moving to London to launch Momo, an acclaimed North African restaurant on Heddon Street. He dreamed up sketch alongside French chef Pierre Gagnaire with the vision of creating a 'destination for experimentation' – and while it wasn't exactly an immediate hit, people were talking about it right from the get-go. After a few years, the venue's reputation had improved and it started winning awards: in 2005 sketch was named the 18th best restaurant in the world by Restaurant magazine, and that same year one of its restaurants, The Lecture Room and Library, was awarded its first Michelin star (now it has three).
Across its 20-year history, sketch has worked with a wide roster of designers and artists, from David Shrigley to India Mahdavi and Martin Creed – each of whom have helped shape the eclectic sketch of today, which comprises five separate spaces. We outline each below.
The Gallery
This is the millennial pink room which you'll have seen plastered all over your social feeds – yet it wasn't always that way. The Gallery began as the 'Big White Cube', a space created by Noé Duchaufour-Lawrance alongside Mazouz, where 12 screens showcased short films.
In 2012, artist Yinka Shonibare and designer India Mahvani joined forces to create the rose-hued dining room, famed for its pink chairs and David Shrigley artworks lining the walls. And last year, it underwent the most recent stage in its makeover, with Mahdavi brought back to refresh the room with copper-coloured walls and sunshine-yellow banquette seating. There are also 13 new pieces of art from British-Nigerian artist Yinka Shonibare.
Come here for afternoon tea or dinner: the a la carte menu includes a mix of meat, fish and vegetable dishes, plus there's a live classical string trio every day.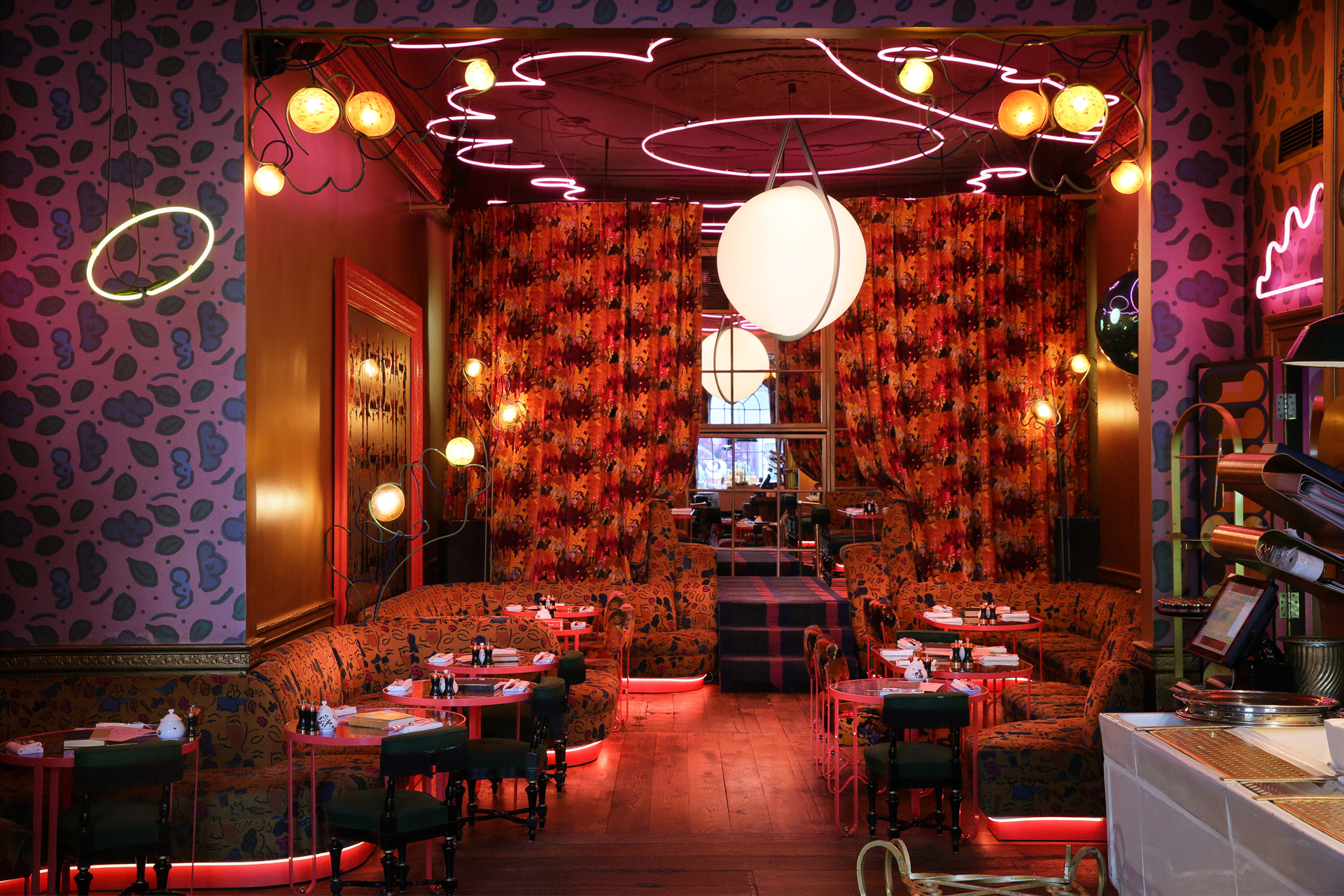 The Parlour
Sitting at the front of the venue is The Parlour, a street-facing bar serving cocktails, alongside breakfast, lunch and light bites. Like all the spaces, it has seen a number of different guises over the years, with the most recent coming from Andres Ros Soto – think colourful clashing prints and a neon light installation.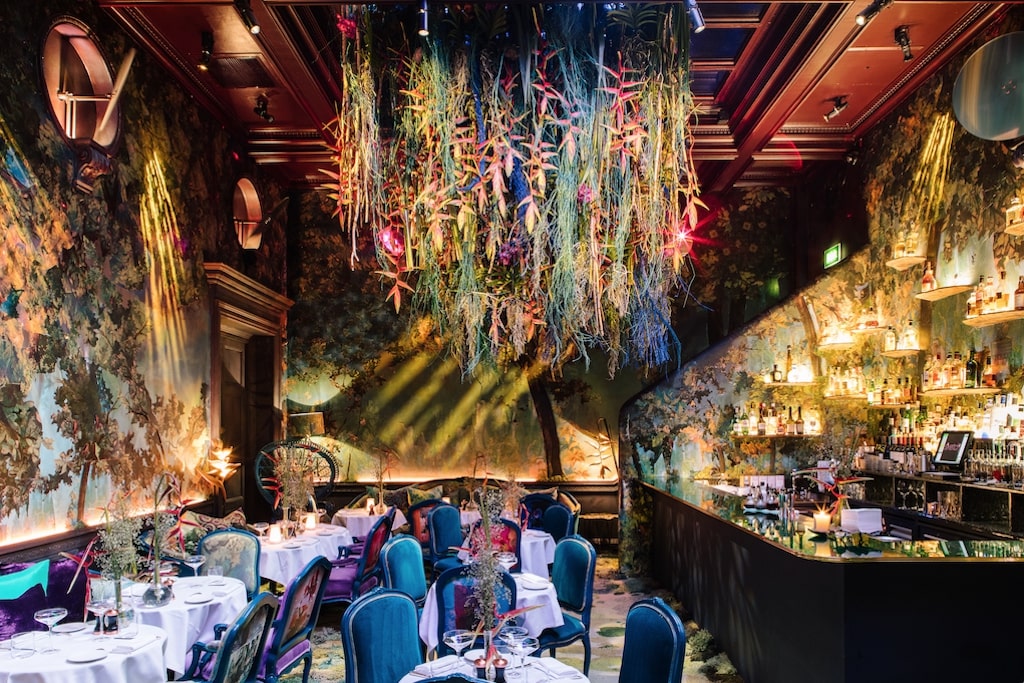 The Glade
The Glade began its life as a black and white space called 'The West Bar', but these days it's much more vibrant. In 2012 Carolyn Quartermaine and Didier Mahieu were commissioned to transform the room into a woodland-inspired space, complete with grass-like carpets and tree-themed wall coverings. A few years later, more colour was added to create the fairytale-like, enchanting dining room we know today. It's a popular spot for breakfast, with a mix of egg dishes and smoothie bowls on offer, alongside a 'Sea and Shore' lunch menu featuring the likes of tempura red mullet and potato gnocchi with black truffle.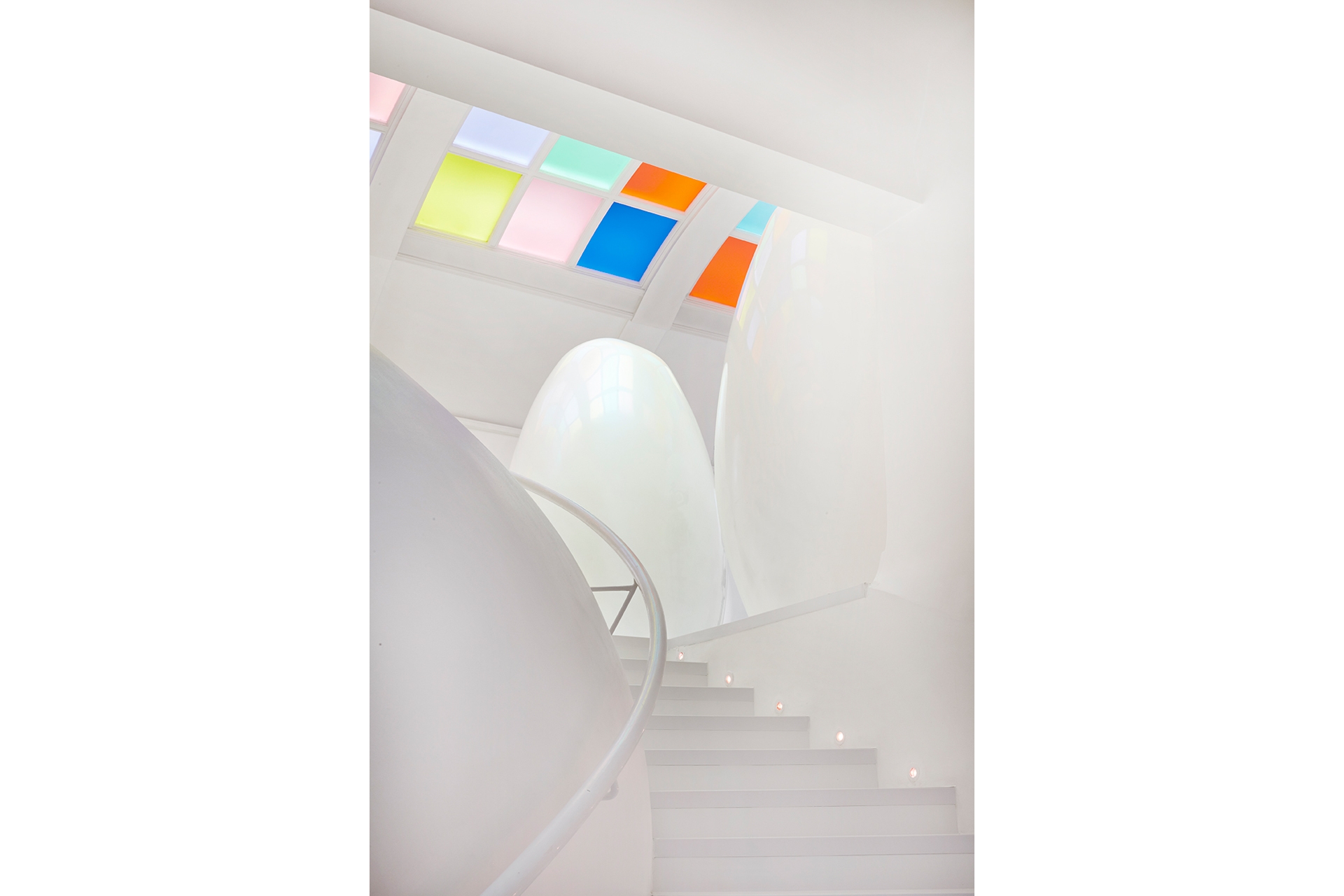 The East Bar and Pods
The white egg-shaped pod loos at sketch are perhaps the venue's most iconic – and photographed – feature. They have remained pretty much unchanged over the years, sitting below a ceiling panel of rainbow lights, and have a distinct futuristic feel. This is echoed in The East Bar, which sits in a cocoon beneath the toilets and serves cocktails, with DJs playing during the evenings.
The Lecture Room and Library
Fine dining meets surrealism at this three Michelin-starred restaurant, which is spearheaded by Gagniere. It has a notably exclusive feel: upon entering guests are greeted in a dark corridor and taken up a red-carpeted staircase before being welcomed into a palatial ballroom-like dining room filled with white-linen tables. Expect to embark on a gastronomic journey of innovative, theatrical dishes, with a choice of two menus: a la carte and tasting, open for lunch and dinner.
BOOK IT:
9 Conduit St, London W1S 2XG, sketch.london