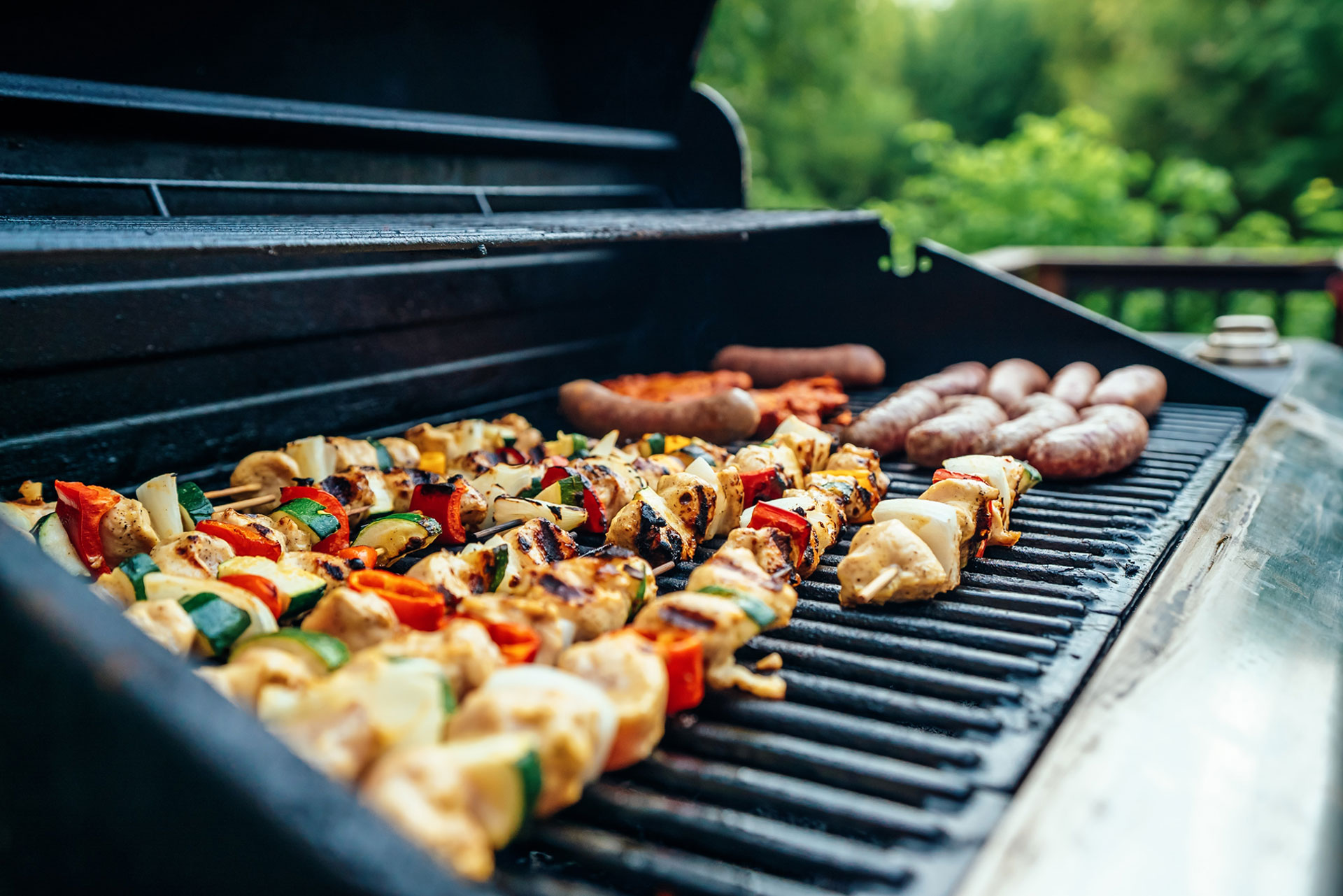 Summer BBQ: The Ultimate C&TH Guide
---
For a summer that sizzles
The sun is shining, and what better way to celebrate than with a BBQ? Here are some top tips for stepping your BBQ game up a notch, from seafood grill recipes to the best sides and salads to serve.
The C&TH Guide to a Summer BBQ
Invest in a Good BBQ
If you don't already have a grill installed in your garden, it's time to invest in a barbecue that will stand the test of time. Avoid disposable barbecues: aside from being single-use, they often burn the ground and cannot be recycled, making them extremely un-environmentally-friendly.
The Big Green Egg is one of the best outdoor cooking tools on the market. A ceramic barbecue and outdoor oven, it boasts numerous functions including a 'low and slow' cooking setting – and can even be used for pizzas. The largest one can cook up to 24 burgers, making it perfect for a party.
Cooking Tips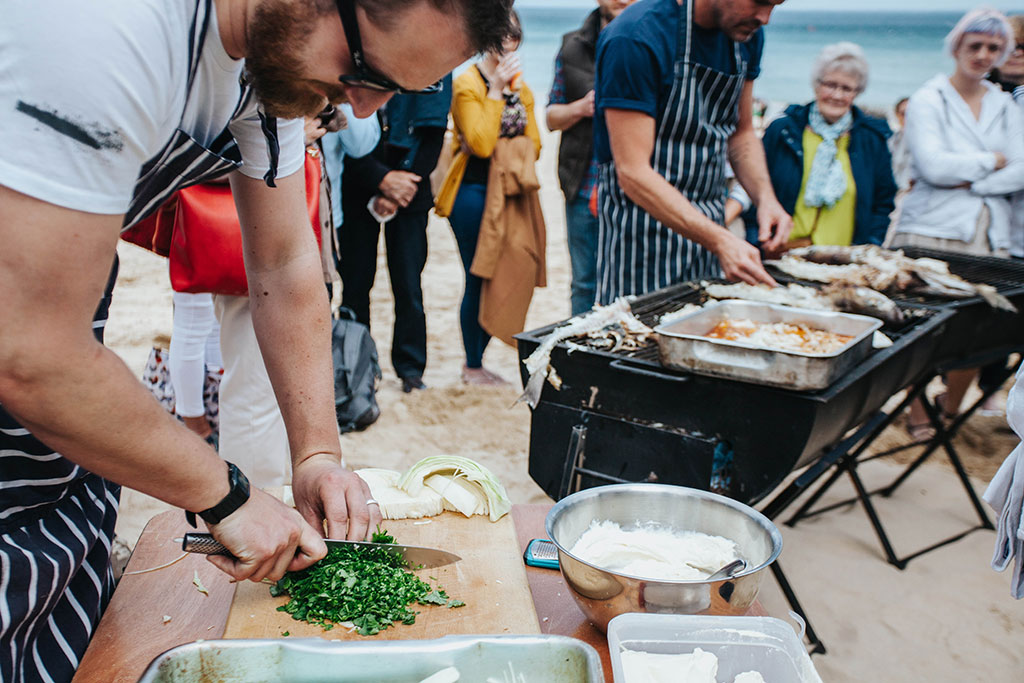 Make sure your grill is clean (for obvious reasons, and food is less likely to stick), and pre heat in good time. A charcoal barbecue needs about 20 minutes to reach the perfect temperature, while gas ones need 10-15 minutes.
To avoid uncooked chicken and poultry, cook it through in the oven before finishing it on the grill for the same smoky taste without the risk. Remember, too, that fresh seafood needs a lot less time to cook than meat, so bear that in mind when planning your cooking schedule. For an extra smokey taste, burn some herbs such as rosemary, thyme and sage in the coals.
Make sure you've prepped your vegetables well in advance and prepared all your sides and salads before getting stuck into barbecuing. Not only will you be less stressed, your lockdown buddies will be able to pile their plates high ready for the sizzling-from-the-grill main act and eat immediately while it's still hot.
Meat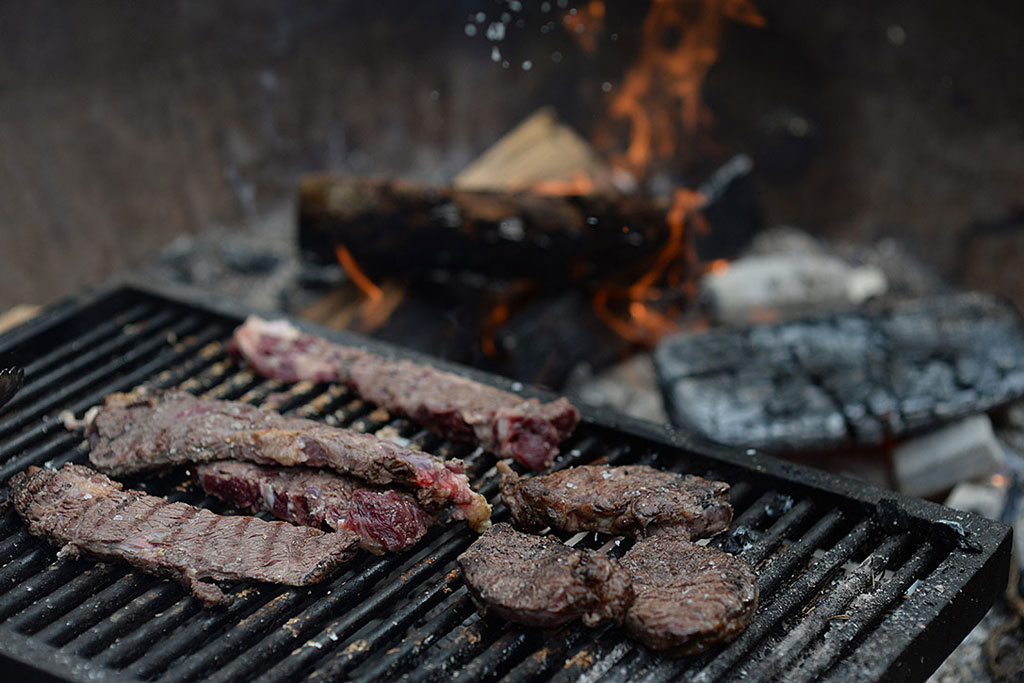 Up the stakes/steaks by spending a little extra on top-quality meat from your local butcher, or ordering from one of the many sustainable meat delivery services, such as The Ethical Butcher, Parson's Nose, or field&flower.
Make sure the grill is piping hot before you start to cook the meat. Season with good quality sea salt – Maldon or Cornish Sea Salt are best (try the garlic, chilli or smokey varieties for extra flavour) – and you're good to go. Avoid using oil on the grill as if it's hot enough, the meat won't stick, and save the marinade for chicken and other poultry.
Buy Welsh lamb where possible – it's particularly flavoursome because of the special herbs, plants and flowers which the sheep eat on the Welsh hills, and is extremely versatile. Try our recipe for Welsh Lamb & Feta Burgers to impress your guests.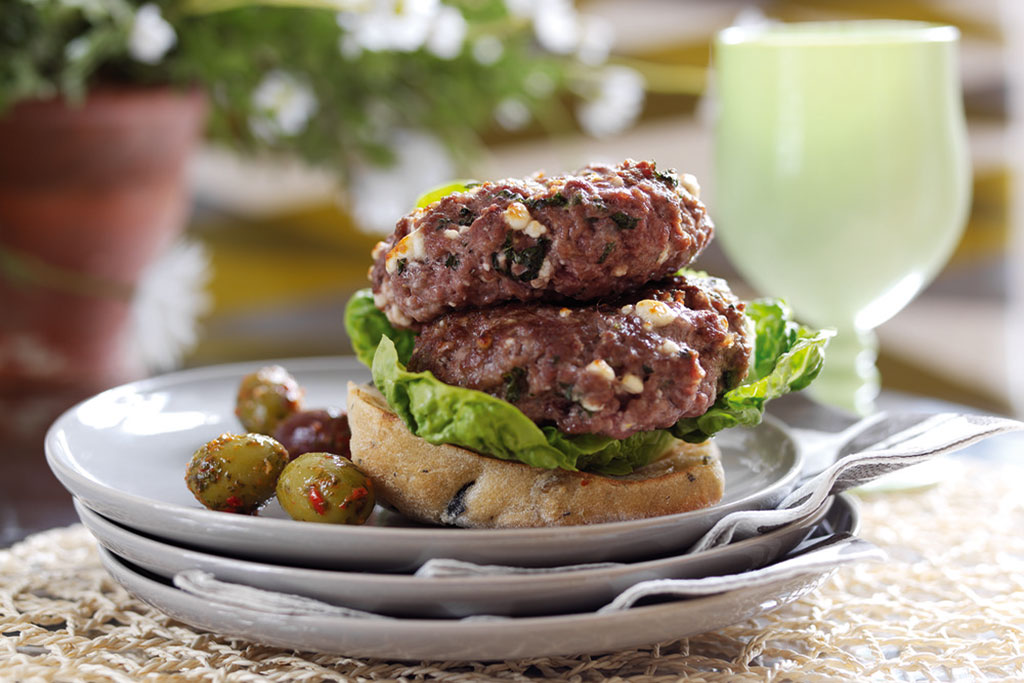 Recipe: Welsh Lamb & Feta Burgers
Ingredients:
450g (1lb) lamb mince

30ml (2tbsp) fresh mint, chopped

Black pepper

75g (3oz) feta, crumbled

Guacamole
Method:
In a bowl mix together lamb mince, fresh mint, black pepper and feta, combine well together.

Shape into 6 medium sized burgers and cook under a preheated grill or BBQ for approx 12 minutes or until thoroughly cooked.

Serve in toasted ciabatta rolls with a dollop of pre-made guacamole, large seasonal salad and a side of olives.
Fish
There's something about fish on a barbecue that makes you forget you're in a London suburb and transports you straight to the beaches of Cornwall. You can order fresh sustainable fish from field&flower.
Gregory Marchand, Chef Patron of Frenchie Covent Garden, advises: 'First you need to make sure your BBQ is clean, then oil the grill, just a light coat of oil. I make sure my fish is super dry, then oil the fish, and when I put it on BBQ, I don't touch it until it starts to caramelise. Don't touch the fish! Just leave it on the grill. Eventually it will not stick anymore because of the caramelisation. Otherwise, you can put in on a tin foil, oil the tin foil and put the fish on top. However, it is a shame as it loses the BBQ flavour.'
This recipe from Prawn on the Lawn is failsafe but never fails to impress.
Recipe: BBQ Carabineros Prawns
Barbecuing these Mediterranean prawns is a brilliant way of adding a smoky element to these sweet-flavoured beauties. Sucking the prawn heads is mandatory! It's one of the easiest recipes ever, but the prawns have such a beautiful natural flavour, they really don't need much adding to them.
Serves 4
Ingredients:
12 raw carabineros prawns (jumbo shrimp)
Olive oil, for grilling
2 lemons, halved
Good-quality extra-virgin olive oil, for drizzling
Sea salt and freshly ground black
Pepper
Method:
When your barbecue is up to temperature, drizzle the prawns with olive oil and season generously with sea salt.
Lay the prawns on the barbecue, along with the lemon halves, and grill for 2 minutes, then flip the prawns over and grill for another 2 minutes. Check that the lemon halves are nicely charred.
Transfer to a serving plate and drizzle a little extra-virgin olive oil over them and season with salt and pepper. Garnish with the charred lemon.
Prawn on the Lawn: Fish and Seafood to Share by Rick and Katie Toogood (Pavilion), available to purchase through Amazon
Veggie Options
Head to your best local market and buy whatever veg is in season: asparagus, courgettes, aubergines, corn, peppers and mushrooms are particularly tasty when barbecued – and ensure any veggies aren't left out. Lots of barbecued halloumi won't go amiss, served either on its own or with a lamb burger for extra deliciousness.
Sides and Dips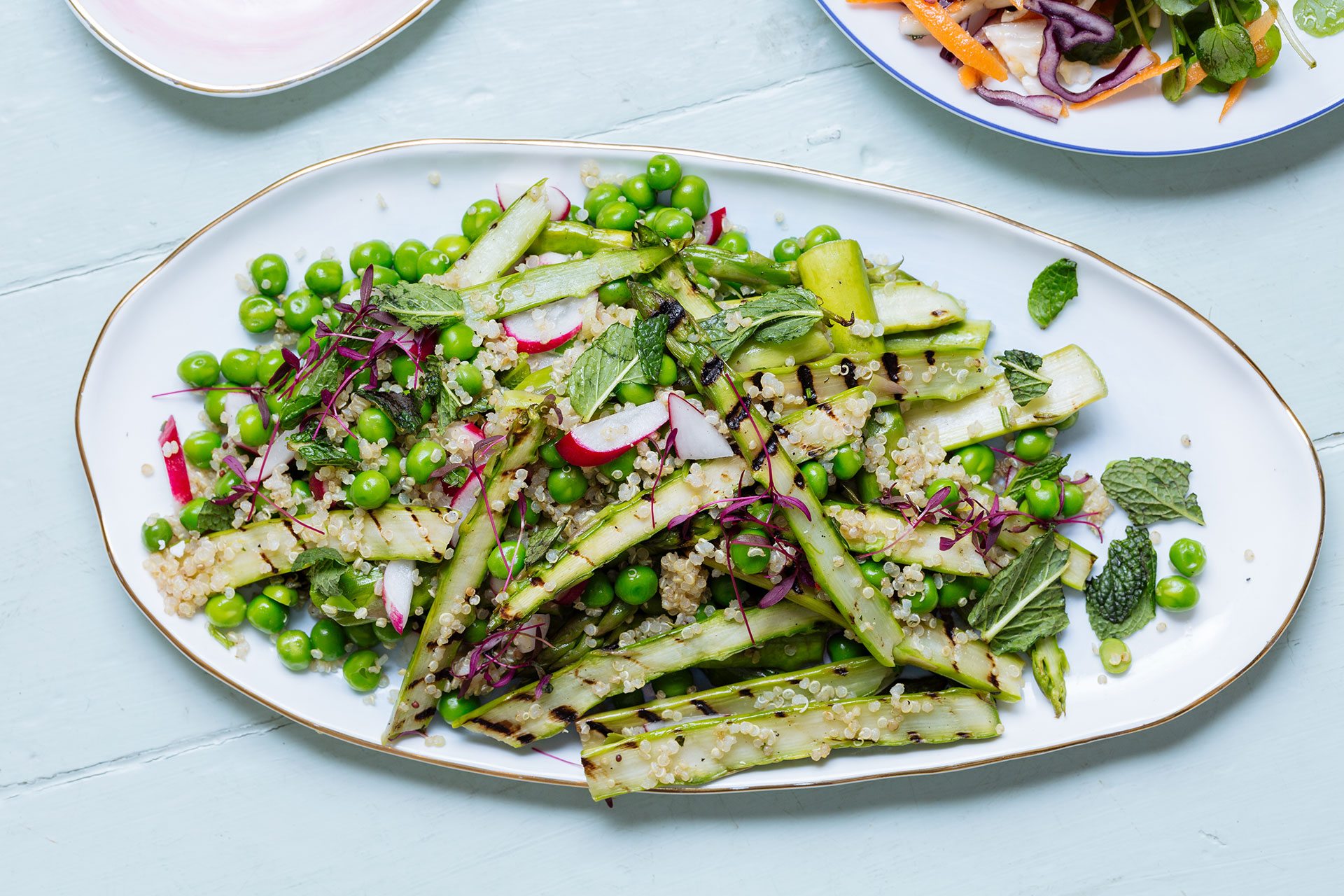 A selection of home-made dips and sides is a BBQ essential. Fresh tsatsiki is the perfect accompaniment to grilled veg and lamb burgers, while BBQ sauce, ketchup and homemade mayo should always be to hand. Jazzed-up mayo varieties are also very à la mode, and very easy to make – garlicky aioli is a firm favourite which goes with everything (especially fish). Experiment too with other exciting sauce, pickle and chutney varieties – Tracklements have a good selection and we are big fans of their chilli jam.
Vary your salads by serving classic green, mixed and tomato to cater to all tastes, as well as trying out new ones such as our recipes for Grilled Asparagus, Mint and Quinoa Salad; Beetroot, Goat's Curd, Hazelnut and Dill Salad; and Butterbean and Spinach Pesto Salad.
Freshly-made guacamole is also vital to your BBQ's success. Try this recipe from plant-based chef and author of Happy Food, Bettina Campolucci-Bordi.
Recipe: Guacamole with a Sweet Twist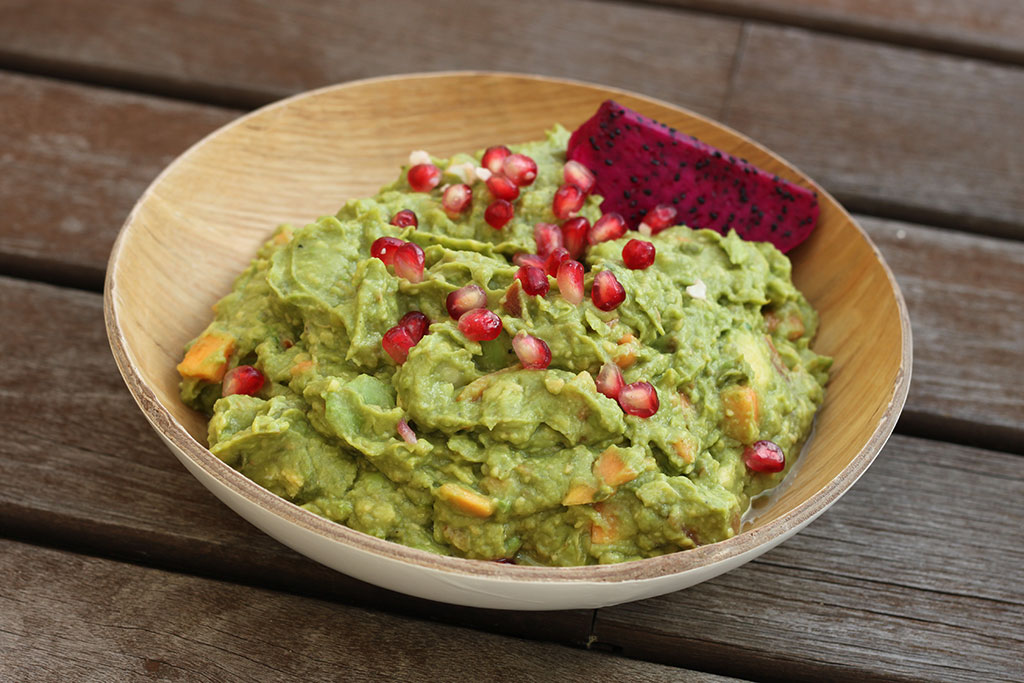 Ingredients:
2 avocados

1/4 peach or mango

1/4 of finely sliced red onion

1/2 grated garlic

1/2 chilli

2 tbs. of lemon juice

Pinch of salt (Himalayan)

Pinch of pepper

Toppings: whatever takes your fancy – nuts, seeds, pomegranate and herbs all go well
Method:
I like my

guacamole

authentic and not silky smooth, therefore I scoop out my avocados into a bowl and smash them with a fork, but feel free to go as smooth as you like. 

Chop the chilli, red onion, peach/mango finely and fold into your mashed avocado. Then add your grated garlic, lemon juice and salt and pepper. 

Give it a good mix and serve straight away or refrigerate until later.