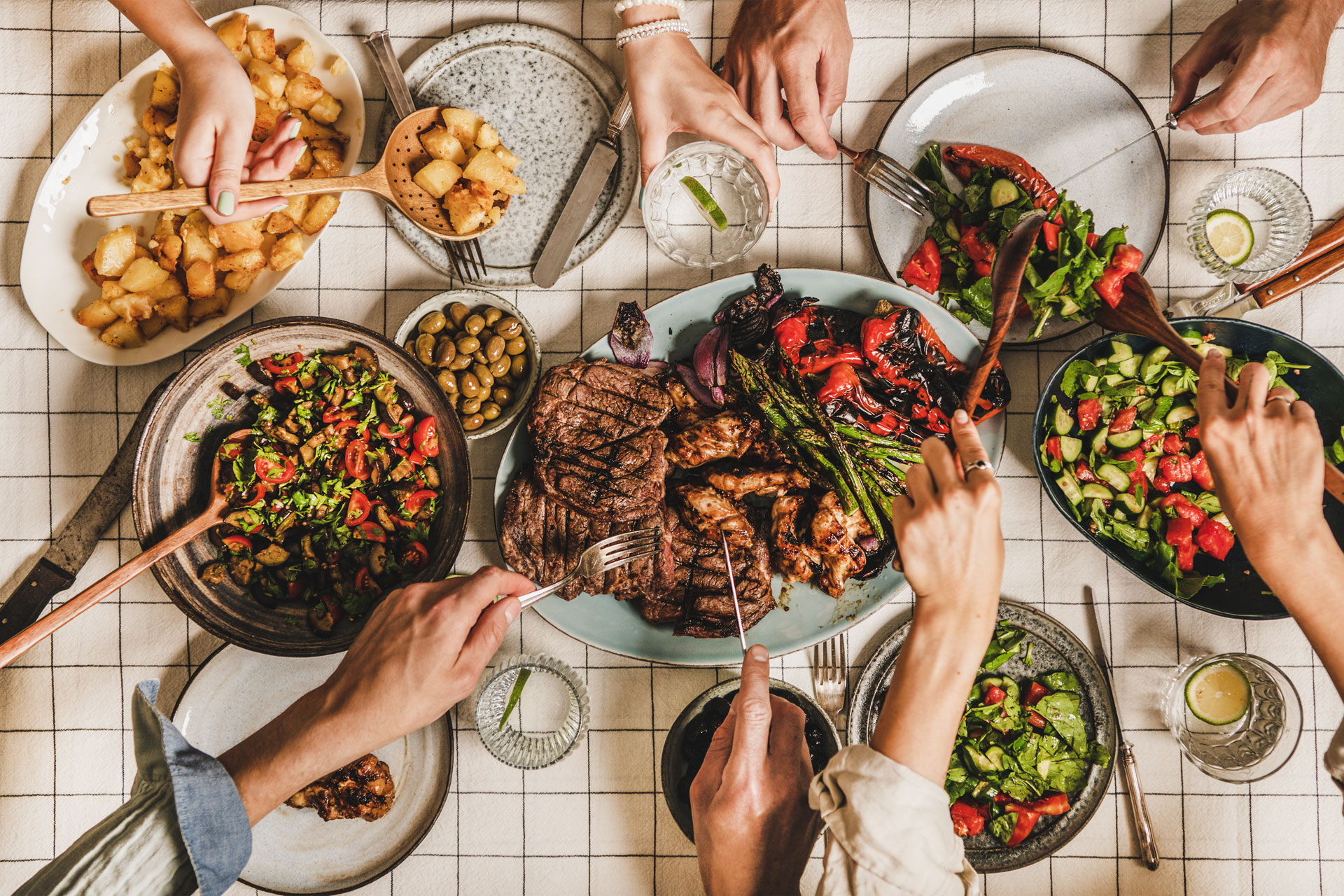 How To Have a Sustainable BBQ
A green grilling guide
The sun is shining and barbecue season is calling. But have you considered the carbon footprint of your sizzling shindig? According to research by UK scientists showcased in the exhibition Take a Bite Out of Climate Change, a typical summer barbecue for four people is responsible for more greenhouse gases than an 80-mile car journey. Yet simple swaps will go a long way – from ethically sourced meat to UK-grown charcoal. Read on for tips on how to host a sustainable barbecue.
How To Have a Sustainable Barbecue
Buy meat and fish from local, sustainable producers
If you're going to be barbecuing meat and fish, consider where you're getting it from. Eating local is always better for the environment – particularly for us, as British farmers are leading the way in sustainable food production. According to the Government's Committee on Climate Change, greenhouse gas emissions from UK beef are about half the global average – and by 2040, British farmers are hoping to reach net zero emissions.
We should be choosing pasture-raised, grass-fed meat instead of intensively farmed, mass produced meat – some of the best suppliers on this front include Coombe Farm, The Ethical Butcher, Farmison & Co, Daylesford, The Dorset Meat Company and Abel & Cole.
Look for unusual cuts of meat too – you'll be able to find these at specialist butchers. 'One hugely important part of eating meat sustainably is around carcass balance, and eating all of the animal – balancing this is hard, but the more adventurous you are with your selection of cuts, the more you help eat meat sustainably,' says John Pallagi, founder of Farmison & Co. You can find out more about how to be more eco-friendly with your meat consumption here.
When it comes to fish, check out The Marine Conservation Society's Good Fish Guide to make sure you're choosing sustainable options – more on this here.
Avoid pre-packaged and ready-prepared food
While the pre-marinaded barbecue section is always appealing, these products often come in rigid plastics which can't be recycled. Instead, why not make your own burgers? Make meat go further by mixing minced meat with vegetables and grains.
Invest in a good BBQ and good fuel
Your choice of barbecue is also important. Avoid single-use foil barbecues, which are made from cheap materials and are nearly impossible to recycle. If you need a disposable variety, opt for a natural one like Eco Grill: it's 100 per cent biodegradable, and made from birch.
Better still, invest in something high-quality that will last for a long time. While charcoal grills will get you that distinctive barbecue flavour, charcoal releases around three times the amount of greenhouse gases than gas grills. Your best bet is an outdoor electric grill, ideally powered by renewable energy.
If you are using charcoal, choose a UK-grown, sustainably sourced variety. Lots of charcoal you buy on the high street is made from unsustainable wood and has chemicals added. The Oxford Charcoal Company, on the other hand, sources 98 per cent of its wood from Forestry Commission-approved woodland. Look out for the 'Grown in Britain' symbol. And in terms of firelighters, opt for wood-based, electric or natural instead of petrol-based.
Avoid food waste
As a host it's clearly important to ensure there's enough food to go around, but don't over-do it. Take orders from guests in advance to give you an idea of what's going to be the most popular – and if you do end up with a surplus, let people take it home in reusable containers.
Keep the lid on your grill
Next up: the actual cooking. Make sure you keep the lid on your grill while your dishes are grilling away – not only will everything cook faster and more evenly, you'll use less fuel. If you have a gas barbecue, ensure you're turning the heat down when you're not using it.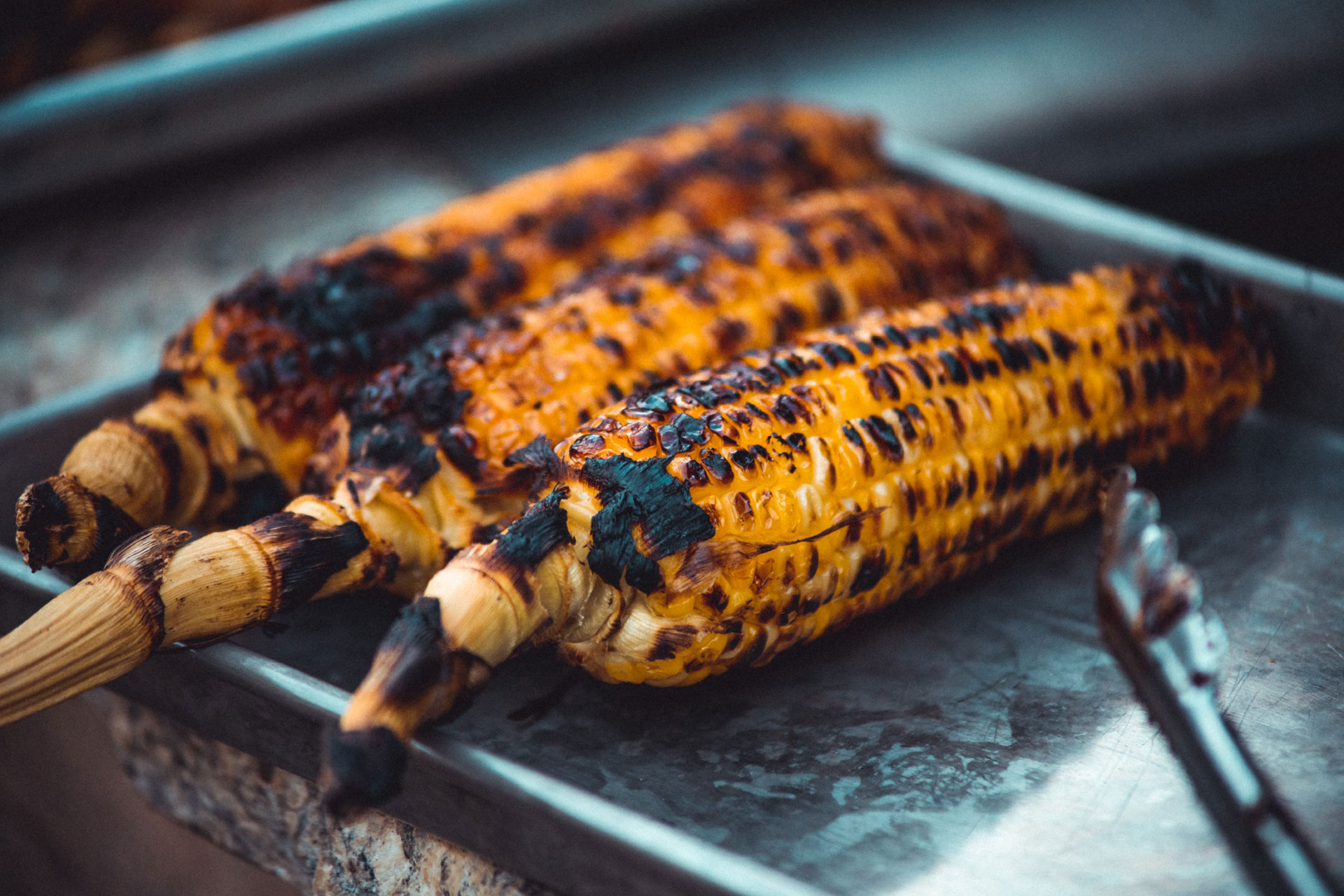 Include meat-free options
A barbecue need not be all about the meat. Balance things out with some plant-based options such as veggie kebabs, grilled corn and portobello mushrooms, plus side salads. There are a whole host of great meat-free burgers nowadays too, including patties designed to mimic the texture and taste of red meat, such as plant-based brand Beyond Meat.
Steer clear of single-use plastics
Naturally, single-use plastics should be avoided. If you're worried about your kitchen crockery getting smashed, invest in some bamboo bowls and cutlery – bamboo is the world's fastest growing plant. Ensure you place a ban on plastic straws, and opt for reusable napkins.