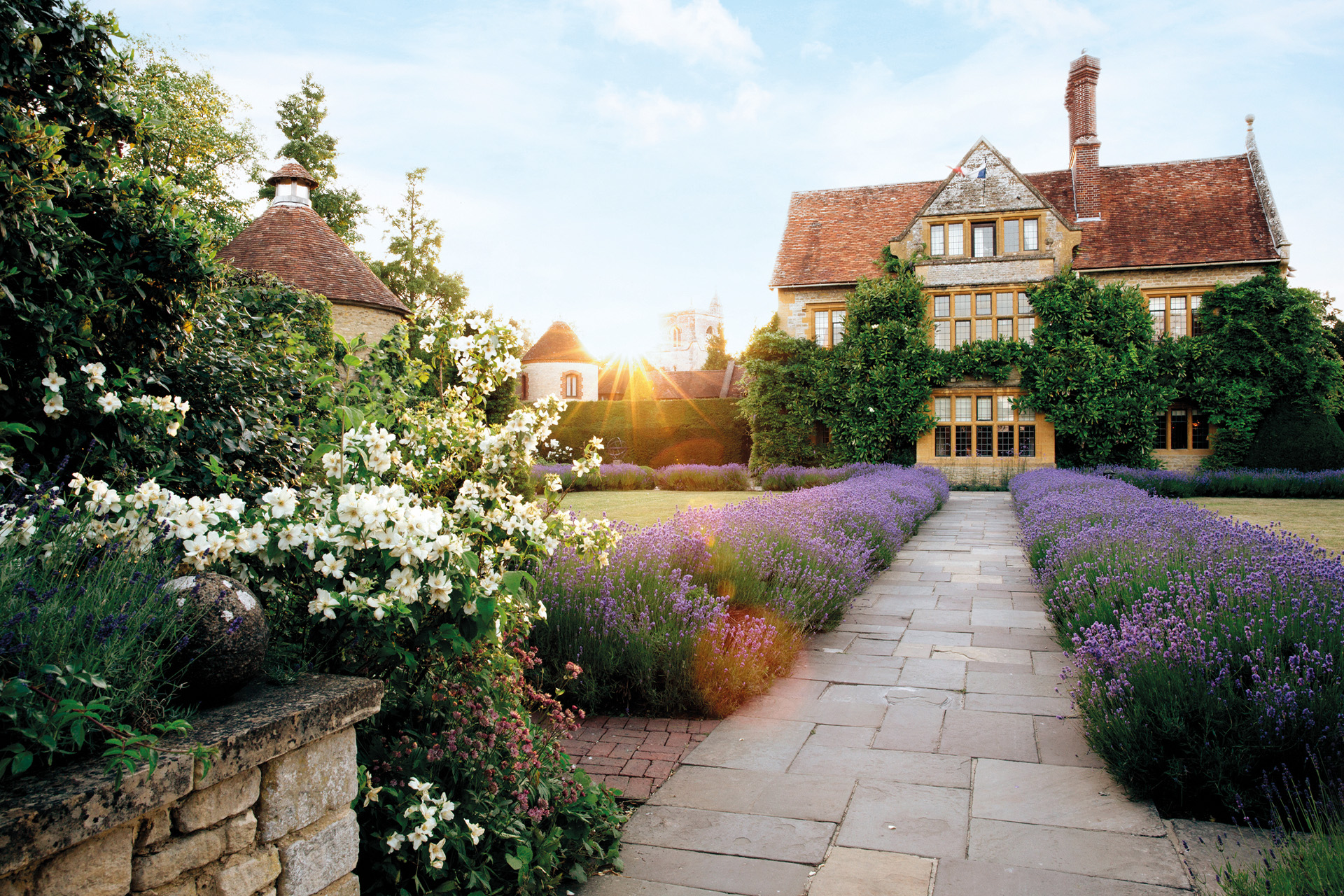 What's the Future Got In Store for Le Manoir aux Quat'Saisons?
The fairytale lives on
The future looks brighter than ever for Le Manoir aux Quat'Saisons, Raymond Blanc's pièce de résistance that is decades in the crafting, says Amy Wakeham
Meet the UK and Ireland's Best Sustainable Hotel
Cooking Up a Masterpiece: Le Manoir aux Quat
'

Saisons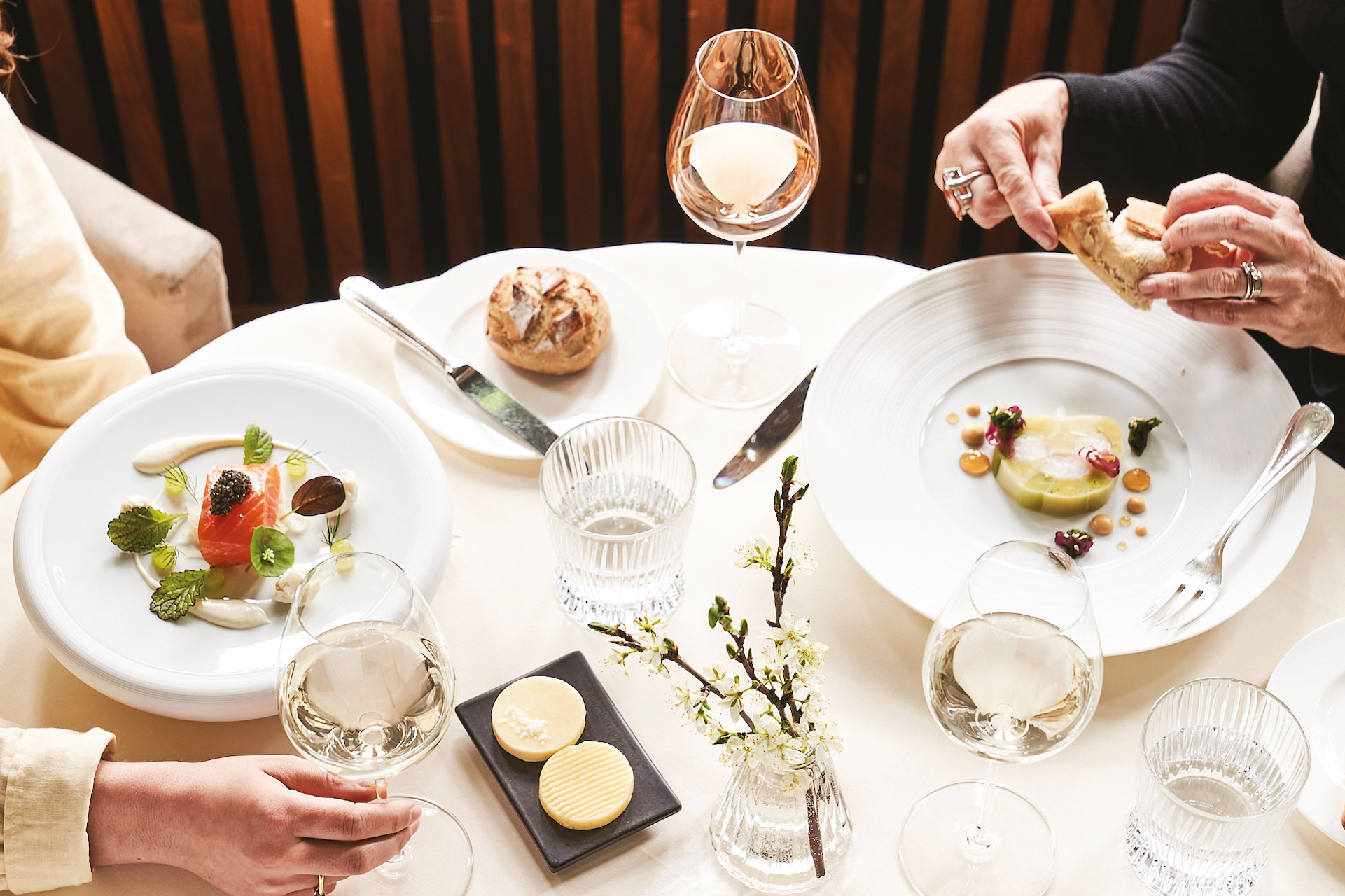 It's hard to call Raymond Blanc a chef. Or, rather, it's hard to call him just a chef. No, it'd be more apt to call him a master storyteller, a weaver of fairytales, and an architect of fabulously real castles in the sky – or should that be manoirs in the sky?
Because Le Manoir aux Quat'Saisons, a Belmond Hotel, in Great Milton, Oxfordshire, really is a dream come true. Over more than 39 years he and the rest of the team at his carefully constructed masterpiece have perfected the art of hospitality. Everything is seamless. Every sight line is immaculate. From the moment you arrive and are handed a chilled glass of Veuve Clicquot or Hundred Hills English sparkling, to the moment you are waved off by the personable (but never stuffy) team, your stay at the hotel and restaurant feels guided by a warm, omniscient hand. 
No other restaurant in the world has held onto two Michelin stars for almost 40 years, as Le Manoir has. It has also received a Michelin Green Star since the accolade was introduced three years ago, which recognises eco-friendly practices in the restaurant industry. Its attitude to the environment is shaped by Raymond's own childhood experiences in Franche-Comté, France, where his mother cooked with fresh vegetables from the family garden, and he and his brother foraged, hunted and fished their way through the forests and rivers that fill that region.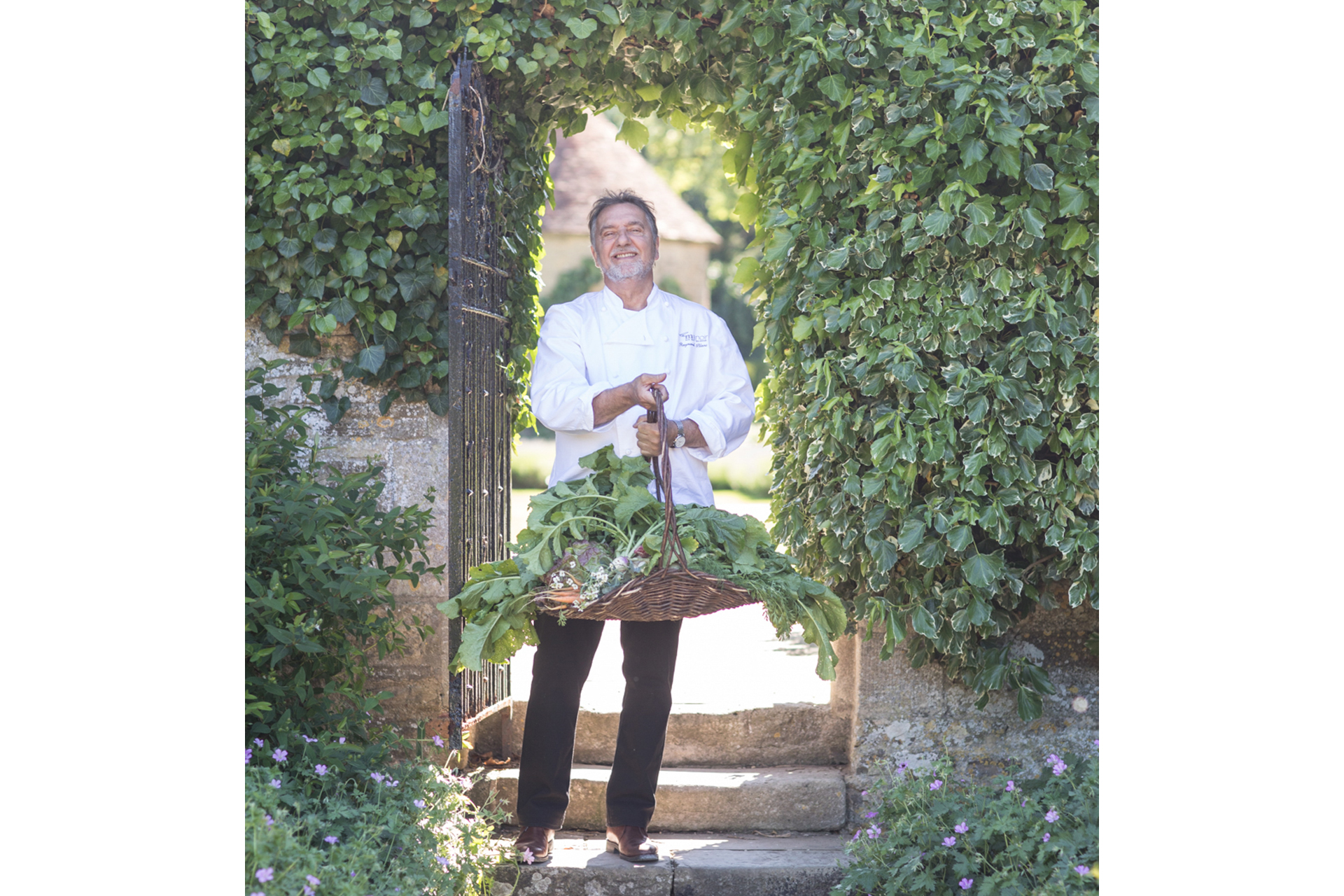 Today, a sculpture of his mother sits in the herb bed at Le Manoir; it's just one of many scattered through the 27 immaculate acres of organic gardens and orchards, which are lovingly tended by 13 gardeners, and hum with insects, birds and wildlife. They provide the majority of the kitchen's fresh produce in the summer months, and any waste goes into an on-site super composter that breaks it down in a matter of days. Soon all the kitchen's food waste will also be added to that, explains Rhodri Williams, Facilities, Environmental and Sustainability Manager at Le Manoir. 'And we'll be closing the loop on food waste, which is amazing.' 
Rhodri himself has just hit 19 years of employment at Le Manoir: until 2019 he was the executive sous chef, meaning no one understands better the symbiosis between kitchen and garden. He's now driving the hotel's sustainability agenda, which is impressively thorough, covering everything from its supply chain to its carbon emissions to its waste management – no wonder it won the Country & Town House x Polestar Sustainable Hotel Award 2023 earlier this year. 'I think sustainability is a prerequisite for luxury,' says Rhodri. 'I want people to come to us, you know. We've always set the benchmark on food. Why can't we set the benchmark for sustainability?'
But the scent of change is in the air at Le Manoir. It got the green light from the council last year on a £36 million investment programme, which will include building new garden villas, a spa and a more informal bistro. 'It is essential that we reinvent Le Manoir and prepare it for the future,' said Raymond Blanc in a statement.
At the heart of this vision for the next 30 years is Le Manoir's new head chef, rising star Luke Selby, who joined in January 2023. Luke came to Le Manoir as a teenager, and learnt the ropes under Raymond and previous head chef Gary Jones, before heading out to gain experience at the likes of Dabbous, Restaurant Gordon Ramsay and Hide, as well as his own acclaimed project, Evelyn's Table, which he ran with his two younger brothers, Theo and Nathaniel. They also joined him as sous chefs when he returned to Le Manoir. 
'I wasn't nervous, I was very excited,' says the young, softly spoken chef on being called up by Raymond to lead the kitchen. 'We've made a lot of changes in the last seven months and we're starting to build a really strong team now.'
At the centre of Luke's – and Raymond's – ongoing plan for Le Manoir is increased staff wellbeing, as well as sustainability. 
'The goal here is to be a shining example to the industry of how a business should operate and how staff should be treated,' says Luke. 'RB is a huge advocate of that, he always has been… He always says that new modern luxury is different. Modern guests are changing. People care about sustainability, where the fish comes from, where the meat comes from, how it's sourced and treated, and down to the kitchens and how the staff are treated.'
Luke also wants to continue Raymond's legacy of shaping Britain's – and the wider world's – cuisine through training its next generation of top chefs (Le Manoir has so far educated 36 chefs who've gone on to lead restaurants to win Michelin stars, including Marco Pierre White, Michael Caines and Eric Chavot).
Monsieur Blanc's touch can be seen in every area of Le Manoir, from the softly luxurious rooms to the carefully planned gardens. After almost 40 years at the top, what's next for Raymond, and the hotel and restaurant?
'We're in a good place,' says Luke. 'But I don't think he'll ever stop. He's always involved, he's always here, he loves it. This is his home. He says it's not about his legacy or anything, he just wants to leave it in a better place and make a difference. And he's doing that.'
He certainly is – and if you treat yourself to a trip to Le Manoir you can see the fairytale in action for yourself.