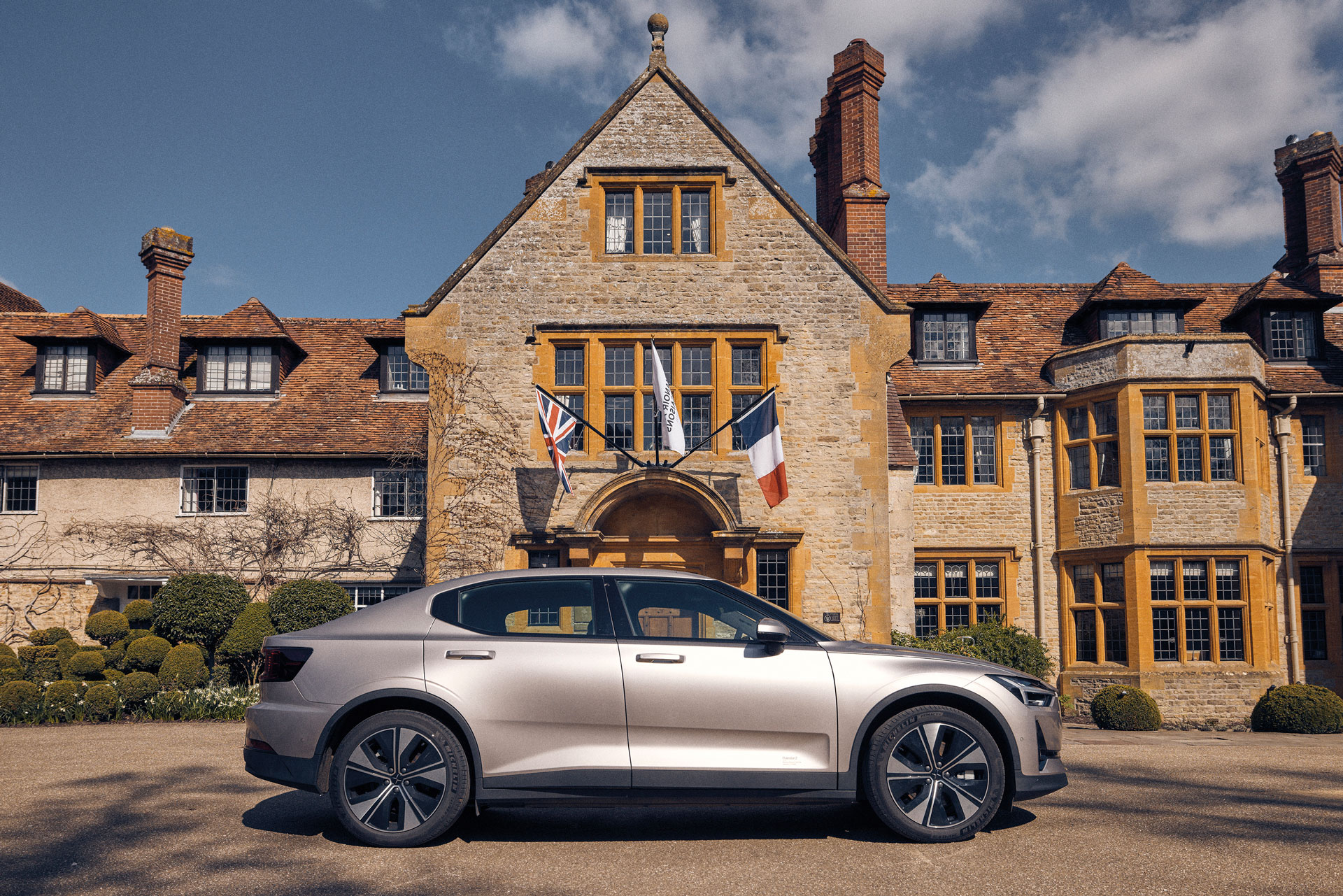 Meet the UK and Ireland's Best Sustainable Hotel…
---
We invited all British and Irish hotels to enter our inaugural sustainable hotel award, in partnership with EV marque Polestar, and the results are in. Judges included: Great British & Irish Hotels editor Fiona Duncan; sustainability journalist Juliet Kinsman; travel editor and C&TH's green columnist Lisa Grainger; Petra Pettersson, Inclusion Lead at Polestar; and C&TH's Editorial Director, Lucy Cleland. 
Country & Town House x Polestar Sustainable Hotel Award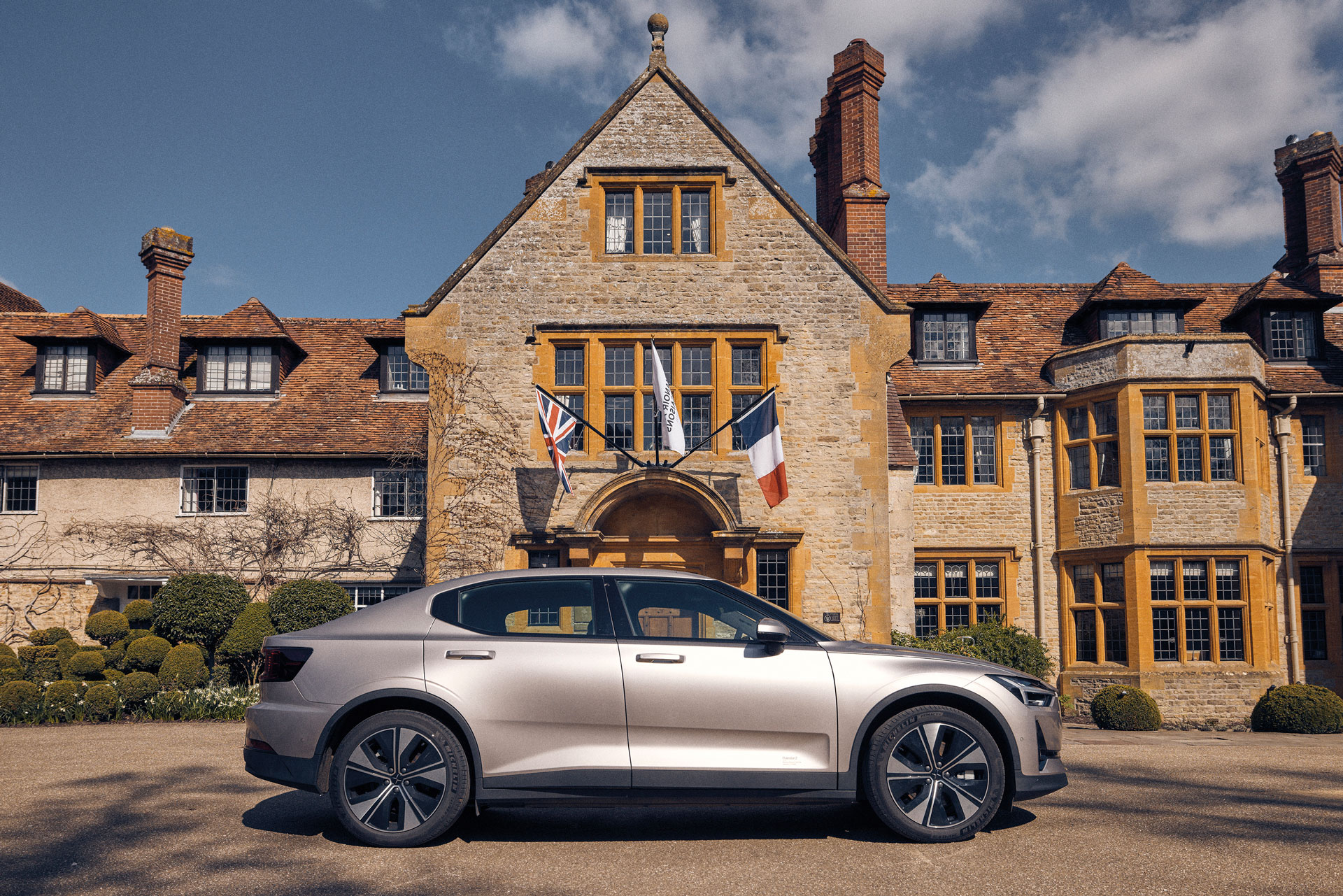 No one said sustainability was easy. But launching this award not only to find a hotel that delivers both in terms of sustainability but also in what a great hotel should be – impeccable service, genuine hospitality and undeniable soul – has been immensely rewarding.
It has to be accepted that perfection in this area is challenging – most of the very bones of our vaunted hotels, whether city icons or country-house treasures, can make it hard to have zero carbon impact. Old listed buildings, under strict regulations, make the additions of solar panels or double glazing impossible, for example. But the hotels we celebrate here – from old to new, large to small, expensive to accessibly priced – are making remarkable strides and creating blueprints that others should take note of, learn from and then use to progress their own journeys to doing better. For it is only in scaling up the good stuff and dialling down the bad that we have a chance of enjoying these hotels – or any others for that matter – long into the future.
What were we looking for for the sustainable hotel award?
Sustainability nowadays is about setting and tracking verifiable carbon emission reduction targets; it's about charity, philanthropy, and supporting your local community; it's about protecting and regenerating nature and biodiversity; it's about fair pay for staff. It's about waste reduction (from no landfill policies and composting to renewable energy and insulated buildings); it's about, as far as possible, making a place that welcomes everybody (through consideration of those with both physical and mental needs). It's also about being truly creative and inventive (such as making caramel out of local cheese by-product like they do at The Pig hotels, for example) and communicating all this transparently.
All this, plus creating a fantastic place to stay with hospitality at its heart. It is no easy task, but our formidable judging panel did find a winner – though, we admit, it was very close and there were, encouragingly, plenty of positive things to say about many other hotels who didn't make our final six. But, judging demands rigour and consensus, so here we go…
The winner of the Country & Town House x Polestar Sustainable Hotel Award is…
Le Manoir aux Quat'Saisons, a Belmond Hotel
Le Manoir is committed to net zero by 2030, it has a zero waste to landfill policy and has carefully considered its emissions, including scope 3 [emissions that are not produced by the hotel itself] and the indirect effects along its supply chain,' says Petra, who studied the entries purely from the hard facts of what they were doing sustainably. On this alone, she rated Le Manoir top in her scoring system. 'Plus, it has excellent supplier management and a seasonal menu.'
Le Manoir, with its two-Michelin-starred restaurant, The Raymond Blanc Cookery School and The Raymond Blanc Gardening School was, of course, born in 1991 from Chef-Patron Raymond Blanc OBE's ethos around food seasonality, foraging, growing your own and avoiding waste. Other suppliers (99 percent of which are UK-based with an aim for them to be within a 50-mile radius) must have a recognisable certification from a third party certifier. Since 2012, Raymond has been president of the Sustainable Restaurant Association helping oversee a huge expansion in the SRA's membership, and driving interest in food sustainability all over the world.
In its globally renowned gardens, it grows 250 different Soil Association-approved organic varieties of herbs and vegetables and have 2,500 heritage varieties of fruit trees in the orchard. What's pleasing is that even if you can't afford the steep price of a stay (rooms start from £860 per night), you can book into the restaurant, The Raymond Blanc Cookery School or The Raymond Blanc Gardening School to get a tour of the gardens to see the sustainability and biodiversity work at first hand. To help guests get there, Le Manoir has teamed up with Oxfordshire County Council to improve and re-introduce a local bus service to the hotel whether it's for work or visiting. This alone has reduced combined carbon emissions, saving around 1,932kg of CO2 and over 700 litres of fuel per week.
Staff wellbeing is a huge part of what it means to be a good leader in sustainability. At Le Manoir, 85 percent of staff are locals (the other 15 having relocated from other parts of the UK), 100 percent are paid over the Living Wage and 95 percent are full time, meaning there is job security, wage equality and staff don't have travel far to work, which not only reduces emissions but ensures money is spent within the local community. Training staff in sustainability practices is headed up by Rhodri William, a dedicated facilities, environmental and sustainability manager, who expects every member of staff to have received this training by the end of 2023.
While it is challenging for a 15th century manor to be sustainable, its future build plans will have a qualified BREEAM assessor auditing the building in accordance with the assessment criteria to achieve an 'outstanding' BREAAM rating. And where it can reduce carbon emissions it does. For example, in 2019, it installed 500 LED lights, which reduced its carbon emissions by 11,768 tonnes annually. Using sustainability software and scoring platform, Zellar, Le Manoir can not only tracks and measures its good progress but also communicates it internally and with the outside world, too.
'Le Manoir is a wonderful winner,' says Juliet, 'for really demonstrating how a high-end heritage hotel can reinvent itself as sustainable in so many ways, interrogating its existing processes and adapting its back of house, while also delivering second-to-none service and making its supply-chain processes part of the story. We think it'll help disrupt the traditional luxury travel sector significantly. It is also a really happy hotel, which is often neglected when we talk about hotels.'
Raymond says, 'For almost 40 years, I have worked hard to share my vision. My mum always taught me well: "Raymond, you shall waste not!" She used everything, nothing ever got thrown away and this is how we work here. My team and I are truly honoured that we have been recognised for our commitment to sustainability.'
A fitting statement (and motherly tribute) from the dynamic, charismatic leader of this glorious hotel that delivers so much on every front. We look forward to it continuing its journey to net zero by 2030, but also to its warm welcome, exquisite food and celebratory feel. It's a place to save your pennies up for – and savour every second. belmond.com
We also loved…
Although perfection is too high a bar to attain at the moment, we have been thrilled to pinpoint the trailblazers who are making the right changes and commitments and shouting about them. More importantly, as guests, we have the power to choose where we want to stay and spend our money, so it's important and empowering for us to support the hotels who are doing it best – for their staff, for their guests, for their community and for our planet. These are the places that do good – and make us feel good too. Win-win.