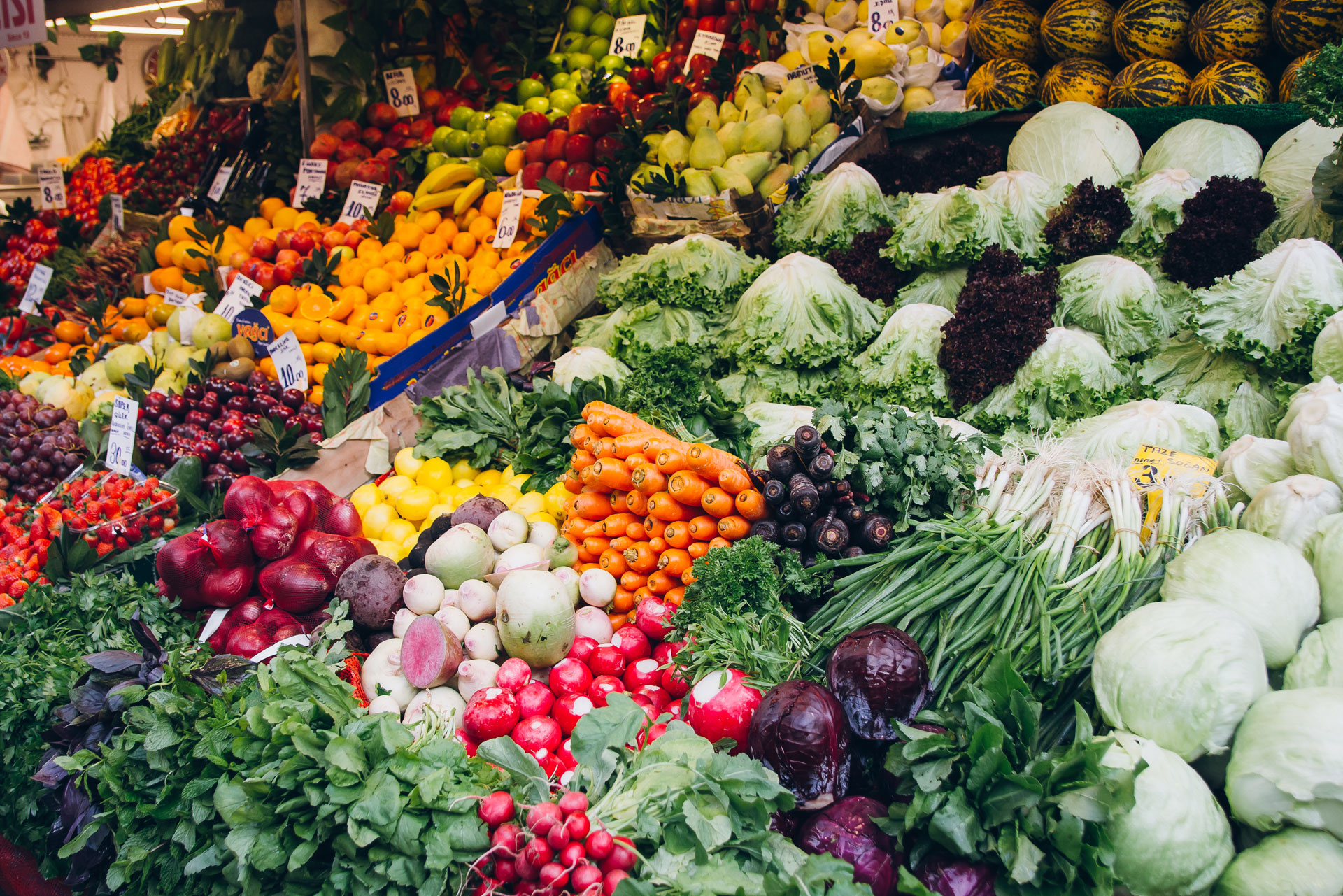 How To Eat For The Planet: 10 Top Tips
---
How to save the earth – one bite at a time
In her new book Food and Climate Change – Without the Hot Air, scientist and Manchester University Professor Sarah Bridle explores how changing our diet can help save the planet. A quarter of all greenhouse gas emissions come from food, so looking at what we're consuming is a simple but crucial way to reduce our carbon footprint. Here Sarah shares 10 ways to eat more sustainably.
How To Eat More Sustainably: Top Tips
1. Share steak, more veg
Producing an eight-ounce steak typically causes more climate impact than producing a whole day of food. This means that halving your portion size, or sharing the steak between two people, will come close to halving the climate change caused by your dinner.
2. Grow local
Air-freighted asparagus causes six times as much climate impact as seasonal local asparagus, so find out what's in season in your area and give it a try. Carrots and cabbage are available throughout the year in the UK.
Eat The Seasons: UK Seasonal Food Guide
3. Go nuts
When it comes to sandwiches, swap animal products for plant-based fillings such as nut butters. Producing a chicken or egg sandwich creates three times the carbon emissions than that of a nut butter sandwich – even with a dollop of jam on top.
4. Microwave away
Cooking a potato in the microwave causes about thirty times less climate impact than using a conventional oven. Even if you don't want to use a microwave for the full cooking time, you could batch cook a few potatoes in the oven and reheat them in the microwave later on, or do most of the cooking in the microwave, and use an oven to just crisp it up at the end.
5. Beans are back
Two slices of cheese (50 grams) typically causes five times as much climate change as half a tin of beans. Combining this with the benefits of switching from oven to microwave, you can slash your jacket potato emissions by six.
6. Less lamb
A lamb tikka masala causes three times the climate impact of a chicken tikka masala, or ten times the climate impact of chickpea tikka masala. Share the lamb curry between more people, opt for a chicken dish instead or go fully veggie to make a difference.
7. Small fry
When eating fish, consider choosing a smaller type such as herring, which typically has less climate impact because the nets don't have to be cast so deeply.
8. A piece of cake
Thinking of finishing your dinner with a slice of creamy black forest gateau? You could halve the climate impact of your dessert by switching to a sponge cake made with vegetable spread instead of butter.
9. Cherry on top
Adding fresh air-freighted raspberries to the top of your cake causes its climate impact to be three times higher. Consider using fruit that can travel by ship, such as oranges, or defrosting frozen local fruit, like cherries.
10. Waste not
According to surveys, most people think they don't waste food, even though they actually do. My top tips are: plan ahead, measure quantities and reheat leftovers.
Food and Climate Change – Without the Hot Air by Sarah Bridle is published by UIT Cambridge and available from all good bookshops, priced at £19.99 in paperback and free as an ebook.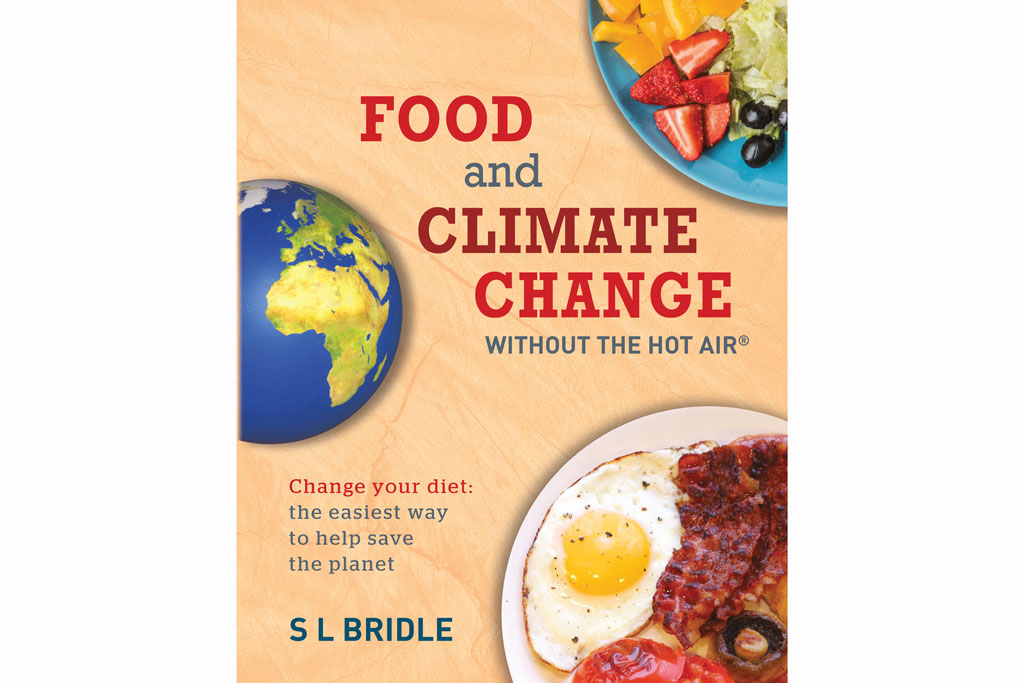 READ MORE:
Zero Waste Shops in London / How To Recycle Your Beauty Products