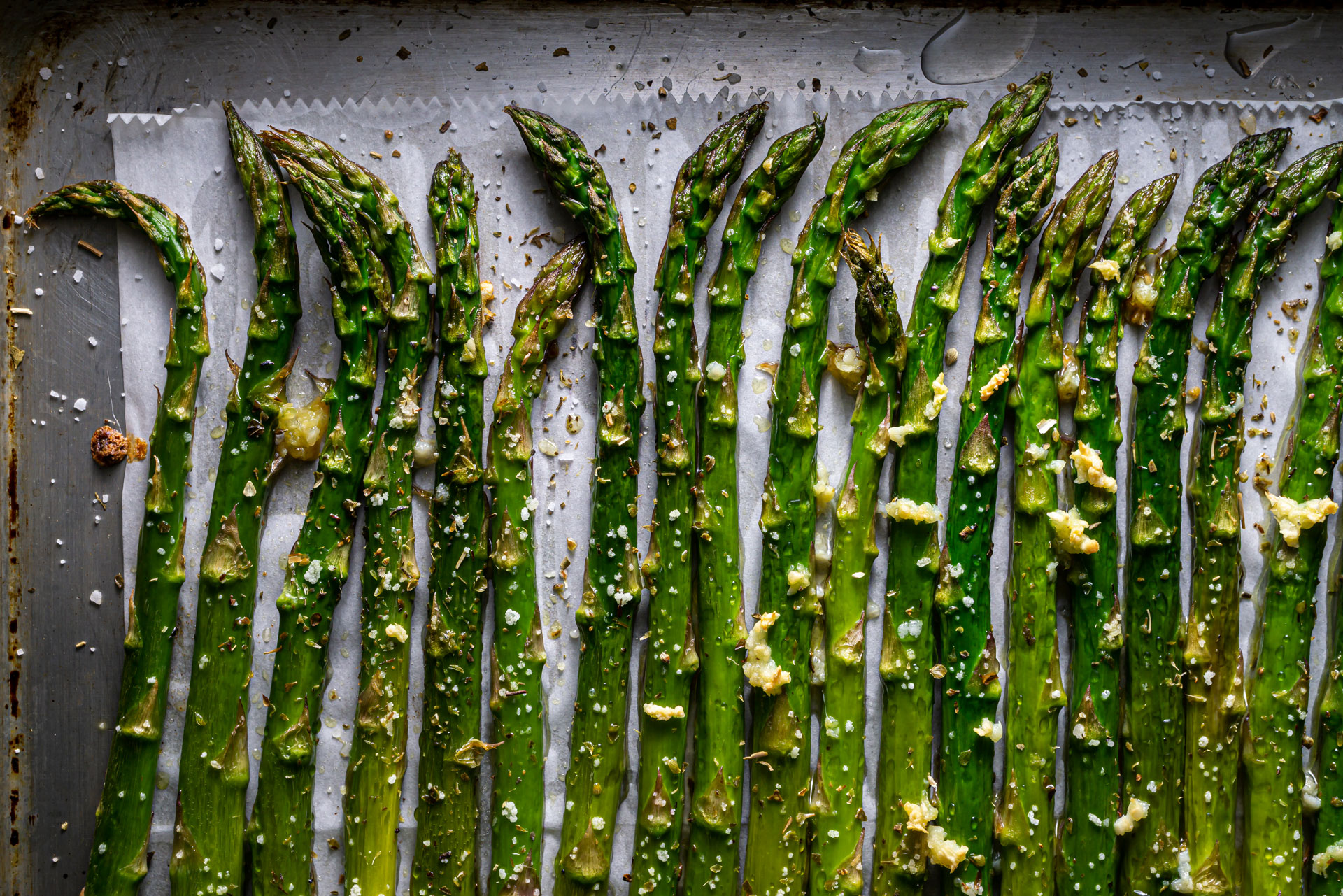 4 Interesting Ways To Cook Asparagus
---
Recipes for asparagus season
The British asparagus season runs from May until the end of June – so you just have a few weeks to make the most of it. Here we share a few recipe ideas.
4 Interesting Ways To Cook Asparagus
Asparagus and Quail Eggs Salad
By Franco de Todaro at Stuzzico Ristorante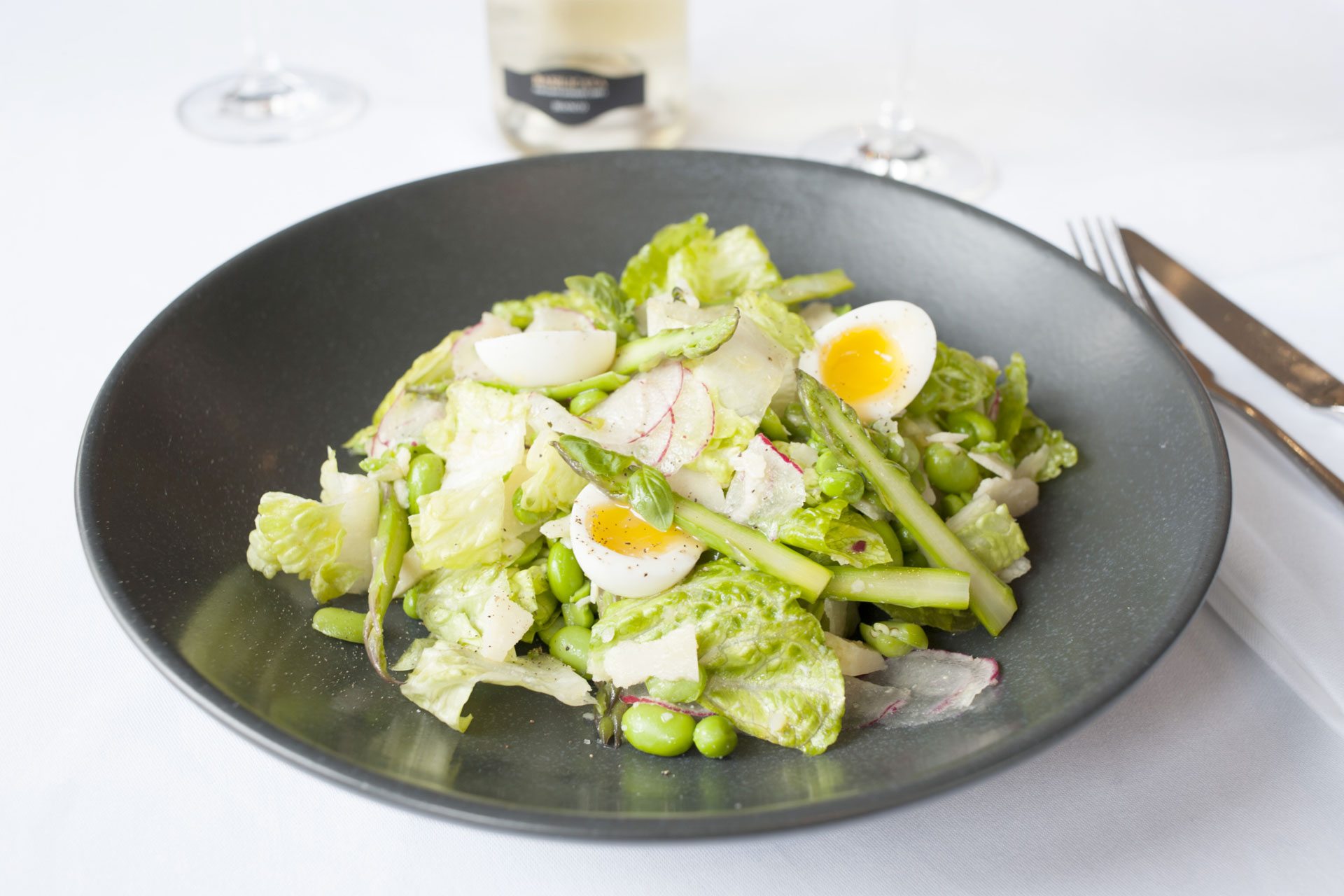 Ingredients:
3 Romaine heart lettuce, chopped
10 Green asparagus spears, sliced on an angle
150g Young broad beans, podded
150g Peas, podded
150g Fresh or frozen soy beans
2 Radish, raw thinly-sliced
8 Quail eggs, soft boiled
200g Parmesan shavings
100g Baby spinach
Dressing:
300ml extra virgin olive oil
Sea salt and freshly ground black pepper
Method:
Bring a large pot of salted water to the boil.  Drop in the green asparagus, add the broad beans, peas and soy beans and cook for a couple of minutes.  Drain and run under cold water to stop them cooking but not to cool them.
Whisk the extra virgin oil with a good amount of sea salt and black pepper
Mix all of the vegetables with the romaine lettuce, baby spinach, radish and parmesan shavings and pour the dressing over.
Divide between four plates. Slice the cooked quail eggs in half and place an equal portion on the top of each salad.
Enjoy this salad with a crisp glass of white wine, such as Pinot Bianco.
Asparagus Cocktail
By Hutong
Ingredients:
50ml Belvedere
25ml Lemongrass and Ginger cordial
25ml Lemon Juice
20ml Honey
2 Asparagus spears (one for decoration)
5ml total sesame seeds muddled with oyster sauce (for drink and decoration)
Method:
Muddle one asparagus spear (covered with sesame seeds and oyster sauce), and add the rest of the ingredients.
Shake and double strain and serve in a martini glass.
Garnish with the other spear on a skewer dipped in sesame seed and oyster sauce mix.
Grilled Asparagus
By Ben Tish
Bring out a lovely smoky flavour to the spring time vegetable by grilling it. Chef Ben Tish of Norma loves to cook it on a griddle/BBQ, so that it retains bite and goes all peppery. Tish also likes to slowly cook the stems in foaming butter with shallots and capers. Really delicious. 
The Perfect Asparagus
By Sea Containers at the Mondrian Hotel's Gus Crosby
Ingredients:
Arbequina olive oil

Asparagus spears

Lemon juice

Lemon zest

Sea salt

Cracked black pepper
Method:
Blanche in salted water on a high heat for 1 mins.

Add asparagus spears to a bowl of ice cold water.

Strain the vegetable.

Add a healthy coating of olive oil and a pinch of sea salt.

Add asparagus to the grill on high heat until charred evenly (1 min each side).

Add a pinch of cracked black pepper, a squeeze of lemon juice and a touch of lemon zest.

Serve with a duck egg on top with a dash of truffle oil.