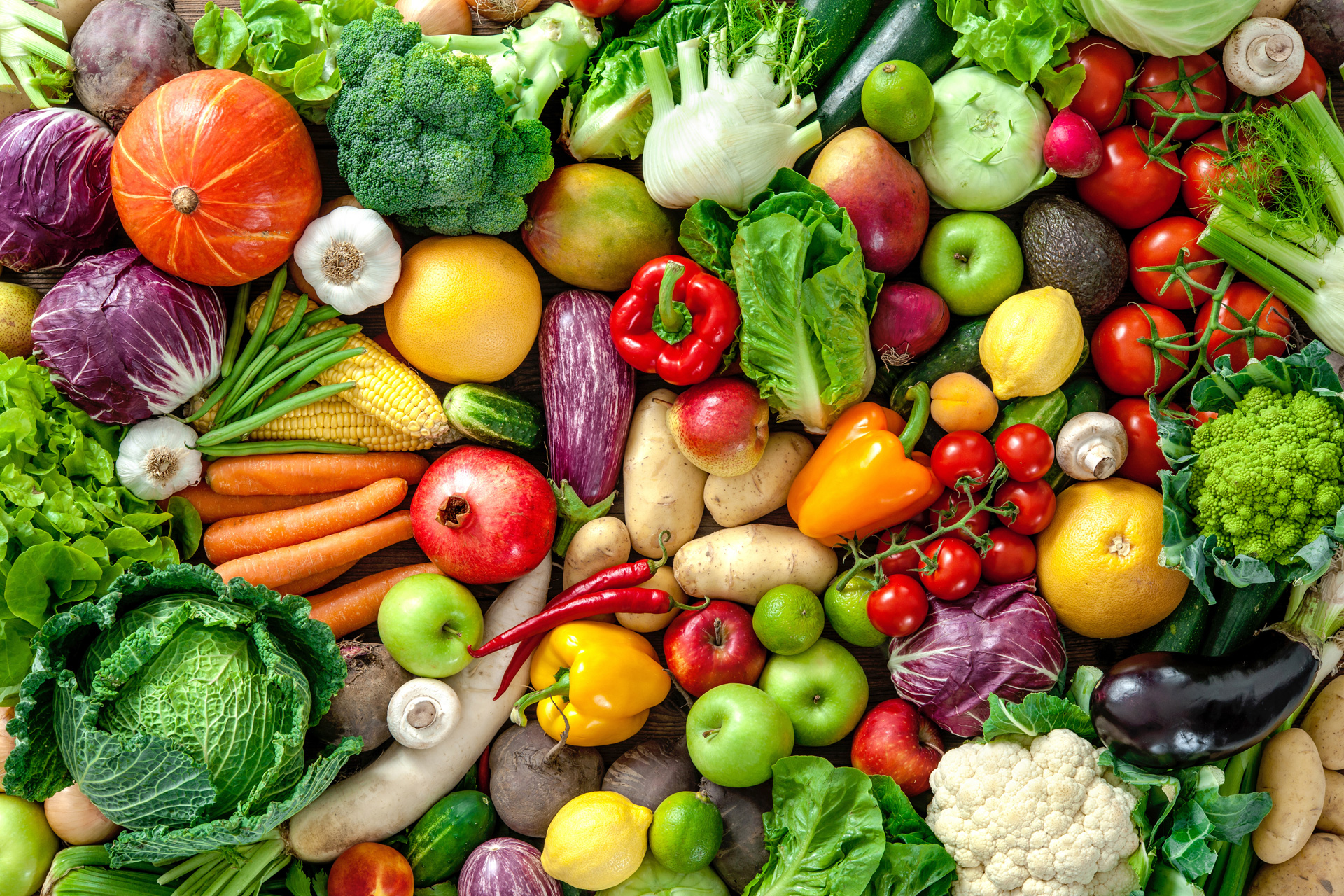 What is UK Food Diversity Day – and How Can We Get Involved?
---
Instead of eating less this January, let's diversify our diets, says a new campaign
Could your favourite food be in danger of going extinct? This question is explored by journalist and broadcaster Dan Saladino in a new book, which delves into the issue of rare and endangered foods – and stresses the importance of saving them. To tie in with the paperback release, a new initiative is launching: UK Food Diversity Day, which aims to raise awareness about the importance of food diversity, not just for our bodies, but for the future of our planet.
What is UK Food Diversity Day?
Taking place on 13 January 2023, UK Food Diversity Day is a citizen food project where writers, chefs and historians will teach us about why food diversity matters. It was inspired by Saladino's book, Eating To Extinction: The World's Rarest Foods and Why We Need to Save Them, which saw him travelling around the globe to learn about endangered foods – and discovering why saving them is pivotal.
'Writing Eating to Extinction filled me with wonder and fear because I realised how desperately the world needs food diversity for the future, and how quickly it's being lost. But we can make a difference by coming together, celebrating what we have and playing a role in saving endangered foods,' said Saladino.
'I believe January 2023 is the perfect time to start a new food narrative. This is usually a time of year when we're traditionally being told to eat less, but we can send out the message that we need to eat more (diversity, that is).'
Throughout the day, free online talks will run every hour from 9am – 9pm, kicking off with a panel discussion featuring Saladino alongside food historian Polly Russell, scientist Tim Spector and Professor Tim Benton of Chatham House. Further discussions will feature experts from all over the UK, and delve into what food diversity looks like in terms of our diets, cities, environment and oceans.
Bonus: some actual eating is involved too. Public spaces like the British Library and Wakehurst botanic gardens will be offering special menus, created by top chefs like Michael Caines, Thomasina Miers and Gill Meller, which will tell the stories of rare foods.
Elsewhere, bakers Wing Mon Cheung and Kimberley Bell will be giving virtual tours of endangered grains, while food and drink writers Pete Brown and Marc Millon will explore how beer and wine can help save biodiversity.
Schools are also being invited to host lessons on the importance of food diversity, and resources will be available for people to teach themselves about the topic at home. We're being encouraged to do some of our own research too – for instance, by giving foraging a go, learning how to save seeds, or browsing our local markets for new foods – then sharing our findings on social media.
Saladino's hope is that the initiative continues past January, going on to become a week-long annual event held in a different season each year – as he puts it, becoming: 'a fixture in the calendar that creates new opportunities to discover the richness of British food culture.'
Why is Food Diversity Important?
While it might feel like there are endless possibilities when it comes to food nowadays, our diets have actually become far less varied. Of the 6,000 plant species humans have eaten over time, the world now mostly grows and consumes only nine – and just three of those (rice, wheat and maize) provide 50 percent of all calories. 
Food biodiversity is in decline – yet it's crucial for so many reasons. Firstly, eating a wide variety of foods is beneficial for our own health, as it means we're more likely to get different vitamins, minerals and nutrients into our bodies. Growing lots of different crops is also important for soil health – which, in turn, helps the environment. And, ultimately, diversifying our food system could help futureproof our planet, because as temperatures continue to rise, many of the crops we rely on will become unable to survive.
More information about the day will be released soon.
Featured image: Getty Images