Form Nutrition
Plant-based with purpose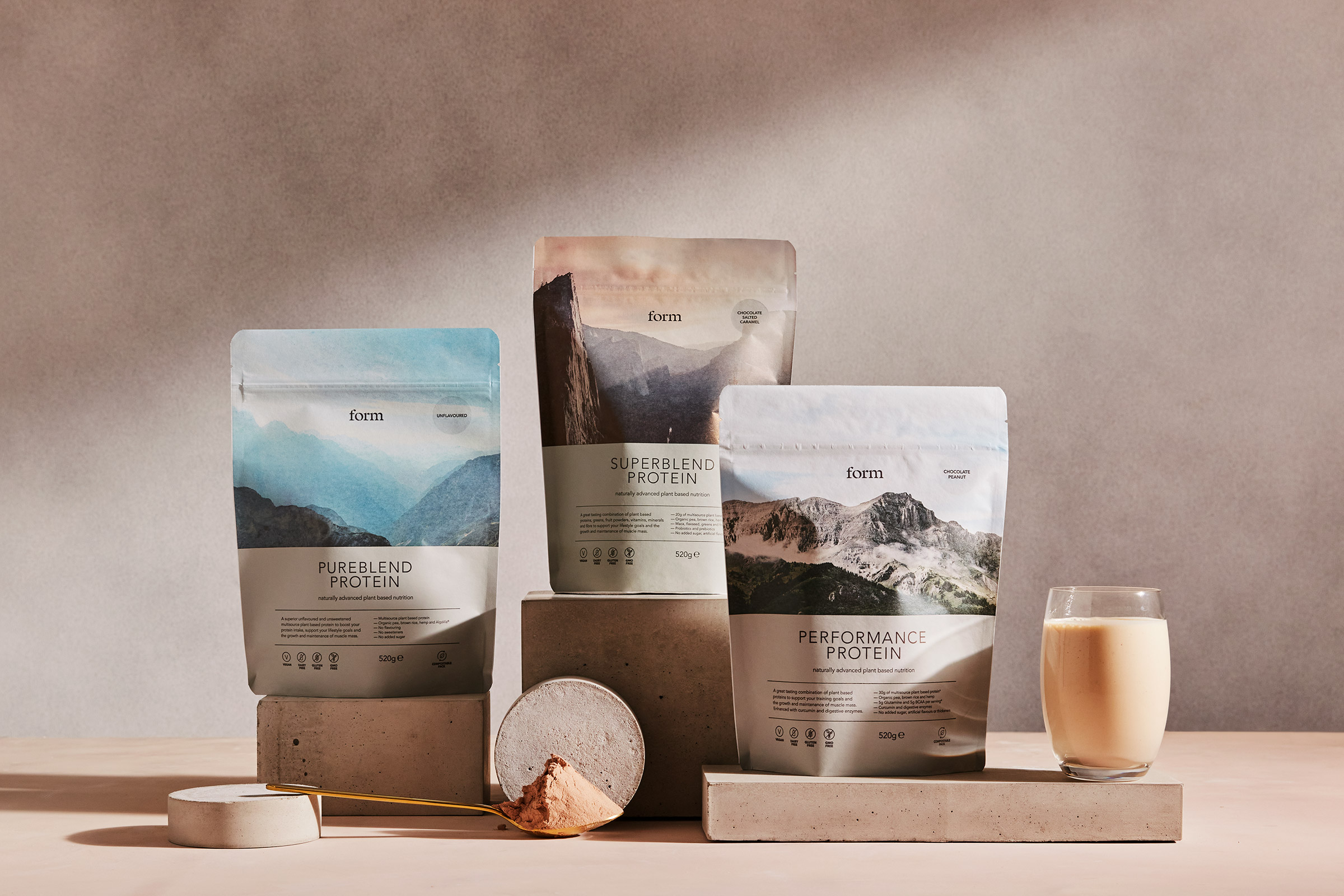 Launched in 2017, Form started with a simple belief: that you can realise the greatest version of yourself while being mindful of others. The result is an impact-driven, award-winning nutrition company, offering plant-based protein powders and responsibly-sourced nootropics backed by science and designed to optimise overall wellbeing. Packed with high-quality ingredients and no nasties, the formulas support everything from performance and muscle growth, to improving sleep and preventing cognitive decline. Form's innovative offering can be found on the brand's website, Amazon, Planet Organic and in over 700 Holland & Barrett stores throughout the UK.
---
Highlights
First protein brand to be certified as a B Corporation in the UK. The brand is also Ocean Positive+ Verified Carbon Neutral through Form's partnership with SeaTrees.
Hollywood actor Orlando Bloom is Form's Chief Wellness Officer and an investor.
Compostable pouches: Form's compostable packaging is certified to EN13432, made with a plant-based biofilm and the inks are water-based.
Plastic-free: the brand is omitting plastic scoops from their packets and have swapped out the air pockets in their shipments with recycled paper.
Form Feeding Fund: with every product purchased, customers support the Bansang Hospital in The Gambia.
---
Featured Product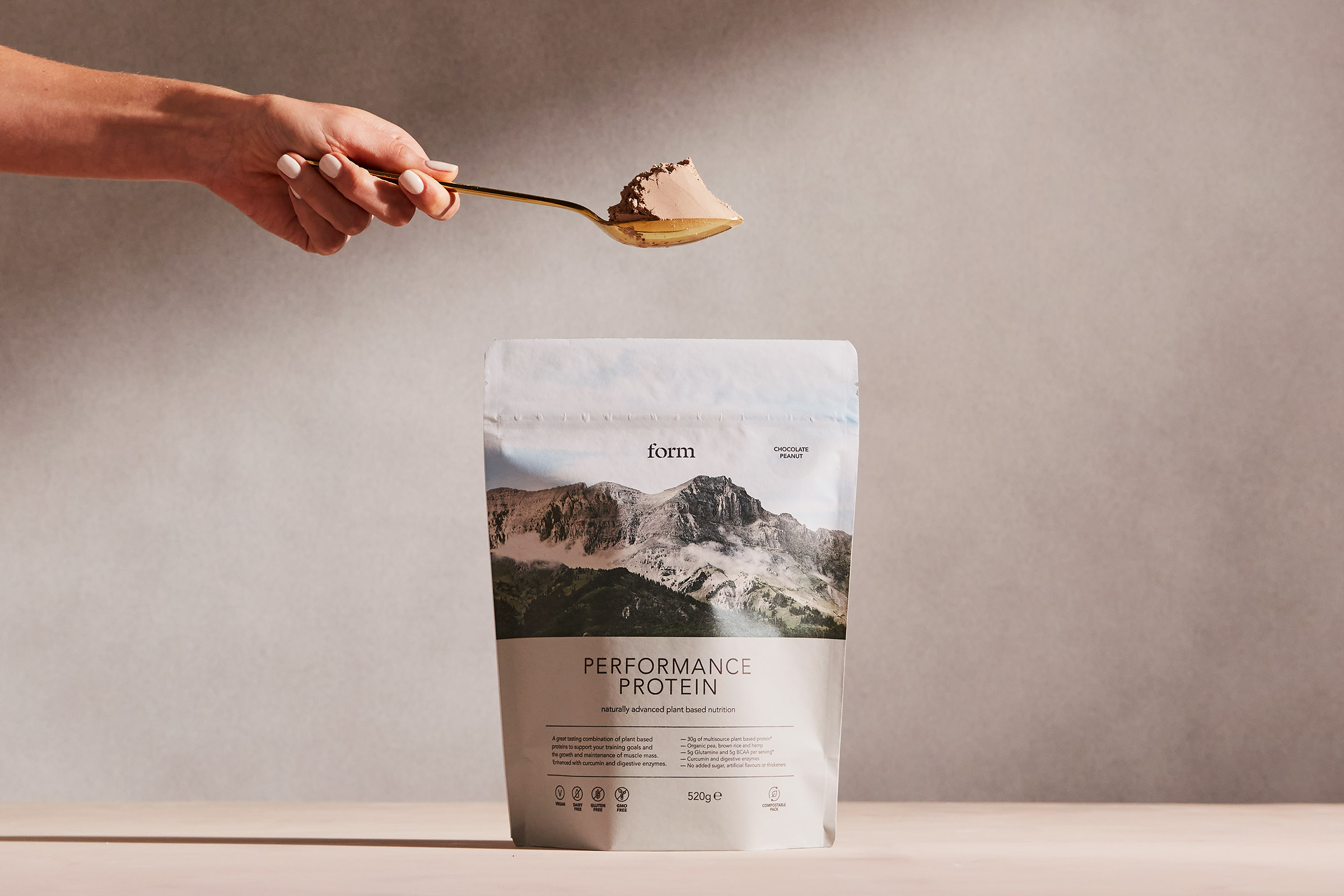 Performance Protein – Vegan Protein Powder
---
---
ACCREDITED OR ASSESSED BY

B Corp: B Corp Certification is a rigorous and holistic certification demonstrating that your business is meeting the highest standards of social and environmental impact, verified by transparency and accountability requirements. Brands have to recertify every three years. bcorporation.uk
---