Prodigy Snacks
Bringing back real chocolate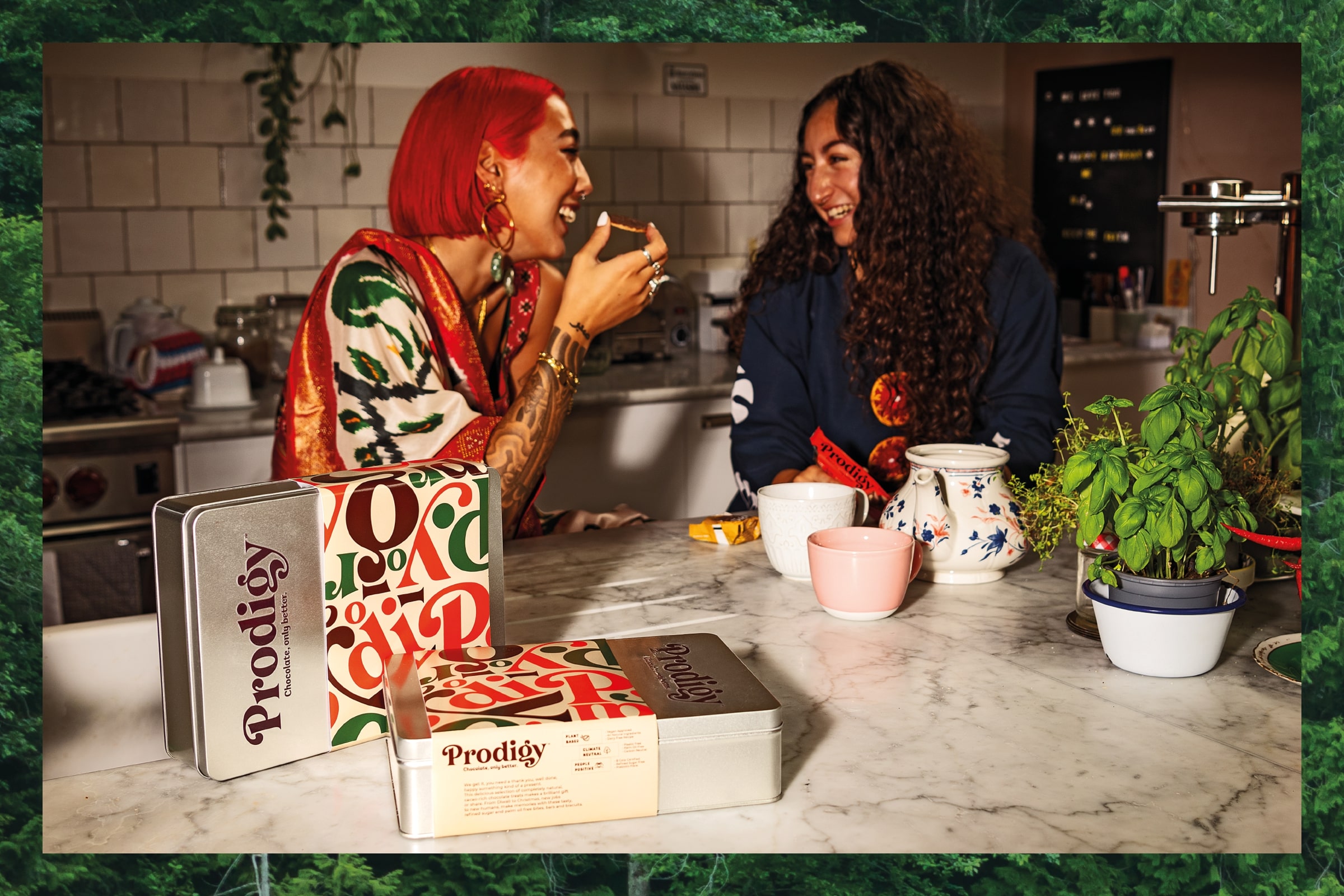 Inspired by the classics, Prodigy is reinventing our favourite chocolate bars and biscuits, only better. Better because they are made using delicious 100% natural, plant-based ingredients, exceptional single-origin cacao, and a uniquely low percentage of natural sugar. The UK's first plastic negative chocolate bar and carbon neutral, every bar sold funds the clean-up of 10 ocean bound plastic wrappers from the environment. An impact-driven brand with planet-friendly and people-positive woven into its very DNA, Prodigy exists to challenge industry norms and enable everybody to make healthier choices for themselves and the planet every single day.
---
Highlights
Passionately champions issues like plastic pollution, climate change and better-for-you food choices. Measures social and environmental impact and is a catalyst for change.
All products are free from refined sugar and contain less than half the sugar of the classics.
Naturally delicious, minimally processed, plant-based chocolate treats, which are not only dairy and palm oil-free but also enriched with efficacious ingredients.
UK's first plastic-negative chocolate bar, all products are packaged in fully compostable material. Every chocolate bar, biscuit, bite, and egg sold removes plastic pollution from the environment.
Products contain significantly more fibre than the mainstream usuals. Natural in source and prebiotic in nature this type of fibre supports and promotes digestive health.
---
Featured Product
Phenomenoms Chocolate Biscuits
---
---
ACCREDITED OR ASSESSED BY

B Corp: B Corp Certification is a rigorous and holistic certification demonstrating that your business is meeting the highest standards of social and environmental impact, verified by transparency and accountability requirements. Brands have to recertify every three years. bcorporation.uk
---