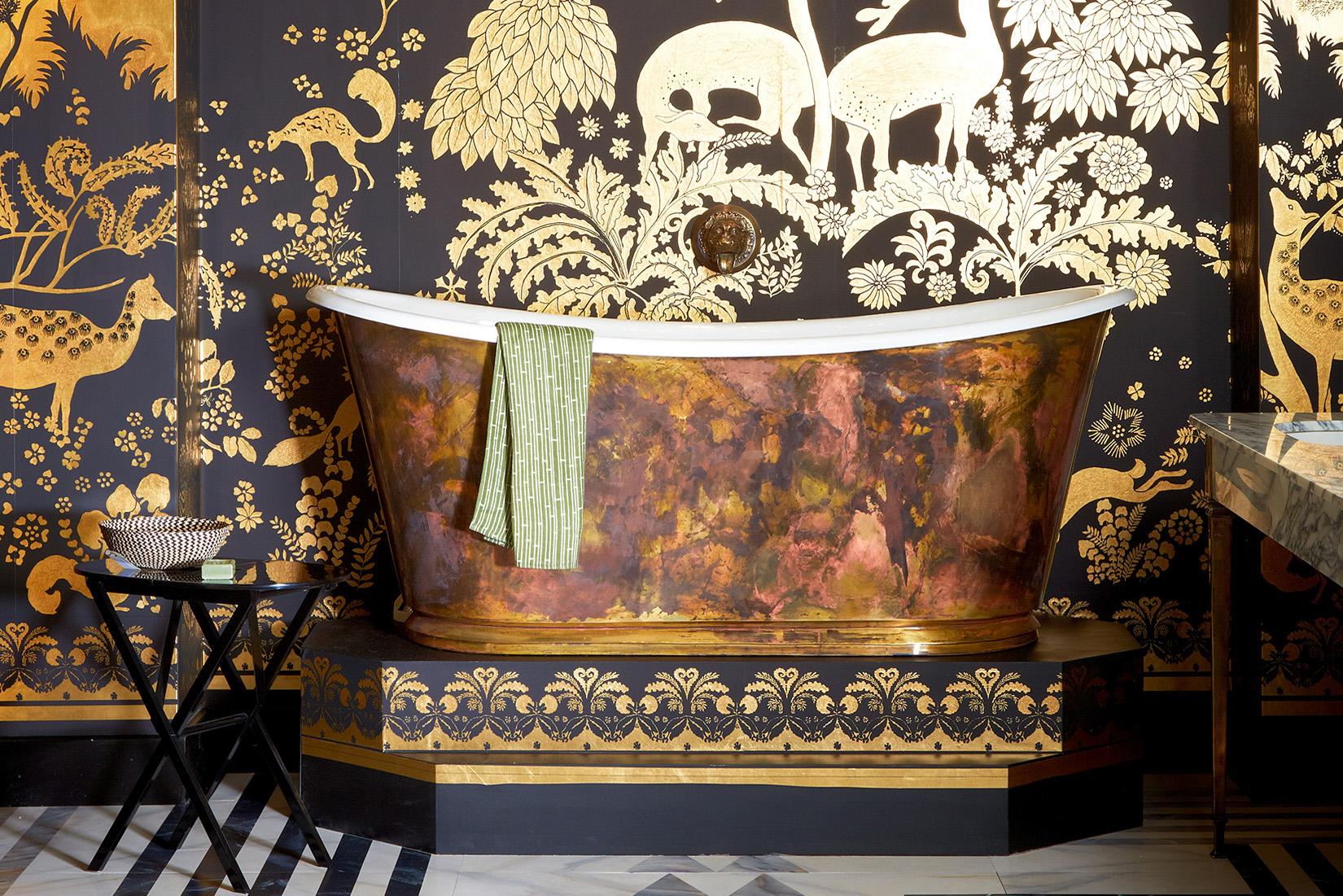 The Most Luxurious Baths In The World
---
There's nothing like a good soak to calm the nerves. Light a candle, hang up your fluffiest robe and hop on in...
Catchpole & Rye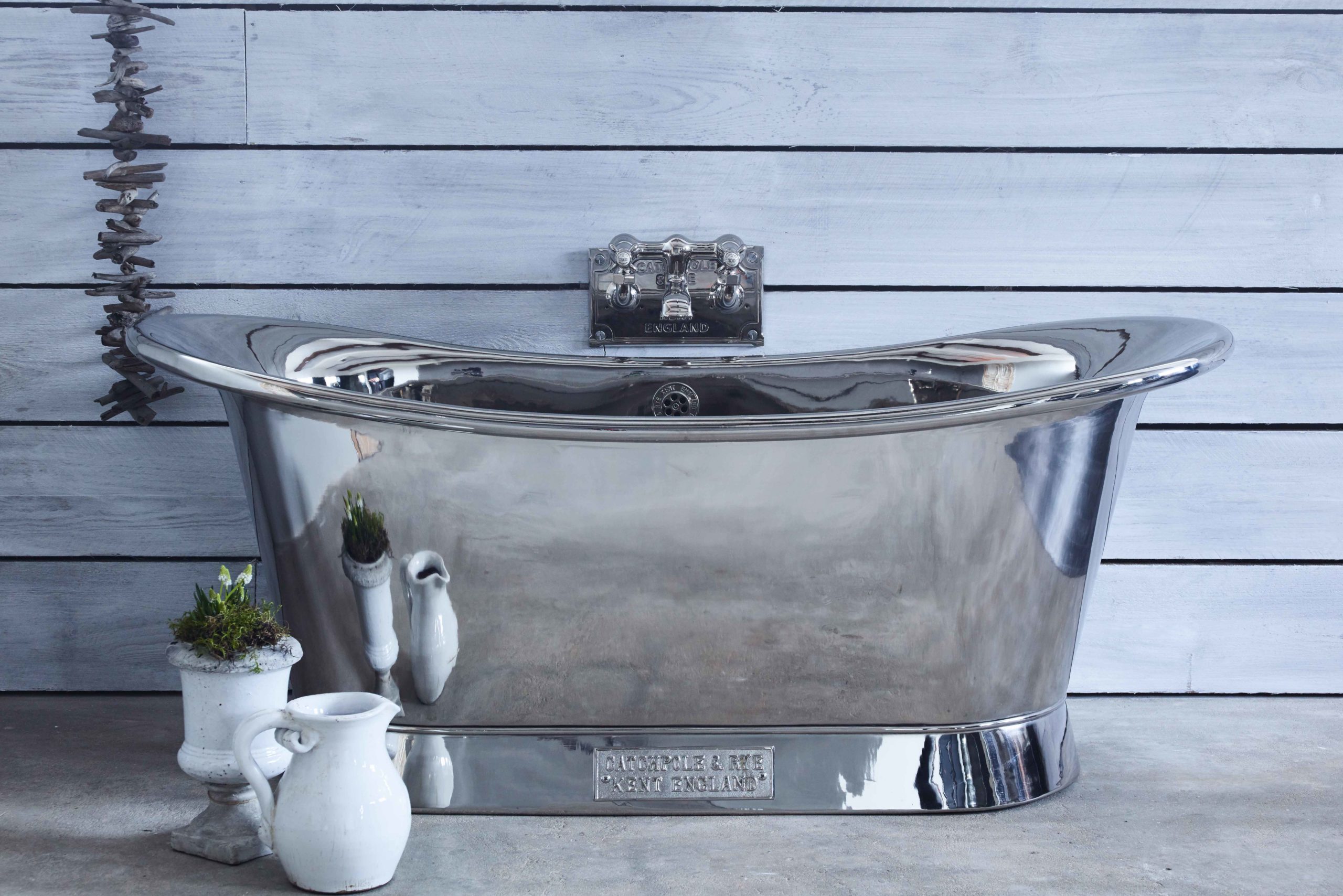 Who would want a shower when you can luxuriate in a Catchpole & Rye tub? Since the 1990s, this Kent-based brand have manufactured the most luxurious, opulent and eye-catching baths, drawing inspiration from elaborate artisanship of the 1800s. Each tub is manufactured in the UK using raw iron, heated to 1100 degrees celcius and poured into sandbox moulds.
The true jewel in the brand's crown is its Nickel Bateau. Taking luxury to new levels, it come with either enamel or nickel interior, aged or brushed exterior and the option of emblazoning the distinctive Catchpole & Rye wheatsheaf emblem on the front. It would a sin not to get in. (From £5,000, catchpoleandrye.com).
When it comes to the epitome of chateau chic – the Niederbronn is also one of the most beautiful baths we've ever seen. 400-litres deep, and an instant uber-luxe update to any bathroom. From £6,000, catchpoleandrye.com
Drummonds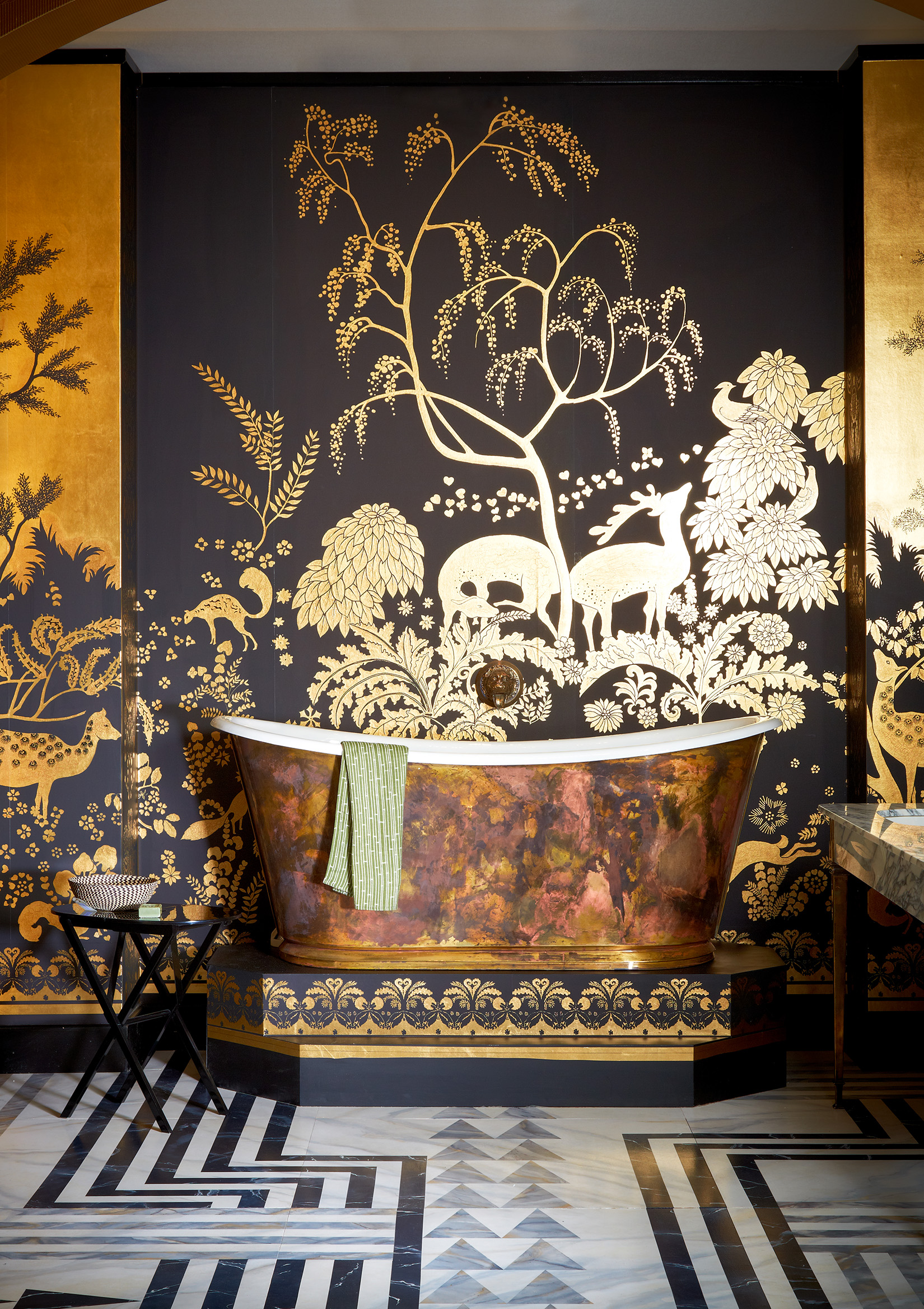 British brand Drummonds was founded in 1988 by Drummond Shaw, and has since become the authority on state-of-the-art bath design. Born from the founder's passion for classic antique bathrooms, it also crafts head-turning basins and fixtures, attracting customers from all over the world (including Australia, Dubai, Hong Kong and Sri Lanka). But the brand's real calling card is its exceptional freestanding luxury baths in cast iron and brass.
Known as the Usk, and first appearing at Decorex on a de Gournay stand, this custom-aged brass tub is the consummate showstopper. It also features a lion's head bath filler and Drummonds' double hebdern with arabescato marble and aged brass fixtures. (Usk clad in brass with an antique finish, from £3,570). 
For a splash of sunshine, we also love the Morar bath painted in sunny-side up yellow. It might be petite: but everyone knows good things come in small packages. Morar small slipper bath, from £3,150. drummonds-uk.com
Albion Bath Company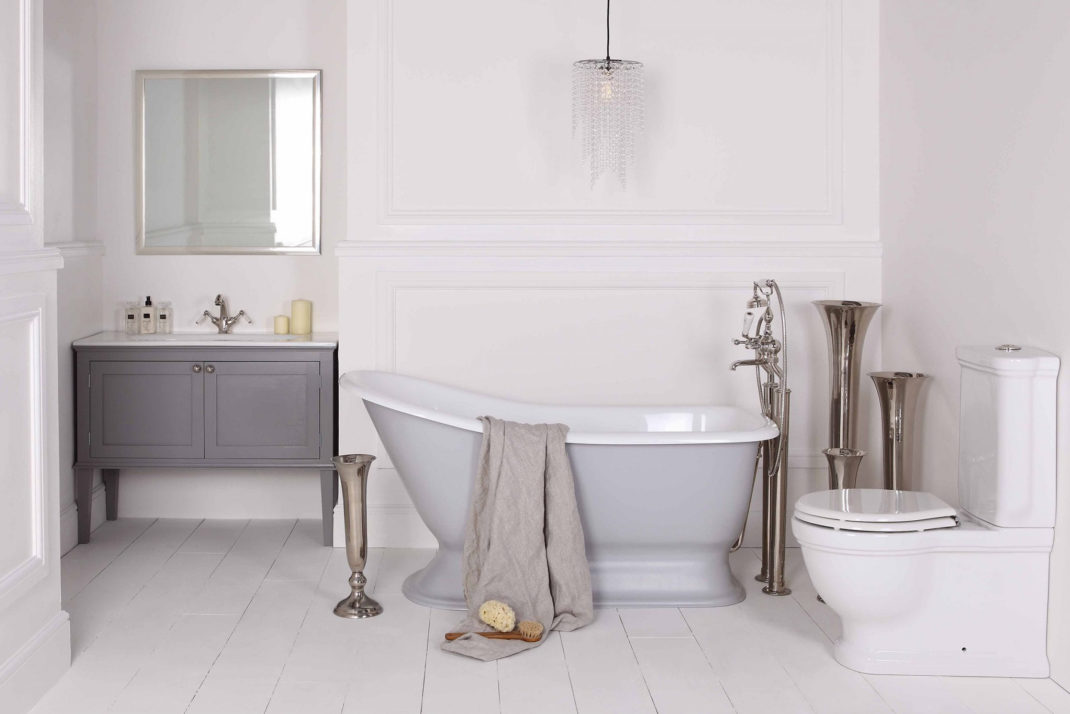 For over 23 years, Essex-based Albion Bath Company have been making exceptional freestanding baths. Each of their  styles are handmade using special materials (like iso-enamel, which is much lighter than cast iron) that are hard, durable and and scratch-resistant. If you wish to colour-match your bath tub to your furniture or walls, you can also have your bath painted in your favourite Farrow & Ball shade by in-house expert paint sprayers. Classical and understated, the Neptune Advance is the epitome of country-house elegance. albionbathco.com
How to Give Your Bathroom a Maximalist Makeover
C.P. Hart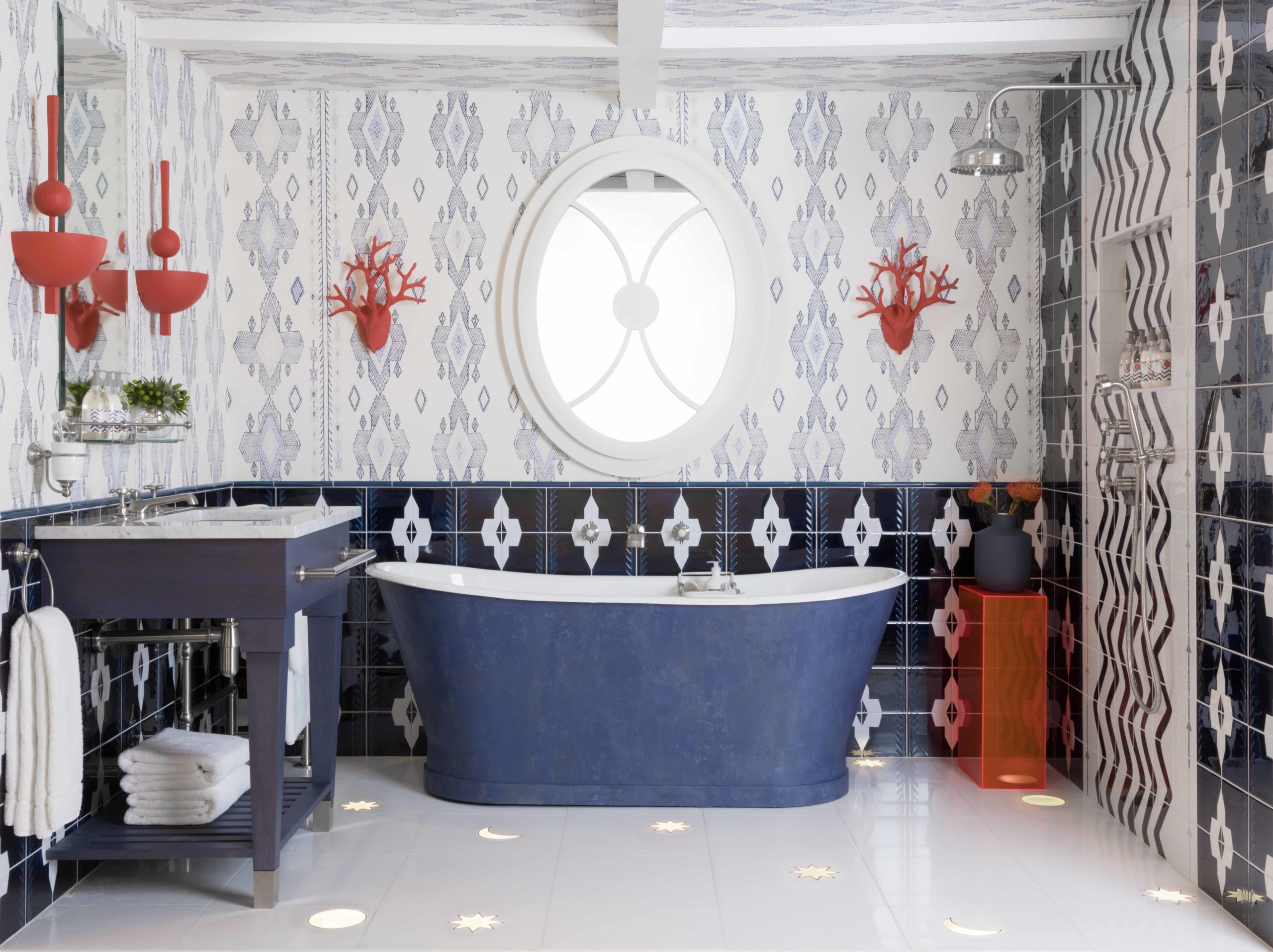 Moving on to C.P. Hart – what sets aside this 1937-founded company is their commitment to sourcing the best-designed and most durable bathroom fittings. They're also known for their ultra-cool collaborations with leading designers.
This Camden bath, created in collaboration with Kit Kemp is the perfect example. With a modern silhouette and painted in a playful shade of midnight-blue, the aim of the interior design was to create a sense of bathing in moonlight, with stars floating in marble, velvety midnight blue tiles and flashes of bright coral. Kemp used specially-designed Balineum tiles and a hand painted mural based on a Christopher Farr cloth, but this versatile tub could blend into a multitude of different settings. For it's £4,246 price tag, you get the best of freestanding luxury, and a slice of iconic design. cphart.co.uk
Lapicida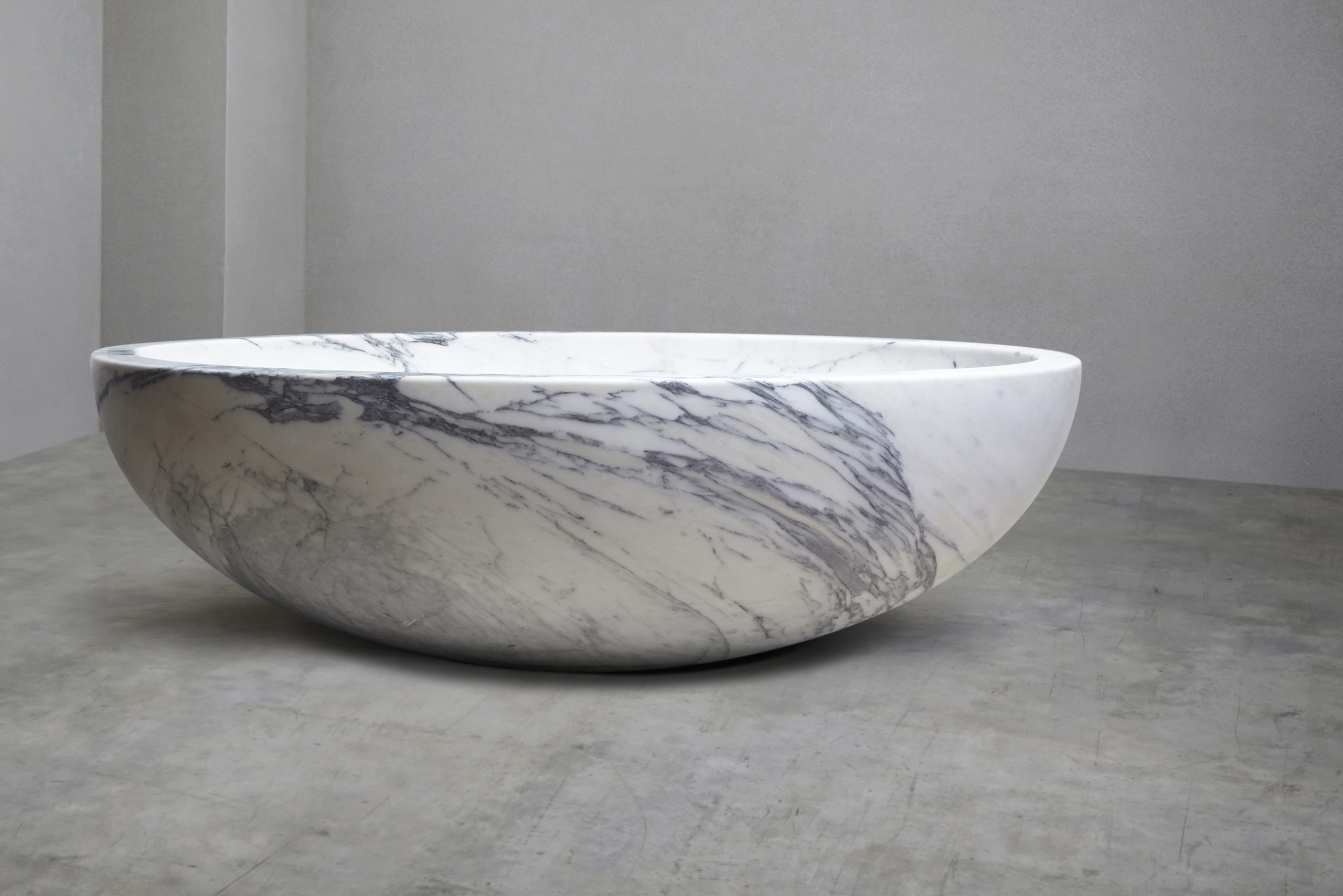 It seems wrong to call Lapicida's designs mere bathtubs – needing little more than an empty room, mellow stone floors and clever lighting, these tubs are hollowed-out works of art.
As tile and stone experts, the brand also perform all kinds of wizardry with geometric stone floors, fireplaces, statues and more. Marrying state-of-the-art processes with traditional techniques, each product is hand-finished by the brand's in-house stonemasons. And did we mention the brand is also invested in stone-recycling technology, and taking steps to becoming fully carbon neutral?
Prices for a tub like this egg-shaped arabescato design start at a kingly £19,200 for each bespoke piece. But for those looking to invest in a work of sculptural art for the bathroom, this is the créme-de-la-créme – and a guaranteed conversation piece. lapicida.com
West One Bathrooms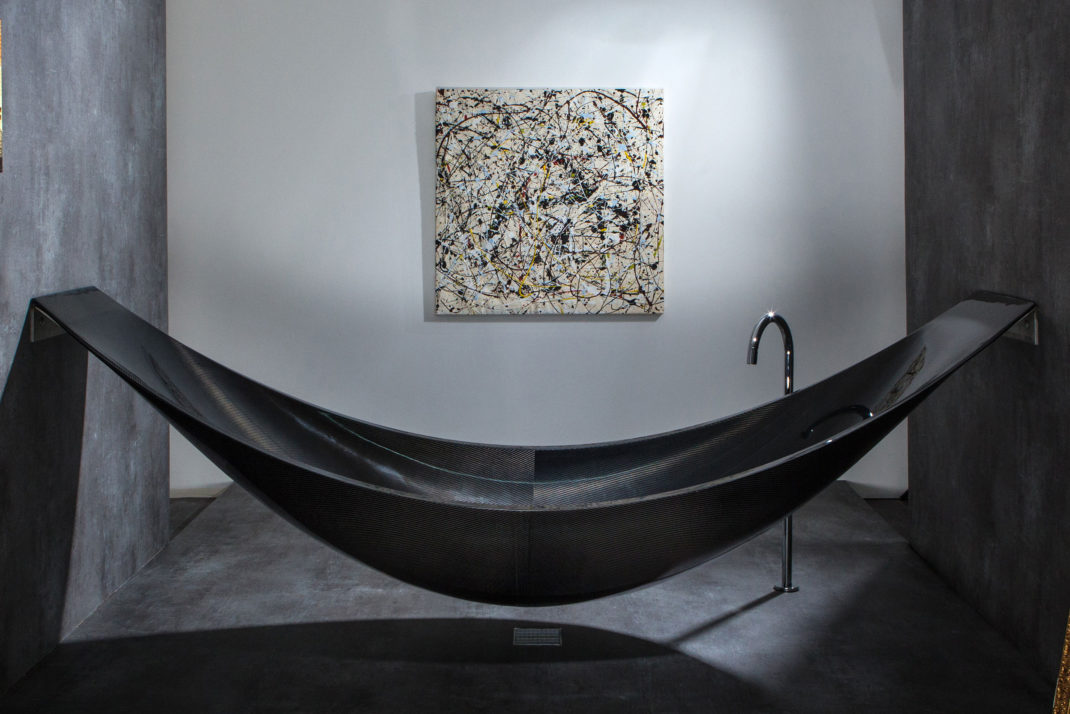 West One Bathrooms' Vessel Hammock truly defies physics. Created to provide complete escapism, the ergonomic hammock-style curves of this bath combine the 'Immersive comfort of soaking in a bath' with 'the peaceful experience of kicking back in a hammock.' (Plus, it looks ultra-cool in any bathroom). And this is just one example an astonishing bath that could be yours: London-based West One have an entire range of breathtakingly modern bath tubs, to suit any mood, taste and style, all crafted with the height of luxury and utmost attention to detail in mind. If you'd prefer to stay on the ground, the Vessel Hammock also comes in an equally awe-inspiring free-standing version. westonebathrooms.com
William Holland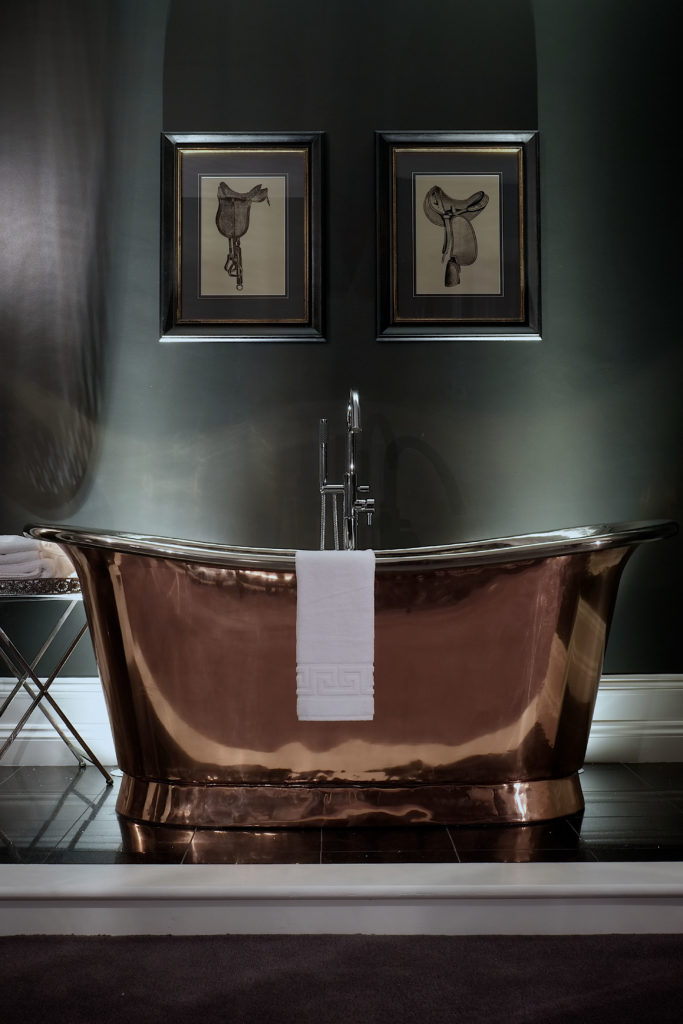 When choosing a specialist in luxury baths that make a splash, look no further William Holland. Over 35 years, the brand has carved out a niche for itself as the masters of the contemporary copper bath. Using traditional artisan techniques, beautifully designed 18th-century inspired bateau baths have become the brand's signature. Bathing in this copper bateau tub will make you feel just like Louis XIV (copper bateau, £5,074.80).
Or perhaps you'd prefer to make a statement with a verdigris finish? Distinctive, unique and full of wow factor, the verdigris bateau bath with an artisan tin interior below is just the thing if you're looking for a more contemporary copper tub. Verdigris bateau bath with tin interior, £4,939.20. williamholland.com
Victoria & Albert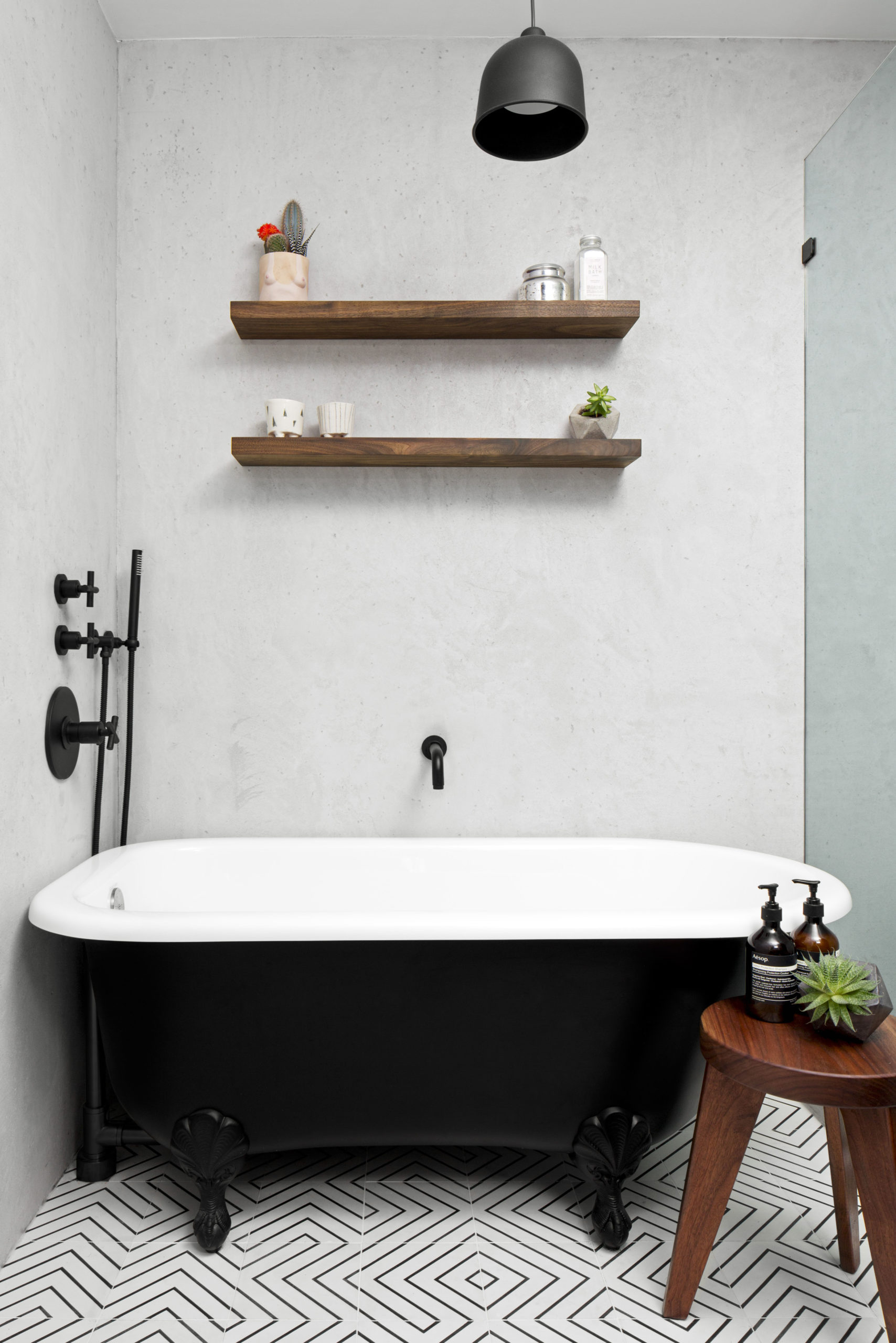 Looking for a space-saving tub? Perfect for bijou London apartments, this Wessex tub from Victoria & Albert is just the right fit for a pint-sized space.
Minimalist fixtures and light fittings, muted colours and oodles of contemporary cool negate the need for a large space. A glossy black paint finish here also updates the Wessex's old-school appeal. Starting from £1,196 and just 1,525 mm in length – it's the perfect entry-level slipper without compromising on style.
If you're thinking on a grander scale – the brand's Cheshire freestanding tub, has all of the luxury credentials. Just add gold fittings, hardwood floors and low-slung pendant lights, and a splash of your most expensive bath oil. From £1,380, vandabaths.com