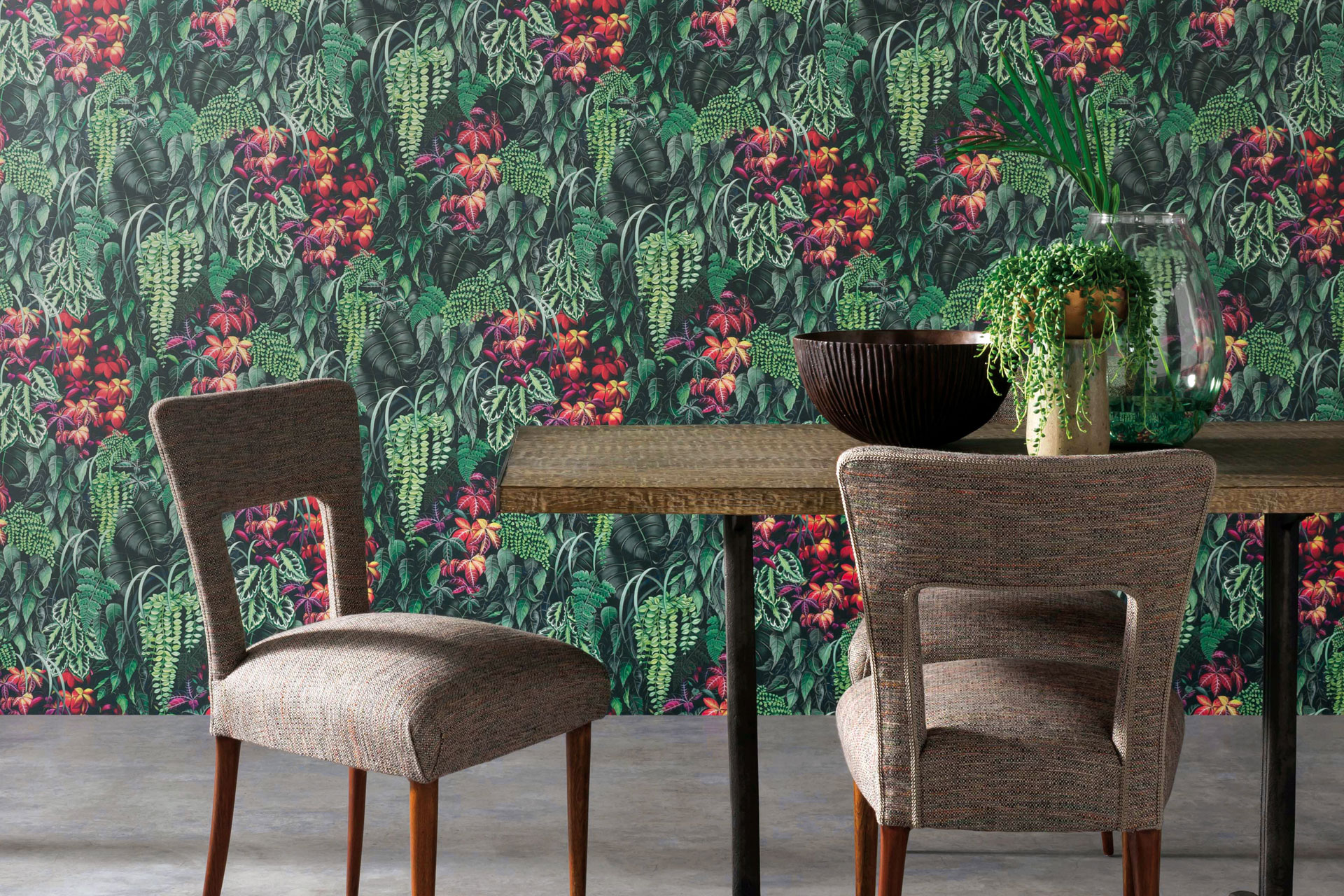 Natural Selection: Biophilic Design
How to bring nature into your interiors
Not just a trend, more a philosophy for living, Kate Crockett shows how biophilic design can enhance our connection with nature and boost our wellbeing
Natural Selection: How to Create Biophilic Interiors
With its cascading foliage, succulent leaves, draping fern fronds and red, purple and yellow sprigs, Green Wall is the quintessential vertical garden. But this 'living wall' isn't all it seems: in fact, it's an intricate wall covering from Osborne & Little – one of its most popular recent designs, and one that captures the 2020s zeitgeist for all things botanical.
From wall coverings, carpets and objets – such as Mary Katrantzou's Garden of Eden for The Rug Company and Lalique's exquisite new Botanica Collection vases – to that monstera deliciosa (aka cheese plant) taking over your living room, the botanicals trend is just a small part of the craze for biophilia.
The Rurbanist: Q&A with Carole Bamford
First coined in the '60s by psychologist Erich Fromm, biophilia means 'affinity with nature' and describes our innate connection with natural processes – and the benefits of channelling nature's restorative presence. In the home, biophilic design can strengthen our connection to nature through greenery, natural textures and colours, which in turn improve our health and relationships.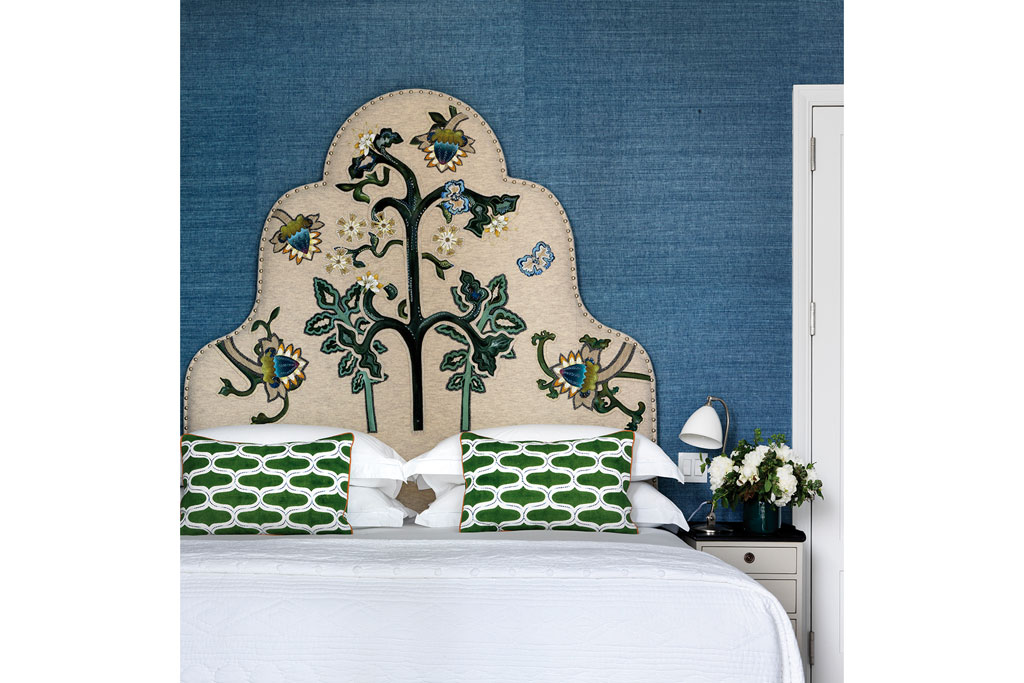 'Biophilic design is a subject that has been rising up the domestic agenda,' says Brighton- based biophilic design consultant Oliver Heath. 'It is well established in the commercial space because there is a strong business case [for it], such as reduced absenteeism and increased productivity. Now there's an upsurge of interest in how this can be applied to the home and how it can benefit our wellbeing.'
Indeed, research has shown that being surrounded by elements of nature can reduce stress levels, blood pressure and heart rates, enhance a feeling of calm, and boost immunity and brain function, as well as creativity. 'Traditionally we have used interior design to express style, wealth and power, or as an extravagance,' Heath continues. 'Biophilic design is not about extravagance, it is about: What can this space do for me? How can this space help us get back to our best?' It's a radical shift in thinking.
Best Online Plant Delivery Services
There are three main principles of biophilic design: incorporating direct forms of nature, such as natural light, views and the movement of air; indirect representations of nature, such as natural materials, patterns and textures; and crafting spaces that serve our practical and emotional needs. The latter two are particularly pertinent to interior designers.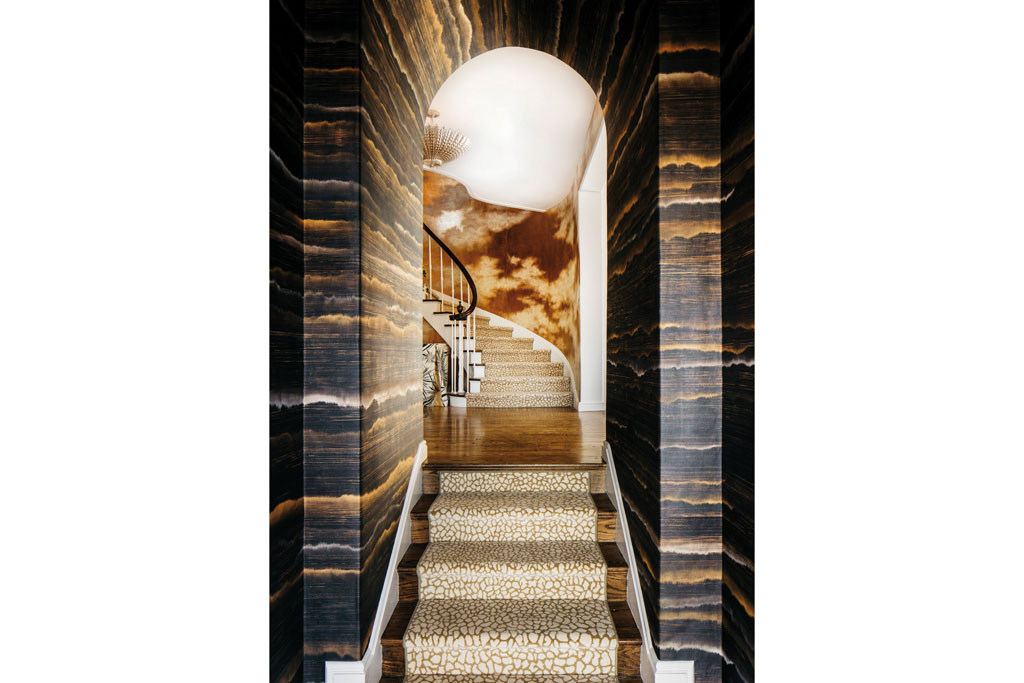 'Biophilic design is an essential element in providing people with healing places in which to live and work,' says Nicola Holden, BIID member and founder of Nicola Holden Design. 'It is not a luxury, it is a necessity.'
Holden is particularly interested in two key features of biophilic spaces, 'prospect' and 'refuge'. 'Prospect ensures we have an unimpeded view over a distance, for surveillance and planning, while refuge gives us a place for withdrawal and offers protection,' she explains. 'Open-plan layouts, balconies and landings, where we can stand and survey, should be balanced with intimate refuge spaces, where we can relax, meditate or read.'
Garden Buys to Entertain the Kids
Think a plump window seat upholstered in GP & J Baker's Botanical Garden, or a snug enveloped in de Gournay's Alto obsidian wall covering – a hand painted, metallic silk skyscape filled with cirrocumulus cloud forms – or with the lotus leaves and rippling waters of Fromental's hand-painted silk, Carp and Moon.
One gorgeous example of a biophilic refuge is the library at La Maison d'Estournel, the new country house hotel in Bordeaux from Michel Reybier of La Réserve. Created by architects Michaelis Boyd, it combines rich timber panelling with natural stone, vibrant velvet, and floral-printed linen upholstery – textures that cocoon and nurture guests while connecting them with the estate beyond.
'The great thing about biophilic design is that there is no particular "look",' explains Sally Coulthard, author of Biophilia: You + Nature + Home (Octopus, £9.99). 'Many key features of current interior trends fit perfectly with the biophilic philosophy – indoor plants, raw timber, sustainable crafts such as macramé and pottery, organic paints and warm neutrals.'
Soane's new rattan Asscher ceiling lights immediately come to mind, as do Wiltshire-based Forest to Home's solid timber pieces. 'Humans have a strong innate preference for natural materials,' says co-founder William Hibbert. 'Whether it's a statement oak and walnut coffee table or a live-edge timber chopping board – each has its own distinctive patterns and formations. These make us feel grounded, calmer and connected to the natural world.'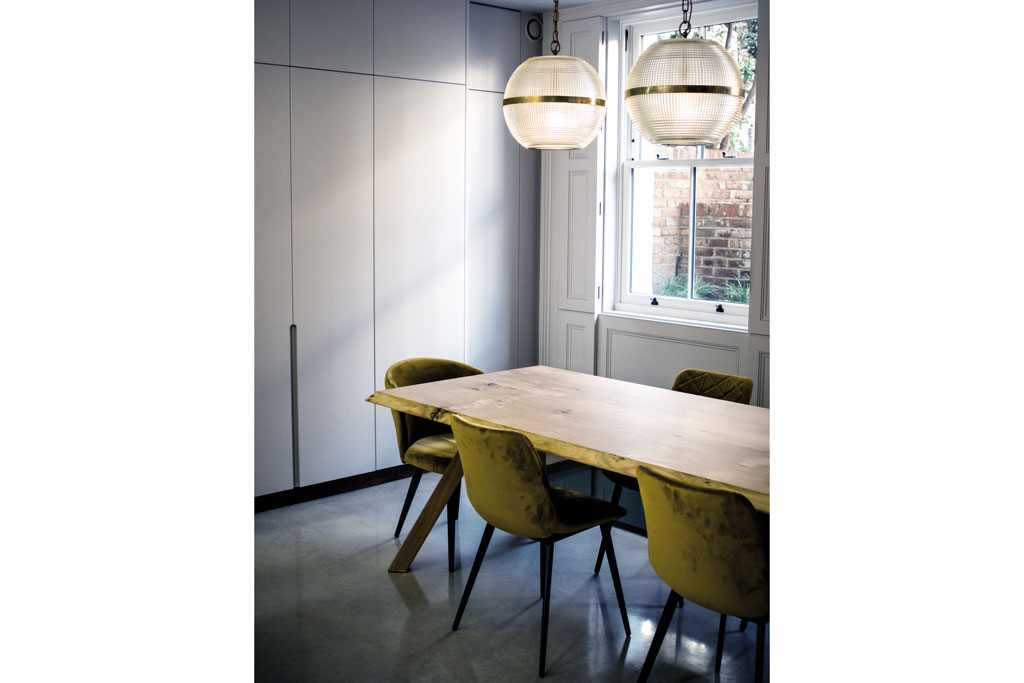 Natural colours – from the sea, earth, plants and sky – are intrinsic to biophilic design. 'Nature feels like a dependable force in our topsy-turvy world,' says Joa Studholme, esteemed colour curator at Farrow & Ball. 'In these uncertain times, we are drawn to colours that are rooted in nature because they feel familiar but also protective.'
The company recently launched Colour By Nature, a palette of 16 new shades inspired by the true tones of the natural world, created in collaboration with the Natural History Museum. 'Many of the Colours By Nature are strong and uplifting, which some may be wary of,' Studholme continues, 'but they have all come direct from the natural world, whether from plants or animals – and nature never gets it wrong when it comes to the combination of colour.'
Neither, it seems, does Karen Roos, owner and designer of new country house hotel The Newt in Somerset, whose interiors are replete with natural hues, from the green palette of its garden-view bedrooms to the Piet Jonker tiles in the Croquet Lounge, which shimmer with all the shades of the ocean. 'For me it is important to capture the spirit of a place, whether that's bringing the gardens inside or using local craftspeople and local materials,' Roos explains, highlighting her use of Hadspen and Blue Lias stone, sourced from a nearby quarry.
One of the simplest ways to embrace biophilia is by introducing live plants. 'People think, "If plants can thrive here, I can too",' observes Oliver Heath. Developers are catching on: the key feature of Wardian London, the apartment towers under construction in Canary Wharf, is their double-height, glassed-in gardens featuring over 100 species
of exotic plants, including a rare Wollemi pine. The development was inspired by the Wardian case, a sealed unit invented by 19th-century botanist Nathanial Bagshaw Ward, for transporting exotic plants.
Lighting is also crucial to biophilic design. Circadian lighting – which mimics the natural cycles of light throughout the day and night in order to promote healthy sleep and wakefulness – is an increasingly important consideration at work and at home. 'Most of us spend the majority of our time indoors, and losing that connection to nature could be affecting our sleep,' says Jonathan Rush, head of lighting design at Hoare Lea. 'It's about time we started considering our lighting "diet", as we do with nutrition.'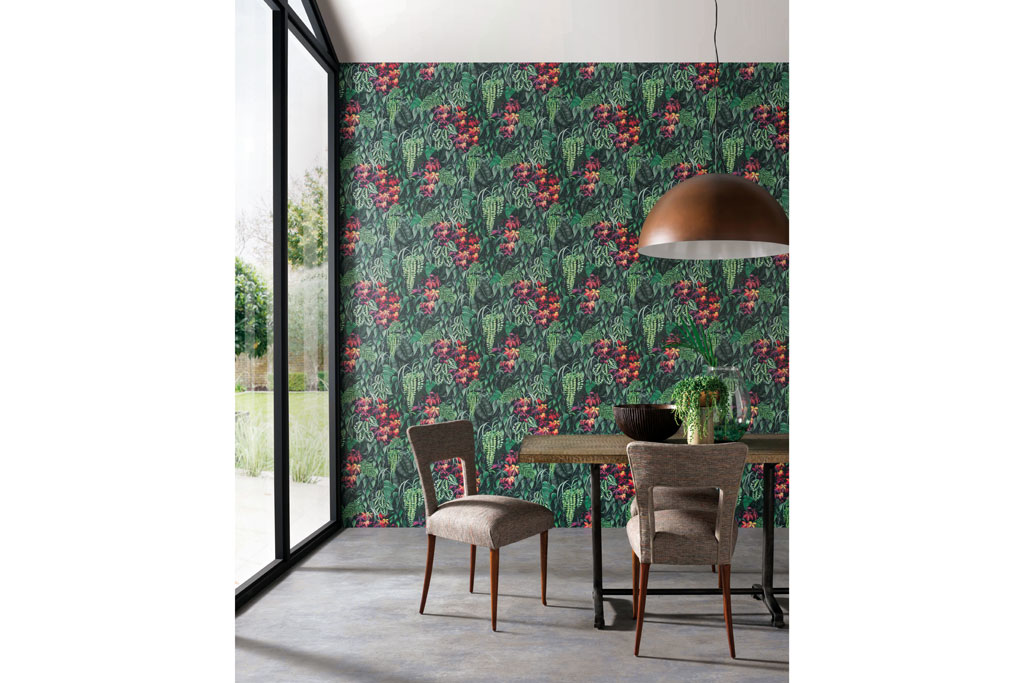 Rush recommends using a system that moves towards a warmer, amber colour in the evening: all made possible by app-controlled LED technology. 'Think of how relaxing it feels to sit in dim, warm candlelight,' he adds. 'How quickly would you fall asleep? Well, your whole lighting system can do the same.' Complementing this is 'daylight design', which aims to maximise quality daylight. 'The path of the sun is completely predictable, so one can design or orientate a space to benefit from the best sunlight or daylight,' says Rush. At home, this could be as simple as moving a chair closer to a window.
'It's about nature-based placemaking,' concludes Heath. 'When we fill buildings with biophilic features, people walk in and light up. We've got to make places where people can enjoy nature.'
In Praise of Trees: The Healing Powers of Forests