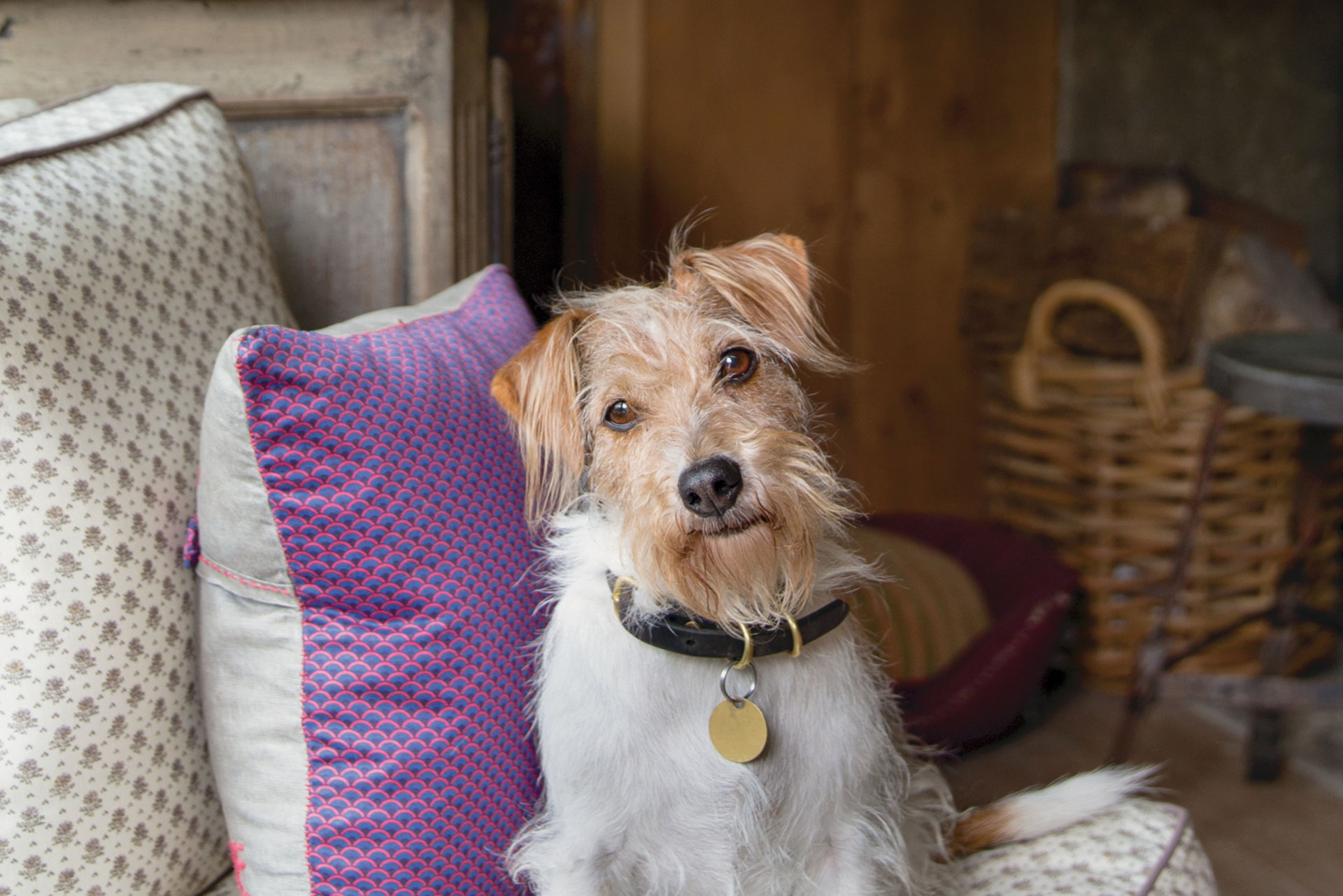 House & Hound: Designers & Their Dogs
---
Is home a home without a dog in it? These interior designers think not
In her new book, Susanna Salk interviews interior designers at their country homes where dogs are just as important as the furniture
House & Hound: At Home with Designers & Their Dogs
As many people would agree, no home is complete without a dog (or two) inside. It's this idea that Susanna Salk draws upon for her latest book At Home in the English Countryside: Designers and Their Dogs, in which she profiles 17 notable British interior designers, alongside their beautiful homes and canine companions. We've chosen three of Salk's most illuminating interviews from within its pages to give a glimpse inside this most fascinating of books.
Christopher Howe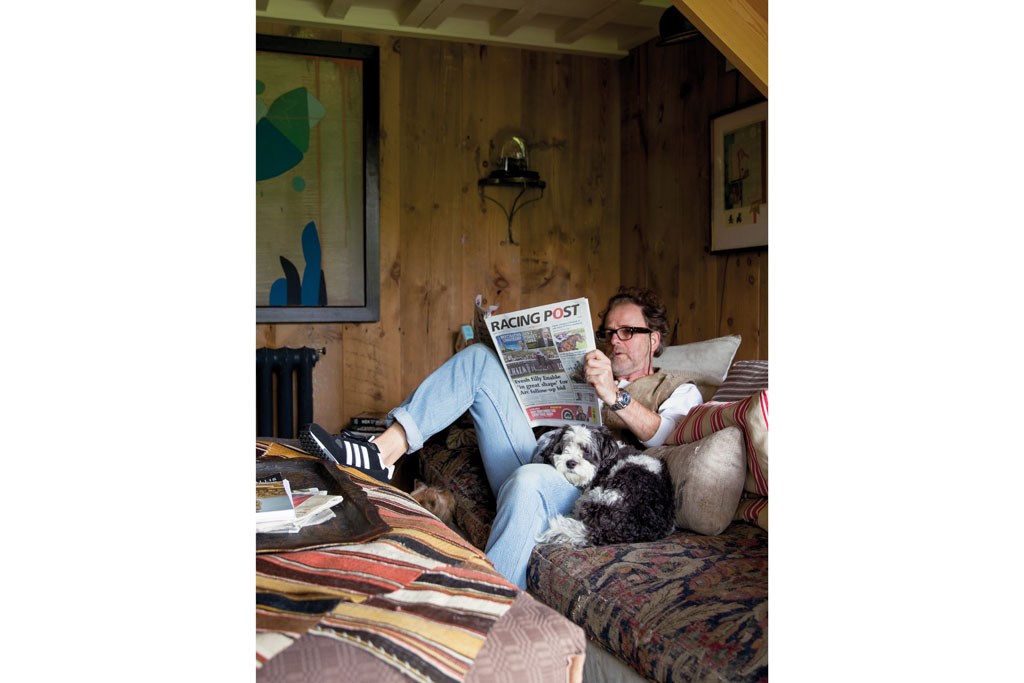 Nestled among wildflowers and a brook and tucked just off a country road in Gloucestershire, the stone barn that Christopher Howe converted is revealed across a cross section of staggered floors. Its four sections, separated by a generous oak staircase, deftly define all that is needed to enjoy a bucolic life in the country: a sitting room, kitchen, bedroom, and bathroom. 'I push the glass doors wide open in the summer and the dogs (Apollo Slimline Hipster and Great Bear) can come and go, but also so that ducks can wander in, sometimes in the morning while I'm still in bed,' says Howe. 'Occasionally the sheep do, too.'
Essential Interior Design Books
There are thoughtful, intriguing furniture choices, such as a 1950s Serge Mouille three-arm ceiling lamp hanging above a 16th-century bed from Yorkshire throughout. All the distinct yet humble pieces have been found for a song and bargained for here, there, and everywhere.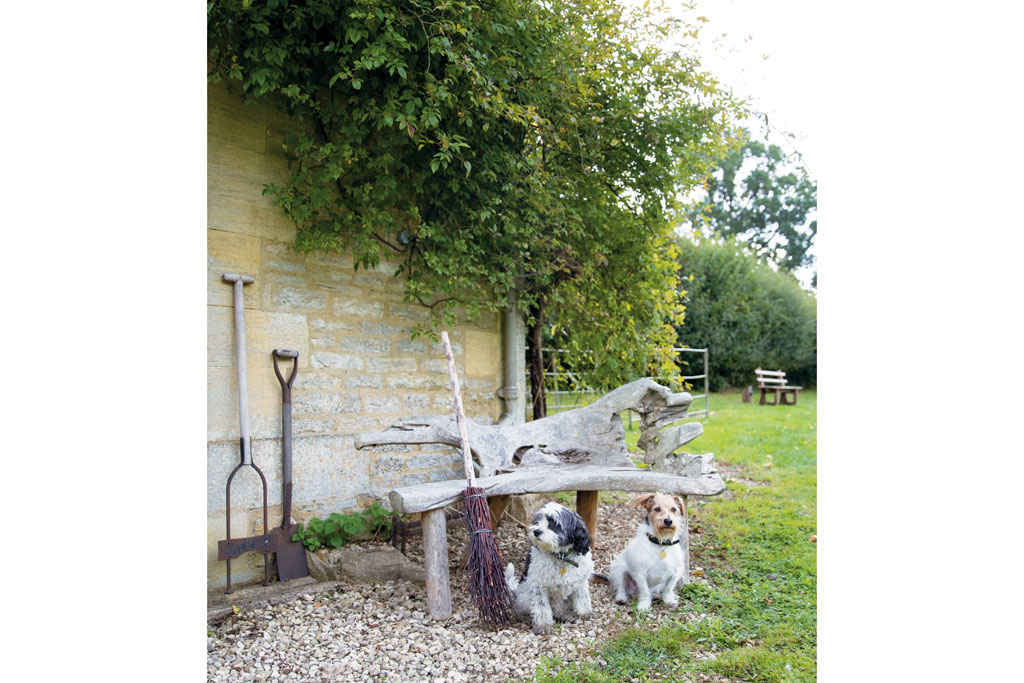 After all, Howe has an international reputation as an expert in the history of furniture. In 1986, this former sculpture student opened two bustling antiques and home shops on Pimlico Road. Howe takes his ethos of mixing quality and character wherever he can.
C&TH's Favourite Country House Interiors
The decor of the barn takes its style cues from Howe's belief that 'most importantly I want to be surrounded by things I love and find useful'. He comes here as often as he can, to enjoy the wildflowers in the summer and the crackling log fires during the bleak midwinter. He brings two dogs who are very much a part of his work family with him when their schedules allow – Apollo, who belongs to Joanne Brierley, his shop manager, and Great Bear, belonging to his daughter, Holly Howe, who also works with him. 'During the work week Apollo and Great Bear's principal duties include greeting customers at the shops and modelling,' says Howe.
Katharine Pooley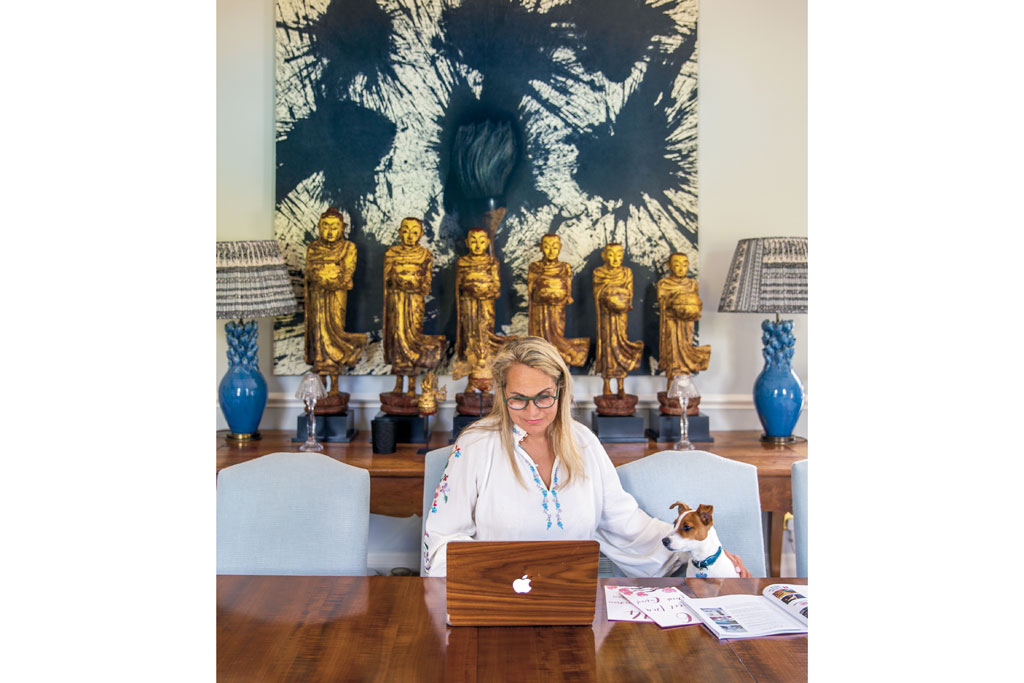 'Having a dog is all about an adventure no matter where you are,' says Pooley. And she should know, having visited over 150 countries, summited many of the world's highest mountains, driven a team of dogs to the North Pole, ridden horseback across the Sahara, and even trekked to see gorillas in Virunga, Rwanda.
But there is also plenty for her and Herbie to explore right at home at The Coach House, the weekend refuge they share with Pooley's husband, Dan, and their two boys, Jack and Charlie. Set within an estate of mature trees and parkland, the house has been renovated and fashioned into an elegant and calm oasis. Its site dates back to an eighth-century estate.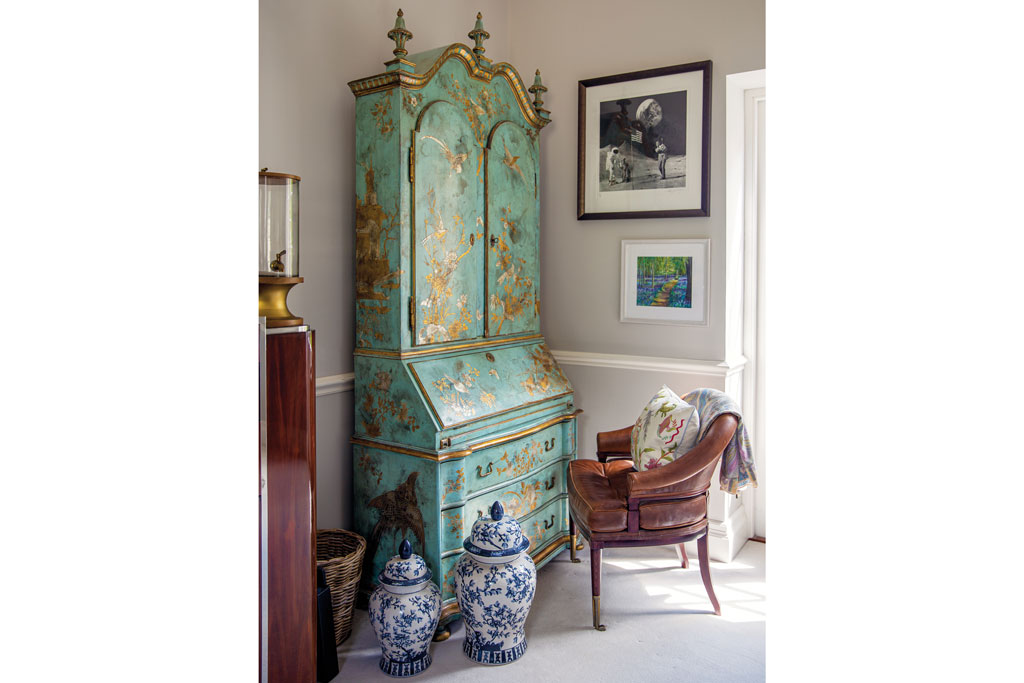 'This is where I come to wind down and do all the things I love with my family, so the interior had to have a sophistication, but it also has to be home for my boys and dog.' She mixed modern pieces with antiques and bespoke fabrics and used serene colours for the walls, such as aqua and creamy greys.
Where to Buy Kitchen Interiors
'Whatever the task here, it is the ideal break from the bustle of our London life,' says Pooley, who oversees 45 interior designers at her busy firm. 'When I need to travel back to my Knightsbridge office, Herbie often comes with me. He is very much at home in the design studio there and a great addition to the team, not to mention my family. I love having a shadow again – the house and family are a different place having him in our world.'
Gavin Houghton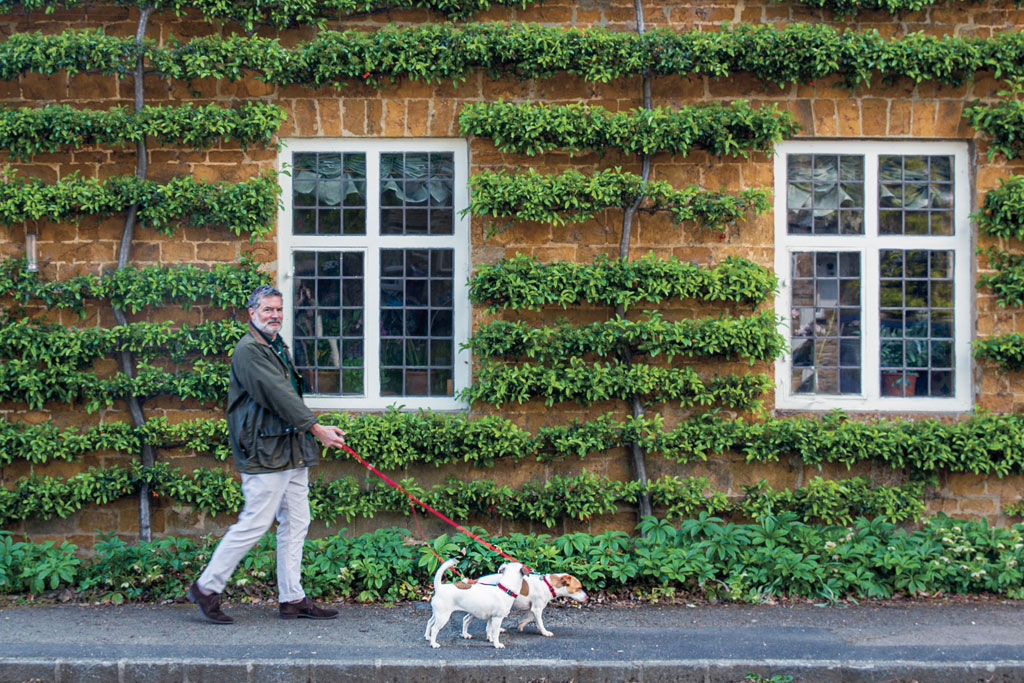 This besotted trio (Gavin and his two Jack Russells Jack and Jill) spend every weekend they can in the country, leaving their weekday Victorian terrace house in Stockwell. Their destination is outside Oxford, in a cosy retreat along a row of early Cotswold cottages. 'It was probably once for the servants for the big house nearby,' says Houghton.
Interiors Inspiration: Feature Fireplaces
When Houghton took over the house seven years ago, the walls in the sitting room were a dead salmon pink, which he decided to change to green. 'I call it Kermit Green,' says Houghton, who opened a bustling design business in London ten years ago, after editorial and styling stints at the World of Interiors and British Vogue. 'It sounds crazy but works very well. Since I've done it, I often use the same hue for clients' homes – and everyone loves it.'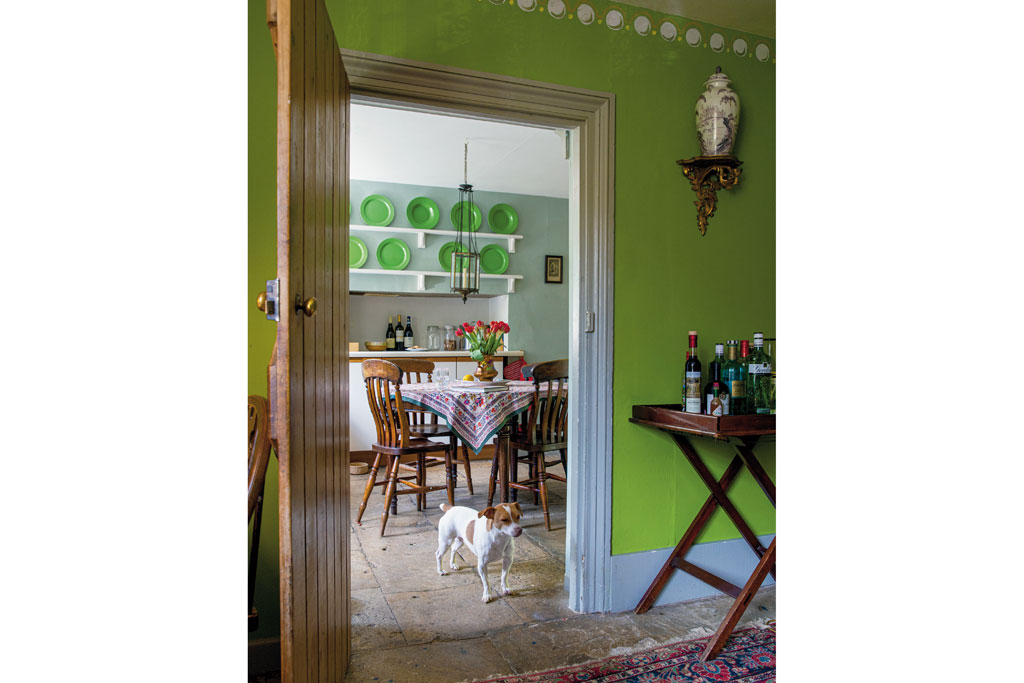 Houghton brings lots of vintage Colefax & Fowler prints into his country cottage. 'It is great fun decorating a weekend cottage, since it is a little like playing house and you can use things that you might chuck out in London. Every piece here is dog friendly. I'm not as strict about that as I am in London.' The dogs, 'who luckily have very good taste,' join Houghton on regular visits to the local junk shops for paintings and china. 'I religiously like to add to what I think of as my Charleston – the Bloombury group's country house – moment,' says Houghton. 'Love a plate on the wall.'
At Home in the English Countryside: Designers and Their Dogs is out now (Rizzoli, £40)
Photography by Stacy Bewkes
Things to Do in London With Your Pet / The Best Country Homes On the Market Now