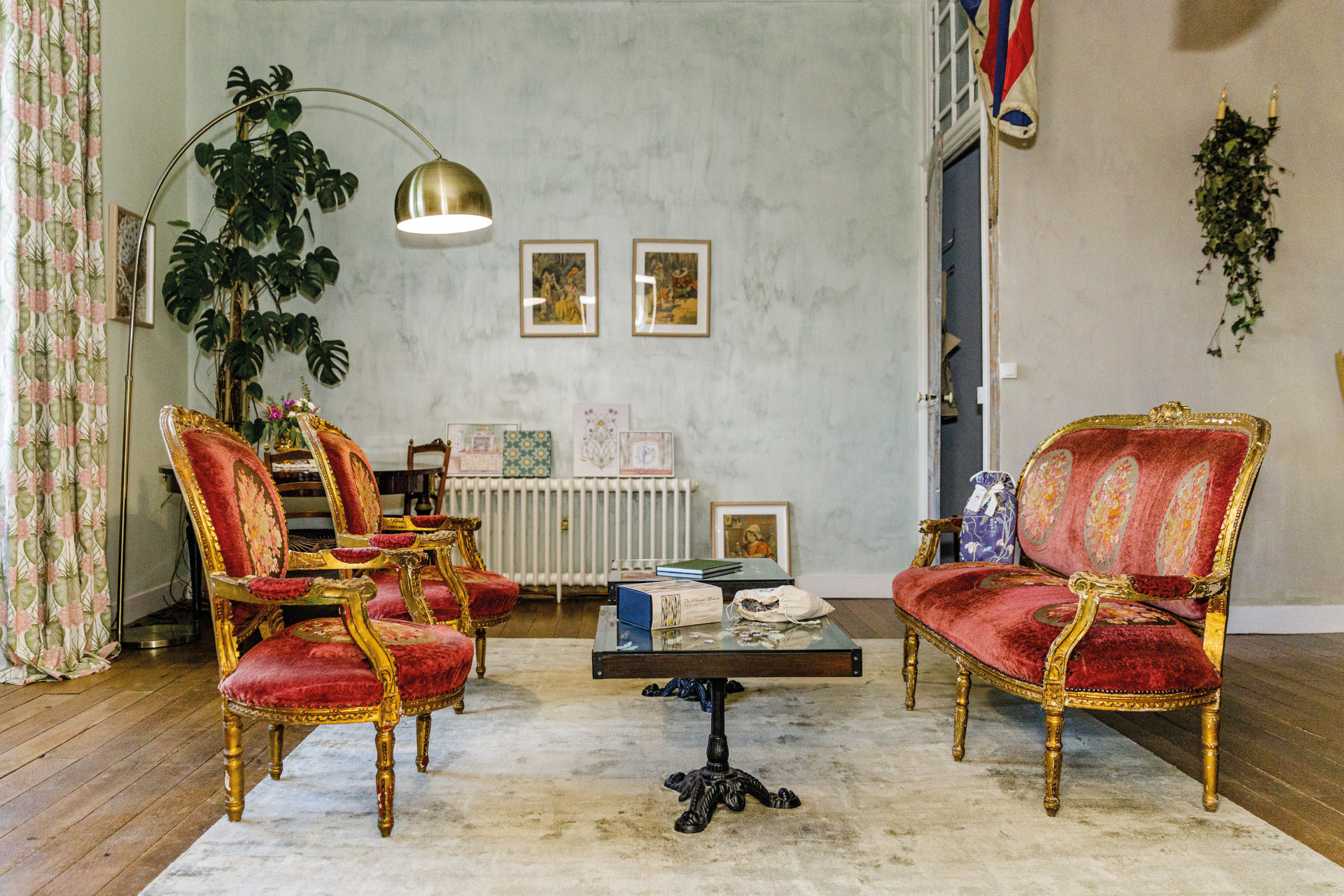 A Château to Call Home: Meeting Dick & Angel Strawbridge
---
Old meets eco at the Strawbridge château
Charlie Colville discovers how Dick and Angel Strawbridge are creating a new family legacy at their beloved French château, ahead of the release of the final series of Escape to the Château.
A Château to Call Home
Looking up at the pristine façade of Château de la Motte-Husson in Mayenne, you'd never think it had been anything less than a romantic dream – unless you've seen an episode of Escape to the Château, of course.
When Dick and Angel Strawbridge were handed the keys in 2015, they were met with more than a little resistance from the 19th- century château. From day one, the couple (with then-toddlers Arthur and Dorothy) had to get to grips with a home that needed more than a little TLC. 'All we had was one tap and one working plug when we moved in – and it wasn't in the area we were staying,' remembers Dick. 'We weren't naïve, but rather than being educated I think we just expected a problem at every turn.'
And quite the number of problems there were. Amid overgrown gardens, frosty rooms and bat-infested attics, the renovation project seemed an almost impossible task ('We often say "the château bites back",' says Angel). But despite the enormity of the to-do list, Dick and Angel made the imposing structure their forever home.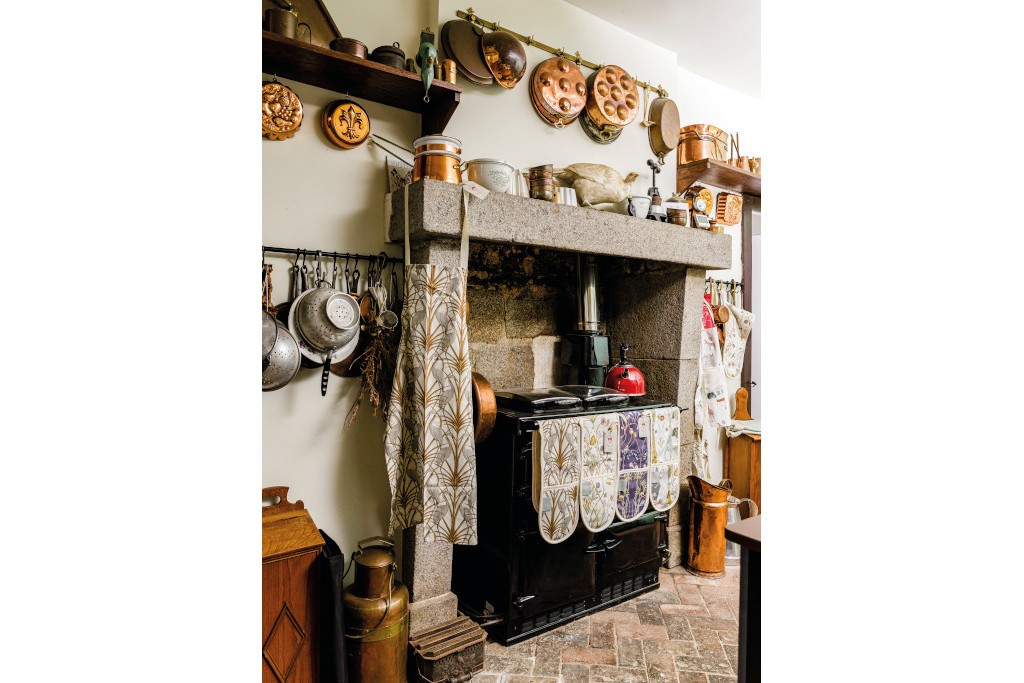 Throughout it all, keeping things planet friendly has been a priority, especially for Dick, who has written multiple books on self-sufficiency and off-the-grid living. 'We take a stealth approach to sustainability,' he explains. 'When you buy a château, it seems ridiculous to even talk about [it]. But really, the way we do things is underlined by sustainable thought.
'We couldn't actually afford to add loads of eco projects in at first, because we had to get things done quickly,' he continues. 'But we've got things like the thermal store, which will eventually use a solar thermal system to heat up our water. We've put all the infrastructure in so that we can add sustainable elements later on.
'People see us living in this grand château, but anyone who has watched the show has seen the way things are reused. Nothing gets thrown away. When you throw something away, that's when you need it a week later. Instead of throwing things away, we store it all in our barn.'
The same goes for Angel's interior design projects. 'You have to have the "one person's junk is another's treasure" mentality,' she says. 'We always try to find things in a charity shop or second-hand, and we'll often buy something and keep it in storage until we need it. We'll either use it somewhere in the château or break it down for its materials.'
'I heard someone once say they were too poor to buy cheap things,' agrees Dick. 'That's a lovely mindset. For us, we'd rather save and buy the right things, rather than buy three of something that isn't quite right and see it end up in landfill. There's 150 years' worth of history in the château, and the more we can save of that, the better.'
This is where sustainability and history make a comfortable pairing. Dick and Angel are keen to make sure that older chapters of the château's story live on in the 21st century. 'If something can be preserved, we will preserve it. That's number one,' emphasises Angel. 'Every bit of the walls, doors, skirting that was salvageable from the Baglion de la Dufferies, the château's original family, we have kept. Then the bits that we can put our stamp on, we do. The wallpaper museum is a prime example of that. I've always loved old circus aesthetics, the vintage and harlequin look. I took the old wallpaper we found lying around upstairs and cut it up into harlequin diamonds to make a new wall piece. That was Baglion meet Strawbridge.'
Any challenges along the way have been more than worth it, continues Angel. 'What's been beautiful about Escape to the Château is that every year we were filming it we'd have things that made us think "gosh, that's a legacy to leave for the children".'
'We're trying to make it so that Arthur and Dorothy and their children can live here without the scary bits,' adds Dick. 'We're trying to make it so that their lives are not a struggle to continue living here and being the guardians of this place.'
'In our ideal world, this will carry on as multi-generational living,' continues Angel. 'My mum and dad live here. Arthur and Dorothy talk about living in different parts of the château. It's nice to think that it will stay in the Strawbridge family for generations to come, and that people can look back and think that you can do anything you want in your life.'
As the saying goes, 'an Englishman's home is their castle' – and the Strawbridges are making these words a reality.
WATCH
The ninth (and final) series of Escape to the Château is out later this year on Channel 4