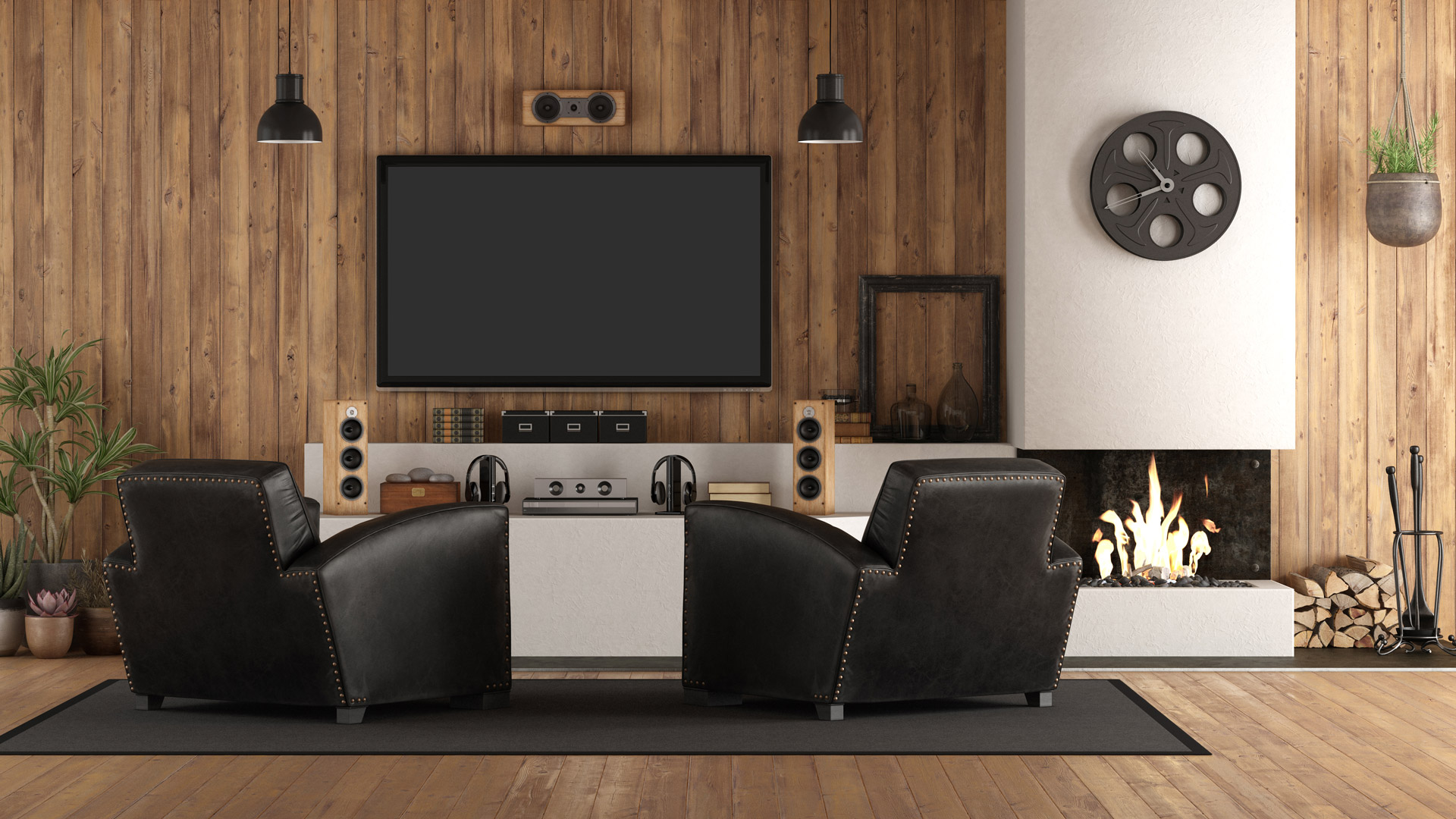 How to Create Your Own Home Cinema
---
If, like many things in lockdown, you are missing that regular trip to the flicks, follow our guide to creating your very own home cinema for the same feeling of escapism – less of the mass popcorn rustling. 
The Best Virtual Theatre Shows to Watch Now
How to Create Your Own Home Cinema
The Room
If the living room is your chosen space, give it a movie theatre makeover by investing in some quality surround sound speakers – we recommend splashing on the Bose Surround Speakers (£299.95) for state of the art sound. Lighting is also important. You'll want to ensure that your chosen space is dark-lit to guarantee excellent viewing, but that's not to say you can't add a little glamour. Fairy lights will enhance the look of the room and make the viewing experience that bit more magical.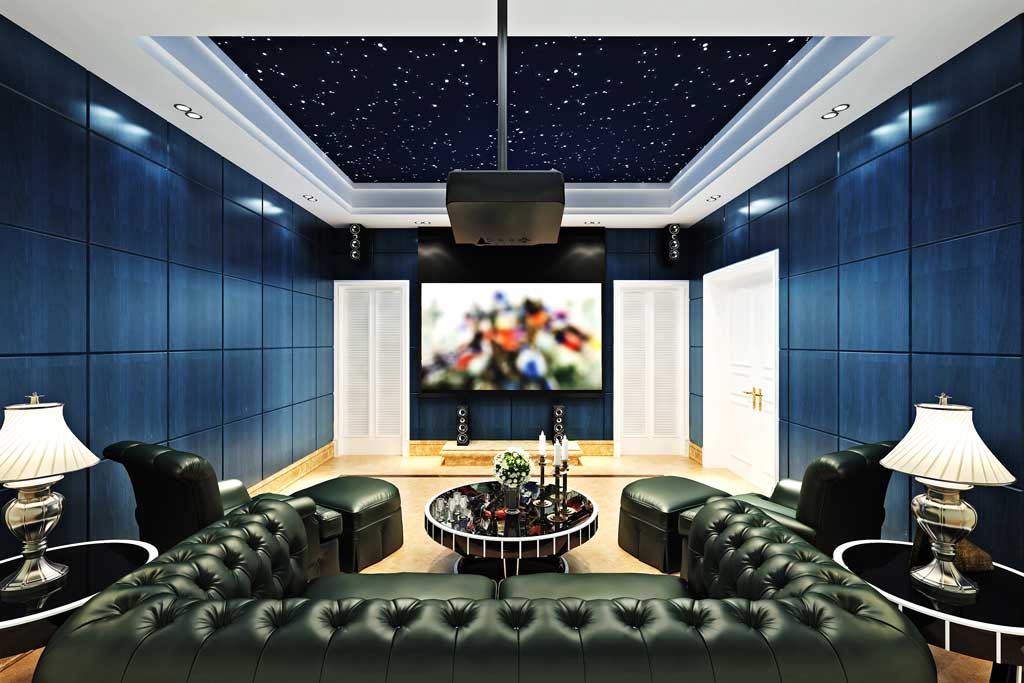 For something a little different, why not set up your own outdoor cinema? A canvas bell tipi will do the trick (look to Boutique Camping for a wide range of sizes), along with a white sheet for the screen and a home projector. Create comfortable seating with bean bags, cosy blankets, cushions and an outdoor heater to ensure everyone stays warm.
Of course, there's always the option to transform a space within your home to a dedicated cinema room. For that, we recommend getting in touch with an interiors or home cinema specialist, such as Callender Howorth, Jo Hamilton, or Martin Kemp Design.
View this post on Instagram
The Screen
For the gold standard of home cinema experience, LG recently launched its 65-inch LG Signature Oled R (£99,999), with a rollable screen (the first of its kind) made from a single sheet of glass. Self lit pixels and independent dimming controls create unmatchable depth and vibrancy for your favourite films. Once movie night is over, the flexible screen simply disappears away into its base to restore space and harmony to surroundings.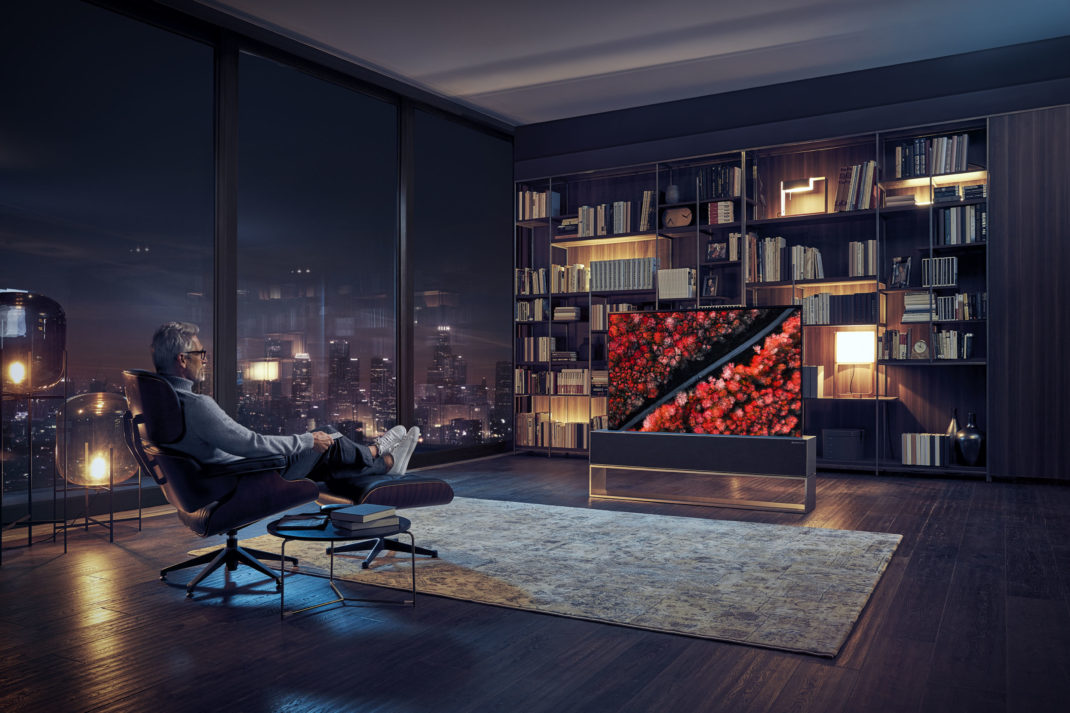 Whilst a TV screen is the most obvious choice when creating your own cinema, a home projector will also give you the extra edge – and there are plenty available.
From John Lewis' 'big-screen'-enabling Epson EB-X41 Projector (£299.99) to Canon's compact and portable LV-X310ST projector, screening from a projector will enhance the feeling of being at a real movie theatre.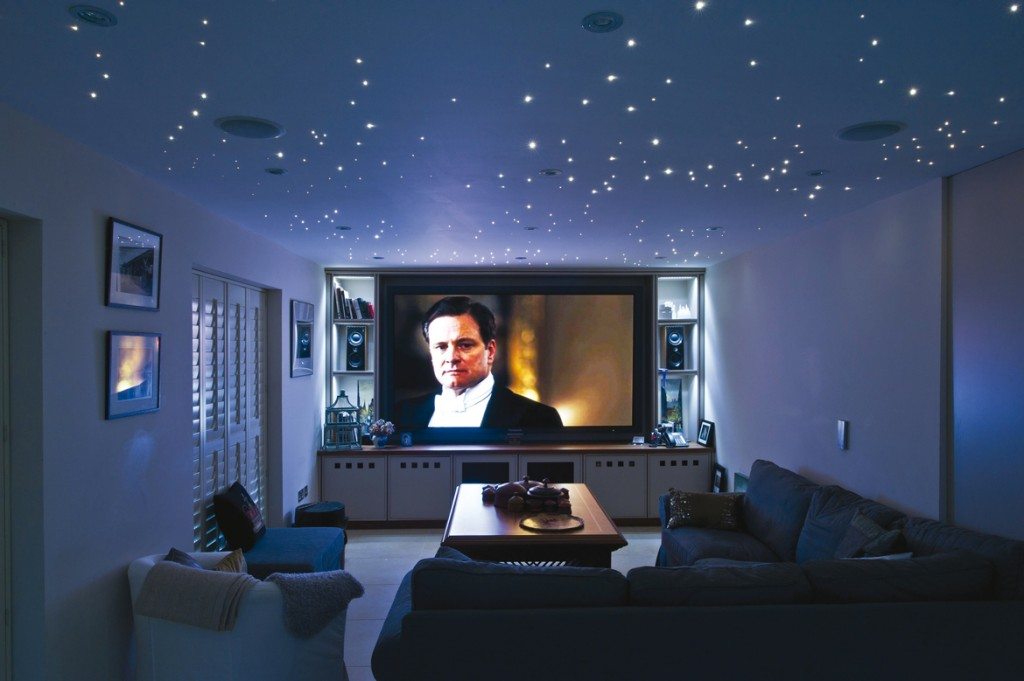 What to Watch
The possibilities are endless. From Netflix to BBC iPlayer and Amazon Prime, we're spoiled for choice. In light of lockdown, movies have been released a lot sooner than usual (lucky for us); Sky has in fact joined forces with NBCUniversal to release new films 'on the same day as their global cinema premieres', according to Radio Times. There's also a whole host of virtual theatre offerings available where you can indulge in a theatre show from the comfort of your own home. Most the time, you can't go wrong with a classic. From Funny Face to Ferris Bueller's Day Off, you'll find 13 of our favourites here.
The Snacks
It wouldn't be a movie night without an assortment of snacks. Of course, popcorn is a must, but why not go the extra mile and create your own cocktails to accompany? You can even have a bottle of wine delivered to your door or complement your home cinema with an exclusive home bar. The possibilities are endless. But be warned: you may never want to leave the house.
Featured image: GettyImages
10 Must-Watch Films & Documentaries for Fashion Fans / The Best Royal & Historical Dramas to Watch Right Now