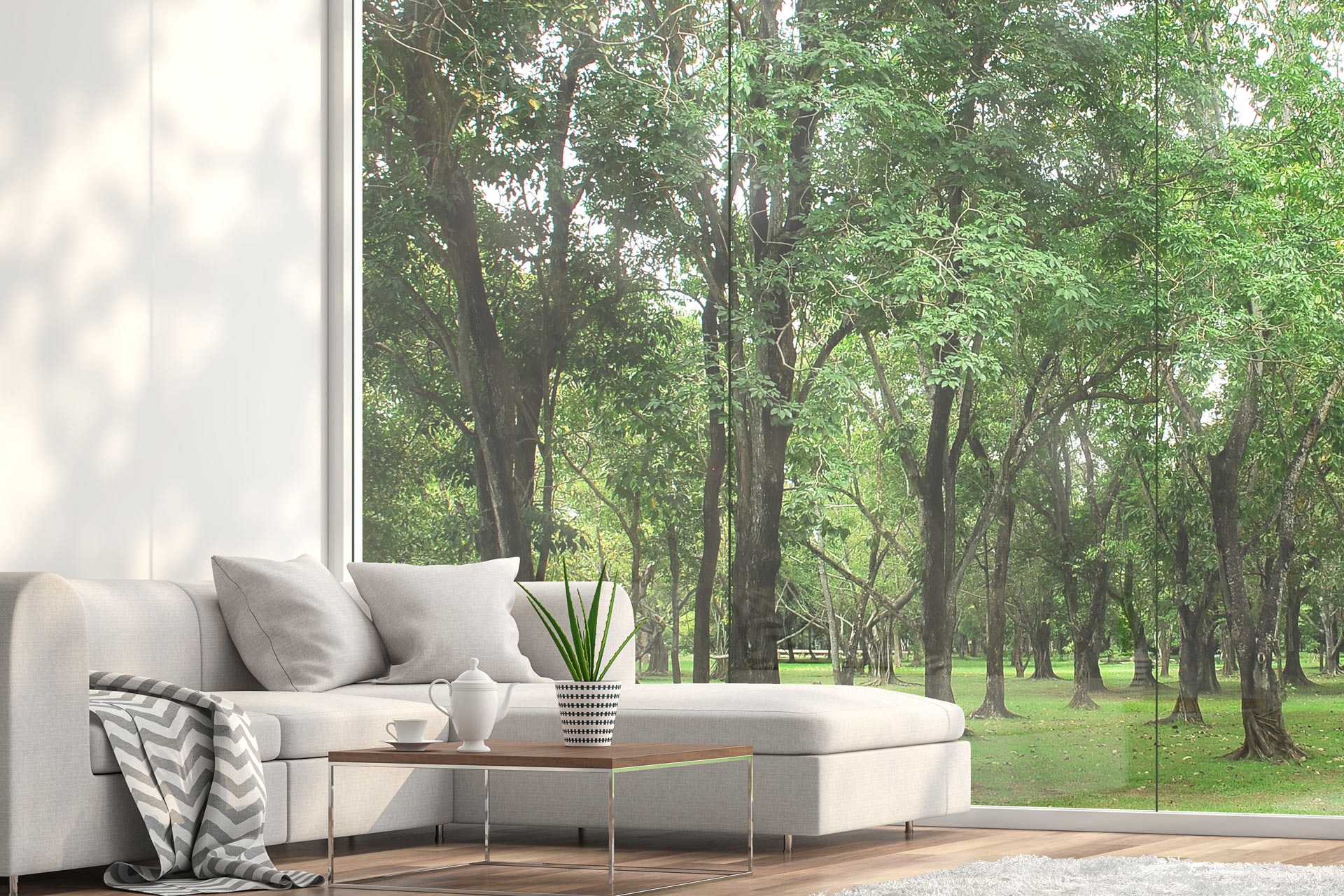 How To Make Your Home More Eco-Friendly
---
From insulation to appliances, here are some elements to consider if you're keen to up your home's green credentials
An eco-friendly house is one that has been built using sustainable materials, or one that actively reduces its effect on the surrounding environment. Not only do these aspects help to reduce pollution, but they can also help you to reduce your own costs in the long run. All new-build homes are now subject to stringent regulations to make them more environmentally conscious than their older counterparts, but there is much more that can be done to turn your home into an eco-friendly house and reduce your carbon footprint even further. 
How To Make Your Home More Eco-Friendly
Materials
Suppose you are starting from scratch, building an extension, or doing some major renovation work. In that case, it is the perfect time to consider the materials you are using to build the property. Natural materials are the obvious choice here, with wood being the most sustainable, with excellent insulation properties. Wood is easily renewable and, if it is sourced from sustainably managed forests, you can be sure of its provenance and that it will be replaced.
Other natural materials which are often used when you want a specifically eco-friendly house are bricks, eco-friendly cement or even compacted earth – dependent on what is actually being built with it.
If you are opting to renovate an existing property, you will likely want to find an environmentally friendly way of discarding your waste materials, which could involve toxic waste and large amounts of plasterboard which needs removing. Getting in a professional will ensure this is disposed of safely and within all necessary regulations.
Insulating tips
The beauty of insulation is that you can just top it up, without needing to remove what is already there. The more insulation there is, the warmer your eco-friendly house will be, as less heat will escape and you won't need to turn up your thermostat as high, saving energy.
Insulating materials for an eco-friendly house, such as sheep's wool, hemp, wood fibre and cotton are particularly sustainable, often already being made with recycled materials such as old clothing. For loft insulation, this can just be layered on top of what is already there, making the process as easy as possible.
Old wall insulation can be sucked out and replaced just as easily, with many companies specialising in using environmentally friendly materials and equipment to ensure everything is as efficient as it can be.
Heating and Hot Water
If you are able to install a heating and hot water system that actively reduces energy consumption and, in some cases such as solar panels, actually provides the energy itself, then do. 
Heating and hot water are aspects of a property that use up the most energy. But fitting a wood pellet boiler, air source heat pumps, infrared heating systems or solar panels can see this energy usage decrease considerably. 
Combining zero carbon dioxide emissions and a longer life span than a traditional gas boiler, these alternative heat sources are ideal for creating an eco-friendly house that is future-proofed for years to come.
Energy Efficient Appliances
Perhaps one of the easiest changes to make in an eco-friendly house is to swap all your appliances for more energy efficient ones. Electrical equipment decreases in efficiency over the years, and anything that is older than 10 years old is likely costing you, and the environment, a lot more than you realise.
Appliances for all around the home are now rated from G to A+++++, with the latter being the most energy efficient. Anything in the A – C range is thought to be most environmentally friendly, and most manufacturers are now only building and selling appliances that fall into that category.
Furnishing
Reclaimed wood furniture is ideal for use in an eco-friendly house, as it has already been recycled and refurbished into a new item, is made of a natural material that is easily and sustainably sourced, and can be replanted easily.
Wood can be used to make chairs, tables, beds, bookcases, sideboards and all manner of other useful and sustainable furniture to have around your home. Go all out for a rustic look to complement the modern eco-friendly touches, without compromising on style or quality.
Mitigating Effects on the Environment
Making sure your house fits into its surrounding environment is twofold. You may want it to blend seamlessly into the background of a rural area, to help it get through the planning process. You could also make additions such as a live roof which grows wildflowers, or using wood cladding that camouflages the property into its surroundings.
Using materials and labour from within a small radius of the property reduces your carbon footprint and returns the earth, wood or other commodities back from whence they came, fitting naturally and aesthetically into the environment.
Grants
If you are serious about creating an eco-friendly house and want to do everything you can to make it a sustainable and viable prospect, there are still grants available to help you to realise your dream, and give something back to the planet. This includes the Government's Eco+ Scheme, which was announced in late November to help households reduce energy bills and improve efficiency.
Grants are also provided by Low Carbon Buildings Programme for installing microgeneration technologies like some of the measures previously mentioned in this article. It is well worth looking into what is available to you, before you start any work on the property, to see what savings you can make.
Final Thoughts
An eco-friendly house is highly sought-after when it comes to buying and living in the property. By putting in some of the tips above, not only can you save yourself money and minimise your effect on the environment, but you are also actively making your house more attractive and future-proofing it for generations.