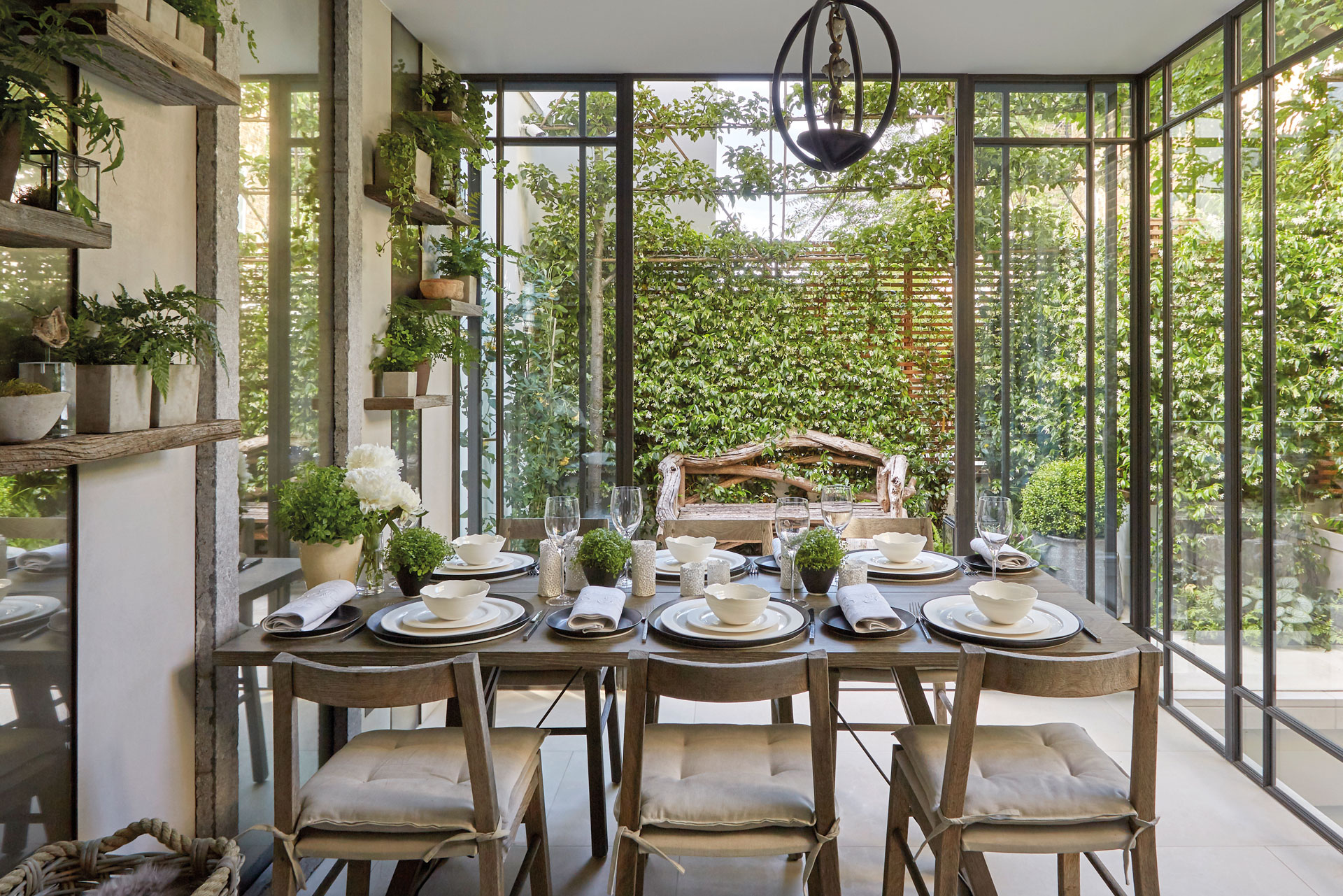 Inside Out: Interiors Tips from Louise Bradley
Louise Bradley explains how to bring the great outdoors into your city home
Interior designer Louise Bradley has an outdoor terrace that seamlessly connects to a garden room and dining area in her London home. Here she shares her tips and ideas for creating a green oasis in the middle of the city.
The Best Outdoor Furniture Edit
Interiors Tips from Louise Bradley
Choose natural materials. Such as wood, linen, bamboo and earthy ceramics. Together they create a beautiful, harmonious scheme.
Invest in floor-to-ceiling windows. It connects your home to the outdoors and provides ample natural light.
Create a foliage screen. Particularly if the outdoor area is small. Planting vertically also adds to your privacy.
Use mirrors to enhance the sense of being in nature. Light and reflection expands your space beyond its footprint.
Choose a natural colour palette. Earthy colours evoke a sense of being in nature and work hand in hand with the rich greens of foliage.
Choose tablewear in organic shapes and hues to further enhance the beauty of your outdoor dining scheme.
Design your space with booth indoors and outdoors in mind. This way you'll create a coherent look, seamlessly connecting the two spaces together.
Opt for evergreens. They create a year-long canvas. You can add seasonal flowers and accessories.
Make the space work after dark with outdoor lighting, either with a professional lighting scheme or do it yourself with lanterns, bowls with floating tea lights and candles. Burn naturally scented candles inside.
Make your space dynamic by choosing furniture that can be easily modified, changed or folded away.
Get the Outdoor Look
Summer's on its way. Now is the time to decide how to get maximum benefit from the light-filled days.