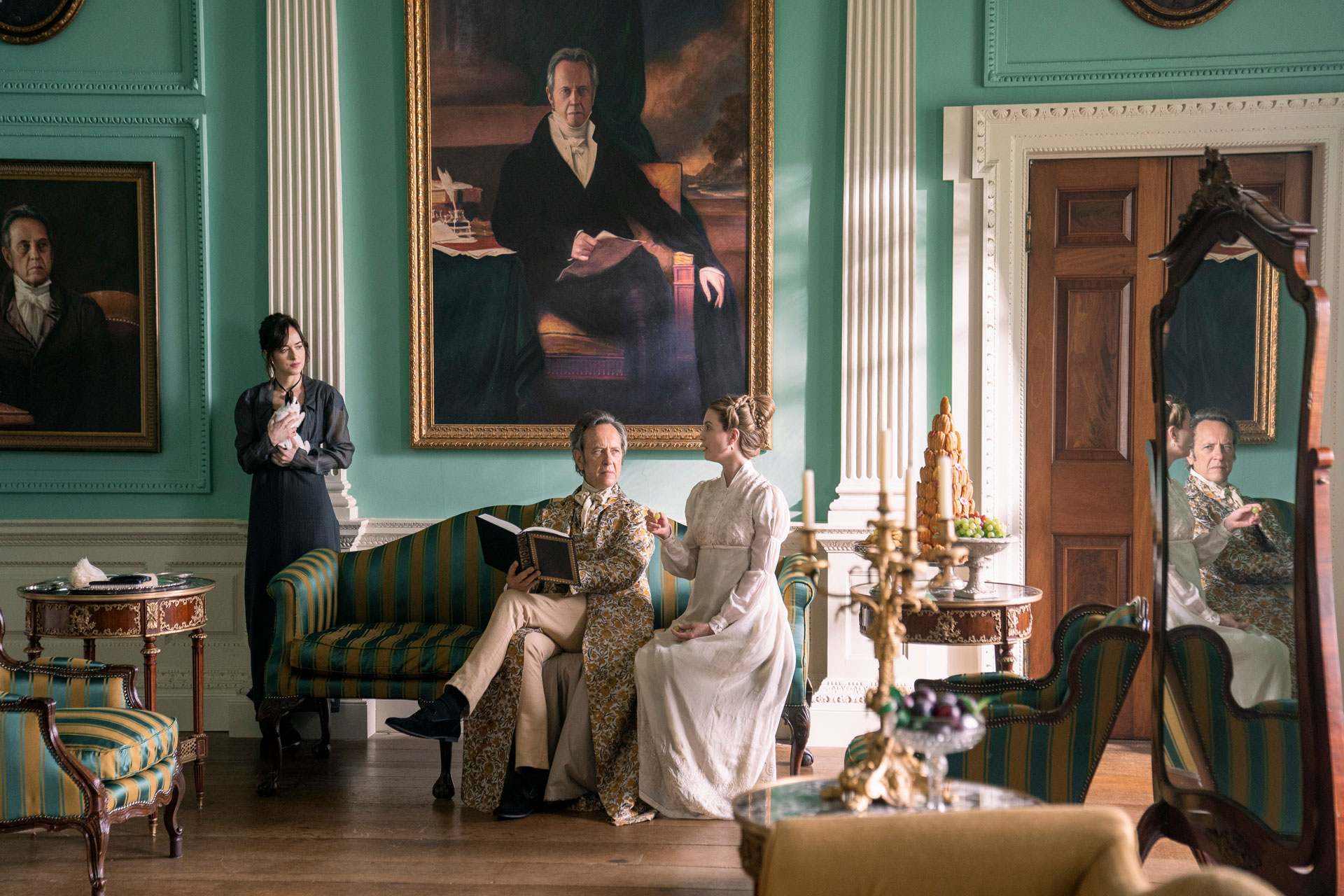 Jane Austen's Interiors: The Ultimate Guide
---
From Emma, to Persuasion, here's the down low
Curious how fictitious interiors of Jane Austen's novels have been adapted to film? Here we'll give you the low down one some of the homes set in the Austen novels. Here's the insider look at Jane Austen's interiors. 
Jane Austen's Interiors: Filming Locations
Persuasion
Fictional Location: Kellynch Hall, Bath
In the book, Persuasion, fictional Kellynch Hall is the grand ancestral home of the Elliot family, which they have to give up for financial reasons. Jane Austen infuses this fictional home with plenty of symbolism.
Kellynch Hall belongs to the highest-ranked family in the area, and you'd equate it to 'The White House' for it's neighbourhood at the time. Where the family of the house are expected to set a moral example, and are supposed to care for the surroundings welfare.
The fact that the Elliots are forced to move out of Kellynch Hall, and the Croft family (of a lower status) move in, signifies a wider shift in the social strata of society rumbling on at the time.
Filming Location: Trafalgar Park, North Wiltshire
Most of Persuasion was filmed in Bath. Fitting, considering Jane Austen herself lived in Bath between 1800 and 1806. The setting for Kellynch Hall is Trafalgar Park in North Wiltshire. The 18th Century estate has been used in previous period dramas like Sense and Sensibility.
The house itself, was built in 1733 by John James of Greenwich for a slick City man that went by the name: Peter Vandeput. Nicholas Revett, who was a founding member of Britain's Greek Revivalist movement, was commissioned at the time to design the portico, interiors for the north of the house. And the zeitgeisty Italian painter of the day, Giovanni Batttista Cipriani to paint music scenes for his room.
Emma
Fictional Location: Donwell Abbey, Hartfield
Donwell Abbey, in Jane Austen's Emma, is the home of Mr Knightley, that's due to be inherited by Mr Knightley's nephew unless Mr Knightley marries. Scholarly circles suggest that Donwell Abbey offers an insight into the pschye of Emma, as she moves from Donwell Abbey, that's clean, neat, systemised and ordered home, to Box Hill, that's a site of contested ownership, with dubious reputation and transgressive acts.
Filming Location: Firle Place, Sussex
When Autumn De Wilde took on Emma, it's clear she didn't want to produce a film that was a fastidious mausoleum of historical accuracy. She explained that she saw Emma playing other characters as dolls, so ergo: the location of the film, became a bright looking Georgian dolls house.
Production Designer, Kave Quinn splashed colour from top to bottom at Firle Place, in the form of minty pastels, pinks, patterned wallpaper and drapery. Some viewers may find it surprising, but Quinn told Architectural Digest, that in fact 'people often look back at the period and think things were very muted and faded, but that's just because the costumes from that period are faded now in contemporary times'. And that actually, he told AD: 'If you look at the ceramics, for example, that survived from the Georgian period, they have very heightened, punchy colors. That was something that Autumn was very keen to show.'