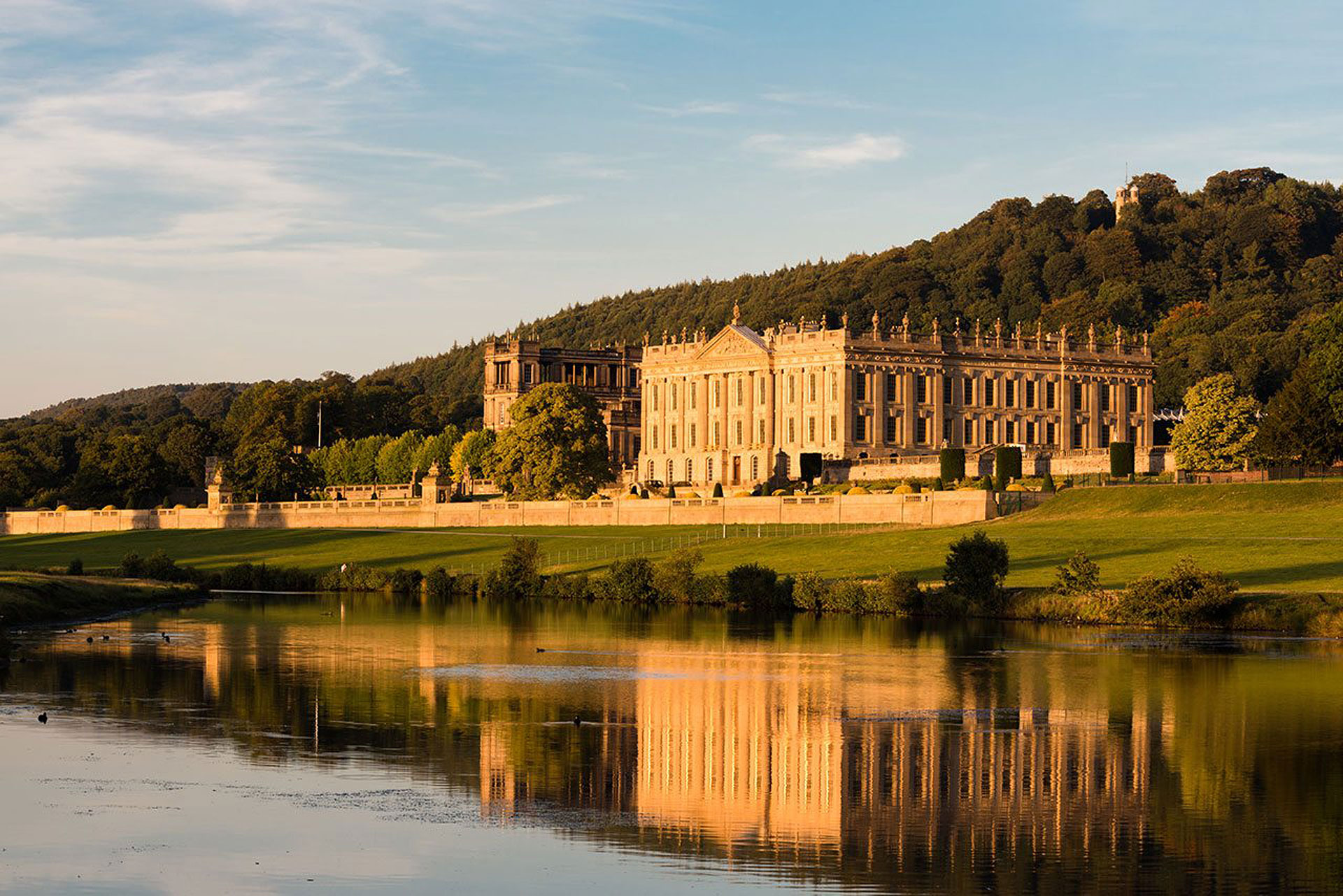 The Best Trips for Jane Austen Lovers in the UK
See some of the prettiest places in the UK and celebrate the author's life with a Jane Austen-themed trip
Almost everyone in the UK has read a Jane Austen novel (even if it was part of the syllabus), watched a film adaption, or heard of her famous characters. With over 200 years since the author's death, why not take a trip around the UK on a Jane Austen-themed itinerary? Are you more Pride and Prejudice or Sense and Sensibility? Mansfield Park or Northanger Abbey? Or perhaps Persuasion? Make a pilgrimage to the literary icons' places of interest and filming locations with the help of our guide.
Read the C&TH Responsible Tourism Guide
The Best Jane Austen Trips in the UK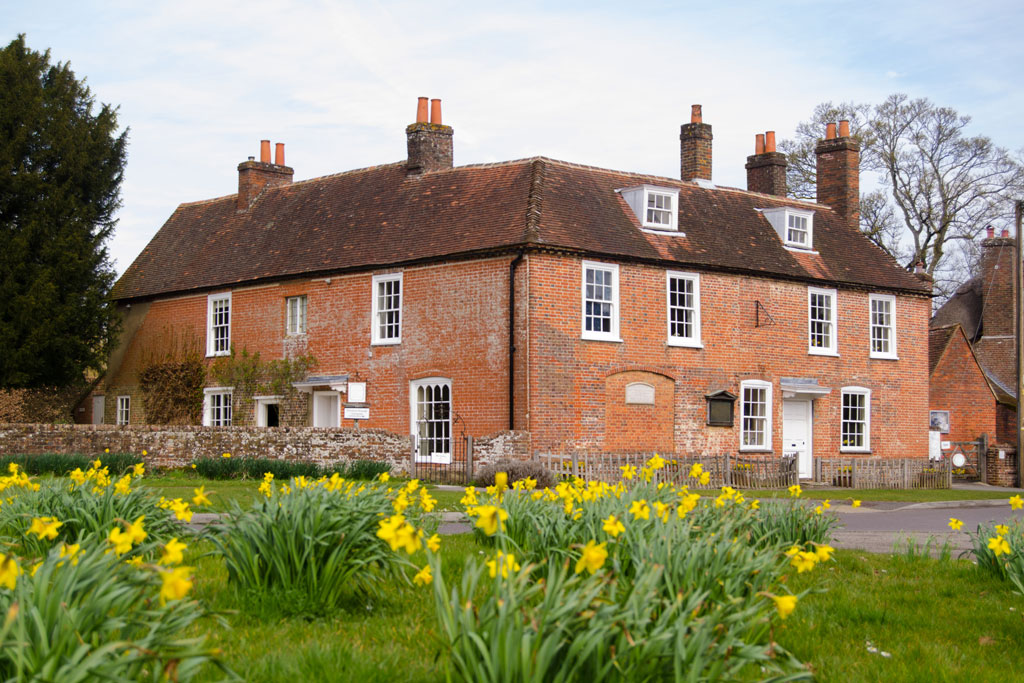 Jane Austen's House, Hampshire
As Jane's birthplace, final resting place and the county in which she spent her most prolific writing years – including the penning of her first novel, Sense and Sensibility – Hampshire is a major focal point for Jane Austen fans. Start your trip at the Jane Austen's House Museum and Chawton House Library, where special events in the past have included Regency-style music, dining, drama, talks, workshops and guided walks and tours, as well as Victorian cricket and a Regency Ball where you could find your own Mr. Darcy.
Stay: Oakley Hall Hotel is a luxury 50-bedroom hotel which Jane visited frequently in its past life as Oakley Hall. Or, enjoy an escape at Tylney Hall, a country house hotel which offers special packages including breakfast, afternoon tea and entry to the Jane Austen House museum.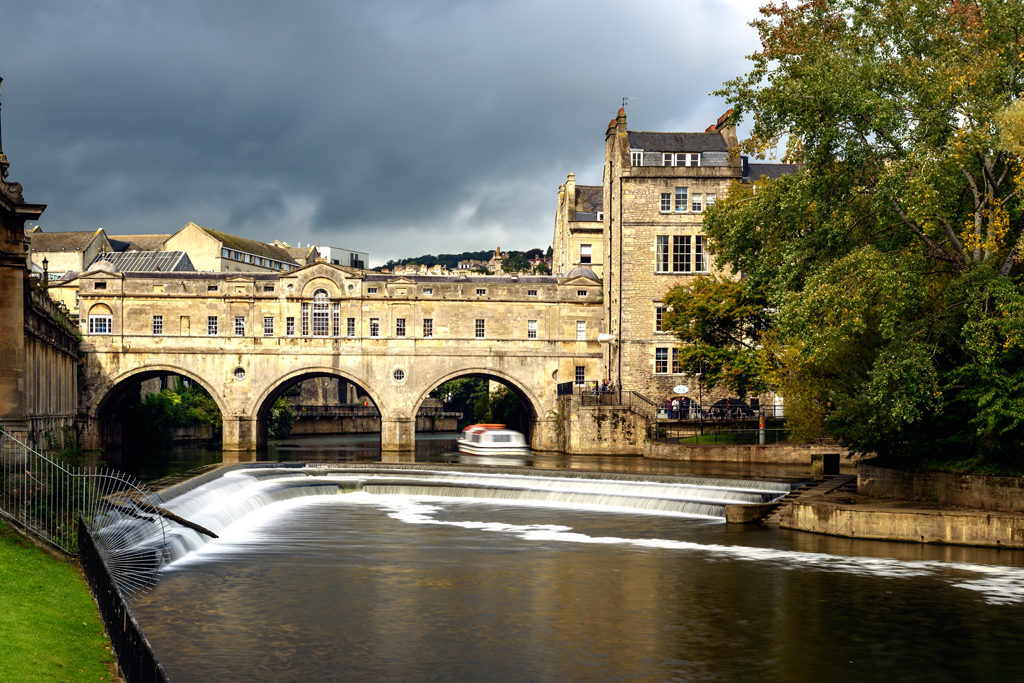 Jane Austen Centre, Bath
The south-west city of Bath is a historic place to get to know Jane Austen – she lived there between 1801 and 1806 – and her novels. The city's perfectly preserved Georgian architecture remains unchanged from the streets depicted in Northanger Abbey and Persuasion.
Step back in time with a free downloadable audio walking tour of the city 'In the footsteps of Jane Austen', that includes extracts from her novels and letters, which brilliantly describe Bath as it would have been in its Georgian heyday. Stop by the Jane Austen Centre, located in a Georgian townhouse just a few doors down from where she once lived and home to an exhibition of costumes, manuscripts, and film clips to bring the author's world to life and explore the city's influence on her work.
Stay: In the heart of the city, there's The Bird, where you'll find 31 upscale, nicely whacky bedrooms, from Tiny Doubles to Deluxe rooms with views of Bath Abbey.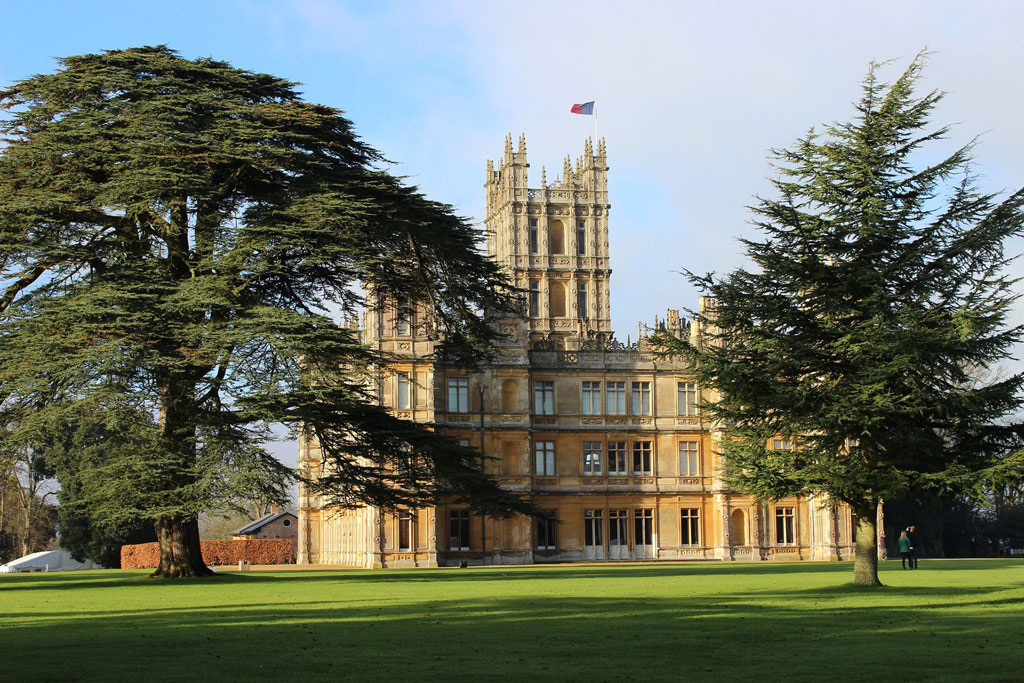 Highclere Castle
More commonly recognisable now as Downton Abbey, Highclere Castle actually has connections with Jane Austen too, who visited the Lord Carnarvon-owned grounds and wrote of her time in a letter to Cassandra Austen in 1800. highclerecastle.co.uk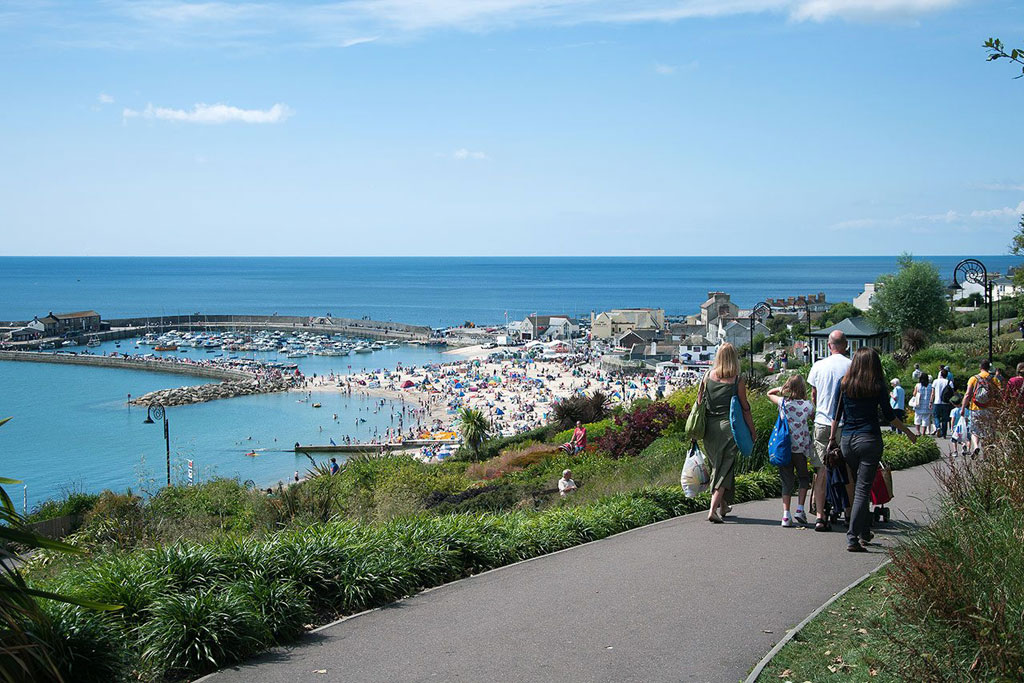 Lyme Regis
Austen is known to have visited and loved Lyme Regis from her letters to her sister Cassandra where she described walking on the Cobb. Her last novel Persuasion was set in the Dorset seaside town. Literary Lyme offers a wealth of guided walking tours of Lyme Regis and the Jurassic Coast to help you follow in the footsteps of the literary icon – 90-minute tours cost from £10 per person.
Stay: A mere half hour's drive from Lyme Regis, THE PIG at Combe is a romantic, Grade I-listed Elizabethan mansion surrounded by the lush greenery of the Otter Valley, making it just the right place to stay on a Jane Austen-themed trip. thepighotel.com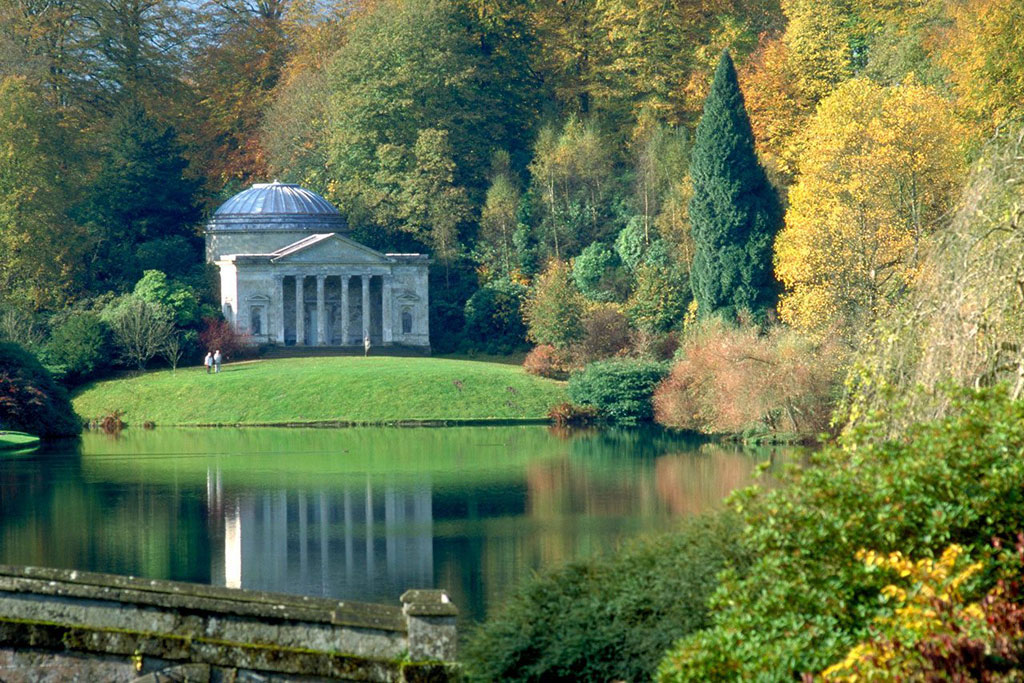 Stourhead: The Pride & Prejudice Film Tour
The Keira Knightley film production of Pride and Prejudice features the 18th-century landscaped garden, Stourhead. The Temple of Apollo (above), set above the tranquil lake, was used as the location for Mr. Darcy's first and futile proposal to Lizzie. The classical temples and stunning views are all courtesy of Henry 'the Magnificent' – one of a small group of early 18th Century 'gentleman gardeners' who created the gardens at Stourhead with his architect Henry Flitcroft. Re-enact the scenes, or simply enjoy a lovely walk around the gardens.
Stay: Spend the night at the nearby Spread Eagle Inn.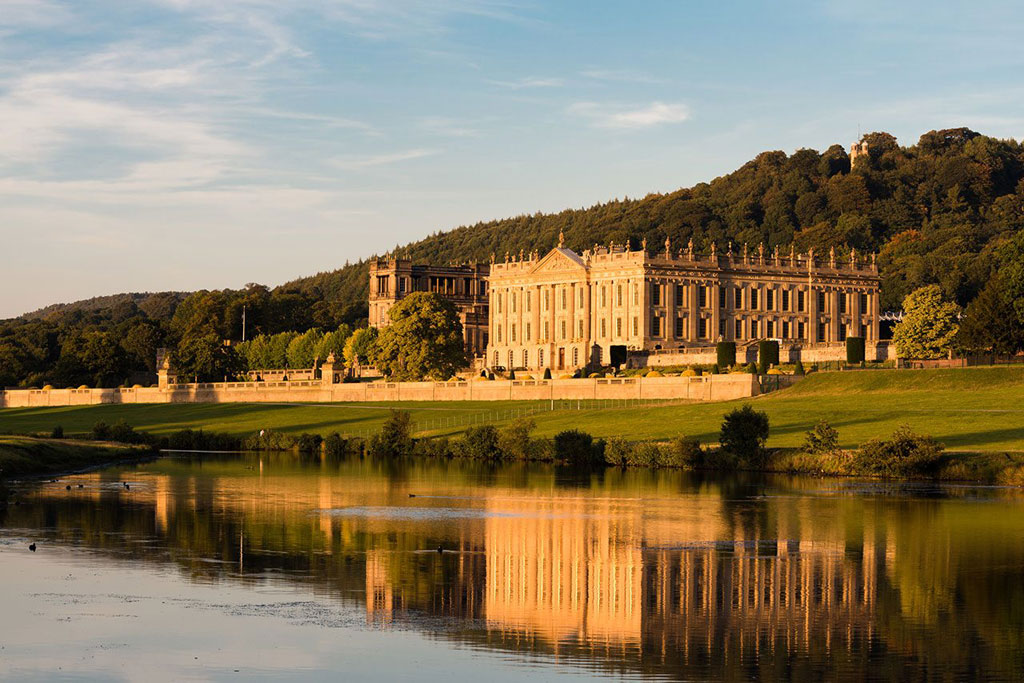 Chatsworth
In the words of Lizzie Bennet's wise Aunt Gardiner, 'there's no finer county in England than Derbyshire', so it's fitting that the region has featured widely in Jane Austen film adaptations. Chatsworth House was used as the location for Pemberley, the residence of Mr Darcy in the 2005 adaptation of Pride and Prejudice, starring Keira Knightley, and the beloved 1995 television series, starring Jennifer Ehle and Colin Firth. It is believed that Jane Austen based Pemberley on Chatsworth House, as she wrote her novel while in nearby Bakewell (of cherry and almond tarts fame).
Stay: It's worth making a trip up to Derbyshire to see the house and their gorgeous gardens, so why not stay at one of our nearby Great British & Irish Hotels?
Featured image: Chatsworth House.