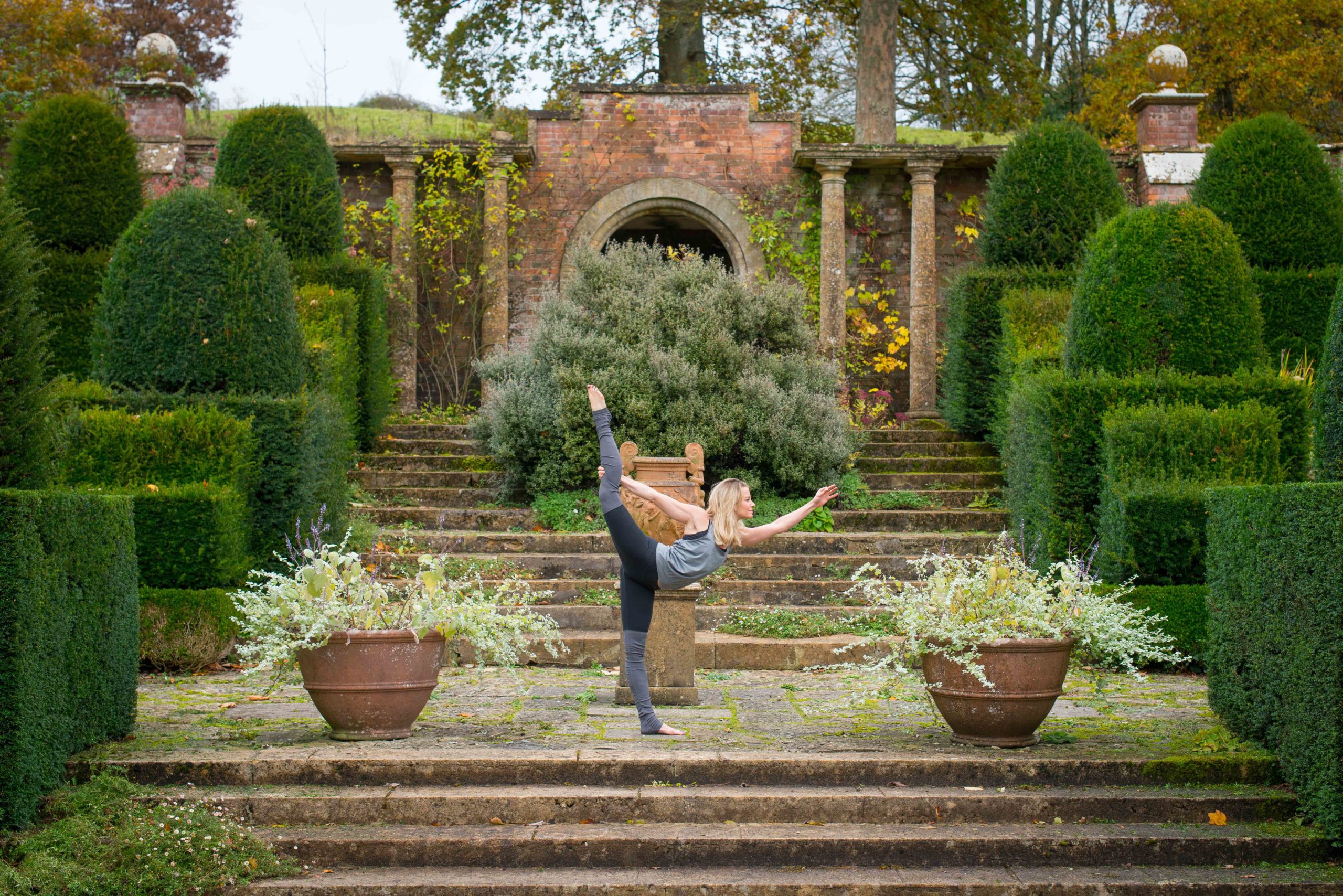 At Home With… Julie Montagu, Viscountess Hinchingbrooke
---
Meet the American yoga instructor, writer, blogger and TV presenter at Mapperton House, Dorset
Julie Montagu, Viscountess Hichingbrooke takes us behind the scenes at the enchanting Grade I listed Jacobean estate of Mapperton, where she lives with her husband, Luke Montagu
Sign Up to The C&TH Interiors Newsletter
At Home With Julie Montagu
What's the story behind your home?
Mapperton is referenced as early as the Domesday Book, which is a manuscript record of the 'great survey' of much of England and parts of Wales completed in 1086 by order of King William the Conqueror. Mapperton House was built and added to in the 16th, 17th and 18th centuries.
What was your inspiration for the interior design?
As Mapperton House is Grade I listed, meaning it's a building of exceptional interest, we have to keep as close to the historical origins of the house as possible. Therefore, only minor changes can be made. However, for the changes and renovations that have been made (which include adding more bathrooms and re-decorating the bedrooms and kitchen) we used Malcolm Wynyard, a highly acclaimed interior designer who only goes by word of mouth.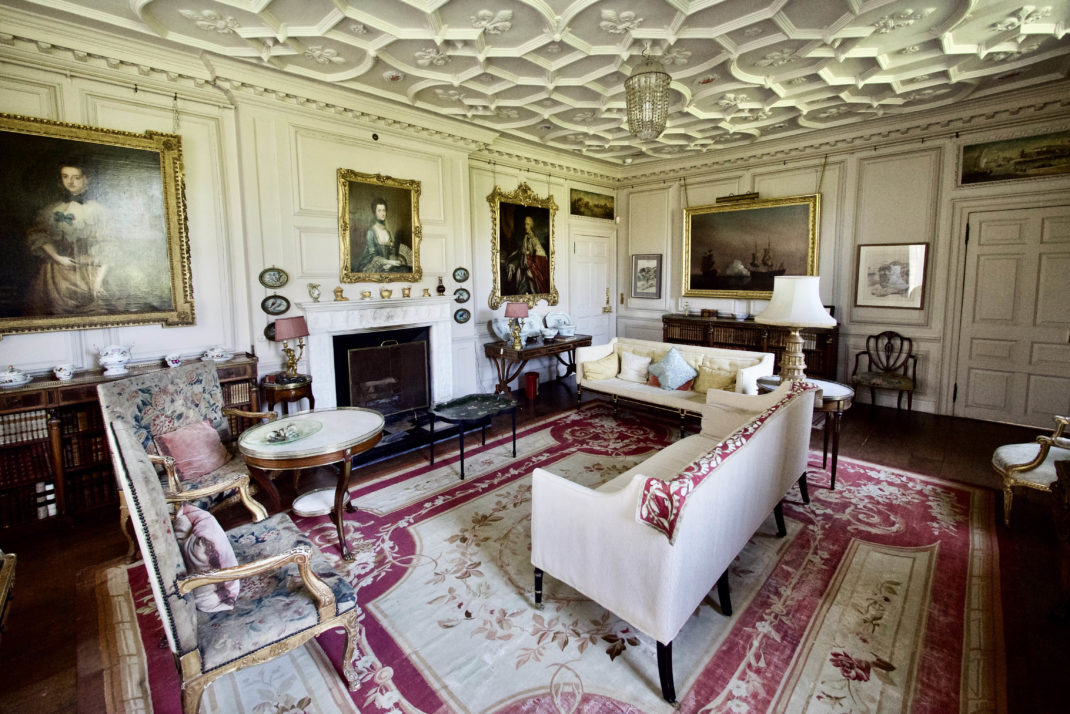 Do you have any interior brands that you love and always go back to?
The majority of furniture and even the cutlery and silver is historic and are hundreds of years old. The sixth Countess of Sandwich, Louisa, loved French furniture so we have quite a bit of Louis XVth furniture in the house, all thanks to her.
What's your favourite room in your house and why?
The kitchen of course! It's the warmest room in the house because of the wonderful Aga that is kept burning day and night. It's cosy and warm and I pretty much live in our Tudor kitchen – which dates back to the 16th century.
The 50 Best Interior Designers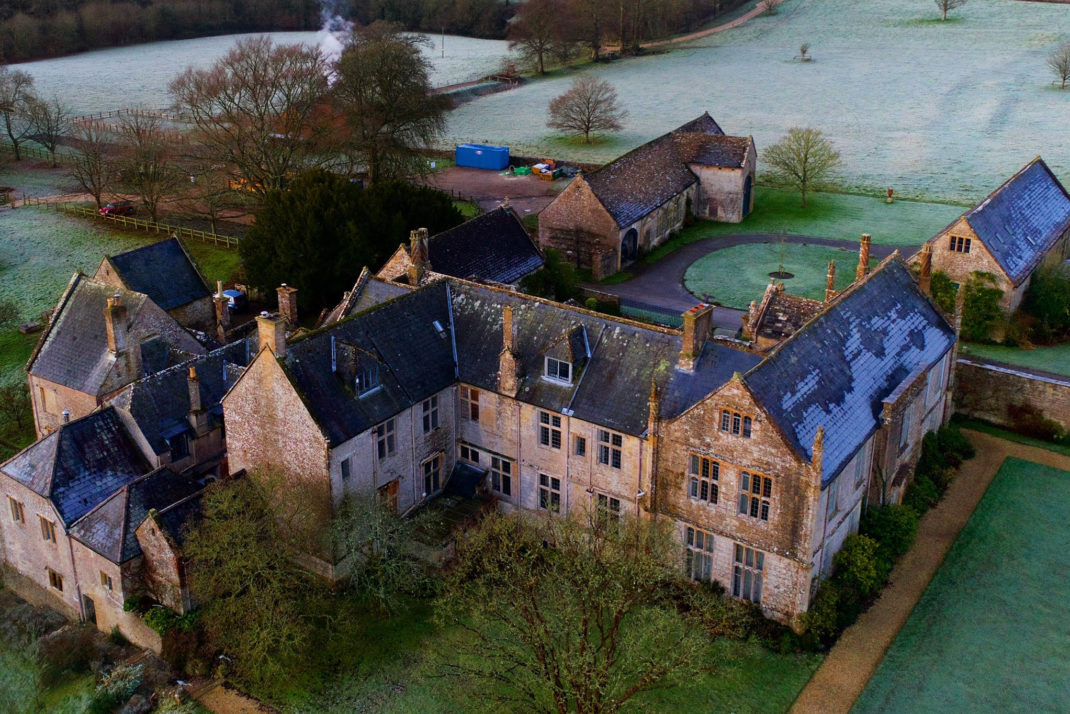 Does your house in any way reflect your business?
Well, yes! We just launched Mapperton Live: Backstage at Britain's Finest Manor House which brings our home to you, full of the fascinating stories, extraordinary people and endless repairs. We created Mapperton Live to share an eccentric mix of behind the scenes tours, family history, restoration projects, exotic wildlife, award-winning gardens, delicious food, nature safaris, and yoga and relaxation for a 'journey of a lifetime'. It's a true team effort to preserve this magnificent piece of English heritage.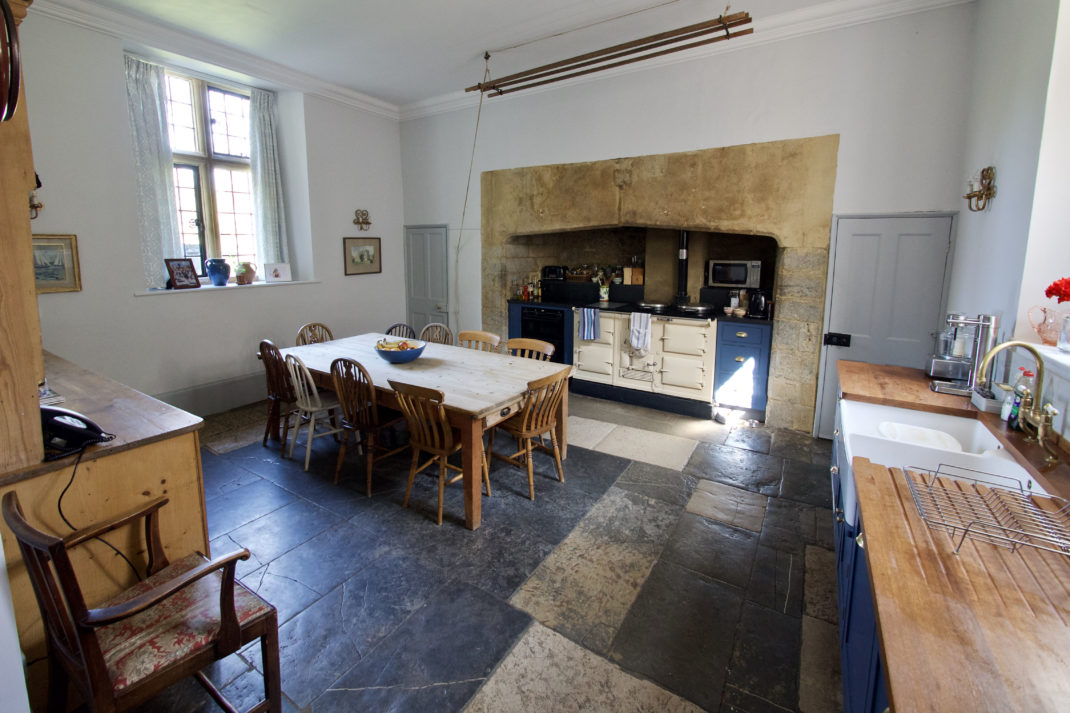 What's your best view?
From my bedroom, I can see our 15 acres of award-winning Italianate gardens so even on a grey English day, the view is still beautiful! The gardens recently won the prestigious Historic Houses Garden of the Year 2020 award, and we intend to feature them extensively for the new Mapperton Live streaming platform.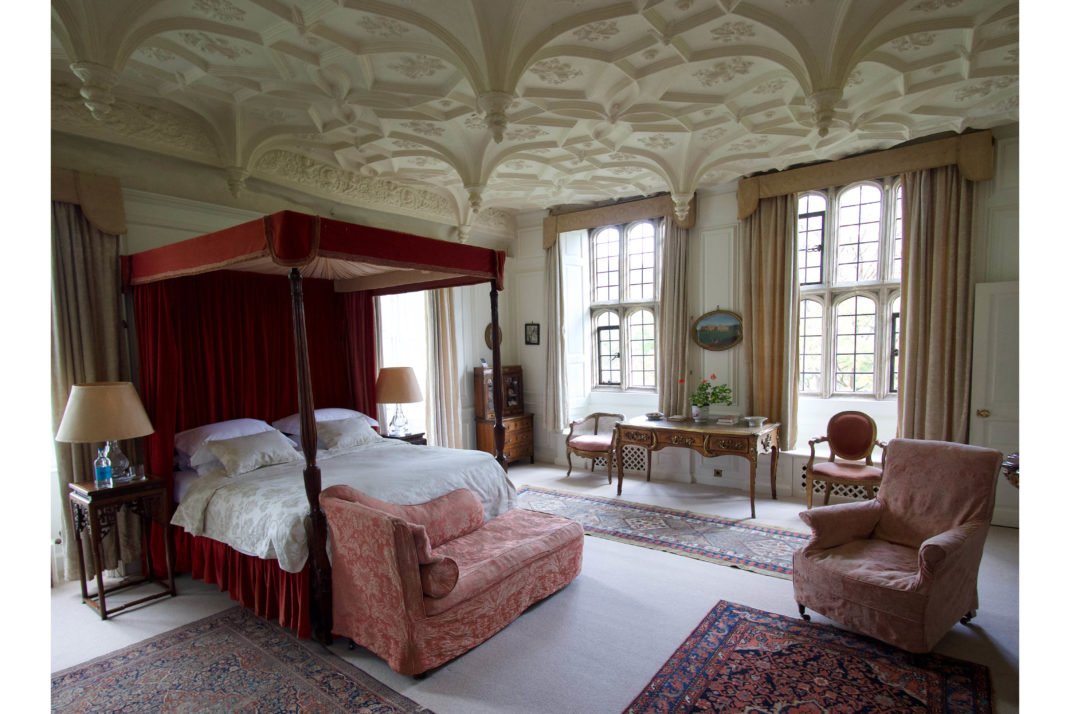 What's your signature dish – can you share the recipe with us?
I love to cook but probably my most famous recipe is my lemon and rosemary risotto, made using fresh rosemary from the kitchen garden.
Share your top five books with us if you were to start a book club – and why:
Lockdown has given us all a lot more time to read – so I feel I have too many! Instead I'll go with one which I'd recommend to anyone: The Blue Zones: Lessons for Living Longer from the People who have Lived the Longest.
Share your must-see TV and movie list
An American Aristocrat's Guide to Great Estates, which is on Amazon Prime now. It's an incredible backstage pass to some of Britain's greatest estates, with me at the helm.
What's the first thing you do when you get up in the morning?
The very first thing I do is walk down to the gardens, where there is an Olympic-sized natural pool which is always freezing cold and filled with friendly toads. I do a two to three minute cold water immersion almost every day (even before my coffee!) which wakes me up and energises me for the rest of the day.

And how do you love to spend your evenings?
The fireplace in the hall dates back to 1604 and in fact the date is inscribed on the mantle. It has an enormous fire, and it's a wonderful place to sip a cup of tea in front of after dinner.
If you were to throw a party at home, what are the key ingredients to make it go with a swing?
The key ingredients would be my parents who live in America. Due to lockdowns, I haven't seen them in two years.
What gadget could you not live without in your home?
A bottle opener, the only alcoholic drink I consume is good ol' beer.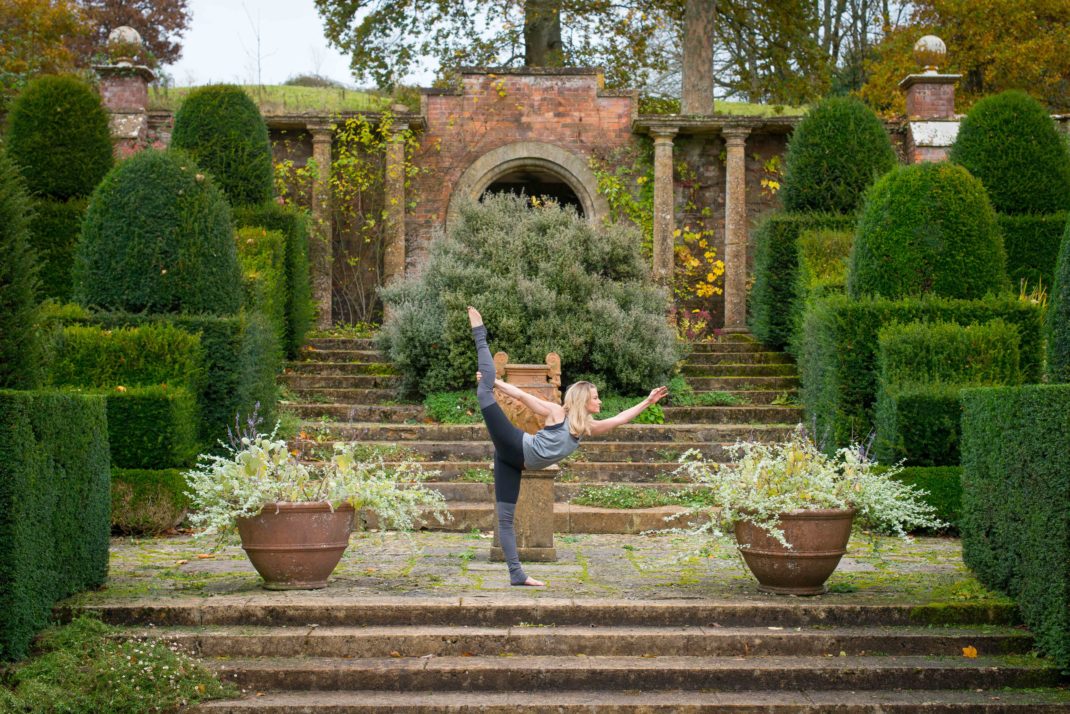 Has lockdown made you reassess your work and home life balance?
We've all had to work from home and slow down and I think these two things will continue as we move out of lockdown which I'm frankly thrilled about. There are definitely a couple of silver linings which have come out of these past 12 months.
What makes a house a home?
Warmth, whether that's an Aga, a fire or a hug. Warmth.
For more information about Mapperton Live, please visit mapperton.com/live. Follow Julie on Instagram @juliemontagu
READ MORE
At Home With Petra Palumbo / At Home With Katharine Pooley / At Home With Chrissie Rucker