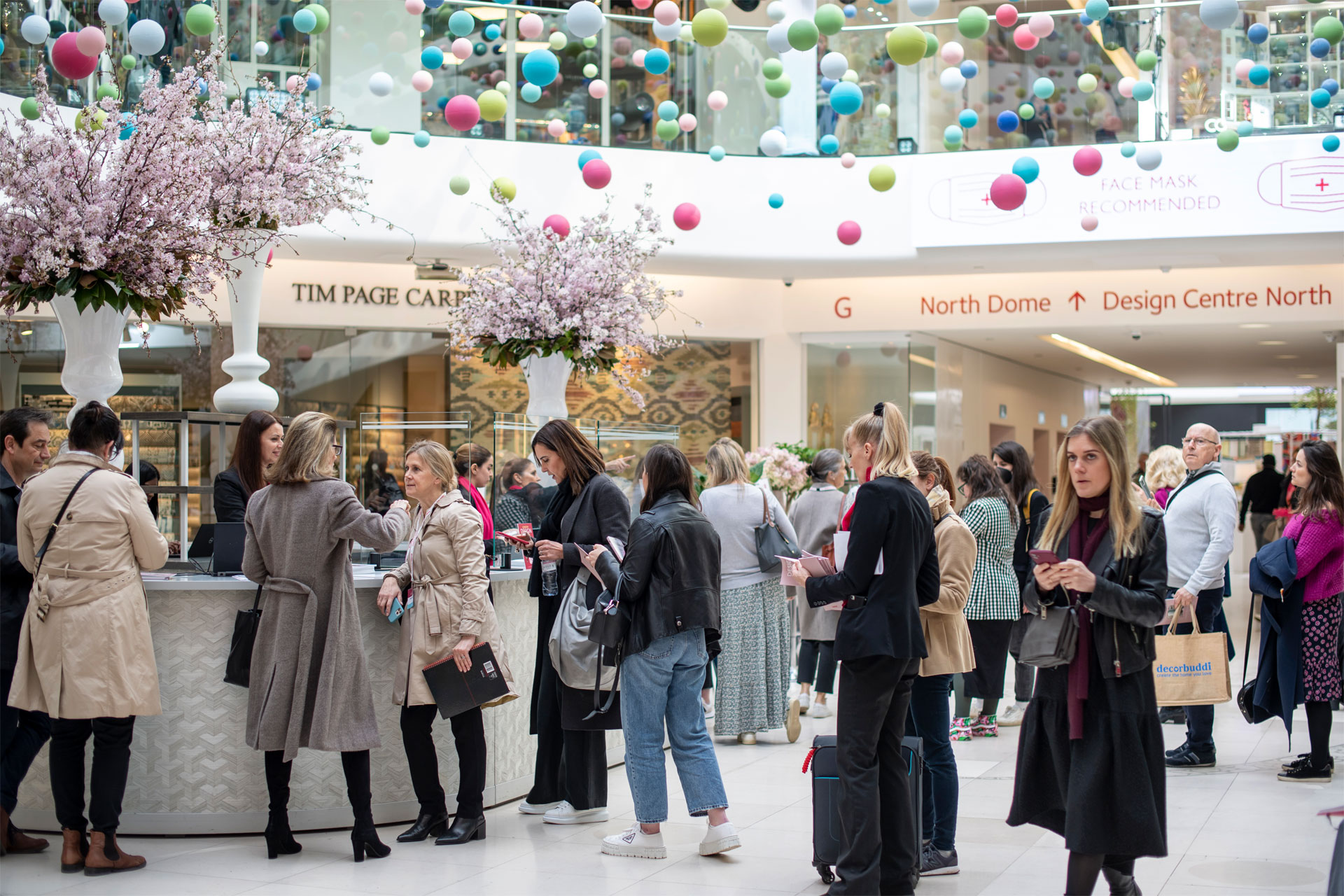 What Is London Design Week?
---
Dazzling interiors inspiration all in one place
Lacking in interiors inspiration, or have a project you want to get off the ground but don't know where to start? London Design Week (LDW) is your answer, celebrating everything the capital has to offer in terms of design innovation, all housed in Design Centre, Chelsea Harbour. For one week, join 600 brands as they showcase their newest collections.

What Is London Design Week?
London Design Week is a week in which 600 brands come together under one roof to showcase their latest and greatest in collections. From plush bespoke rugs to hand-painted wallpapers, it's essentially the design world's answer to fashion week. Taking over the entire Design Centre Chelsea Harbour, there are shops, showrooms, stalls and art installations to gawk at. Expect to also catch 'House Guests', pop-up booths from independent and smaller brands, in the Design Centre's East Dome. In addition to this, a series of talks run across the week.
Where Is London Design Week?
London Design Week takes place each year at the Design Centre Chelsea Harbour.
When Is London Design Week?
13-17 March, but this is an annual event.
What Can I Do At London Design Week?
Drink it all in
Central to LDW are intriguing installations to capture your imagination – from huge hanging pendants to carefully curated showrooms (which you can see, feel and touch), there's a lot of visual inspiration. If you're intimidated by the sheer volume, not to worry: there are twice daily 'Design Discovery Tours'. Allow your guide to provide an insider's view into the most talked-about designs from the week. Once you've drunk in a visual feast, make sure to also enjoy an actual feast. Throughout the week, the Social Pantry is taking over the centre's restaurant to create a unique dining experience for hungry design enthusiasts.
Listen & Learn

 
LDW provides an exceptional opportunity to connect with the British design community – and there are over 100 events facilitating those meetings and discoveries. Design workshops are a chance to get properly stuck in. Our picks? On Mon 13 March, the owners of Paolo Moschino owners will present a masterclass on curating your home for harmony, alongside Studio Peake founder Sarah. For those looking to enter the business of design, industry talks focus on growing your business. On the Friday, three interior designers give advice on the first few steps into establishing an exciting career. And don't miss out on the panels chaired by C&TH's own interiors editor and House Guest podcaster, Carole Annett, who will be talking about how nature can spark creativity in the home on 17 March. We recommend dipping in and experiencing as much as you can. 
13-17 March, dcch.co.uk; book with the code 'CTH' at checkout for discounted tickets.