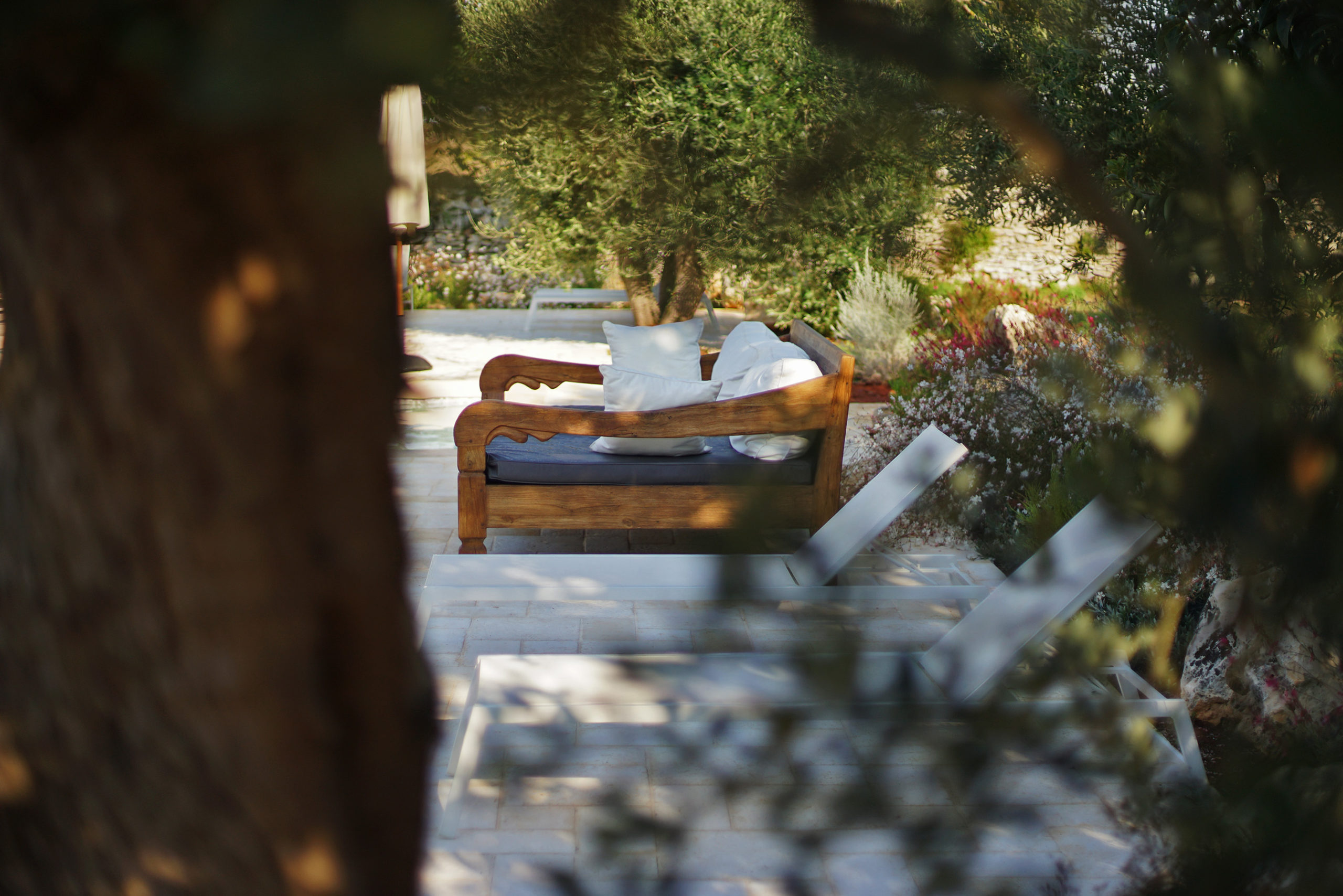 At Home With Abbie and Christine Fitzpatrick
---
Inside a restored Puglian villa, suffused with rustic luxury charm
Dreaming of azure-speckled pools and slow sunsets accompanied by aperitivos? The Puglian former ruins of Masseria Gemmabella revived by mother-daughter team, Abbie and Christine Fitzpatrick, has it all. 
At Home With Abbie & Christine Fitzpatrick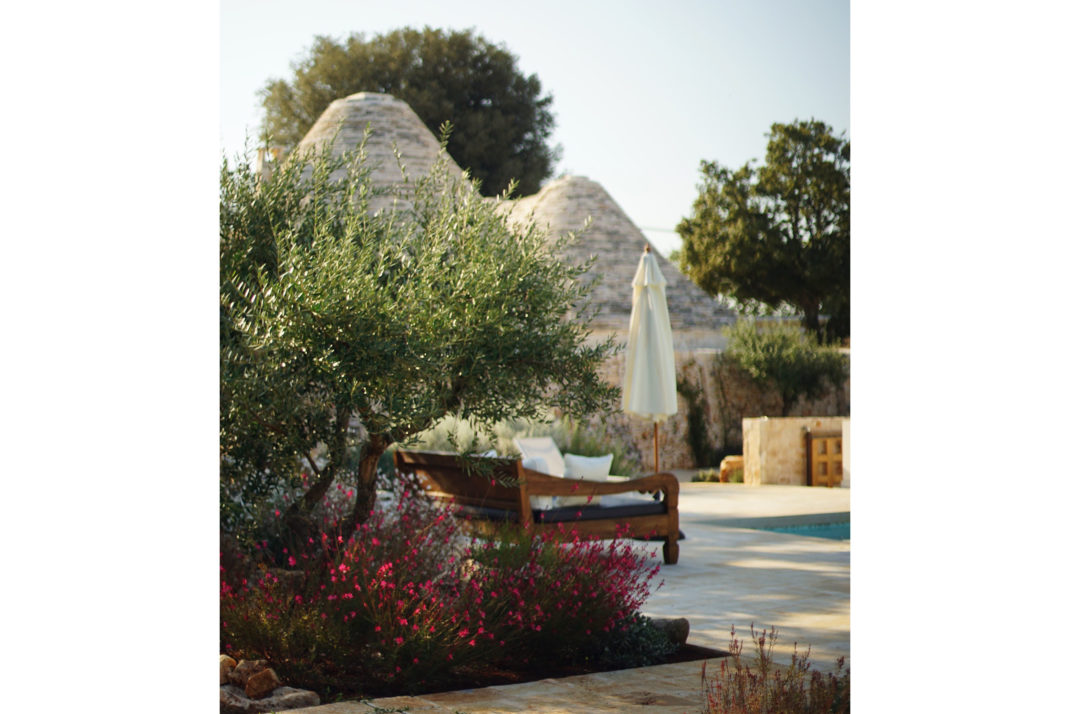 What's the story behind your home?
Abbie: We've always admired the fallen-down farmhouses that we would see on long drives on summer holidays. Eventually, we decided to take the plunge and renovate one. When my sister got married in Puglia we fell in love with the area, the people and the architecture. Shortly afterwards, my grandmother passed away and we put the inheritance towards a tumbledown farmhouse. We stumbled across Masseria Gemmabella by chance and the rest is history.
What was your inspiration for the design?
Abbie: We have both always loved design and renovating properties. I had also recently launched my design business Abbie Fitzpatrick Designs (AFD) so we wanted to take ownership of the interior redesign. We knew it was going to be a long project and wanted to feel closely connected to every decision. We were both passionate about retaining the personality of the space, which is incredibly peaceful. The architecture didn't need anything other than gently putting back in place using traditional techniques where possible. Some unobtrusive modern comforts have been added that celebrate the beautiful original features: vaulted ceilings, mangers lining the walls, and the spire-like cones of the trulli.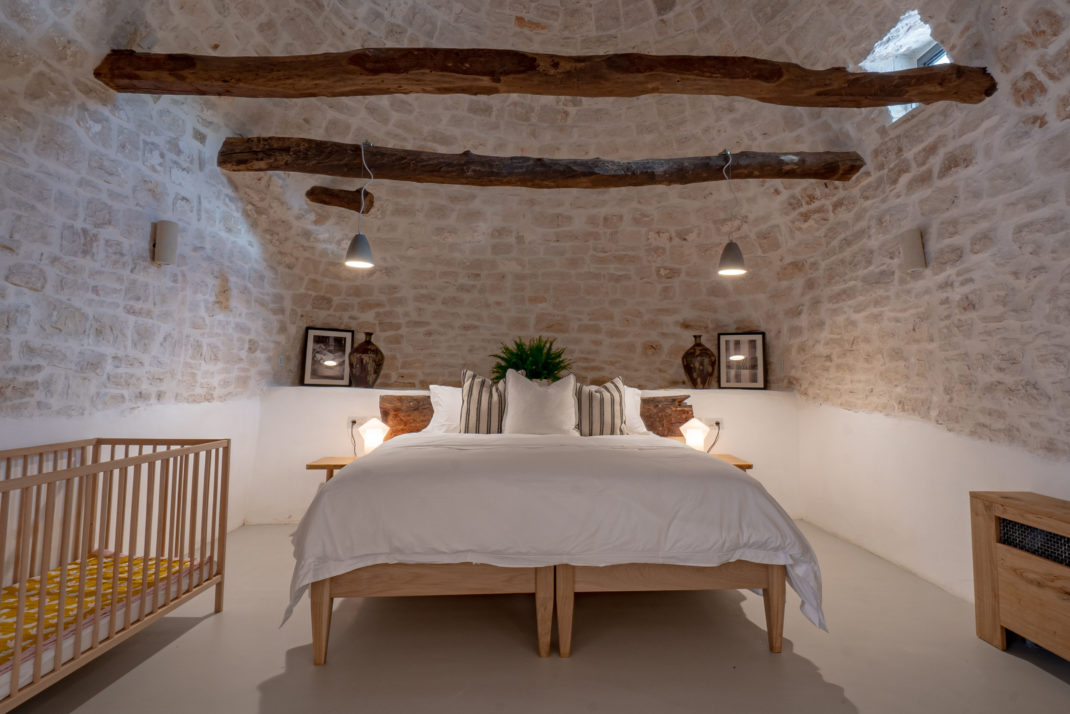 Do you have any interior brands that you love and always go back to?
Abbie: For vintage finds, 1st Dibs, for bespoke joinery, Stride & Co and Made By Bill, for bespoke metalwork, Made By The Forge, for fabric, Kirkby Design, and for glassware always Zara Home. For lighting, we love Pooky and Vaughan.
What's your favourite room in your house and why?
Abbie: Is it a cop out to say the outside? We love moving from the kitchen to lounging by the pool or in the collection of courtyards. Some spaces chase the sun, some escape it, but they are all designed around relaxing in the ever-changing landscape, which is alive with wildlife. There's an amazing sense at Masseria of a way of life quietly going on around you, unchanged for decades.
The 50 Best Interior Designers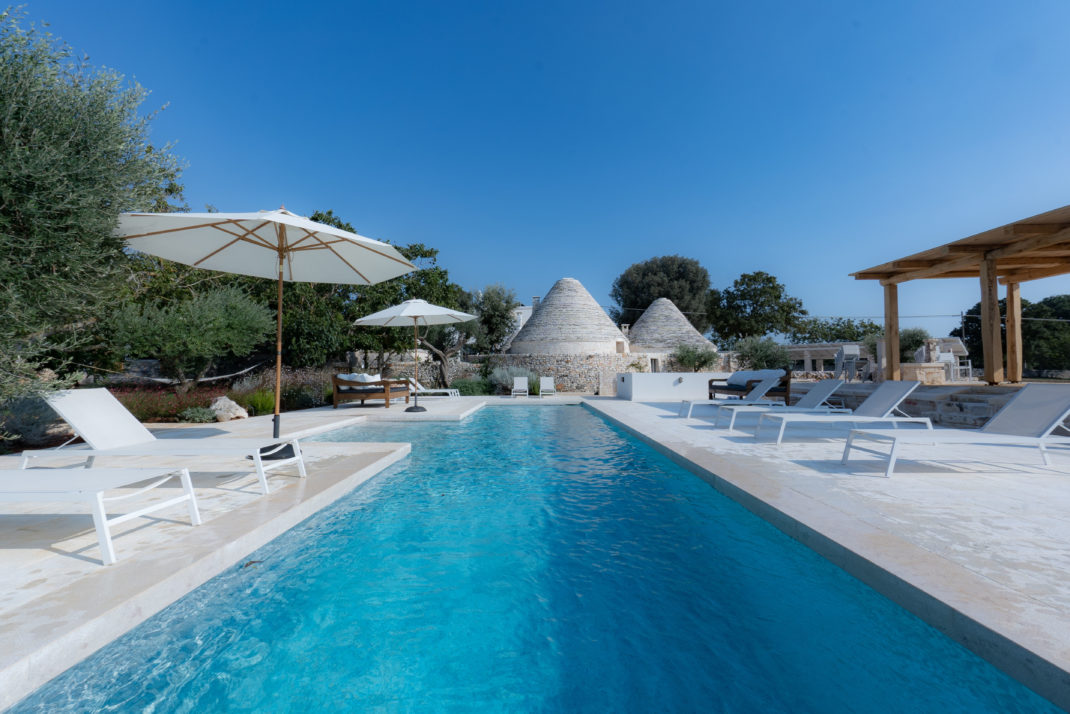 Does your house in any way reflect your business?
Abbie: As a landscape designer, it was exhilarating to take on a large-scale project. The brief differs greatly from the small London gardens I mostly work on in the UK. It was an opportunity to extemporise on what I consider to be the most important things about design – creating a space that nourishes whoever enters it. Working with plants in their natural environment, pushing for large swathes of wild flowers where appropriate and rejuvenating old fruit and nut trees was a great learning curve. The inside reflects the 'light touch' approach we took to the outside. We wanted the spaces to not feel over designed, and for the architecture to speak for itself. I prioritize sensitivity to the beauty that already exists in my approach to design.
What's your best view?
Abbie: It's a tough call – the large double trullo with the huge conical stone ceiling, which has looked the same for hundreds of years, is beautiful. The view from the main bedroom also has staggering views out across the trulli tops, over the pool and onto the rolling fields.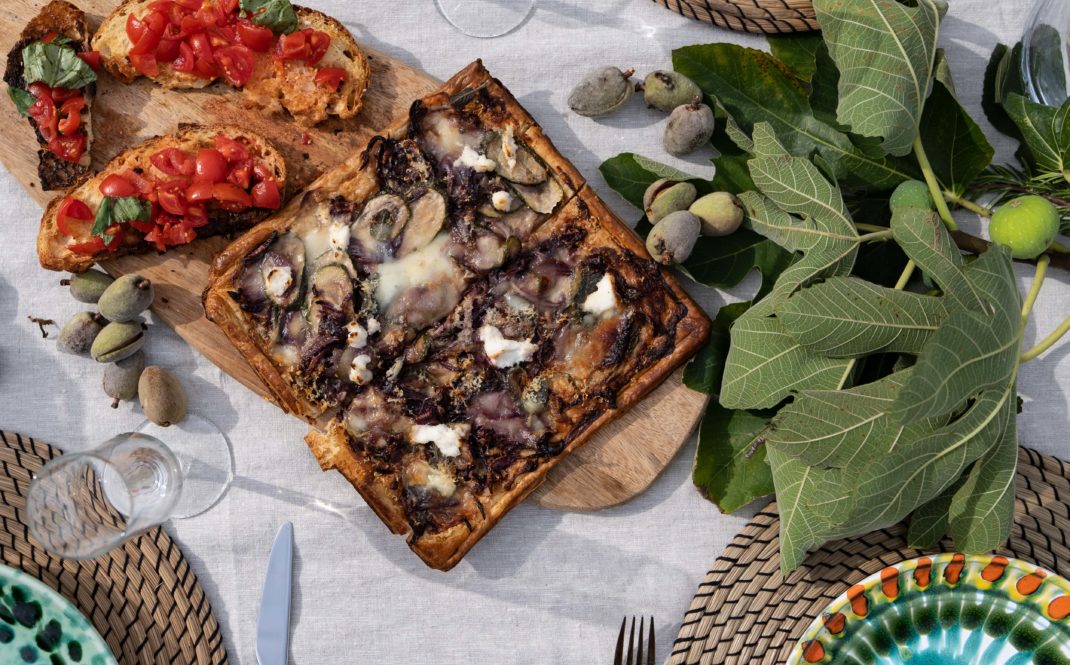 What's your signature dish – can you share the recipe with us?
Abbie: It's less of a dish, more a couple of ingredients thrown together. We're spoilt for choice with the local produce in Puglia, you can get a good tomato haul from the vegetable patch towards the end of the summer and the farmer down the road delivers fresh ricotta in the morning. It would probably be some fresh local ricotta with chopped fresh tomatoes, herbs from the garden and a drizzle of local olive oil.
Share your top five books with us if you were to start a book club – and why:
Due to endlessly working on projects we've both failed to pick up a book for quite a while, but over the past year our favourites have been:
Christine:
The God of Small Things, by Arundhati Roy
The No. 1 Ladies' Detective Agency, by Alexander McCall Smith
Anything by Anne Tyler
Abbie:
Featherhood, by Charlie Gilmour
Ramble Book, by Adam Buxton
The Hidden Life of Trees, by Peter Wohlleben – which I'm currently reading
Sign Up to the Country and Town House Interiors Newsletter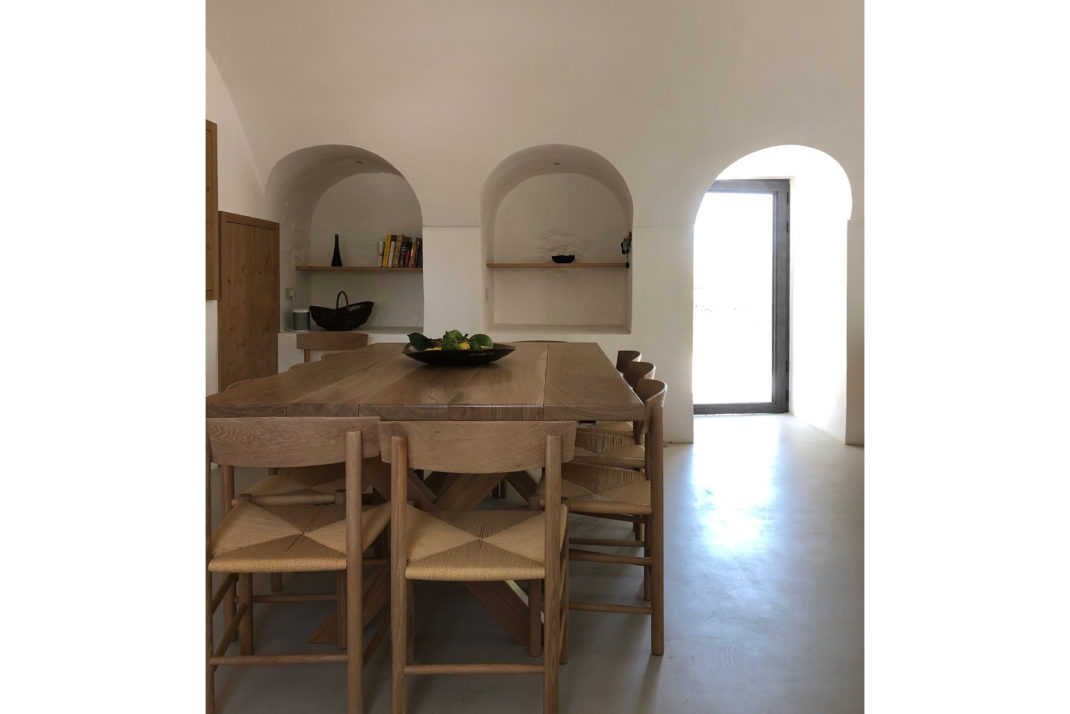 Share your must-see TV and movie list:
Christine: La Vita é Bella, Bridesmaids, and a recent series I loved was Summer of Rockets.
Abbie: Call Me By Your Name, any Goldie Hawn film, and I love crime drama – Trapped and The Bridge are brilliant.
We usually come together over Absolutely Fabulous reruns and anything with Monty Don.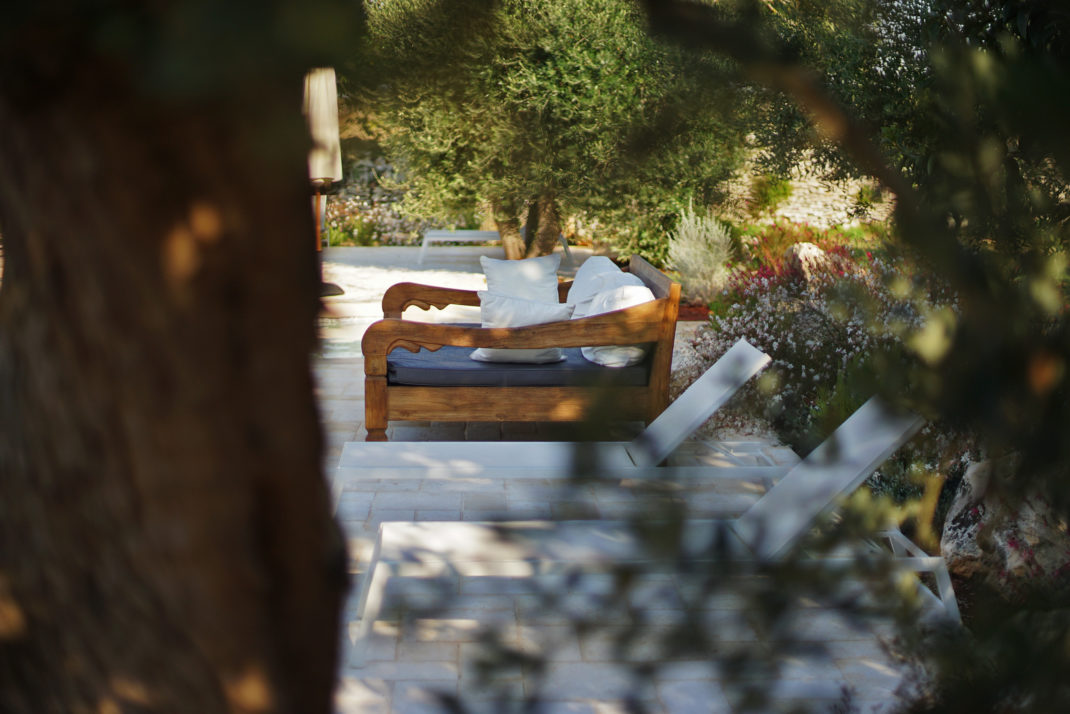 What's the first thing you do when you get up in the morning?
Abbie: Wander around and soak up the silence, a coffee and then a quick dip before anyone gets up. Mum prefers a long lie in with the door open whilst reading in bed. We all have a different pace and as a lot of the rooms are separate, it allows everyone to flow at their own pace with ease.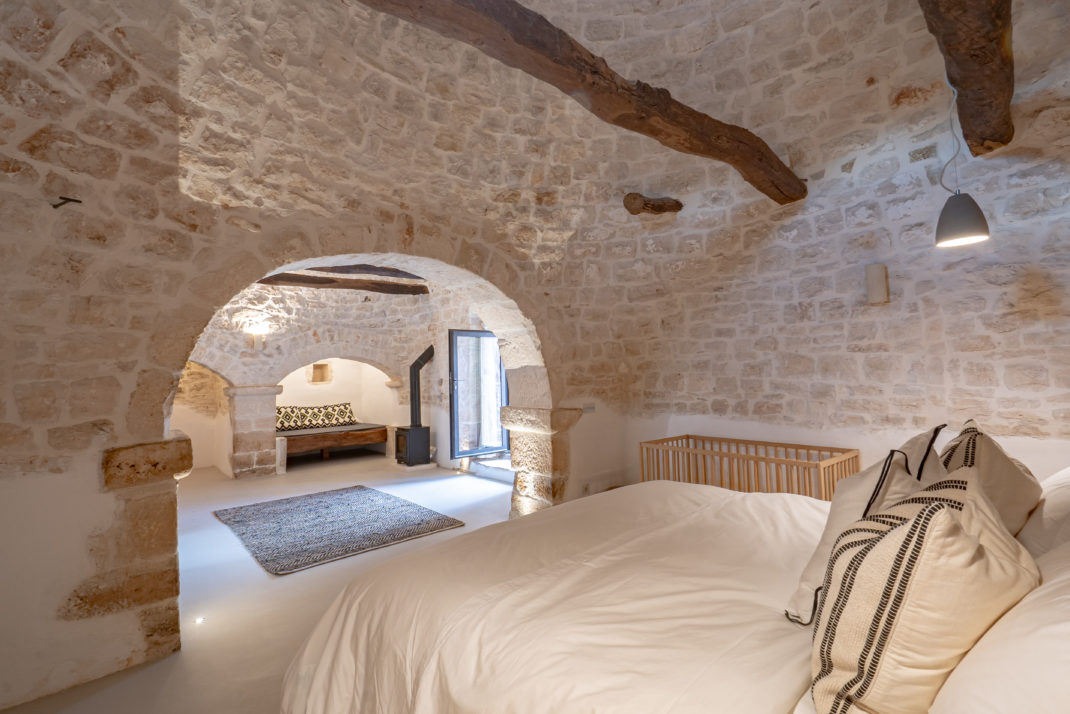 And how do you love to spend your evenings?
Abbie: It's much more of a holiday routine when we're at Masseria. In the UK I would be working late into the night or doing chores around the house but when we're in Italy I try to prioritise the sunsets, which are always spent on the roof terrace with an aperitivo in hand. A long, drawn out meal usually follows.
If you were to throw a party at home, what are the key ingredients to make it go with a swing?
Abbie: Food! We threw a party to say thank you to everyone who worked on the restoration and completion of Masseria Gemmabella over the years. All sorts of different people helped to make and prepare the most delicious dishes in the different courtyards. In our opinion though, it's great company that makes the best parties.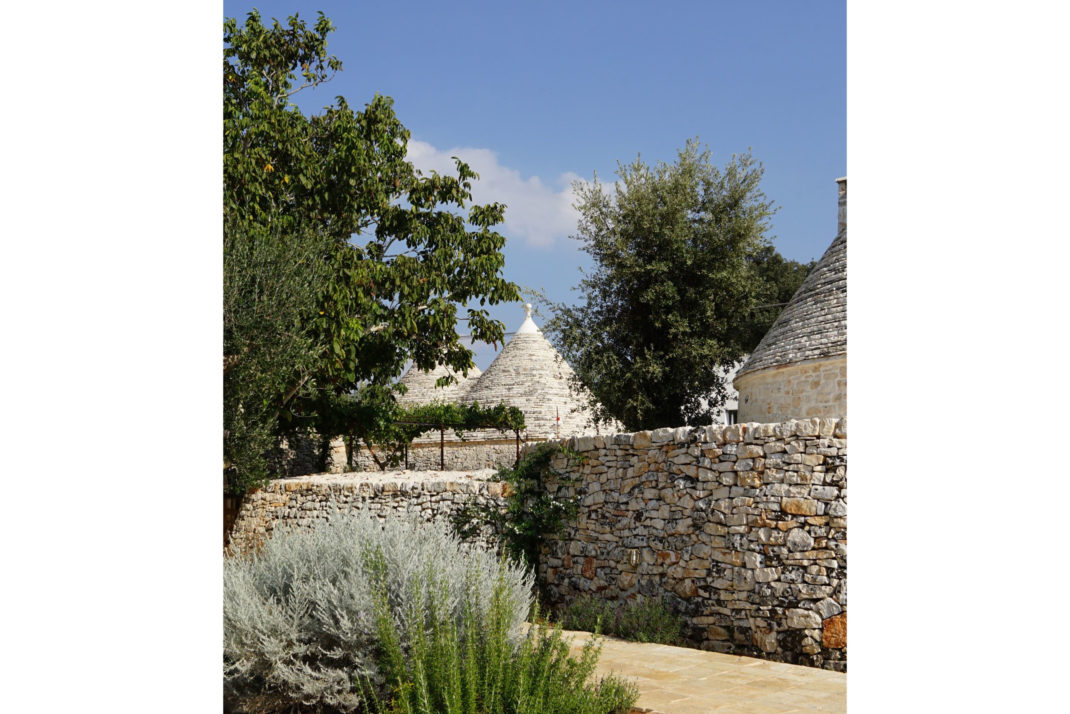 What gadget could you not live without in your home?
Abbie: Depending on whether it's the morning or evening – it would be a toss up between a Microplane and the Sage coffee maker. They're favourites for both of us. The 'forno' is less of a gadget but one of the best and most fun ways to cook.
How's your garden behaving at the moment?
Abbie: The ground is this beautifully rich, fertile orange. But that means that weeds love to grow all year. It needs a lot of maintenance, but the warm summers encourage plants to shoot up much earlier than in the UK. All Masseria's plants are drought–tolerant to survive the intense summer months, so most things have taken very well.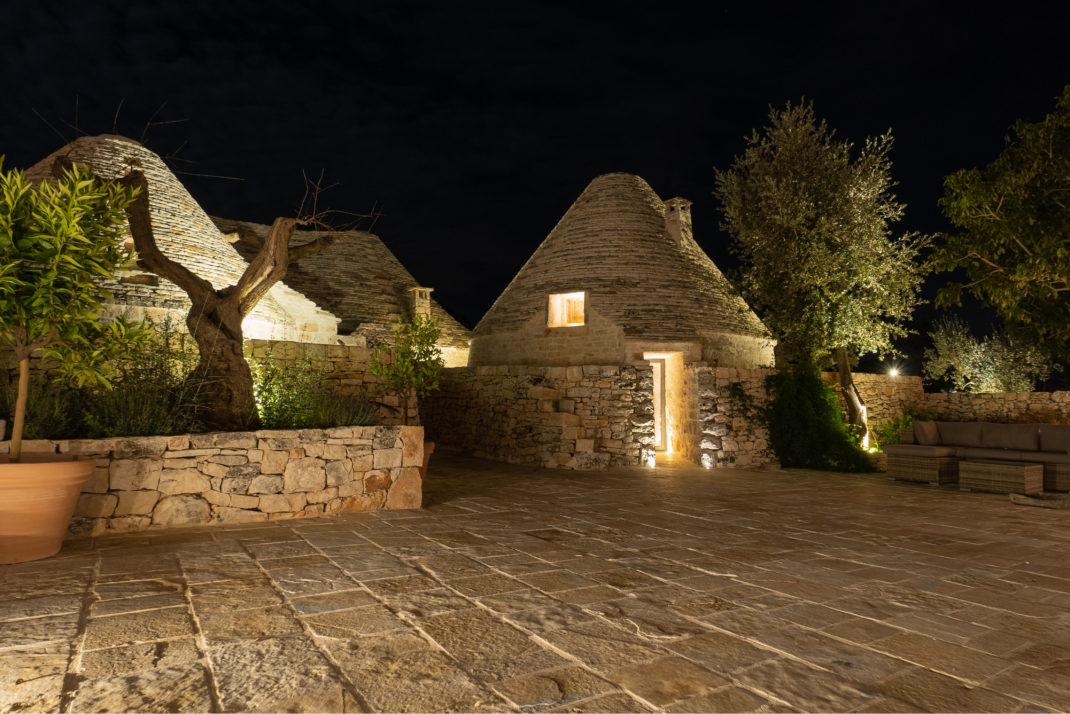 Whose (or which) home would you like to be a fly on the wall in and why?
Christine: Definitely Monty Don.
Abbie: The Eavis' – to find out who will be on the Glastonbury line up. I'd love to snoop around loads of beautiful houses: John Pawson's, and Coastal House designed by 6a Architects with beautiful landscaping by the endlessly talented Dan Pearson.
Has lockdown made you reassess your work and home life balance – if so, how?
Abbie: It's made me really miss mum. We've spent so long working together on the renovation project that it was strange to spend so much time apart. I'm looking forward to a hug soon.
Christine: I've definitely missed the family. I've loved the long walks and working out how to do video calls but I'm looking forward to spending time all together.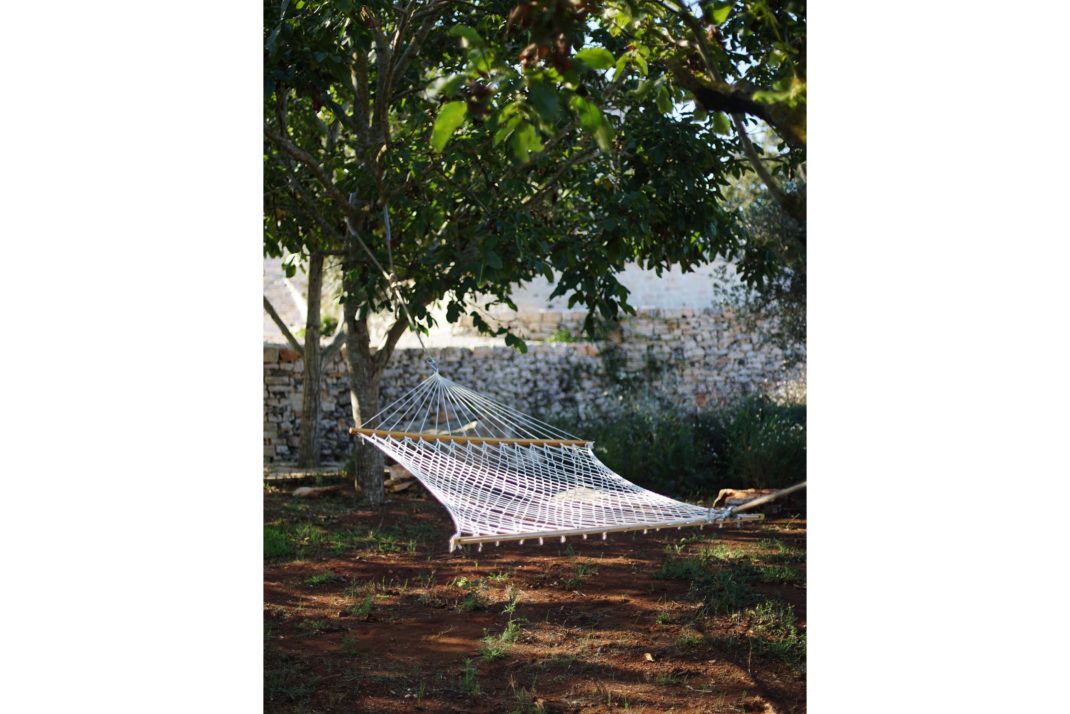 What makes a house a home?
Abbie: Always, the people in it. Gin has also really helped during lockdown!
Follow Masseria Gemmabella on Instagram @masseria_gemmabella. Find out more at masseriagemmabella.com
READ MORE 
At Home With Joe and Minnie MacHale / At Home With Hélöise Brion / At Home With Lizzie Crocker