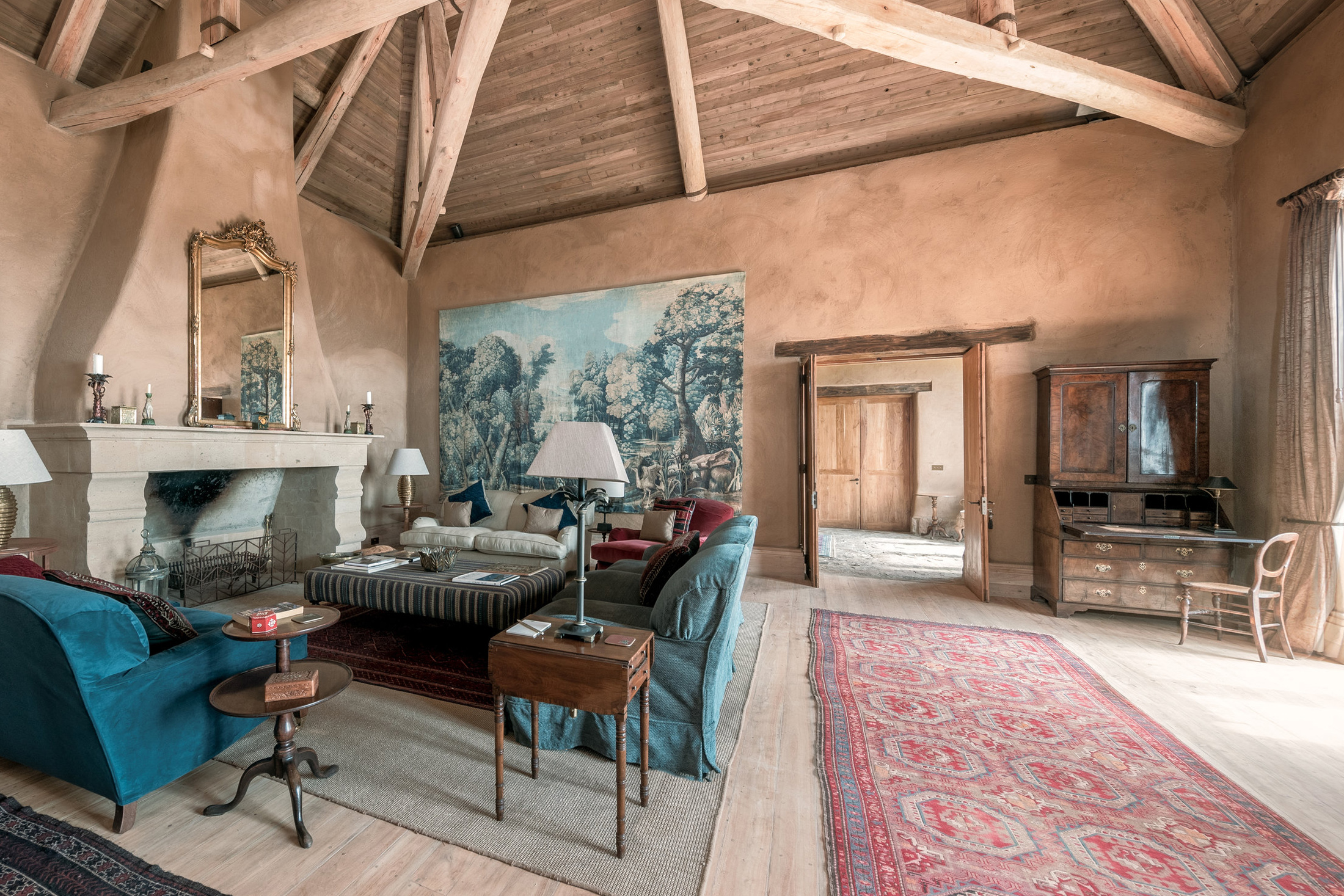 At Home With… Joe and Minnie MacHale
---
Step inside the luxury private home and Kenyan eco-haven of Lengishu
Nestled in the pristine rural African bushes, you'll find the the luxury private home of Lengishu. Sustainably built and filled with objects sourced and created locally, it's a testament to Minnie and Joe MacHale's skill and passion to create an eco-friendly haven to be enjoyed by all.
At Home With Joe and Minnie MacHale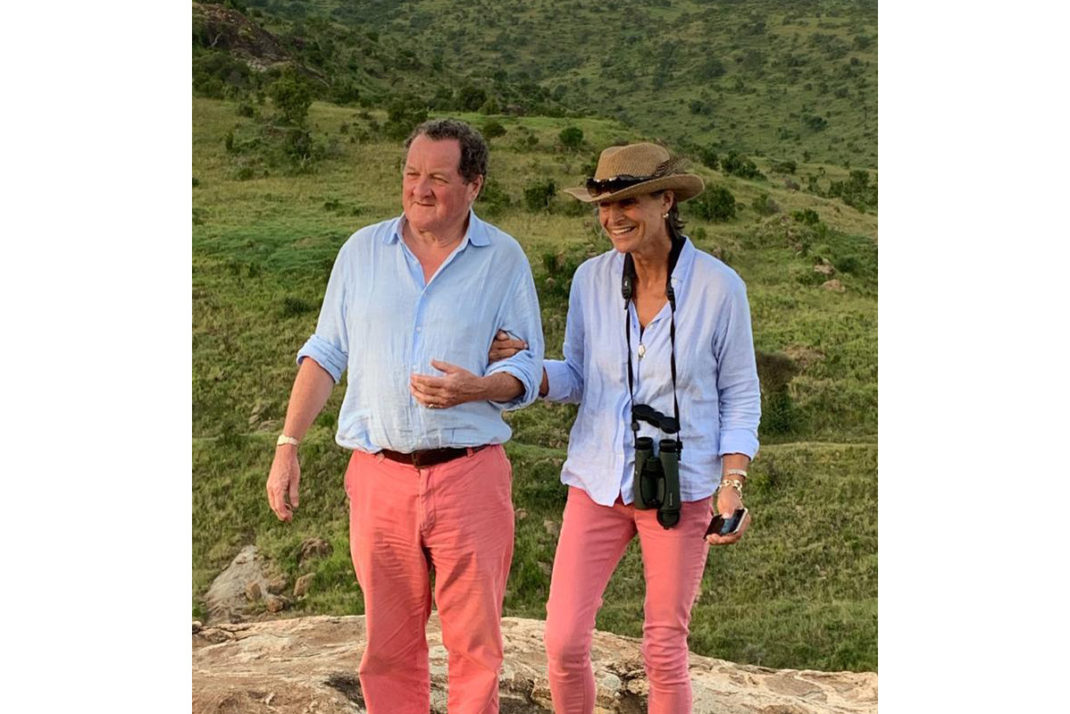 What's the story behind your home?
We embarked on our first family safari holiday in Kenya over 20 years ago, but prior to that Minnie lived and worked in Kenya for four years in the 70s, where she gained a deep and lasting appreciation of the beauty of the country and its people. Frequent visits to Kenya followed, and in 2015 we learned that the Dyer family were looking for one last shareholder to help support their vision for conservation on Borana. We felt it was too good an opportunity to miss – some years later Lengishu was built and has become our home from home.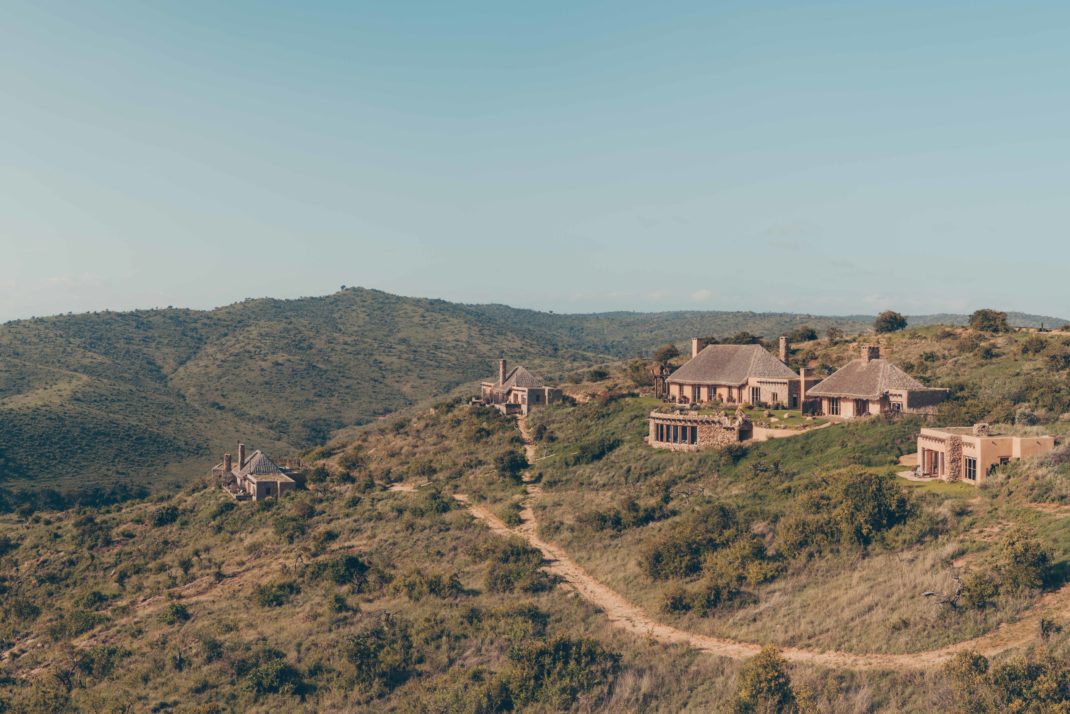 What was your inspiration for the design?
The site of Lengishu is a hillside of pristine virgin bush. Such an untouched environment necessitated a build that was sensitive to the natural surroundings, so it's been built completely sustainably, with timber sourced from Kenya and rocks from the site. We used local labour and materials wherever possible. Ben Jackson – a local and hugely talented builder was recommended to us along with our tireless project manager, Emma Campbell. Minnie's background is in interior design, so she had a clear vision of the interiors for Lengishu, and Emma Campbell helped us find local sources for objects. A well-known journalist recently commented that the interior is a happy combination of an English stately home and a curio shop. The gardens surrounding the property are entirely indigenous, connecting the house with the wilderness so it blends into the environment. Lengishu is also run with a fully sustainable ethos: plastic free, with a grey water recycling system, state of the art solar system and an in-house water purifier and bottling plant. 
The 50 Best Interior Designers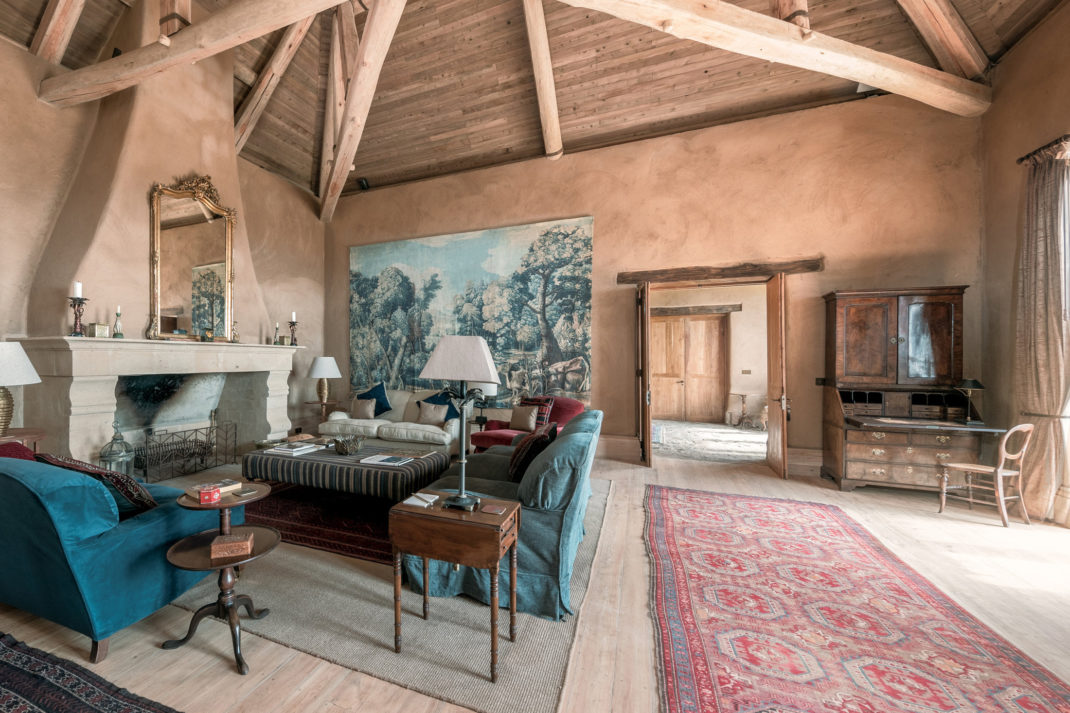 Do you have any interior brands that you love and always go back to?
We usually don't source from retail outlets. All of the beds have been made locally from reclaimed Kenyan teak outrigger boats and mattresses are Kenyan sourced. The upholstery and curtain fabrics are mostly from England, but all upholstered in Nairobi. Filling up the rest of the corners in the house are eccentric family objects from Minnie's childhood home in Scotland.
What's your favourite room in your house and why
The cosy study: Lengishu is a large house made for friends and family, so when we're just with our family it's an intimate hideaway, furnished with tartan and other comforting and personal accents.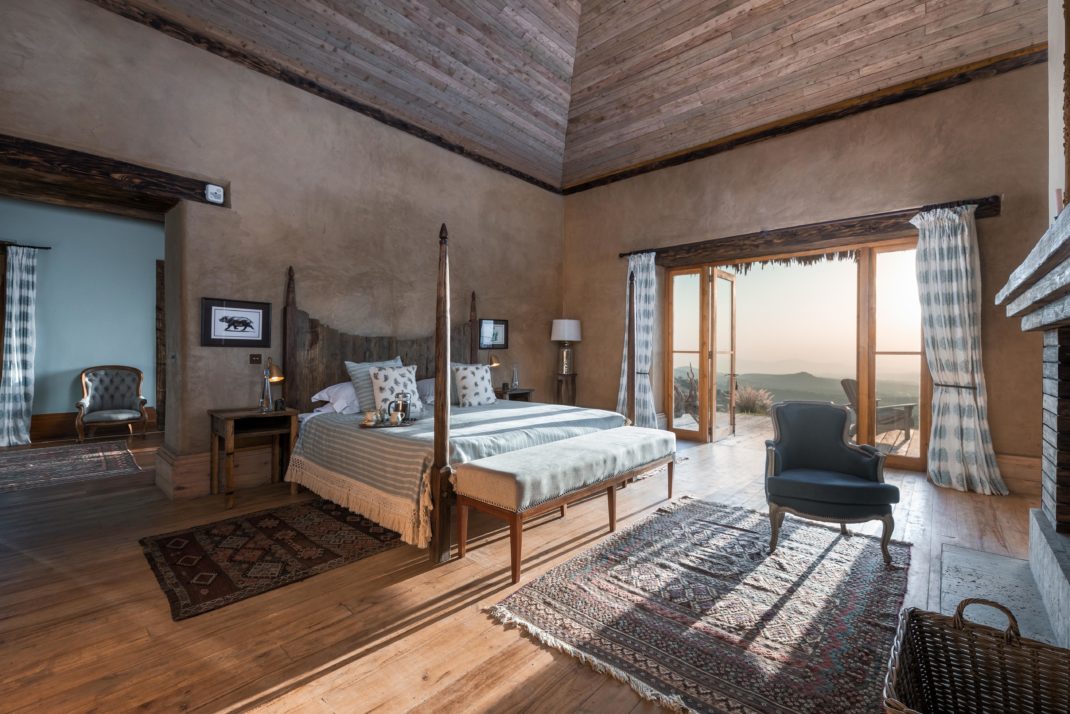 Does your house in any way reflect your business?
No, this house comes from our hearts and our love of Kenya and the surrounding bush.
What's your best view?
You can see for 50 miles or more from any bed, bath, or the comfort of sitting on your loo. So we're completely spoilt for choice!
Interiors Inspiration: Twin Bedrooms
What's your signature dish – can you share the recipe with us?
Our fantastic chef at Lengishu, Sam, does a brilliant coconut shrimp curry which our guests ask for time and time again:
Ingredients
200gs shrimps – heads off, deveined with the shell off but tails on
2 ripe tomatoes – skin removed and chopped
2 finely chopped red onions
2cm piece of fresh ginger – peeled and chopped
2 finely chopped garlic cloves
1 large handful of chopped fresh coriander
Juice of 1 lime
Juice of half a lemon
Half teaspoon of chilli powder
1 pinch of paprika
1 red chilli – seeds removed and finely chopped
Quarter teaspoon of ground turmeric or curry powder
140ml coconut cream
Cumin and cardamom powder – 1 teaspoon of each
Method
Put shrimps, ginger, garlic, chilli powder, coriander (reserve some for garnish), lime juice and ½ tablespoon of oil in a bowl. Stir and leave in the fridge to marinade for one to three hours. Chop the onion and deseed the chilli. Heat a frying pan on a medium heat, tip the shrimp in and fry for 6-8 minutes, stirring occasionally. Heat some oil in another pan and fry the onion, garlic (1 clove) and ginger (1cm). Add in the spices; paprika, turmeric/curry powder, cumin and cardamom. Stir in tomatoes for 10 minutes. Lower the heat, pour in the coconut cream and simmer for 2-3 minutes. Add in the shrimp and simmer for 5 minutes until cooked. Season and stir in the lemon juice to taste. Serve on a bed of rice with a sprinkling of fresh coriander.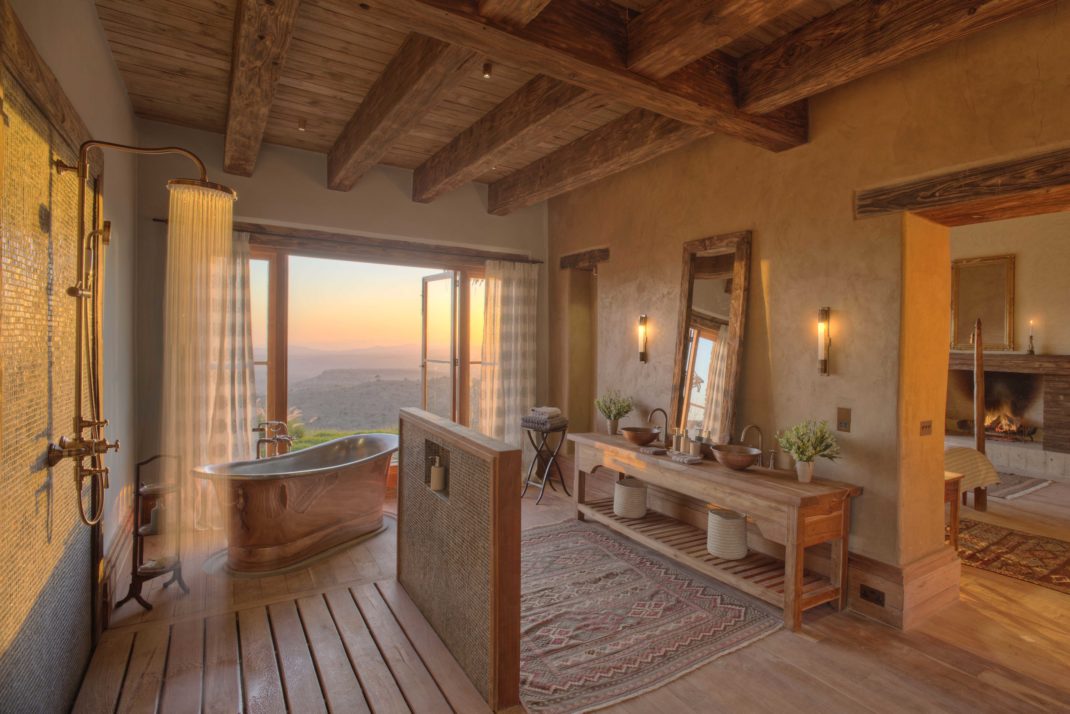 The Most Luxurious Baths In The World
Share your top five books with us if you were to start a book club – and why:
The Road Home, by Rose Tremain – a book that beautifully explores love and devotion to one's home.
The English Patient, by Michael Ondaatje – describing the love of an adopted country.
Cutting for Stone, by Abraham Verghese – an in-depth, accurate account of what it's like to live in an African country.
The Poisonwood Bible, by Barbara Kingsolver – charting the appalling failures in the First World War's missionary attempts in West Africa.
The Flame Trees of Thika, by Elspeth Huxley – which has the most beautiful descriptions of unspoiled Africa.
Share your must-see TV and movie list
Out of Africa
Life of Brian
Monty Python
Bohemian Rhapsody
Friends
Succession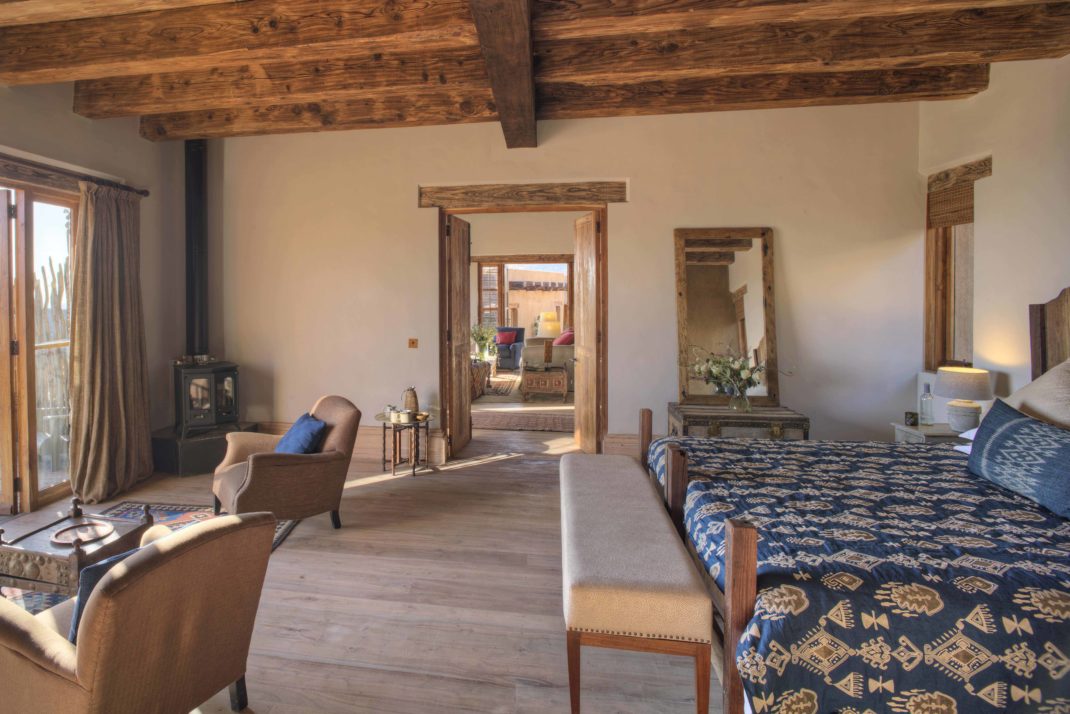 Describe your office space?
Back in England, our 13th century Medieval house in Hampshire (which was once a rectory) has a priest room which we use as an office. The best working environment for us includes good music, plenty of sunlight, and should be preceded by an early morning dog walk.
What's the first thing you do when you get up in the morning?
Let the dogs out and make tea or coffee, and then take a shower.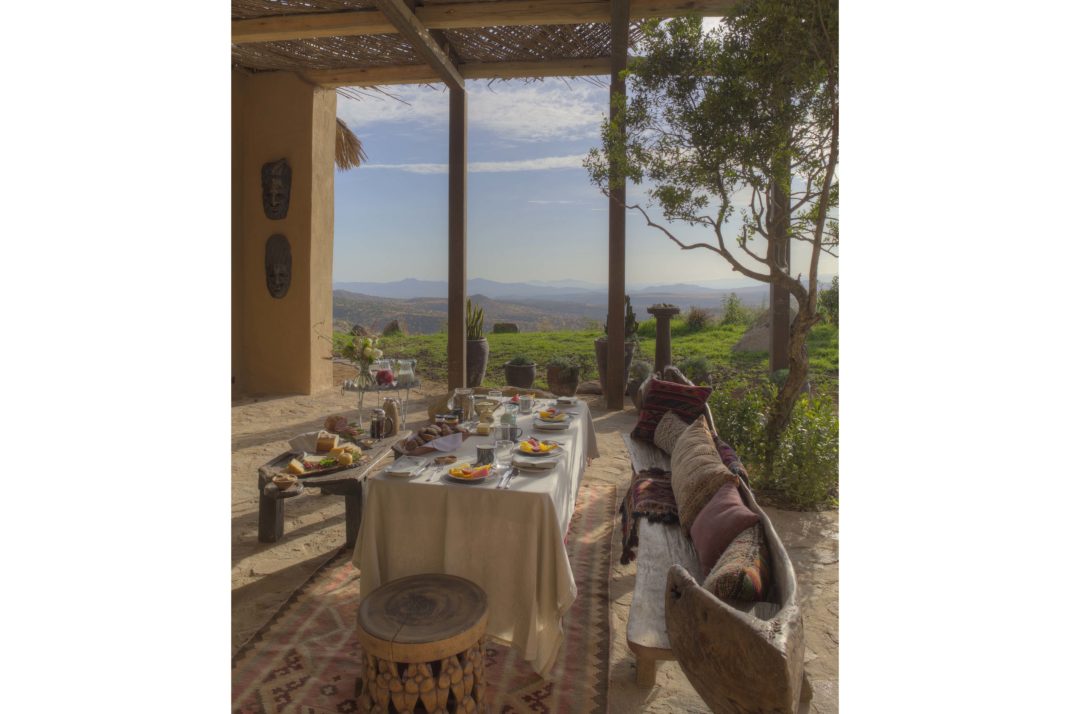 And how do you love to spend your evenings?
Ordinarily it would be an informal supper with family or close friends. Good food, red wine, and flowing conversation are all necessary.
If you were to throw a party at home, what are the key ingredients to make it go with a swing?
It helps to have a generous budget but most importantly, a perfect party would include all of our party-loving family, lots of friends, a fantastic band and Greenhill Events to provide the marquee. The main ingredient is a well thought-out seating plan.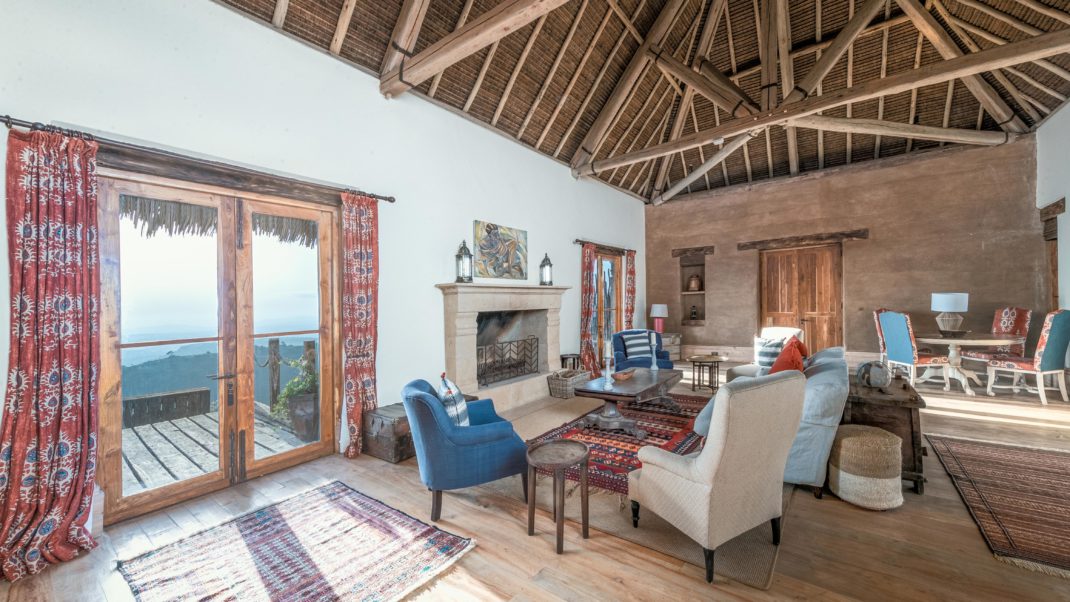 What gadget could you not live without in your home?
The Nespresso machine, the dishwasher and iPhones.
How's your garden behaving at the moment?
Our Kenyan garden, planted with mainly indigenous plants, has thrived this year, with record amounts of rainfall. Lengishu's wonderful and versatile team have ensured extra time is spent on it over lockdown.
Whose home would you like to be a fly on the wall in?
The Sussexes in Los Angeles. I can't believe they're nearly as bad as the media seems to unfairly portray them to be.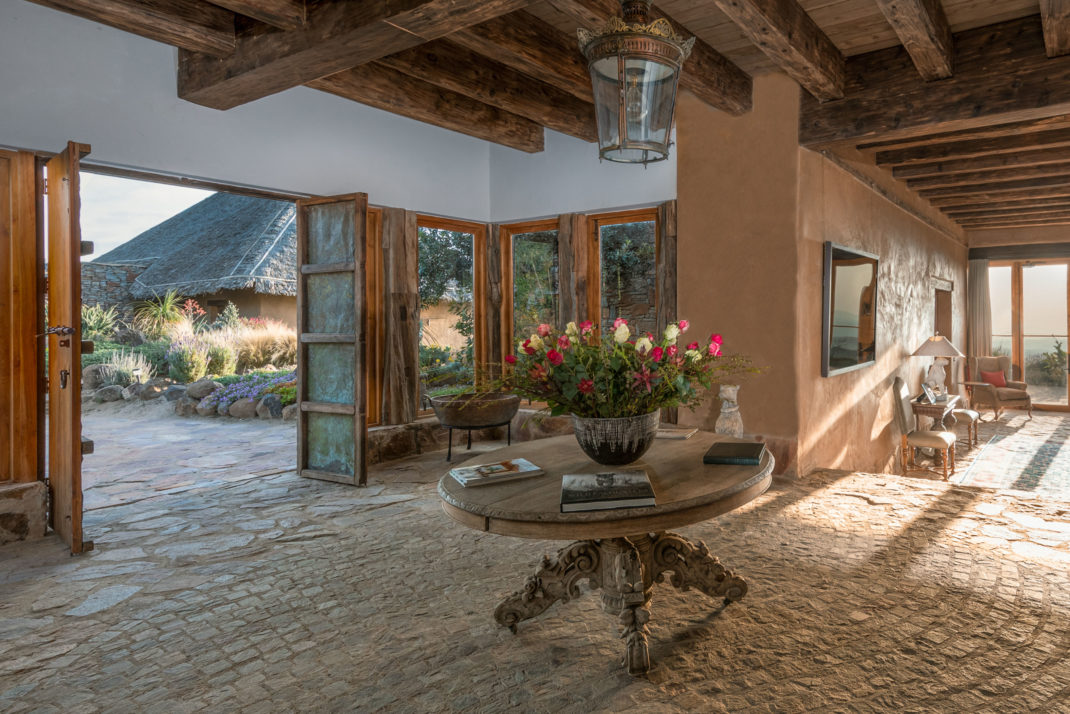 Has lockdown made you reassess your work and home life?
Having our freedom denied to us for the time being has made us appreciate how precious it is. We were lucky to spend lockdown with family and newborn grandchildren, but missed the opportunity of travelling to Lengishu as much as we normally do.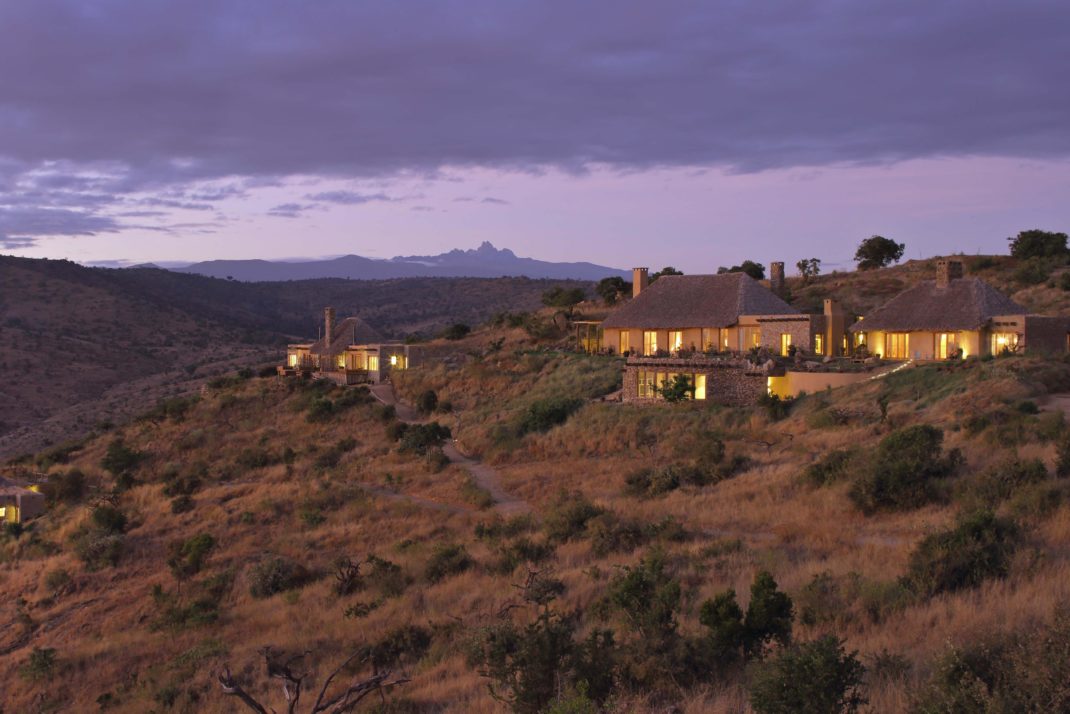 What makes a house a home?
Home is where your heart is. The hearts of all the MacHales are reflected in the atmosphere at Lengishu. But to find that out for yourself, of course, you'll need to visit.
READ MORE
At Home With India Hicks / At Home With Martyn Lawrence Bullard / At Home With Hannah Cecil Gurney