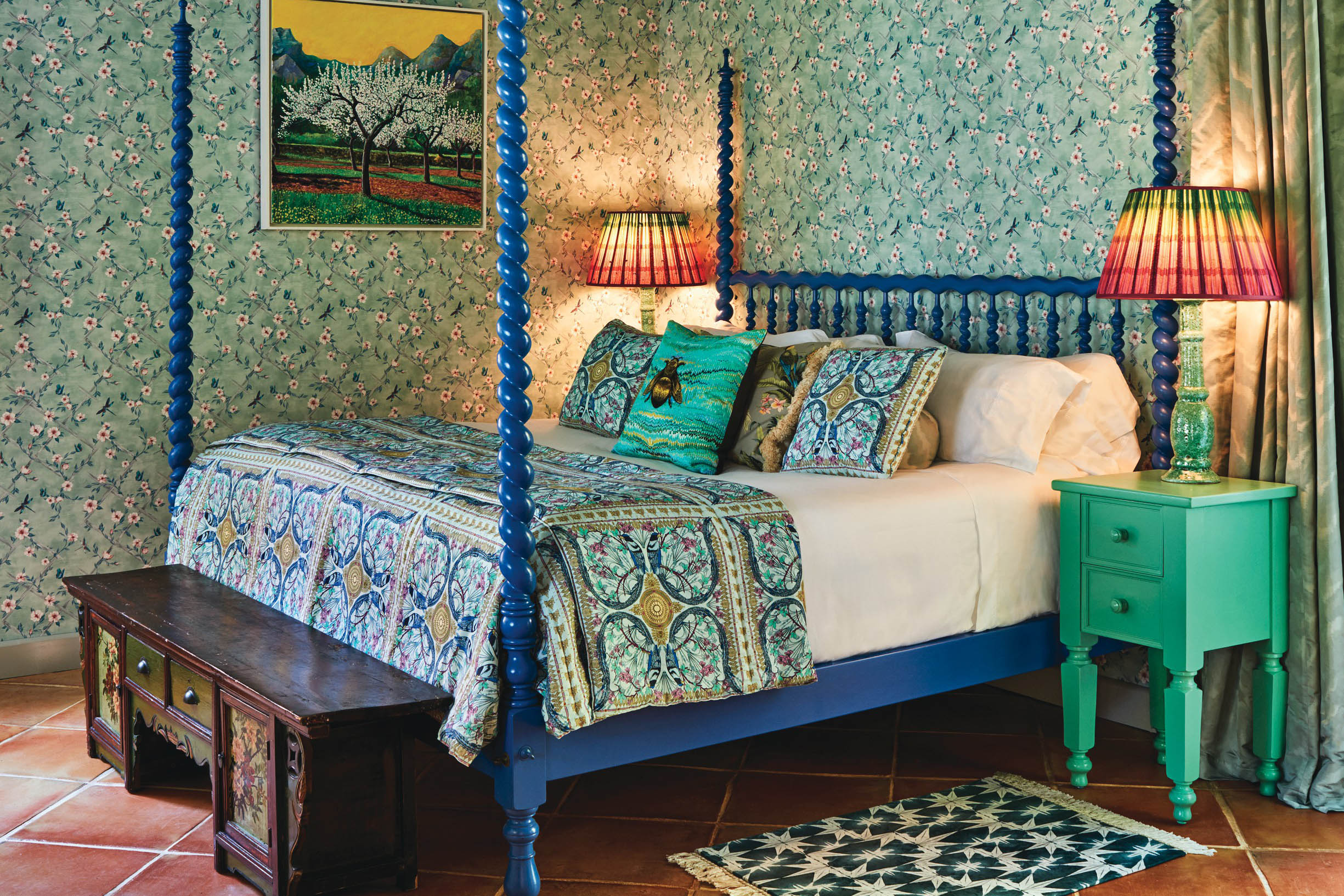 Get The Look: Matthew Williamson's Colourful Interiors
---
Escape to La Residencia in Mallorca as C&TH sits down for a chat with Matthew Williamson
In this week's House Guest podcast, we join Matthew Williamson, whose distinctive use of colour has earned the British designer world-class interiors collaborations. Read on for his tips on using colour and pattern, and a peek inside collaborations with La Residencia, Pooky and Osborne & Little.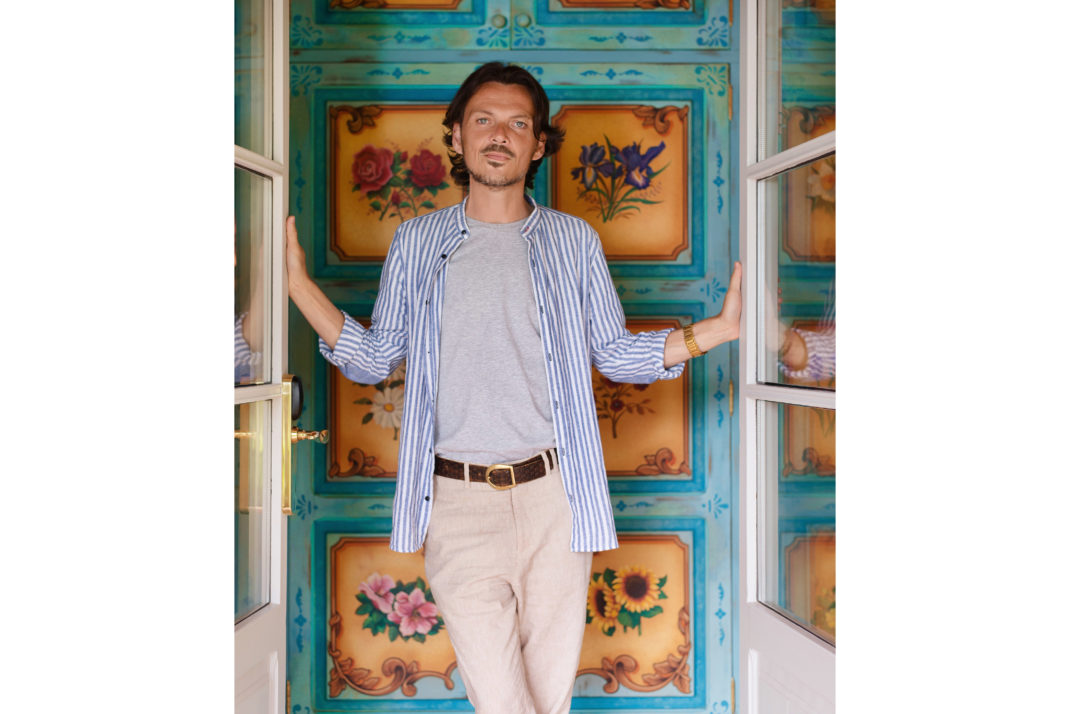 How has a former career in fashion shaped your interior design work?
It's been a slow process and lifelong journey. I've always been as curious about in interiors as I am about fashion, but you have to focus your energy into one area. Through my fashion career there were always signs that interiors was part of my journey. It really emerged in the last three or four years when I decided to end my fashion business and move over to interiors full time.
On working on Belmond La Residencia in Mallorca:
A couple of years ago La Residencia offered me one of their premium suites to overhaul – I loved it, it was a very new territory for me. It was a blank canvas and I had a lot of fun with it. The local vernacular of the building gave me the foundations – it's steeped in history, and that inspired the materials I used. The local craftsmanship of the area also influenced me, I like to start with location.
How were you inspired by colour and detail growing up?
I learned from my mother that details elevate any outfit or space. Although my degree was in fashion, it had a very textile-focussed aspect. The minutiae of colour, bleeding, embroidery and weaves has always been part my design identity and journey.
At Home With Matthew Williamson
When it came to designing La Residencia I was keen to create joyful moments out of things like opening the cupboard doors and putting your suitcase away. There are unexpected details in pockets and small places– like hand-painted cupboard doors are wallpapering inside drawers.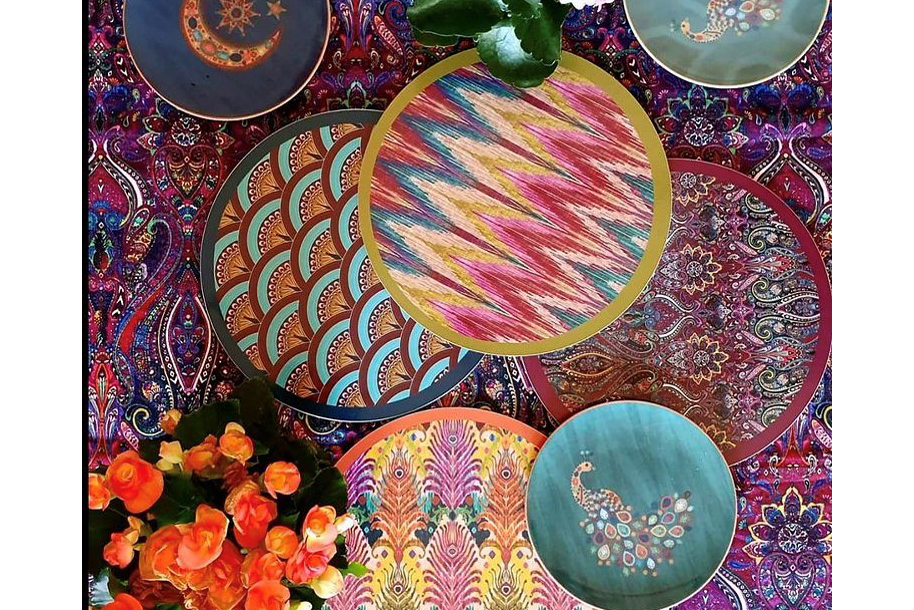 How do you create joy in a space?
I don't think you need both colour and pattern. Although people think of me as someone who uses colour a lot, I'm an advocate of balance. It's important to know how to use colour well, and understand layers. Not everything should jump out, there should be sensitivity and there are times to rein it in. But without colour, I don't feel excited or joyful – while I have huge admiration for minimalism, it doesn't bring me any emotion.
Another layer on top of the use of colour is antiques – I'm not one for shopping everything new or from the same era which contributes to quite a flat space. I love nothing more than odd things, which might not appear at first to be the best partnership.
On teaming up with Pooky:
I've followed them for years and love what they do. I approached them, I wanted to see if there was any synthesis – they have a wonderful team. We came up with a beautiful collection that got chopped in half due to the pandemic, currently there's a collection of lampshades, and hopefully in spring of this year the bases that I've designed will be released. I now have about 15 Pooky lamps in every room of my house!
Tell us about your (ongoing) partnerships with Osborne & Little?
Sir Peter Osborne approached me seven or eight years ago. A fashion designer's job is to be ahead of the mainstream and they liked my aesthetic and could see how it could translate to homes and walls. It was a dream job – I've done seven or eight collections with them now. I'm very proud of them.
Get the Look: Belmond La Residencia, Mallorca