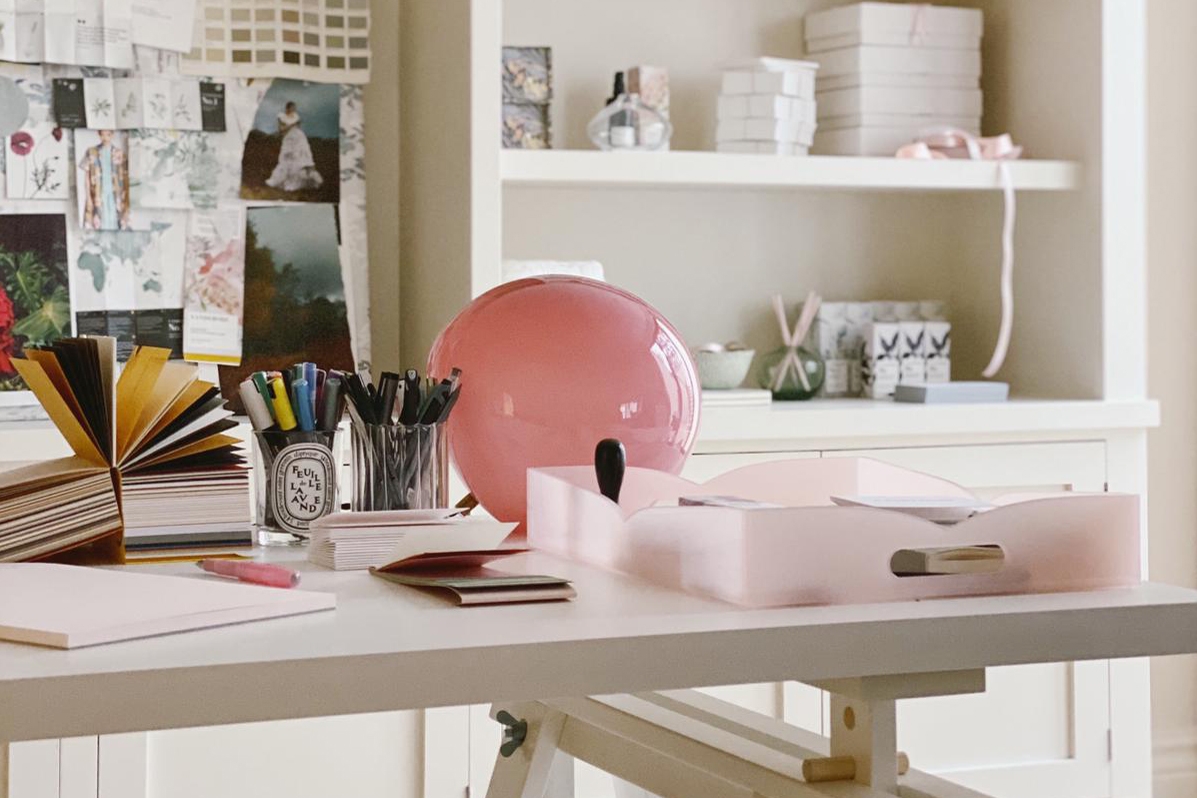 At Home With… Olivia Thorpe
Olivia Thorpe, the founder of clean beauty brand Vanderohe shows us around her home
Olivia Thorpe has created a clean beauty empire with natural and organic skincare brand, Vanderohe. Inspired by the country houses that she grew up in and influenced by designers like Arne Jacobsen and Charles Eames, in her home you'll find a budding collection of chairs and an impressive shoe cupboard. 
At Home With Olivia Thorpe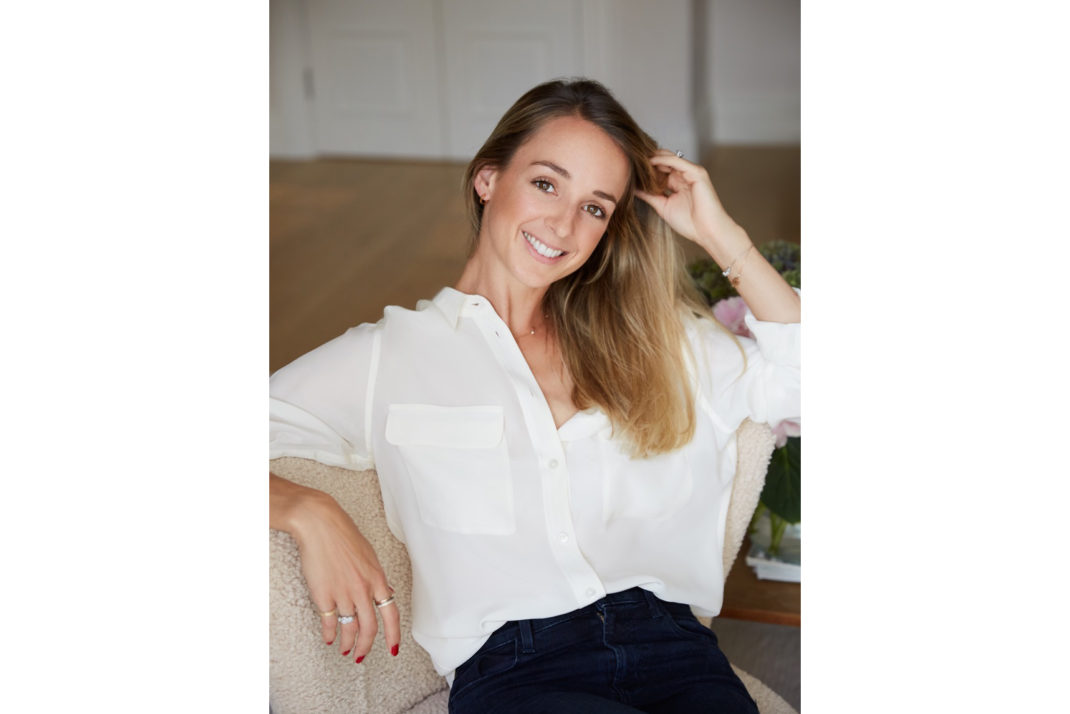 What's the story behind your home?
My husband bought the original house in 1996. Properties in these streets rarely come up for sale and it's adjacent to the house he grew up in, so he jumped at the opportunity. When we got married and moved to Singapore we knocked the original house down and built a new family home from scratch.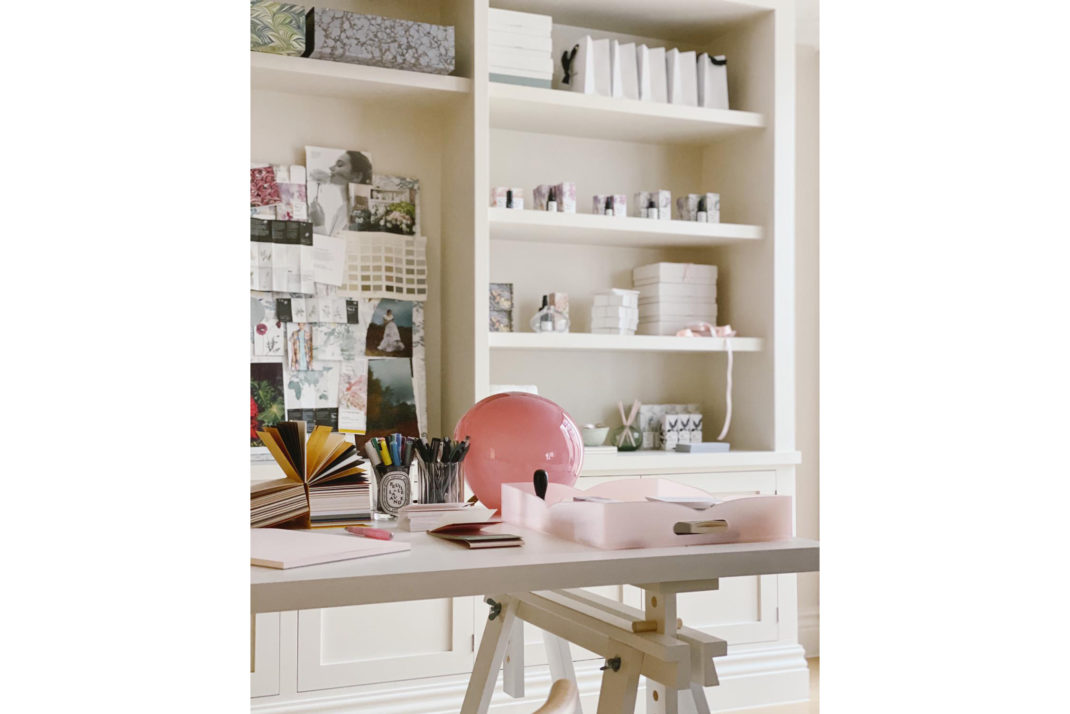 What was your inspiration for the design?
My childhood growing up in very large country houses played a big part – there were always beautiful wallpapers, grand bathrooms, and sumptuous rooms which were only opened two or three times a year. And of course, incredible detail on the curtains, bed linen and lighting. By contrast, I'm also influenced by my husband's taste which is the total antithesis – minimalist design focussed on function, and the work of architects and designers like Arne Jacobsen, Mies van der Rohe, and Ray and Charles Eames. For the interior design and sourcing pieces, I also worked alongside interior designer Anna Hewitson.
Do you have any interior brands that you love and always go back to?
My ultimate luxury is our Vispring bed – we have an enormous custom Emperor Vispring, and it's heaven to sleep in (our children seem to think so too – as most nights we have all three of them in there with us). For bathrooms I adore Drummonds, and The Conran Shop for soft furnishings. I have a slight obsession with chairs, we have an Eames chair that I adore and recently added a Ring chair by Nanna and Jørgen Ditzel to the collection. For crockery and glassware, I have a mix of vintage pieces, Murano and Dior Maison. The latter is my favourite store to visit in London – the design of the space was the inspiration for our basement terrace.
The 50 Best Interior Designers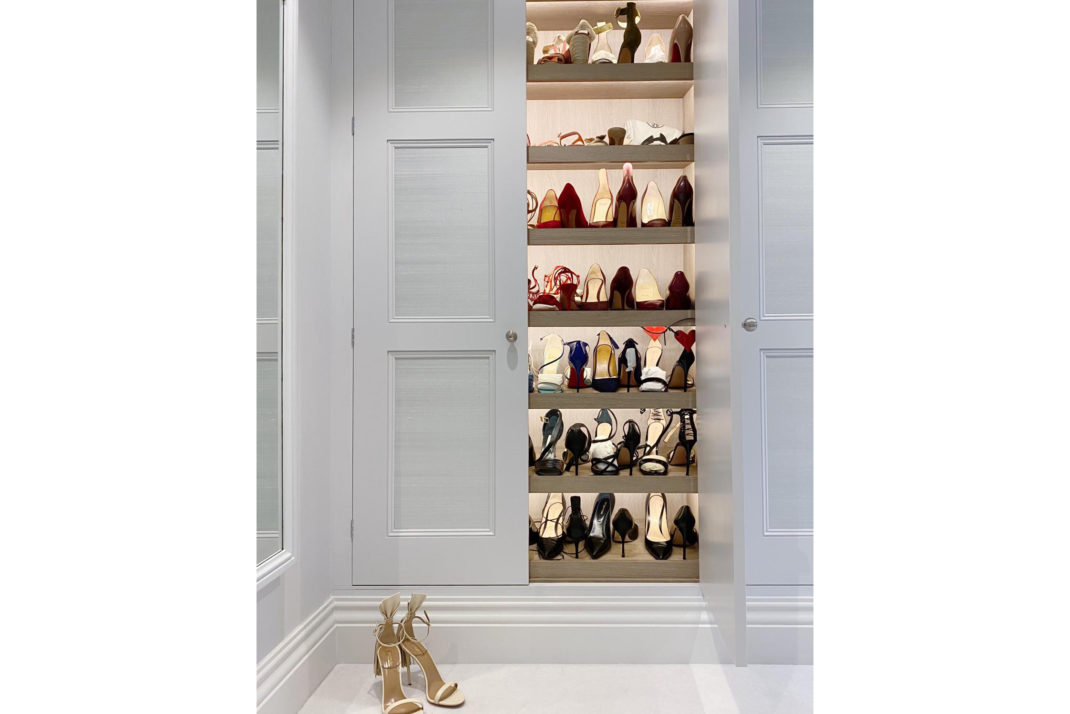 What's your favourite room in your house?
My wardrobe – my kids know it's out of bounds, so it's lovely and peaceful in there. Wellington did the beautiful joinery, and the cupboards all have ice blue silk panels so when the sun is shining, light reflects off the silk surfaces and down both sides of the room. There's also beautiful shelving with spotlights. I hang velvet lavender wands from La Maison Franc on all the cupboard doors, so when you walk in you're enfolded in the scent of fresh lavender.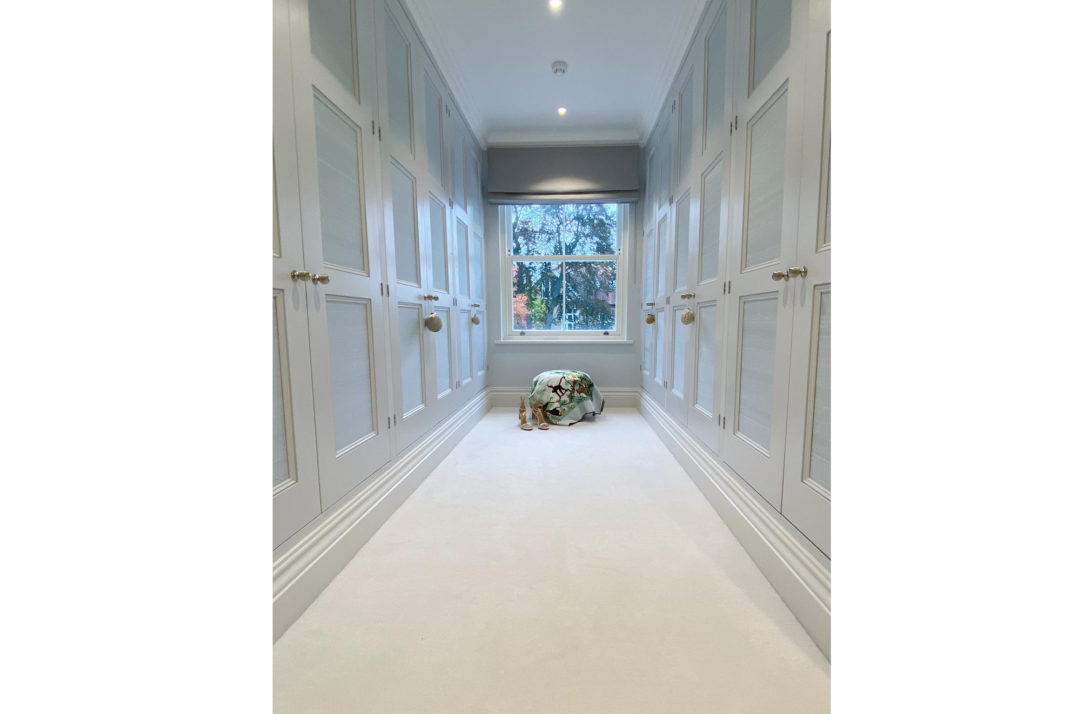 Does your house in any way reflect your business?
Absolutely – and most people comment on that! Vanderohe draws a certain magic from nature, giving back and doing things in the most sustainable way. My brand aesthetic also closely reflects what I love – beautiful detail, a delicate femininity, warmth and a certain purist nature. That comes back into my home through wallpapers covered in leafy forests and intricate flowers, pale pastel hues, and I love materials – from different marbles, stone flooring to the oak stairs and the crittall glass. There's also a Breathe 100% natural carpet underlay which I really battled to find.
The Most Luxurious Baths In The World
What's your best view?
The back of the kitchen is all crittall glass, so you see across the entire garden but also down into the basement terrace, which is a beautiful space with intricate ironwork and circular marble cabochon flooring.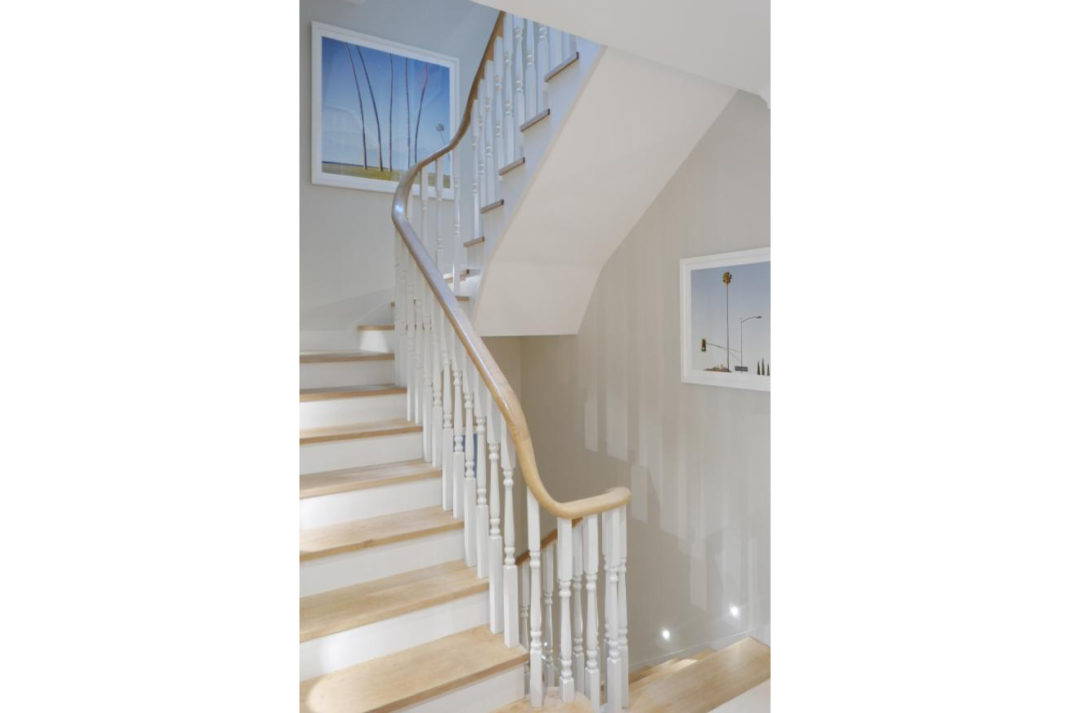 What's your signature dish – can you share the recipe with us?
Crab linguine. We have an incredible fishmonger who delivers fresh from the coast and this dish is quick and easy to make – so simple, yet so delicious:
Ingredients
Crab meat
Chilli
Butter
Olive oil
White wine
Pasta
A handful of parsley
Method
Heat the butter and oil in a pan, add the chopped chilli and simmer. Add a splash of white wine. Add the crab meat, followed by the cooked pasta and top with fresh parsley.
Share your top five books with us if you were to start a book club – and why
Don Quixote, The Sisters Brothers, Salvage the Bones, Where the Crawdads Sing, One Hundred Years of Solitude… I could go on and on. My taste runs to a mix of dry humour, raw emotion, evocative landscapes, beautifully written prose, and transportive magical realism.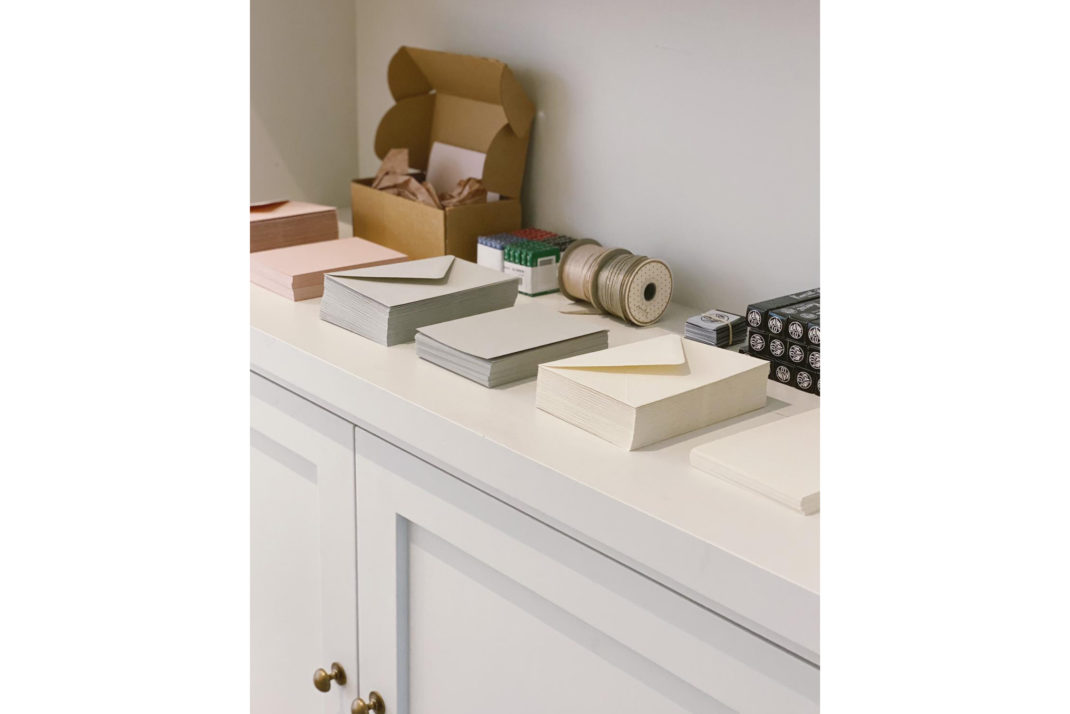 Share your must-see TV and movie list
Curb Your Enthusiasm, Fargo, Breaking Bad, Succession, Mad Men, Top Boy, Ozark, Fleabag, The Bridge. Movies would mostly be sci-fi – my favourites are the Alien franchise, Prometheus, Ex Machina, Arrival, X Men, but sometimes nothing beats the classics – The Notebook, My Girl, Pretty Woman and Dirty Dancing.
Describe your office space?
The home office is a huge open plan studio with lots of light that comes in from the glass doors at the back, and the glass above the stairs at the top of the house. I have a lot of art in the house but in the studio I prefer bare walls and a few pin boards for inspiration. It's important to have things you love around you – for me it's a beautiful pink Helle Mardahl light on my desk, Parafernalia pens, or sometimes just a vase with fresh flowers and a favourite mug. It's important to create a comfort zone which inspires you to spend time in it.
The Most Luxurious Beds In The World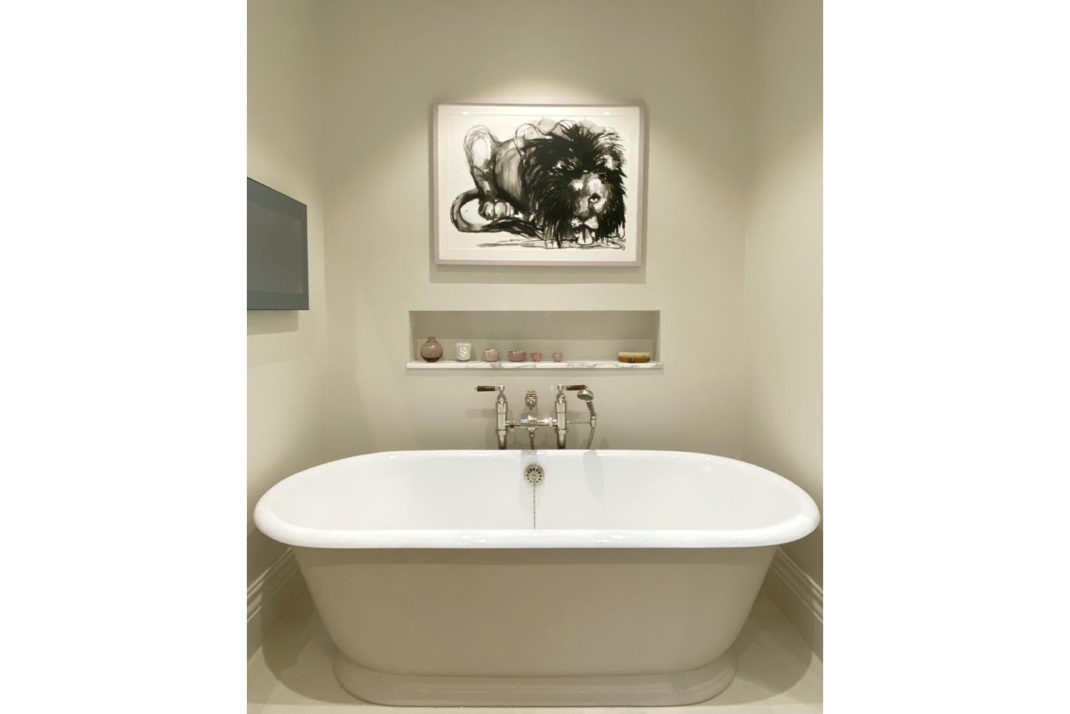 What's the first thing you do when you get up in the morning?
I take my daughter (who's usually found her way into our bed) downstairs make a cup of tea, and prepare breakfast for her and her brothers. Most mornings I then try to do a mid-morning workout to get my brain geared up for the day.
And how do you love to spend your evenings?
With a glass of wine, a good series or movie, and my husband.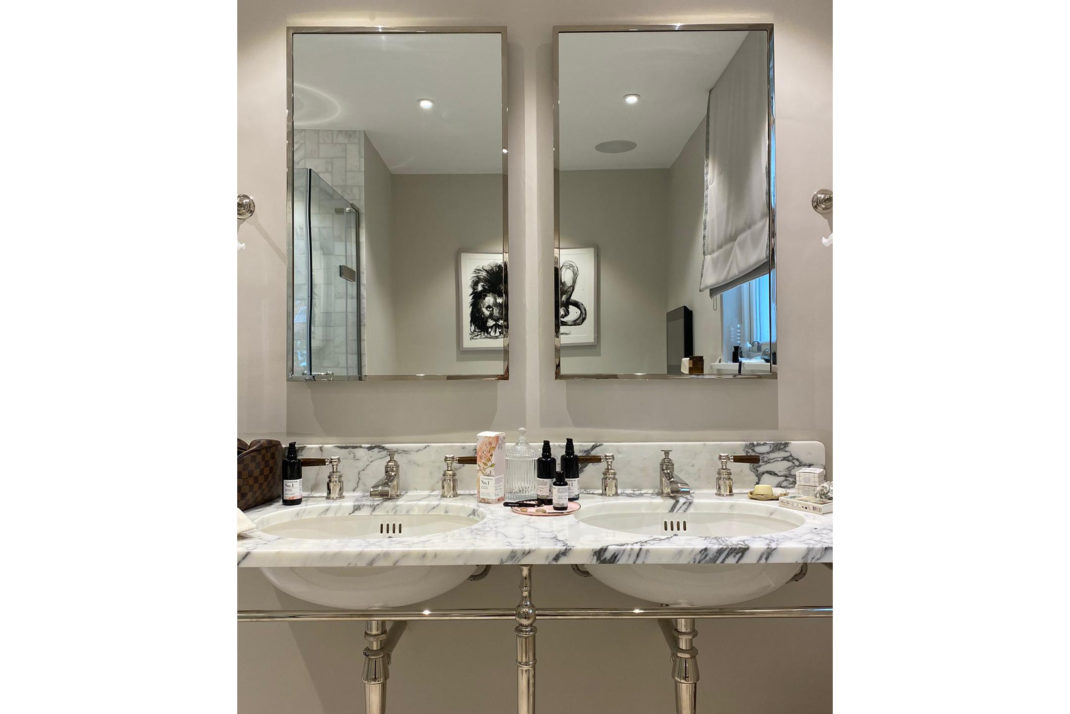 If you were to throw a party at home, what are the key ingredients to make it go with a swing?
Great food, great wine, and great company are the winning combination. No matter what else goes wrong if you have those three things, you'll always have an amazing time.
What gadget could you not live without in your home?
I'm not sure about gadgets but I couldn't live without underfloor heating – especially in the bathrooms. There's nothing more luxurious than waking up on a freezing cold winter day and walking onto a warm bathroom floor.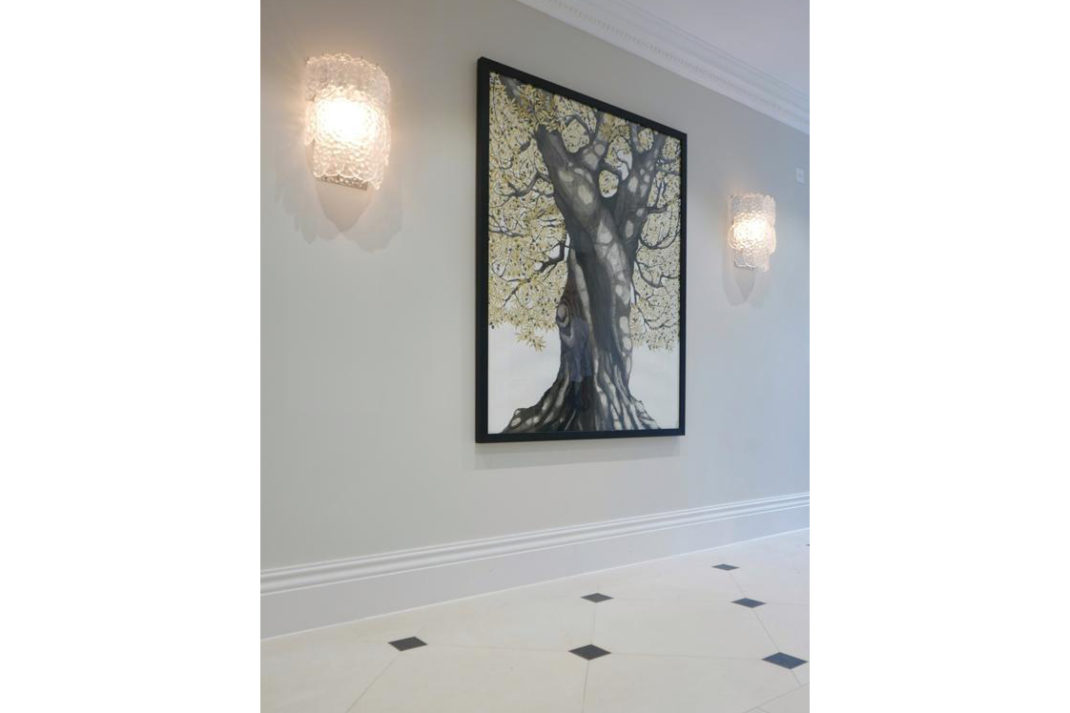 How's your garden behaving at the moment?
There are autumn leaves all around, and even though the hydrangea have all died their heads have turned brown and crisp so they look very pretty. I have climbing jasmine that's flowering, olive trees that are bearing fruit and there's a lot of pink at play – my fuchsia, geraniums and salvia are all growing abundantly.
Whose home would you like to be a fly on the wall in?
Larry David – because I could just laugh all day long.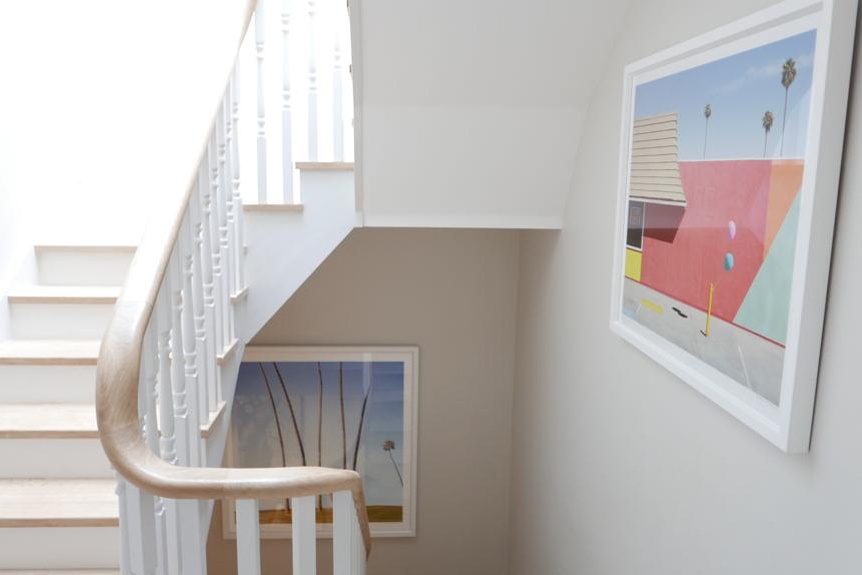 Has lockdown made you reassess your work and home life balance?
It's made me appreciate being able to work from home. When everyone was struggling to adapt to the changes, luckily it wasn't an adjustment for me.
What makes a house a home?
Love and laughter.
Follow Vanderohe on Instagram @vanderohe. vanderohe.com
READ MORE
At Home With India Hicks / At Home With Katharine Pooley / At Home With Hannah Cecil Gurney