The Power of Sensory Design to Transform Your Home
Soothe the senses with these design ideas
Pippa Jameson and Chris Haslam examine how tone, texture and technology transformed one house into a restful and relaxing home.
Read more from C&TH's Electrify Your Life special here
A successful stylist and creative director with 25 years' experience, Pippa Jameson is an expert in creating gorgeous interiors, but when her daughter was diagnosed with autism, she became acutely aware of her surroundings and the effect they could have on her health and wellbeing. 'I work on commercial briefs, so have always been led by trends, rather than designing interiors for specific needs,' explains Pippa. 'At home, because of my daughter's needs, we have set processes, and I became acutely aware of their positive effects on everyone in our household, and wondered if these sensory design ideas could be used in my interior design work.'
What is sensory design?
'Sensory design is a styling and decorating strategy that ensures all spaces activate the human senses,' explains Pippa. 'Layout, colour, texture, scent, lighting, and even technology can create a calming or stimulating environment according to your family's unique needs, including for neurodiverse individuals.'
Pippa explains that while designing spaces for the senses is hugely beneficial for those people with neurological differences such as autism, dyslexia, dyspraxia and ADHD, the truth is, that mindful decorating can make a difference to all of us.
Her book The Sensory Home was Pippa's investigation into what can be done to incorporate the senses into interior design. But theory means nothing without practical application, which is why she has subsequently renovated a four-bedroom Edwardian house in Liverpool using her new, sensory-focused design principles, and the latest in smart home technology.
'The house has been designed with all five senses in mind, and includes a first-of-a-kind sensory room that can adapt to suit an individuals' unique needs.' Based around the ingenious Zuma integrated light and speaker system, Pippa is able to adjust the sound, brightness and colour of the room, which can aid relaxation, encourage concentration and help with sleep.
All rooms have been fitted with clever window dressings that help to improve rest and calm within the home. For example, the fabrics for the bedroom are integral for getting a good night's sleep, as they help block out the light or diffuse bright light to create a calming environment.
'Storage is just as essential to a soothing space as clever lighting and soft furnishings,' says Pippa. 'Creating a clutter-free home isn't easy for anyone, but the correct storage immediately makes rooms feel more relaxing and can have a positive impact on your mental wellbeing too, as mounting belongings can contribute towards feelings of stress.'
But sadly, just hiding clutter isn't the solution. To create a calm, relaxing space, Pippa specified wardrobes with pull-down rails and slide-out sections that maximise storage, but also minimises twisting and bending. 'It might not sound like much,' says Pippa, 'but we found it makes a big difference to the sensory experience.'
Everyone appreciates just how restorative a good night's sleep can be, but if you struggle to drift off, find it hard to get back to sleep if you wake, and hate being woken by a traditional alarm, there's plenty you can do to keep calm and snooze on. 'I discovered a brilliant sleep recovery mattress, that helps regulate body temperature through the night, reducing the number of times people wake, while our sensory alarm clocks mimic a sunrise, gradually waking an individual up, which can help regulate the body's natural circadian rhythm.'
How technology can help with sensory design
In her daughter's room, Pippa has also installed app-controlled LED lights and a Yoto storytelling speaker that helps her gently fall asleep. These bulbs can be programmed to gradually dim at night, signalling to the body that it's time to wind down and prepare for sleep.
The kitchen was more of a challenge, as they are notoriously difficult spaces to make calm. They're full of noisy appliances that bleep and are prone to a variety of smells, which can be triggering. To reduce the impact of her white goods, Pippa chose quiet built-in appliances, and made sure she was able to turn off all the beeps. She also deliberately chose an oak-effect cabinet design as she felt that the 'little nod to nature contributes to the calming feel of the room'. All lighting through the house is app-controlled, so the family can enjoy focussed spots when preparing food, but create a calm space when eating or entertaining, and turn everything off remotely, helping to save energy.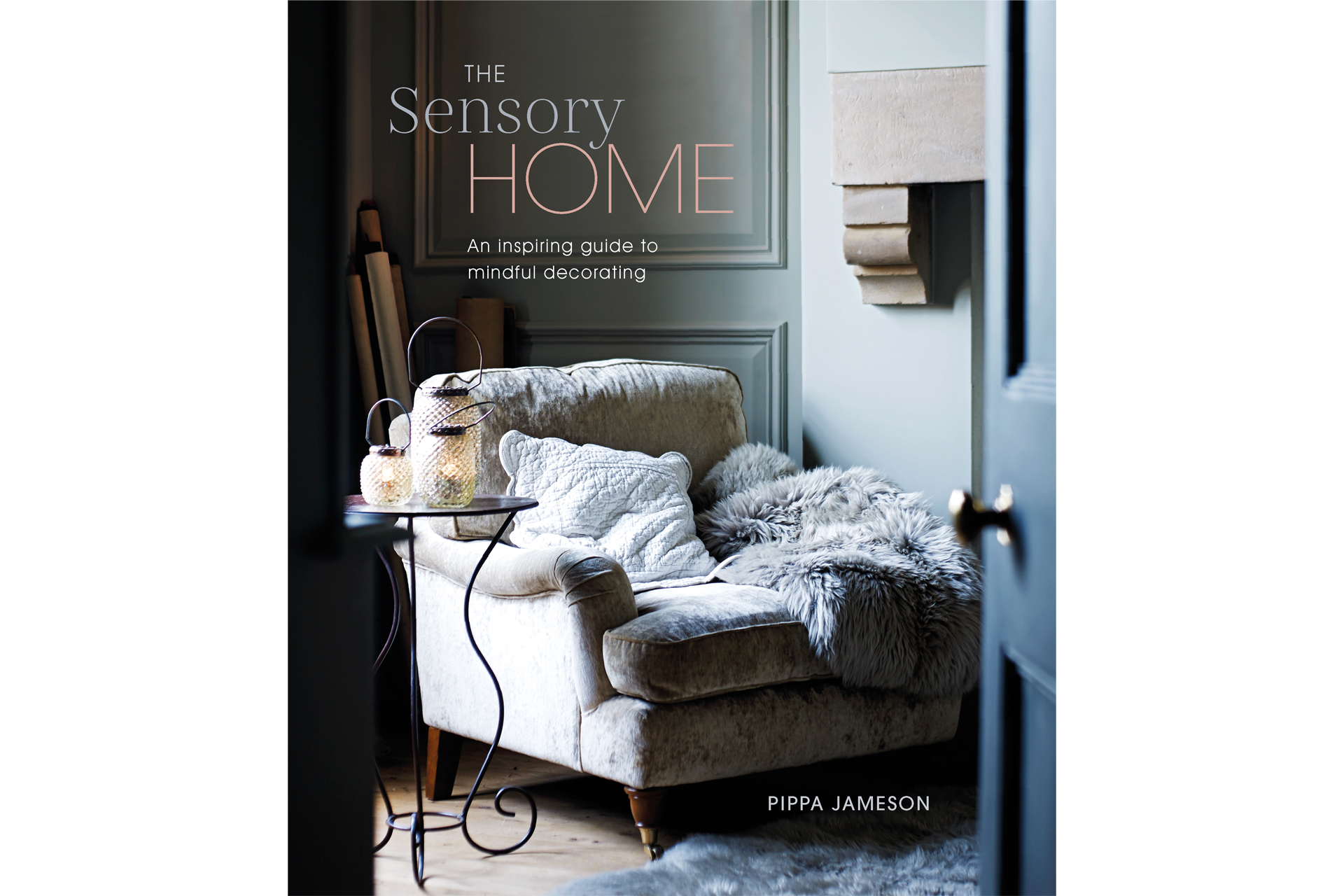 Using colour and texture for sensory design
We've focused on how technology is able to elicit calm in Pippa's sensory home, but her use of colour and texture also has a huge impact. 'Calming, soothing colours such as blues, greens, and soft neutral tones can help promote relaxation and reduce stress,' says Pippa. 'But when considering the specific needs of individuals, reaction to colour varies. Some individuals with sensory processing difficulties may prefer bright or highly saturated colours, while others may prefer muted or pastel hues. Either way, colour is highly emotive.'
By incorporating sensory design elements at home, Pippa has been able to witness the positive effects they have had on her daughter and the family as a whole. 'Sensory lighting, a familiar smell when we come home, and calm zones at home have resulted in better sleep, reduced stress, and improved overall well-being.'
The Sensory Home by Pippa Jameson is out now. thesensoryhome.com
The Best Sensory Tech
Take your first steps to a calmer home with these smart gadgets