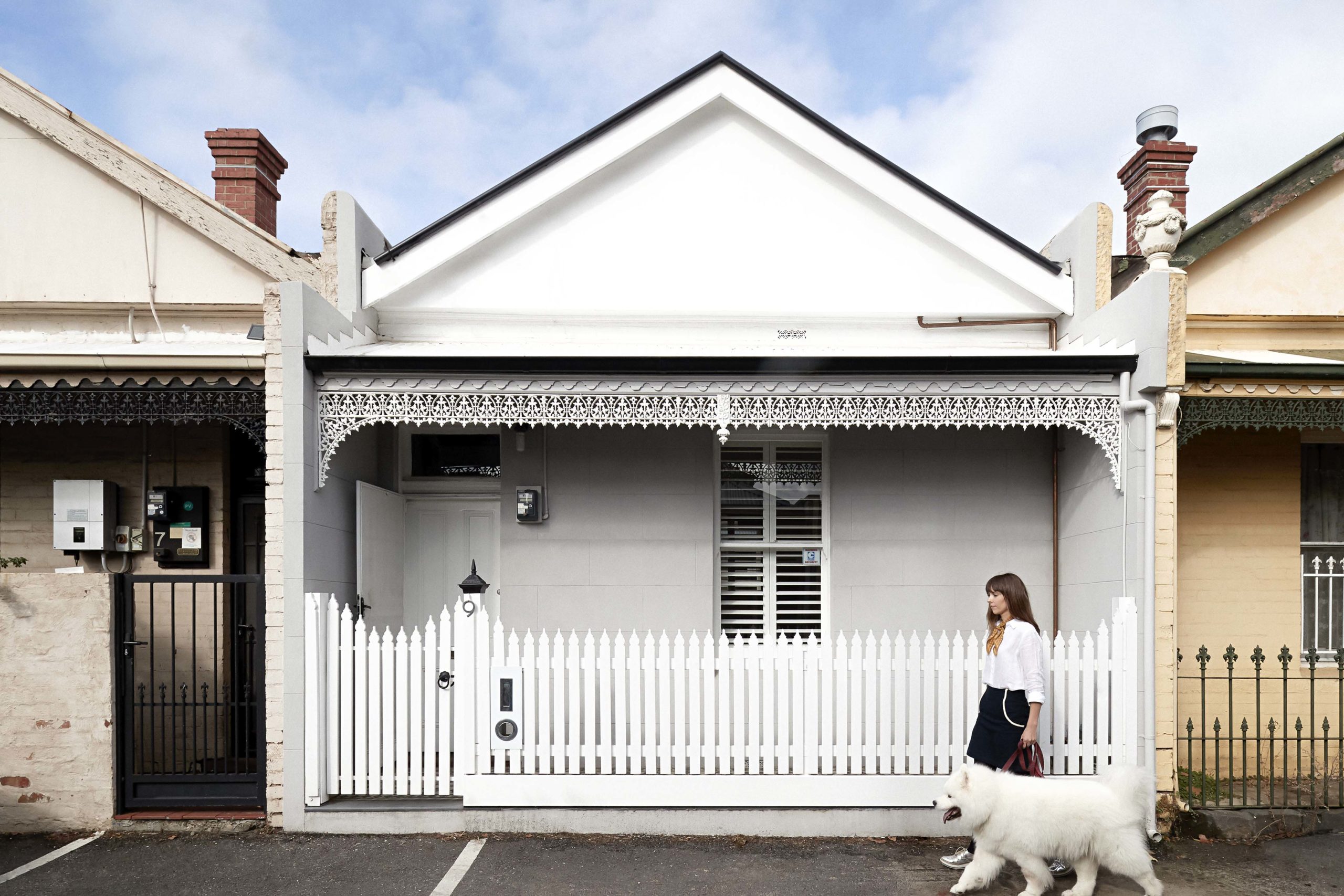 This Tiny House Is A Storage Lover's Dream
---
Good things come in small packages
Planning something a bit more elaborate for your home storage and organisation this year? Take inspiration from this pint-sized house in Melbourne, Australia, designed by Whiting Architects
Chances are that at least once in lockdown, you've day dreamed of escaping to a completely different destination away from ordinary life (and the clutter of your home desk), with endless sunshine to bask in and a simpler, more pared-back lifestyle and day-to-day routine.
Our choice would definitely be this pint-sized house in Melbourne, recently redesigned by Whiting Architects in collaboration with Fisher & Paykel. Don't be fooled by its minute proportions, though: once you step inside every inch of space is utilised, making it a storage lover's dream and offering some top-tier inspiration for how to re-think our own home organisation for January.
Aptly named Pocket House, the tiny terrace in Melbourne, Australia has just 96m2 of space to play with. But Whiting Architects – which is known for its bold reconfiguration of unusual properties and use of industrial materials like corrugated cladding – was more than up to the challenge.
The 50 Best Interior Designers
'The owners [two young professionals with a large dog] love to cook, so they wanted high-quality, hard-working appliances,' explains founder, Steven Whiting. 'The need for functional appliances that blended seamlessly into our design was paramount and Fisher & Paykel do this extremely well.'
We don't know about you, but we could happily swap our floordrobes, home office overspill and kitchen cupboard clutter for this bright, cleverly-illuminated open-plan sitting room and kitchen.
A blend of masculine lines, circular shapes and cleverly-deployed windows, lighting and mirrors help to create an illusion of space in a bijou area. Meanwhile, layered fur, monochrome, polished wood and metal add texture and interest – as well as a being bang-on-the-money for 2021 interior trends, with a touch of 70s cool.
If you're re-planning your own home storage, take note here: with floor-to-ceiling white storage cupboards, Whiting Architects give a lesson in how to create a sense of height and loftiness and cleverly utilise dead space under the stairs. Extending up to the ceiling also helps to make the most of vertical space, while creating a design feature that draws the eye up.
To further make use of available space, Pocket House was also furnished with Fisher & Paykel appliances which integrate into the kitchen cabinetry so as not to disturb the design, and to enhance the integration between the kitchen and living area. 'We like everything to complement each other and work together,' says Josie Somerville, Whiting Architects design coordinator, 'the appliances are slimline, tying them in with the monochrome palette of the kitchen.'
While we all wait patiently for lockdown 2.0 to end, we'll be dreaming of a perfectly organised, ultra-zen and tranquil space just like this one. Just imagine how much it would up your Zoom yoga and banana bread-baking prowess…
READ MORE
10 Ways to Re-Organise for a Peaceful Home / How to Declutter your Home: The KonMari Method / What is Lagom? The Lifestyle Trend We All Need Right Now