Sustainable Winter Floral Tips with Emily Baylis of June in March
Want to take your green thumb game up a level?
We sit down with Emily Baylis, the founder of June in March, as she shares her tips and tricks to creating the perfect floral environment in your home this season.
Interiors Inspiration: Dried Flowers
Sustainable Winter Floral Tips with Emily Baylis of June in March
Emily Baylis is a floral artist whose work has featured in the likes of the Chelsea Flower Show, The Venice Biennale and Milan Design Week, Emily is known for creating beautiful floral displays all over the world. With collaborations with big names like House of Holland, Sézane, Fenwick and Veuve Clicquot under her belt, she continues to brighten up interiors and exteriors alike. This winter, she shares her tips on how to achieve perfectly stylishly sustainable florals for Christmas…
Chic and Sustainable
In terms of long term use, dried flowers are always a great money-saving option. They are often cheaper, or just about the same price as fresh flowers – but of course they will last and could even be put into storage for next year. It's also a more sustainable way of enjoying flowers, and they look very chic. You don't need to go for the usual cinnamon and orange slice decorations… more stylish and up to date options include dried thistle and artichoke, roses, protea and amaranth.
Poinsettia Updates
For a chic twist on the traditional red Poinsettia, try Amaryllis. It's darker than Poinsettia and a bit less 'obvious' and, like Poinsettia, often comes potted. Then there's Ranunculus, also darker red and with vibrant ruffled petals and thick stems – great for a bit of texture. There's lots of great red flowers in the winter, Hellebores are also beautiful and they smell divine.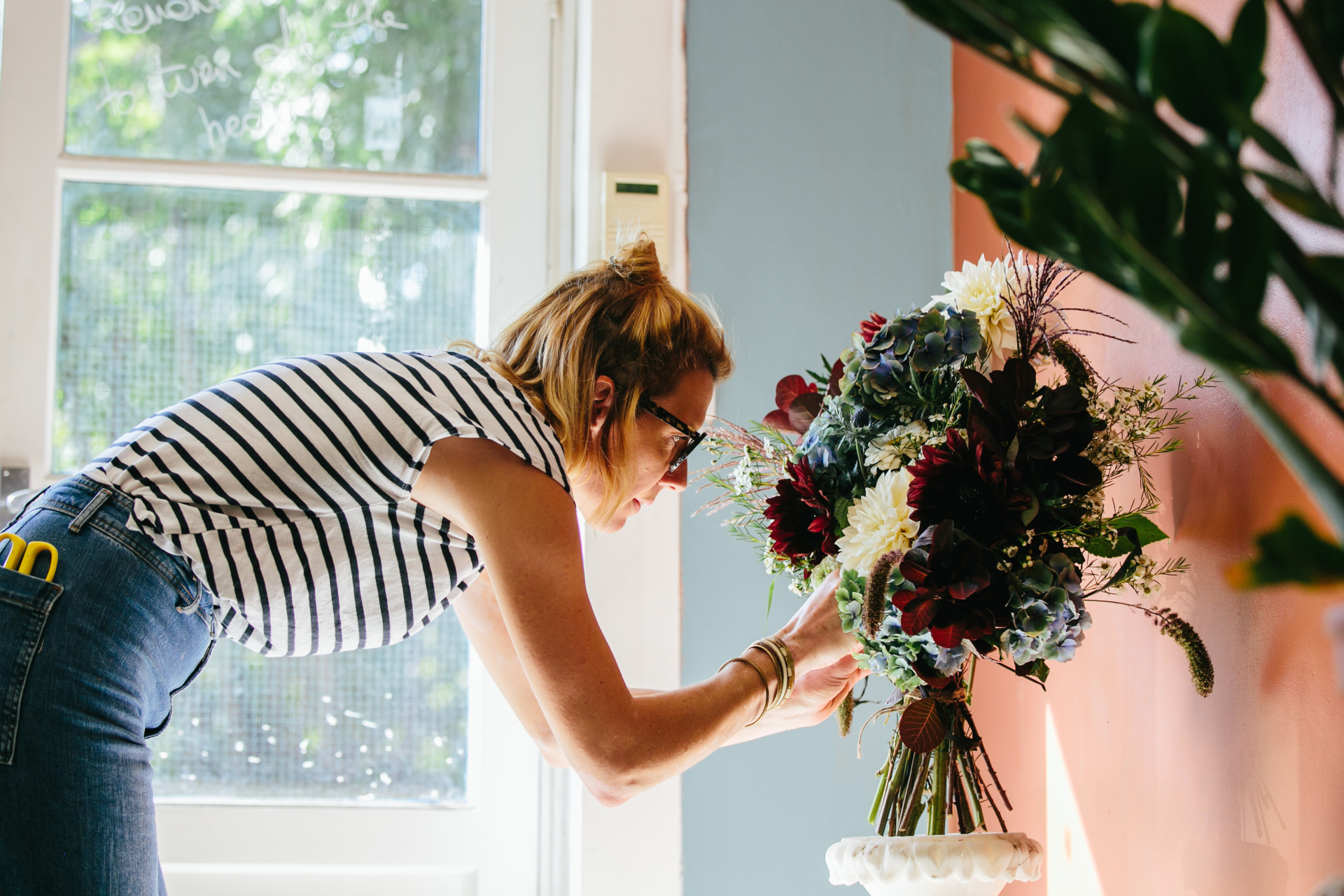 Fill it with Foliage
Of course, not many plants flower over the winter. Traditional, seasonal Christmas floristry includes lots of green foliage for a reason. Set the mood with options like eucalyptus and even berried eucalyptus for a lighter more contemporary look. Pine is also great and it smells gorgeous; it's all about the senses for Christmas. For a darker, rather more traditional result you can go for ruscus, or of course ivy. You can always just go for it and mix up the light and the dark, it's often a good way to highlight just how beautiful something is.
Get Closer to the North Pole
I used to like to tell my daughter that Icelandic Poppies were what Santa Claus had in his garden. They look pretty delicate and summery, but are actually perennials that thrive in cold conditions, a true winter wonder and very stylish. I love them.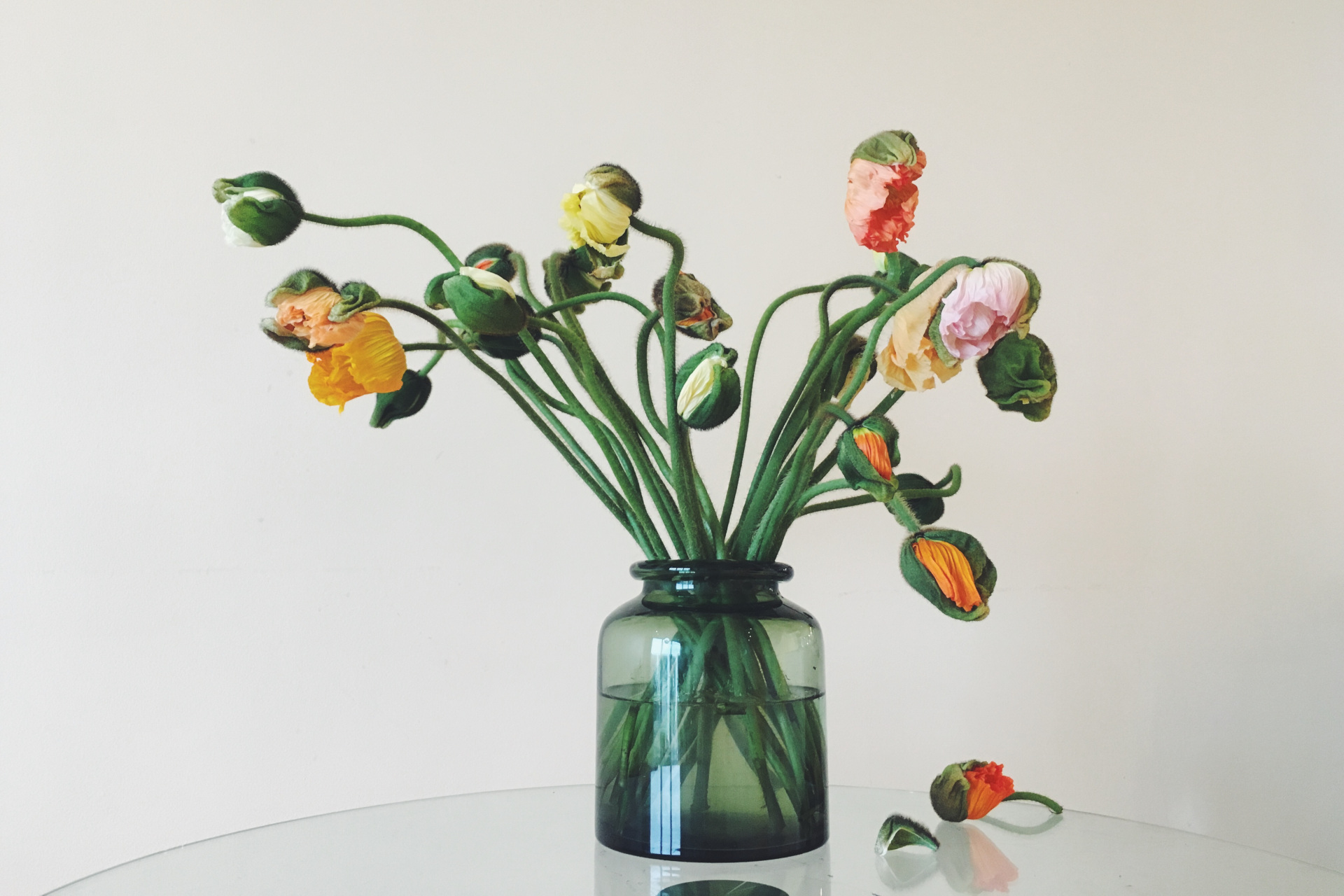 Style it up sustainably with a personal touch
Don't go out and buy new things to style up a table setting, or even new vases. I always use pieces from home or sometimes things I salvage or find out and about. You will often see me picking up a large stick in the park that I can use for hanging winter floral decorations (ignore the looks!). You can also try old wine bottles, jugs and large jars for table settings and mantelpieces. Get the kids involved hunting things down and set them little challenges, it's all part of the fun and makes everything so much more special, with great memories. Florals should be fun, especially at this time of year.
You can keep up with Emily on her website, juneinmarch.com.
Featured image: June in March
Flower Shows To Visit in 2021 – 2022