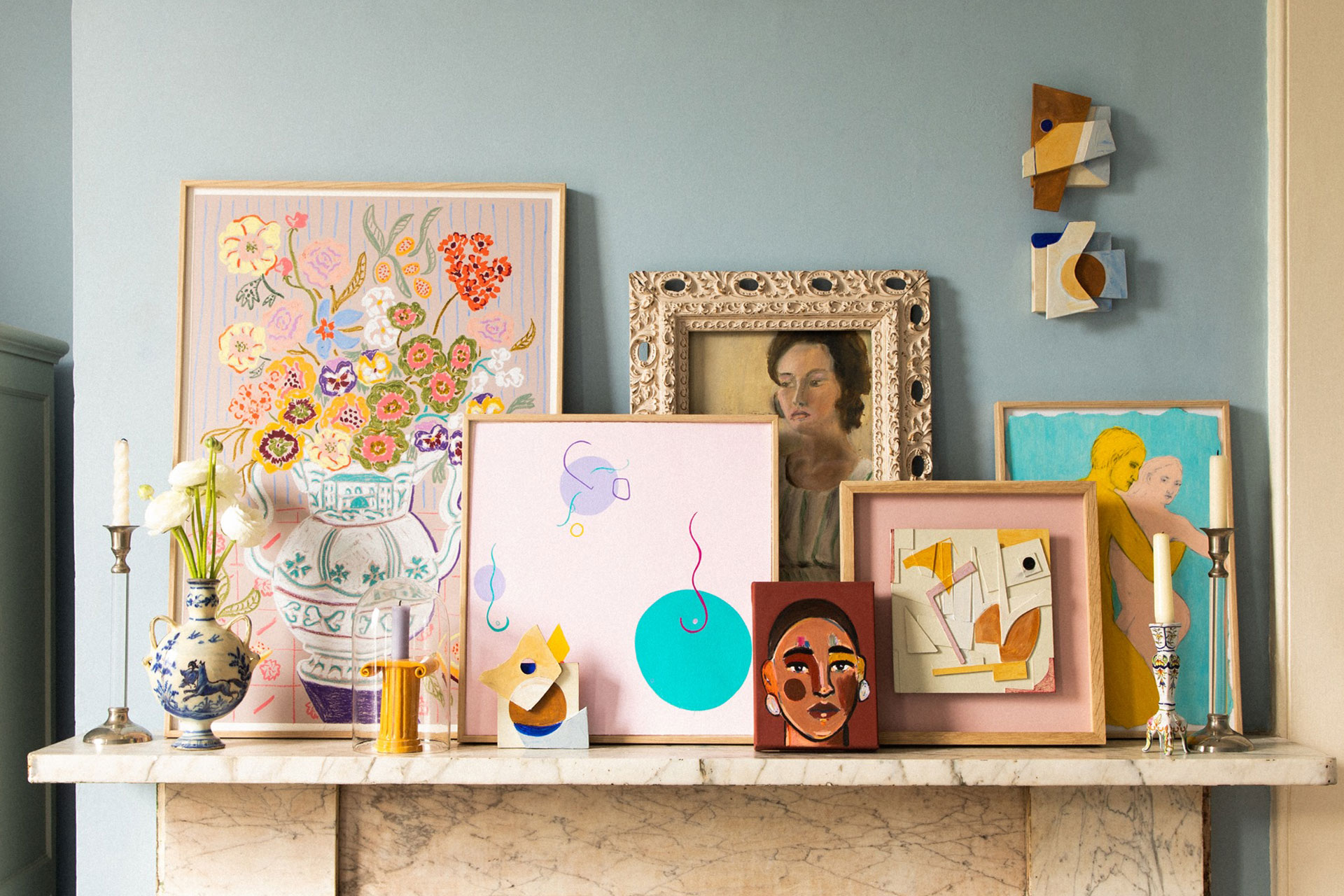 The Best Picture Frames to Hang Your Prints in
---
Because your print not needs, but *deserves* it
We've all been guilty of buying a print, but not getting around to buying a frame; let our edit of statement frames change your mind. Forget standard clip frames and boring black, these statement frames are as eye-catching as the art they'll hold. 
Beautiful Statement Picture Frames to Hang Your Print in
We've all done it. We buy a print, let it prop for months on a shelf, then the inevitable curls and waves ensue, and we deeply regret not just buying a frame in the first place.
There's lots to consider: do you go for an additional mount? (that's the extra white card insert around the inside of the frame).  Do you get colourful or a straight forward monochrome frame? Well, depends on you, but completely rides on what print, photograph, or artwork you're deciding to put in it, and whether the colours go (or clash in kind of a kitschy cool way).
Size matters too. Don't make the mistake of not properly reading the dimension details. Because often there will be two sizes of one frame, the actual frame size, and then the size that the frame can hold. If you get this wrong, (easily done), it's annoying. So watch out for that.
Don't also think you have to buy brand new. There's plenty of beautiful antique frames that'll elevate your print into a real objet d'art, we'd opt for Vinterior for those looking at a higher price point and more grand historical framing solutions. And go for eBay if you have something very specific in mind. Then it's also worth checking out the app Narchie (which is the Depop equivalent for interiors), where you'll likely come across something that can work at a much better value.
Picture Frame Perfection: Here's The Edit