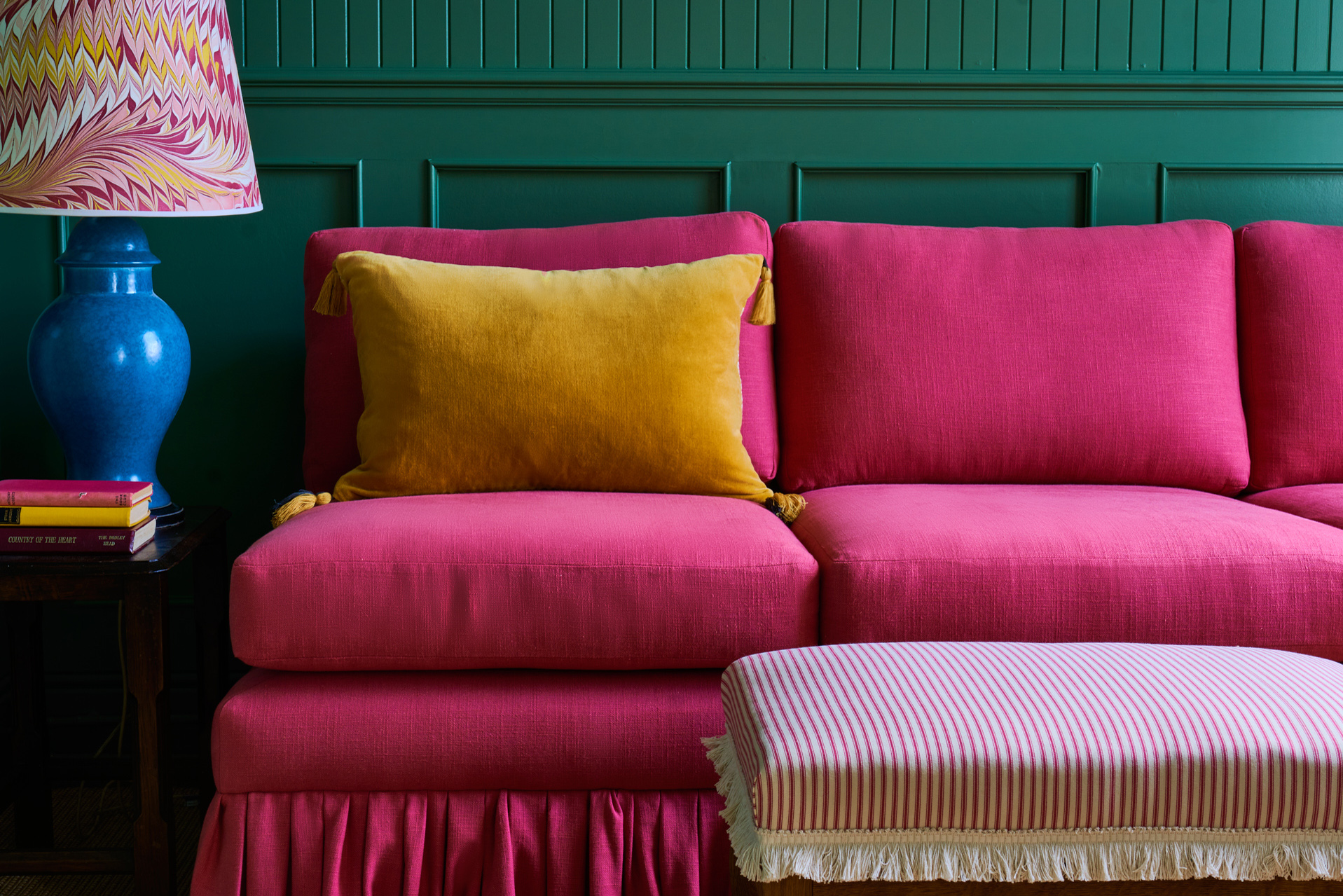 Royal Redesign: Inside The Mitre, Hampton Court
---
How interior designer Nicola Harding brought The Mitre back to life
Secret tunnels, regatta stripes and palace connections: The Mitre has it all, finds Sofia Tindall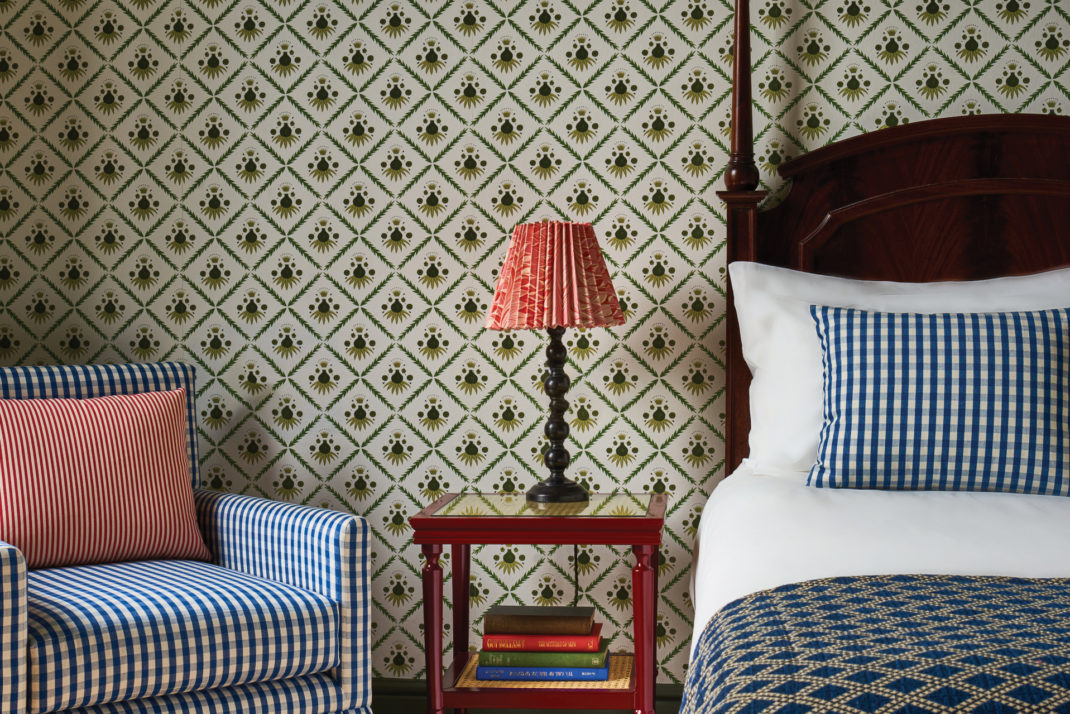 Nestled back from the river Thames, flanked by low-slung tree boughs, rowing boats drifting lazily past the windows, and possessing a rural sensibility to it which John Betjeman himself would struggle to do justice to ('In mud and elder scented shade / And pink and white the roses cling / And red the bright geraniums swing') – you'll find the recently-appointed Mitre; a hotel recalling a simpler, more beautiful time.
Stepping inside from the halcyon exterior setting of Hampton Court's river banks this impression is only enhanced, with layer upon layer of nostalgic ginghams and ditsy wallpapers presiding over the interiors – the lockdown work of interior designer,  Nicola Harding. It's easy enough to see why she was the perfect person for the job; eclectic flea market finds and with a delight-inspiring attention to detail (see: antique headboards, wicker hampers and nostalgic toys) are an unmistakeable ode to Harding's signature aesthetic, clicking naturally into place with original features – some of them dating as far back as 1665.
The 50 Best Interior Designers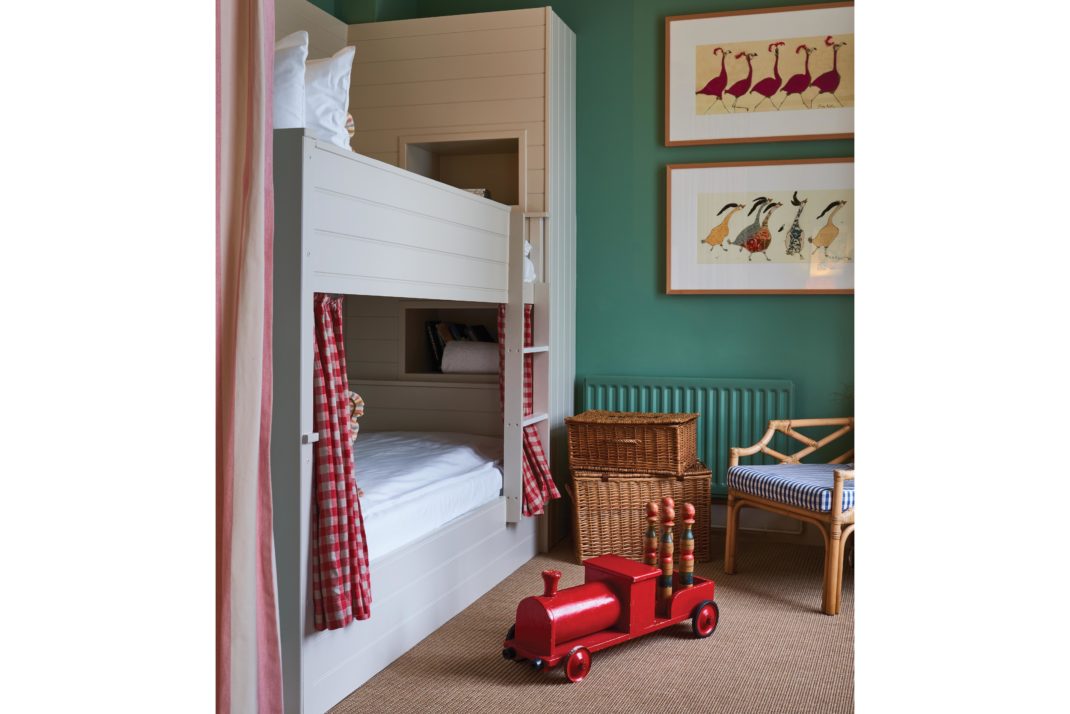 Yet it was a serendipitous appointment that led the north-London based designer to the project, in early 2020 Harding's schedule was already busy with residential projects in Marylebone, Notting Hill and Westminster. The Mitre had been taken on in February by hotelier Hector Ross, whom Harding had already worked with on the Beaverbrook in Surrey. He sought to emulate the same success at the down-at-heel guesthouse, and called upon Harding to cast her design magic. 'The design needed to be authentically connected to the history of the building and its location, and to the personality and intentions of Hector and the team,' she remembers.
The blank canvas of any creative's dreams, The Mitre already came with an intriguing past of royal connections (it was commissioned in 1655 by King Charles II as a lodge for his extra guests), a rumoured secret tunnel, and magnificent, regal views over the Thames which the interior designer immediately alighted upon for inspiration. 'The river and the palace play a large part, contributing to the stunning views from many rooms,' she recalls. But within her brief, there was also an imperative to create juxtaposition and contrast, conjuring a space that paired 'excitement and elegance, with an intoxicating atmosphere, and a sense of intrigue and whimsy,' and a necessity for 'eclectic, comfortable spaces full of character, that draw you in, thrill, and nurture in equal measure.'
Best British Textile Designers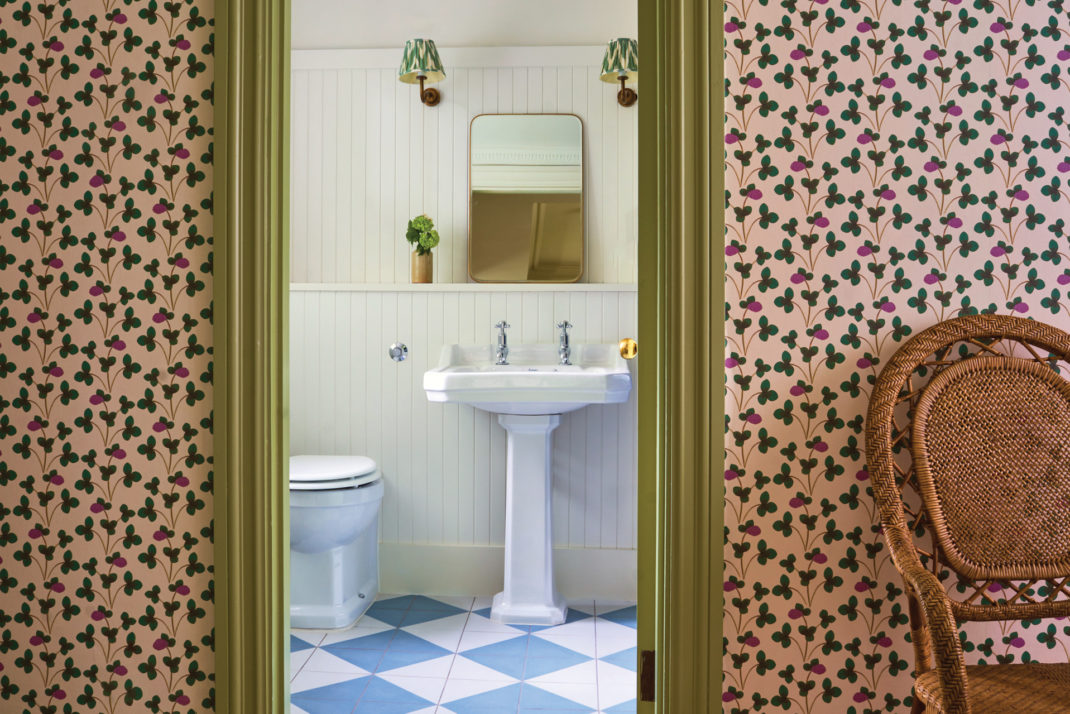 A task of no mean feat, but the surroundings provided more than enough inspiration to draw on: with Hampton Court Palace across the road and Bushy Park and the river just a stone's throw away. Also key to Harding's initial moodboard was the boating traditions of the area: 'We drew on boating inspirations – think of the bright colours and stripes of Henley Regatta – we used a lot of colour and pattern,' Harding observes. 'There's a striped, tented ceiling in the Coppernose restaurant – as you might see looking up from a riverside picnic.'
This light-hearted design caper continues into the bedrooms, with fits and starts of Fifties gingham and dashing cameos of flamingo pink, all infused with a kind of kidulthood whimsy, from the curtained bunk beds to the paint colours (over 100 of which have been used throughout): 'aqua green and blue for Coppernose, with a touch of oxblood red to draw your eye to the window; deep olive green for [its birthdate] 1655 and coral-coloured limewash in The Orangery,' explains Harding.
Top 10 British Furniture Designers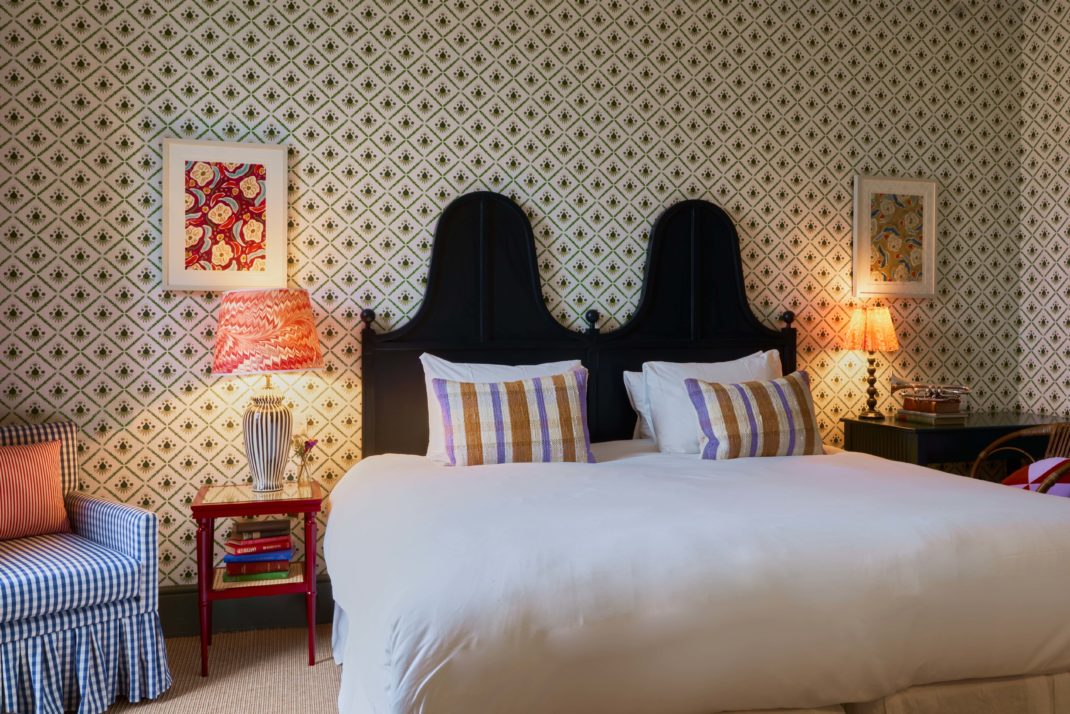 As you look closer into the details, however; it's here that the designer's influence becomes truly apparent. A number of antiques throughout the rooms were sourced by local dealers, and much of the materials for the project came from UK suppliers. Harding is most satisfied with the spaces featuring Rosi de Ruig lamps ('they're just bursts of happiness') and Ottoline wallpapers. An unseen detail, but one which plays subtly into the ethos and character of the hotel was Harding's commitment to weaving in the work of designers rooted in the surrounding area 'Both are based in west London; it was important to find suppliers that had a local connection,' she says.
With so many brightly unique rooms and spaces to choose from, each boasting more refreshed and refashioned retro charm than the next, what is her favourite part of the project?  'We are still working on the waterside Orangery,' Harding reveals. 'When it's finished that will be my favourite place – bursting with plants and an intoxicating, ethereal atmosphere on the riverbank.' Restored and revitalised it's to her credit that, when lockdown is over, The Mitre will be fit for royal guests once more.
The Mitre: Slideshow