Bernie Ecclestone turned motor racing from weekend pursuit to lucrative money machine, says Sebastian Coe.
The Face of Formula 1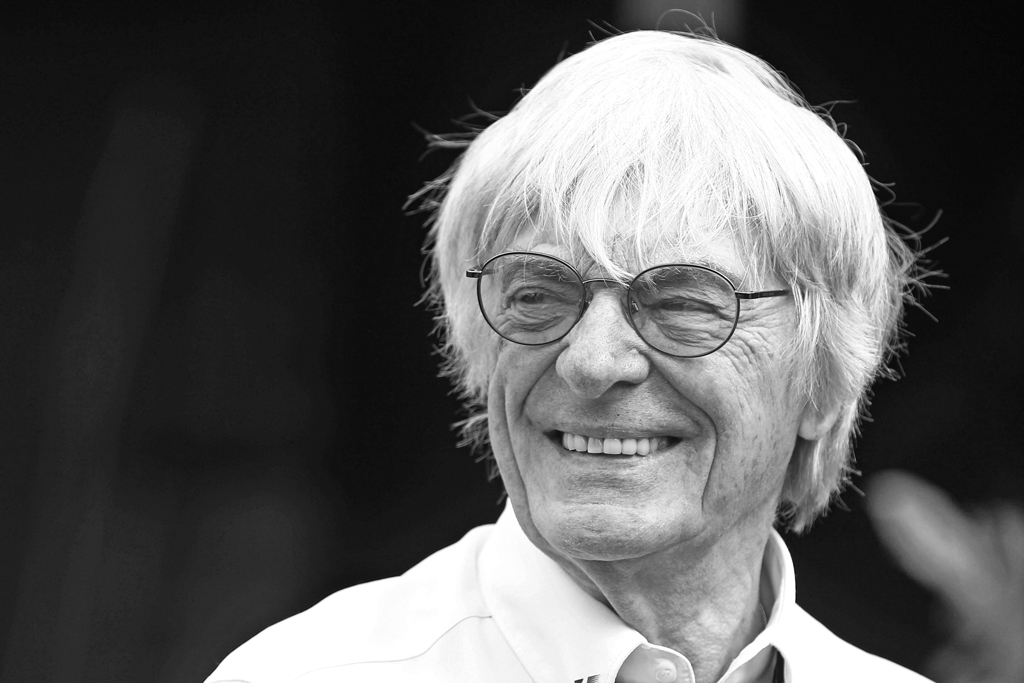 The media love using 'supremo' and 'tsar', words normally ascribed to those elevated to meaningless quangos or groups formed in a hurry by politicians to meet the 'something must be done' clamour. Our second game changer of this series has been called both, and with more justification than most. Bernie Ecclestone arguably turned what was a weekend, home counties leisure activity, described by some as a sport for those wearing duffle coats and carrying petrol cans, into one of the largest and most lucrative sporting properties on the planet – Formula 1 motor racing.
A Shift in Focus
Bernard 'Bernie' Charles Ecclestone is one of the few people in global sport immediately identifiable by their first name. Hailing from a fishing family in Suffolk, by the end of his tenure as the most recognisable face in the sport, he had pretty much netted the whole of it.  Bernie's original passion was for two rather than four wheels. His initial business venture was a motorcycle dealership trading in spare parts, but his first competitive experience came in the late Forties when he began to race Formula 3, mainly at his local track at Brands Hatch. After a few accidents he turned his focus towards the commercial potential that, from an early age, he understood instinctively. From driver representation – he notably managed the career of Jochen Rindt who won the 1970 world championship but was sadly awarded it posthumously having perished on the Monza circuit – to the ownership of the Brabham team, his journey through the sport included signing Niki Lauda and the young up-and-coming Nelson Piquet in the late Seventies.
Road Test: Jeremy Taylor Reviews The Volvo XC90 T8 R-Design
Bold Bernie
It was Bernie's cognisance, however, that to control the sport he needed to control the teams, the sponsorship and, importantly, broadcast. The formation of the Formula 1 Constructors' Association and then the Formula 1 Promotions and Administration that gave just shy of 50 per cent of television revenues to the teams and a good chunk of it to Bernie himself, went a long way to giving him his hold on the sport, ultimately reinforcing his omni-powerful presence.
Bernie was a buccaneer, making unilateral decisions – he once told me there was nothing in the world he hated more than a committee. And when fending off one insurrection from the teams, he told them in no uncertain terms that he knew what they were attempting to do, warning them coldly that they didn't have 'balls big enough' to carry it off. Like most mavericks, though, he had his critics, thanks to his autocratic behaviour, his cold calculations in consolidating his power and his controversial observations about some of the world's less than appetising dictators or the role of women in motor racing. His high-profile court case in Germany relating to a payment made to a bank official didn't help either. Although diminutive in stature, watching Bernie walking through the paddock or the grid in his pomp, was the closest that we will ever get again to one man's almost total control of everything he surveyed. Unquestionably a sporting game changer.
More From The Series…
Sebastian Coe's Game Changers in Sport | The Wilder-Fury Fight | The World's Greatest Female Athlete
---