Sebastian Coe remembers the most powerful man in sport of his time: founder of IMG, Mark McCormack.
Young and Hungry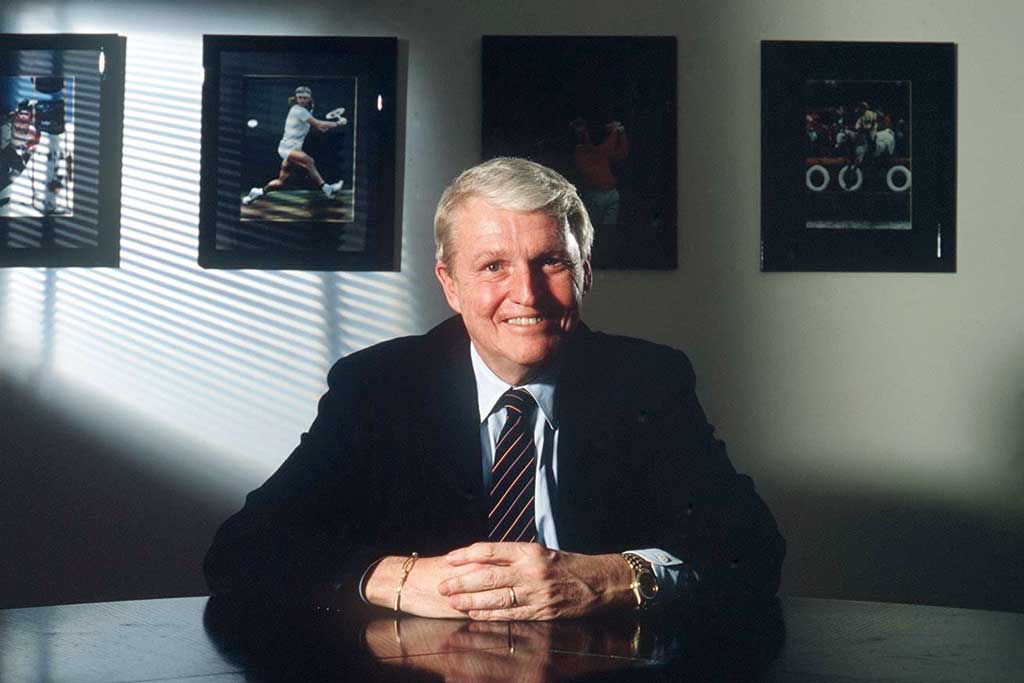 When a young, Yale-trained lawyer and a fledgeling local golfer shook hands, a commercial gamechanger was born and the most dominant sports marketing agency in the world came into being. Modest varsity golfer Mark McCormack agreed to help out Arnold Palmer with a little legal advice about a sponsorship contract he was about to sign. In not much more than three years, McCormack increased Palmer's income sixfold – and turned his client into golf's first TV celebrity. With an appetite for more, McCormack founded the International Management Group (IMG). Soon Jack Nicklaus and South Africa's Gary Player joined. All three bestrode the golfing world becoming some of the most globally recognised sports stars of their generation.
A Sporting Legend
McCormack understood that not only could he professionalise the relatively nascent commercial worlds of sporting talent, but with them under contract he could control and influence the events they were involved with. His representation of athletes soon spread to sponsors, the ownership of tournaments and the promotion of sports TV and sports' TV rights. I should declare an interest here. I became an IMG client in 1980 after the Moscow Olympic Games at a time when the strict amateur code in athletics and – more broadly – the Olympic Games winter and summer, was being challenged. In fact I was the first track and field athlete to join IMG's ranks. Athletics never proved as easy as some of the other sports to choreograph commercially.
Road Test: Jeremy Taylor Reviews The Volvo XC90 T8 R-Design
Doubtlessly a Game Changer
My first agent was from the golfing arm of the group which included Nick Faldo and Bernhard Langer. On the few occasions I met McCormack (he parcelled his day into 15-minute slots) it was clear that he personified the word driven. He was also low tech, always clutching a yellow legal pad and observing that he had any number of screens monitoring the growing empire but could really only master switching the TV on or off. If sport was the founding pillar of IMG it was by no means the only sphere of its activity. He set up Trans World International (TWI) in the late Sixties, which became the biggest producer of televised sport landing the rights for iconic properties like Wimbledon and the British Open. He also diversified into music, modelling and publishing and, alongside pretty much every sporting A-lister, he also looked after the Pope, Stephen Hawking and Plácido Domingo. It is for his seismic impact on all things commercial in sport that he will be remembered; not simply changing the face of sports marketing but building the industry from a standing start. I'll leave the last word to the American bible of Sport – Sports Illustrated, who described him as the 'most powerful man in sport'. McCormack died in 2003 and IMG is no longer the dominant market leader it once was but he was without doubt a game changer.
More From The Series…
Sebastian Coe's Game Changers in Sport | The Wilder-Fury Fight | The World's Greatest Female Athlete
---