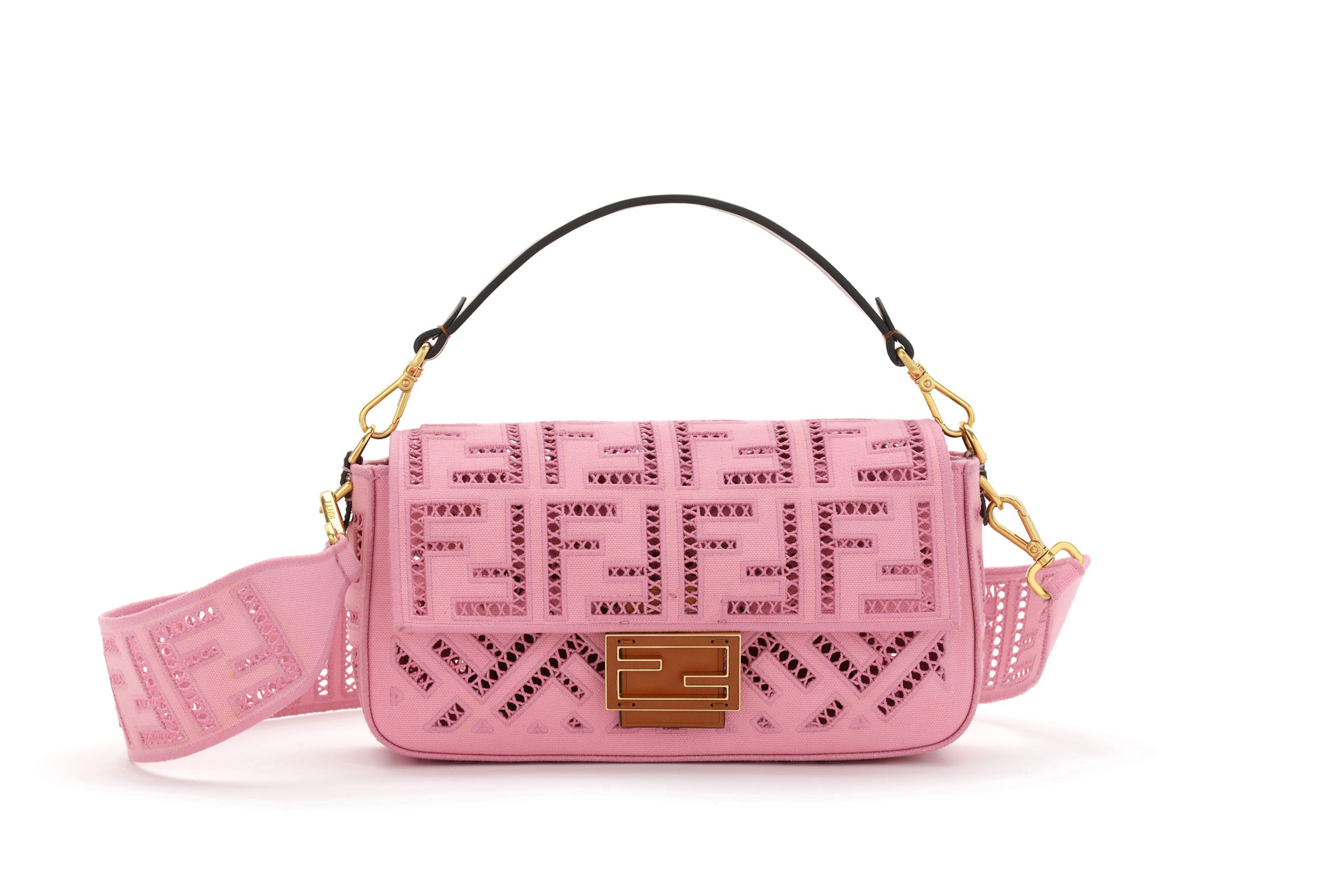 The Fendi Baguette is Trending – Thanks to Carrie Bradshaw
---
Baguette bags are back – and we want in…
It was never uncommon for Carrie Bradshaw to spark a trend, but even in 2021 the Sex and the City protagonist is demonstrating how to dress. One style piece stands out from the rest, however – the Fendi baguette worn and loved by Bradshaw, and the bag that was unwillingly robbed from her in season three.
Daily Shopping: The Luxury List
Sarah Jessica Parker was seen carrying the cult piece of Fendi arm candy in a purple sequin design whilst filming a scene in New York for the Sex and the City reboot And Just Like That, set to premiere on HBO Max later this year (with no UK release date as of yet). Captured 21 years later, the bag's reemergence proves that some things really don't go out of style.
View this post on Instagram
A signature naughties piece, Fendi originally designed the baguette in 1997, a small handbag with a short strap, just sizeable enough to hold your purse, phone, lipstick – and face mask, of course. Further made famous by Parker's character in 2000, the bag became a must-have piece and has since propelled numerous brands to produce their very own versions. There's even a Rizzoli coffee table book dedicated to the bag, The Fendi Baguette Book, and in 2021 the brand celebrated the It Bag's 15th birthday with a Paris exhibition. Ultimately, the baguette is a big deal. 
Looking for a slice of the style trend yourself? Shop our favourite baguette bags below.
10 Baguette Bags to Shop Now