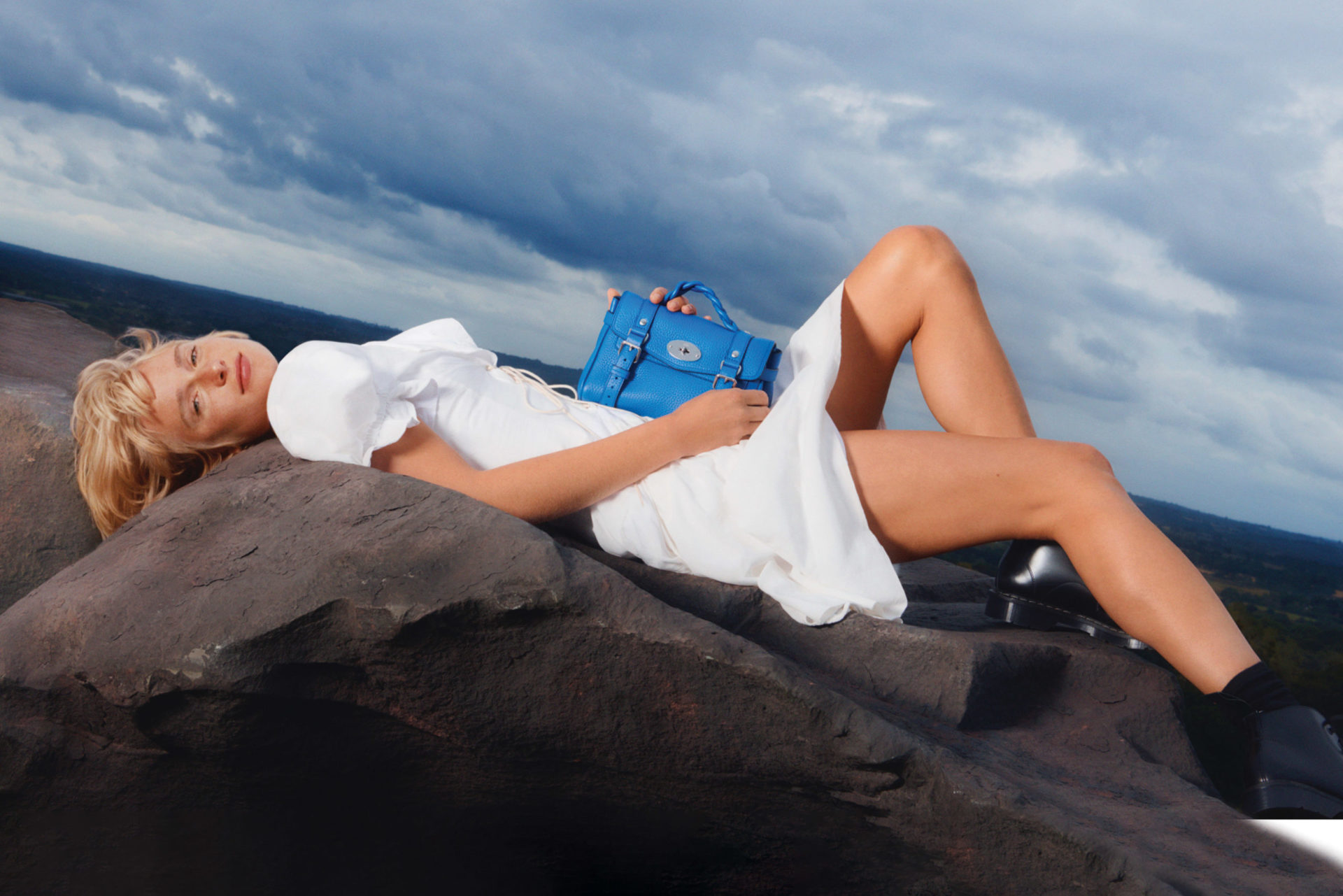 What's Trending In British Luxury? April 2021
---
The latest news, launches and innovations from your favourite British brands
Stay in-the-know with the latest updates from the world of great British brands.
The Best of British Style – Fashion, Beauty, Brands & More
British Luxury Industry News
29.04.21
Rolls-Royce Teams Up With Hermès on Bespoke Phantom Oribe
Bespoke craftsmanship is at the heart of Rolls-Royce, which won the Judges' Award at the Great British Brand Awards 2021. Its talented team of engineers and artisans in Goodwood, Sussex, has upped the ante with its latest design, the impeccable Phantom Oribe, which was created alongside storied French maison Hermès in Paris.
Commissioned by Japanese entrepreneur, art collector and supercar enthusiast Yusaku Maezawa, the Phantom Oribe was inspired by the traditional green and white glaze of antique Japanese Oribe ware, of which Maezawa-san is a prominent collector. It was envisioned by the client as a 'land jet' to complement a recently commissioned private aircraft.
The exterior and interior was designed and handcrafted by bespoke specialists from Rolls-Royce and Hermès, using materials, techniques and know-how from both houses.
"This unique Phantom is a fusion of East and West, ancient and modern, serenity and exhilaration," explains Michael Bryden, Lead Designer of the Rolls-Royce Bespoke Collective. "It was a great creative and cultural exchange working with Hermès; we learned a great deal from each other. It is always a pleasure when a client brings us a bold, clear and imaginative vision, and a great thrill to see it realised so perfectly."
Find out more about the Phantom Oribe at rolls-roycemotorcars.com
75 Year-Old Millinery Brand John Boyd Relaunches
Royal favourite millinery brand John Boyd will relaunch in May 2021 with a new owner and creative director, Sarah Marshall. Sarah worked alongside John Boyd for fourteen years, until his death in 2018. The new era for the 75-year-old brand will be marked by a capsule collection that's a joyous celebration of spring and a celebration of our re-emergence after lockdown ahead of the much anticipated hat wearing season.
Elegant and flattering, with a distinct playfulness, Sarah's hats are all intended to spark joy in the wearer. Each hat has been made entirely by hand using couture millinery techniques and materials like luxurious Italian silk organza and vintage Swiss raffia ribbon.
The new collection started with the reimagining of Princess Diana's famous 'going away' hat that John Boyd created for her wedding in 1981. Sarah focused on capturing the essence of the famous peach coloured hat and then reworking the concept for a wearer in 2021. The fluffy ostrich feather that dropped dramatically to the side has been replaced with giant silk organza peonies with each petal individually hand painted and cut, then shaped and sewn into a flower. Diana's 1980s-style tricorn is transformed into a sleek modern beret, made on a hand sculpted block.
'I wanted to design and make hats that were coherent with Mr Boyd's style, which I adore,' says Sarah, 'but also lift them away from the heavier lines that defined the fashions of the 1980's. I love exploring techniques and with this collection I have let my imagination run wild. It was a real pleasure to make the hats while still in lockdown, dreaming of the future events that they would be worn to.'
The collection will be available in May 2021, johnboydhats.co.uk
Johnstons of Elgin Receives Queens Award for Sustainability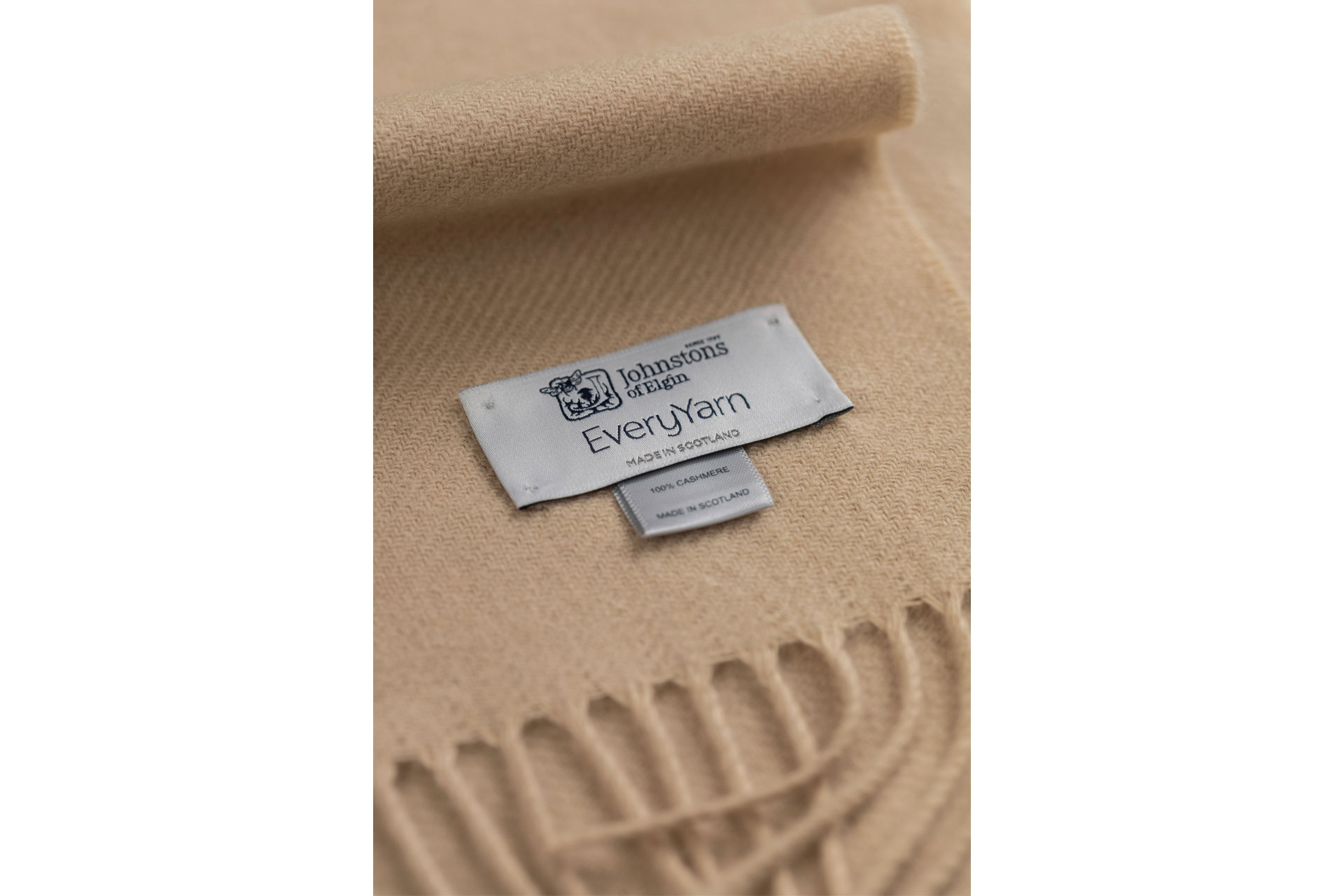 The UK's largest producer of luxury cashmere and fine wool goods, historic Great British Brand Johnstons of Elgin has been named as a recipient of this year's Queen's Award for Enterprise in the Sustainable Development category.
The accolade was given thanks to Johnstons of Elgin's 360-degree approach to sustainability and its approach to working with natural, renewable, and biodegradable fibres. The brand was also praised for its wider industry commitments to limiting environmental impact, animal welfare, its people and approach to sustainable textiles manufacturing.
Established in 1797, Johnstons of Elgin is one of the last few remaining vertical mills in the UK that still processes the raw cashmere and fine woollen fibres right through to the finished product. In 2019, Johnstons reinforced its slow luxury credentials through the launch of a range, EveryYarn, which uses leftover yarn from its main collections.
The company is also one of three founding members of the Sustainable Fibre Alliance, a non-profit international organisation that works to sustain the pasture lands and welfare of animals in cashmere producing regions. It's the fourth Queens Award for the 224-year-old brand, which previously landed awards for Export Achievement in 1978, 1994 and 2002.
Find out more at johnstonsofelgin.com
28.04.21
Thyme Announces Reopening in May
Like everyone else in the country, rural Cotswolds haven and Great British Brand Thyme will be throwing open its again doors in May. In the Ox Barn restaurant, chef Charlie Hibbert will present a finely tuned garden-to-fork menu, with seasonal specials like pork with polenta and asparagus, meringue with garden rhubarb and new season mint and stracciatella ice cream. Dining inside the restaurant's architecturally extraordinary space or on the south-facing terrace is a treat, whichever you choose to do.
The Hibbert family, owners of Thyme, have been beavering away behind the scenes for the late spring re-opening, meaning the hotel rooms, boutique, spa and cookery school are more than ready to welcome guests once more. Can't make it in person? Head to the online Thyme shop, and browse Caryn Hibbert's latest additions to her Bertioli by Thyme table linen collection, featuring beautiful cherry blossom, wild chicory and buttercup designs.
Re-opening details and Bertioli by Thyme products are available online at thyme.co.uk and on site in the Cotswolds
23.04.21
BFC Launches the Institute of Positive Fashion Forum Ahead of COP26
Ahead of COP26 in November, the British Fashion Council has announced the Institute of Positive Fashion Forum, a day-long event on 10th June 2021 of panel talks and round-tables. It'll feature big names from the industry like Virgil Abloh, founder of Off-White and Artistic Director at Louis Vuitton Men's, Alexander McQueen's CEO, Emmanuel Gintzburger, and CEO of Burberry, Marco Gobbetti, all discussing the future of fashion.
You can read the full new story here.
20.04.21
Graff Unveils Five New Diamond Jewellery Watches
British fine jewellery brand Graff has just announced the arrival of five beautiful new jewellery watches, each embellished with exceptional diamonds in a range of unique styles.
Graff's skilled London craftspeople worked in tandem with the brand's dedicated watchmaking division in Geneva to create the watches, all of which feature sublime Graff diamonds. From pure white diamonds to rare pink and yellow Fancy diamonds, the watches are a celebration of the brand's status as a global leader in sourcing, cutting and polishing exceptional stones.
£POA, available now. graff.com
19.04.21
Chelsea Barracks Announces LEED Platinum Status, Making It The Most Sustainable Development in Europe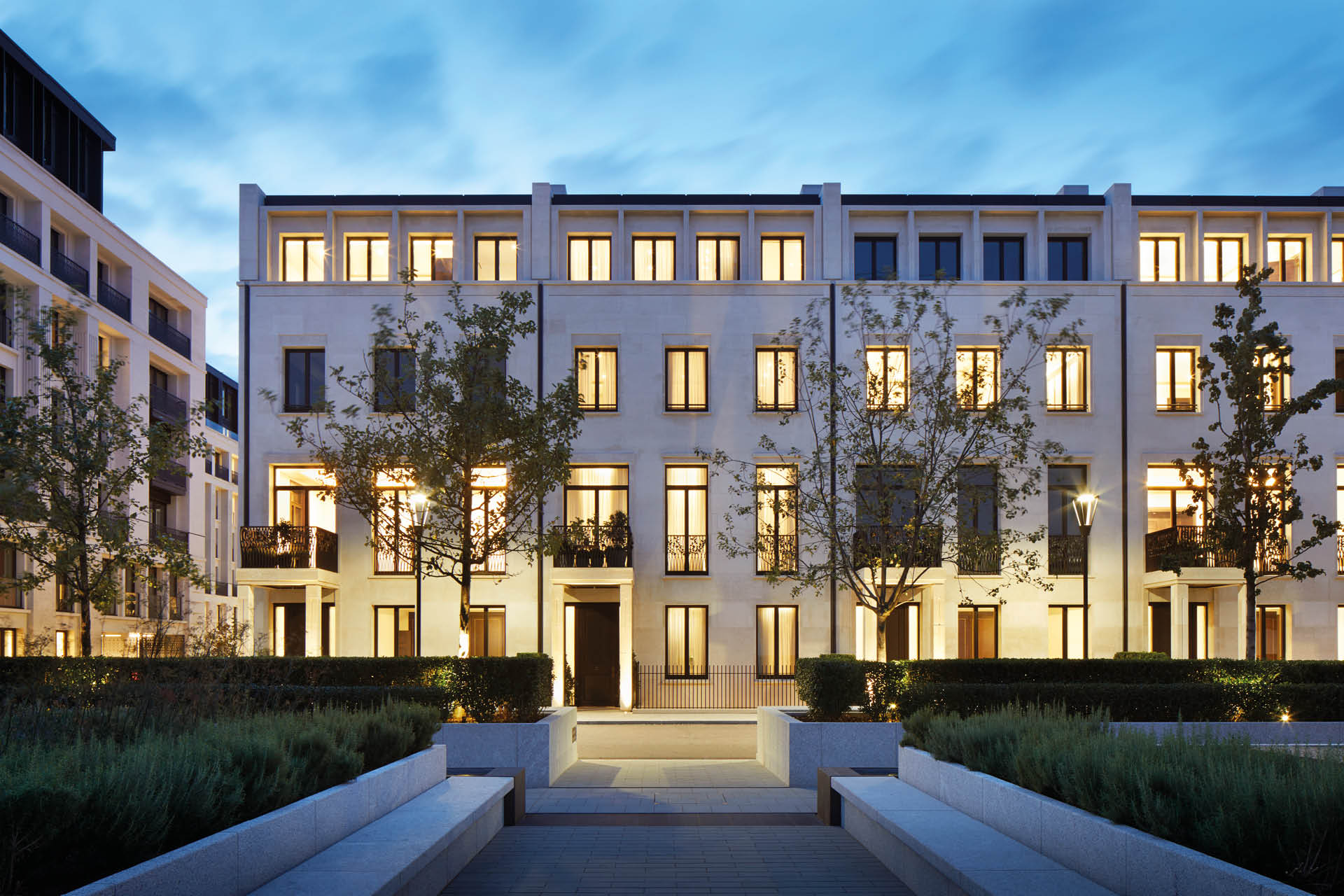 London's Chelsea Barracks development has been awarded LEED (Leadership in Energy & Environmental Design) Platinum certification, the benchmark for green building certification. By the award's criteria, it means that Chelsea Barracks is the most sustainable development in Europe, and is one of only 16 projects around the world to hold the certificate.
Chelsea Barracks' key criteria for gaining the recognition from LEED include accessibility to nature and spaces for social interaction for residents and the wider community; the wide use of Portland stone, a sustainable material with a long lifespan and a much lower embodied carbon than alternative materials; ample cycling facilities and electric charging points; sustainable landscape strategies included planting native species, increased biodiversity, and irrigation through water collection; and installation of green roofs.
13.04.21
British Fashion Council Launches BFC Changemakers Prize with Swarovski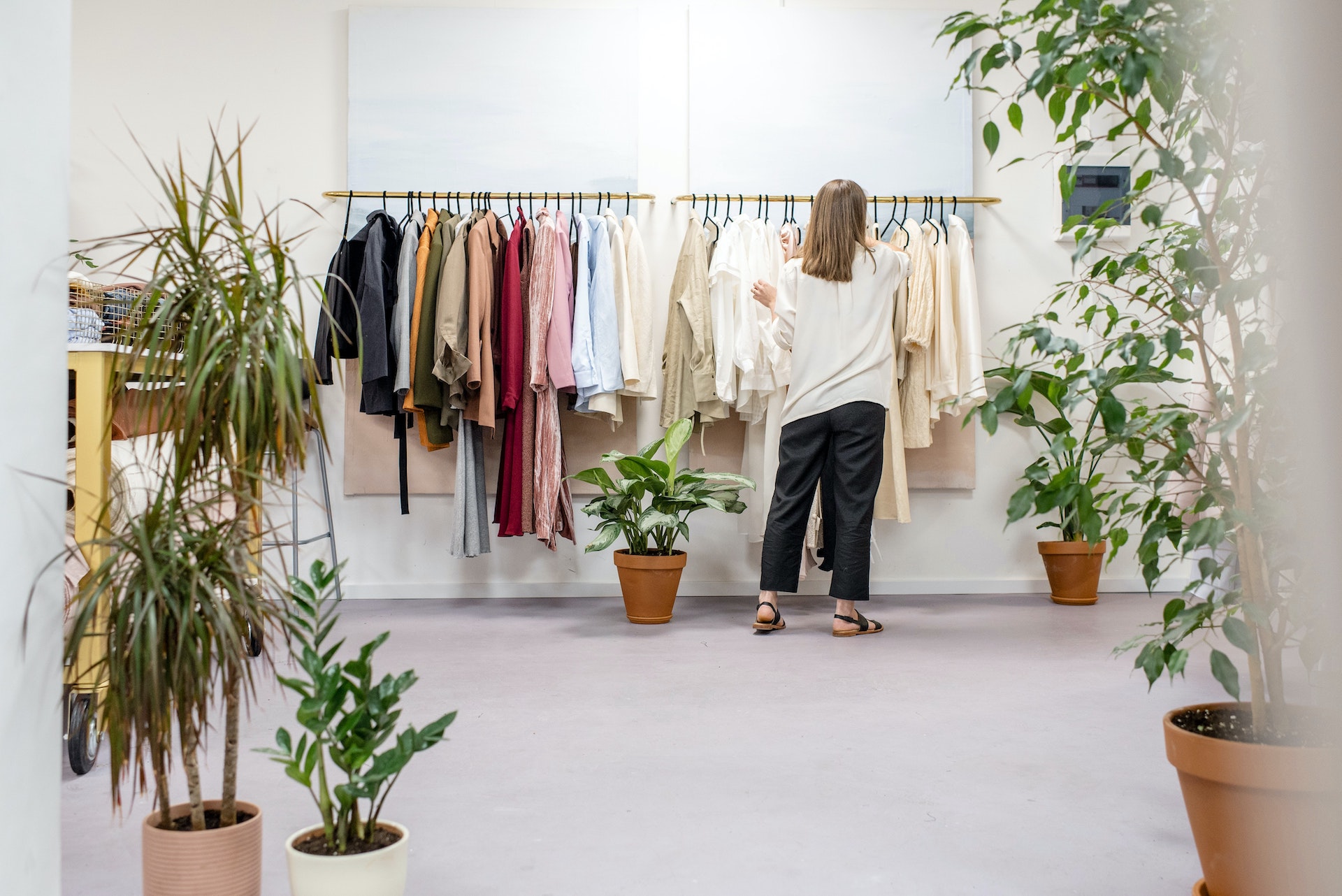 The British Fashion Council (BFC) has announced the launch of the BFC Changemakers Prize in partnership with Swarovski, a new project that aims to discover and celebrate individuals within the fashion industry – the unsung stars who go above and beyond, making outstanding contributions and striving for positive change.
The award is open to anyone working in the fashion industry in UK, and focuses on celebrating individuals and championing inclusivity and innovative thinking. Entrants can be nominated by colleagues, peers, businesses and employers in recognition of outstanding work that aligns with one of the three pillars set out by the BFC's Institute of Positive Fashion: Environment, People or Craftsmanship and Community.
Nominations open today and more information on criteria and entry forms can be found here.
Rapha Bucks Retail Trend to Expand Its London Clubhouse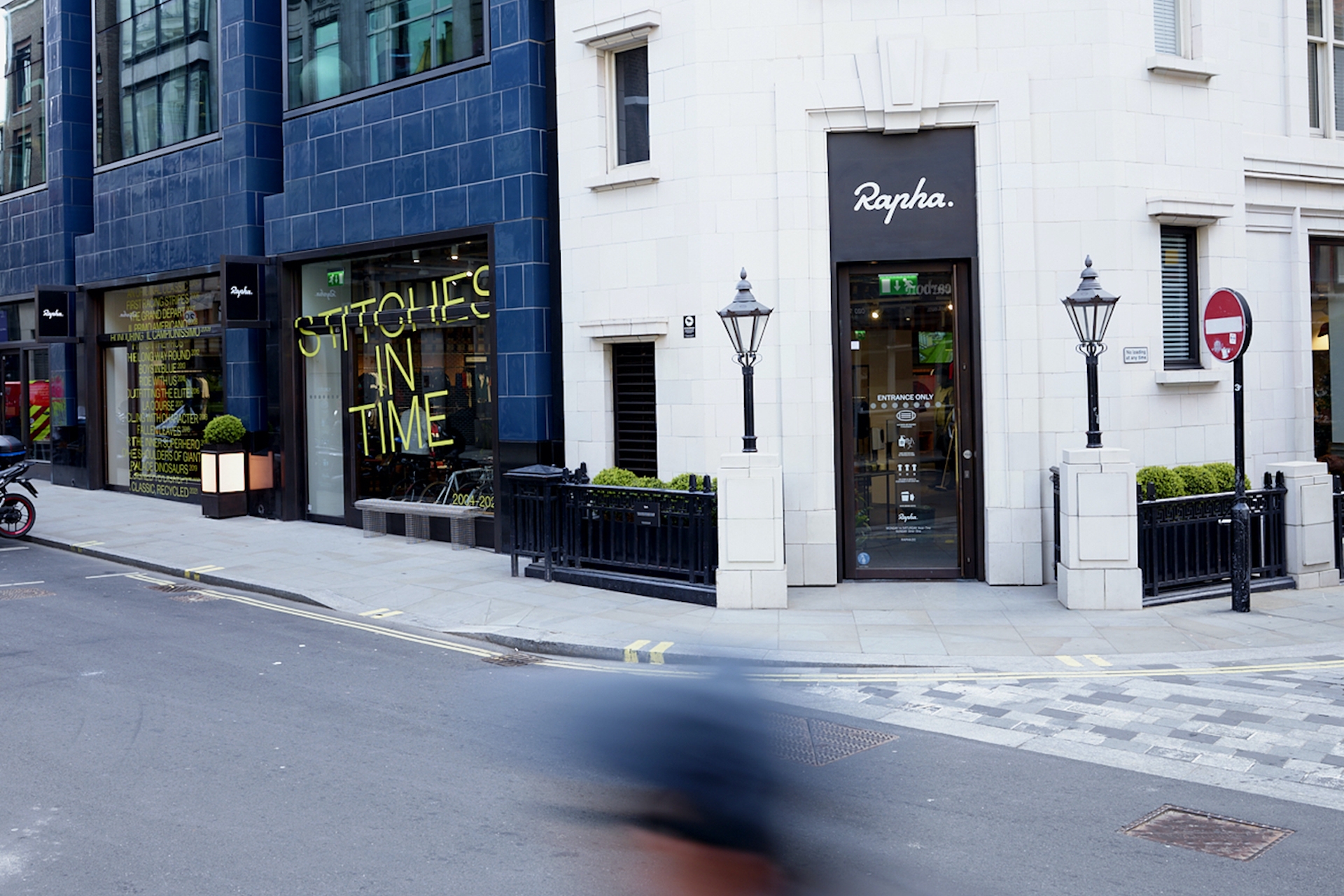 Covetable British cycling brand Rapha has gone from strength to strength in the pandemic, with people flocking back to their bikes as a healthy hobby to do from home.
After a long period of closure, the brand just reopened the Rapha Clubhouse in Soho after a complete refurbishment and expansion. It'll offer a whole new shopping experience for men and women, an experiential space for exhibitions celebrating the culture and stories of cycling, a larger cafe area for the riding community and a schedule of events, workshops and daily group rides.
The Clubhouse will open with its first exhibition Stitches in Time – a retrospective of Rapha jerseys through the ages and the story of the brand.
85 Brewer St, Soho, London W1F 9ZN, rapha.cc
BFC Launches Its Student Fabric Initiative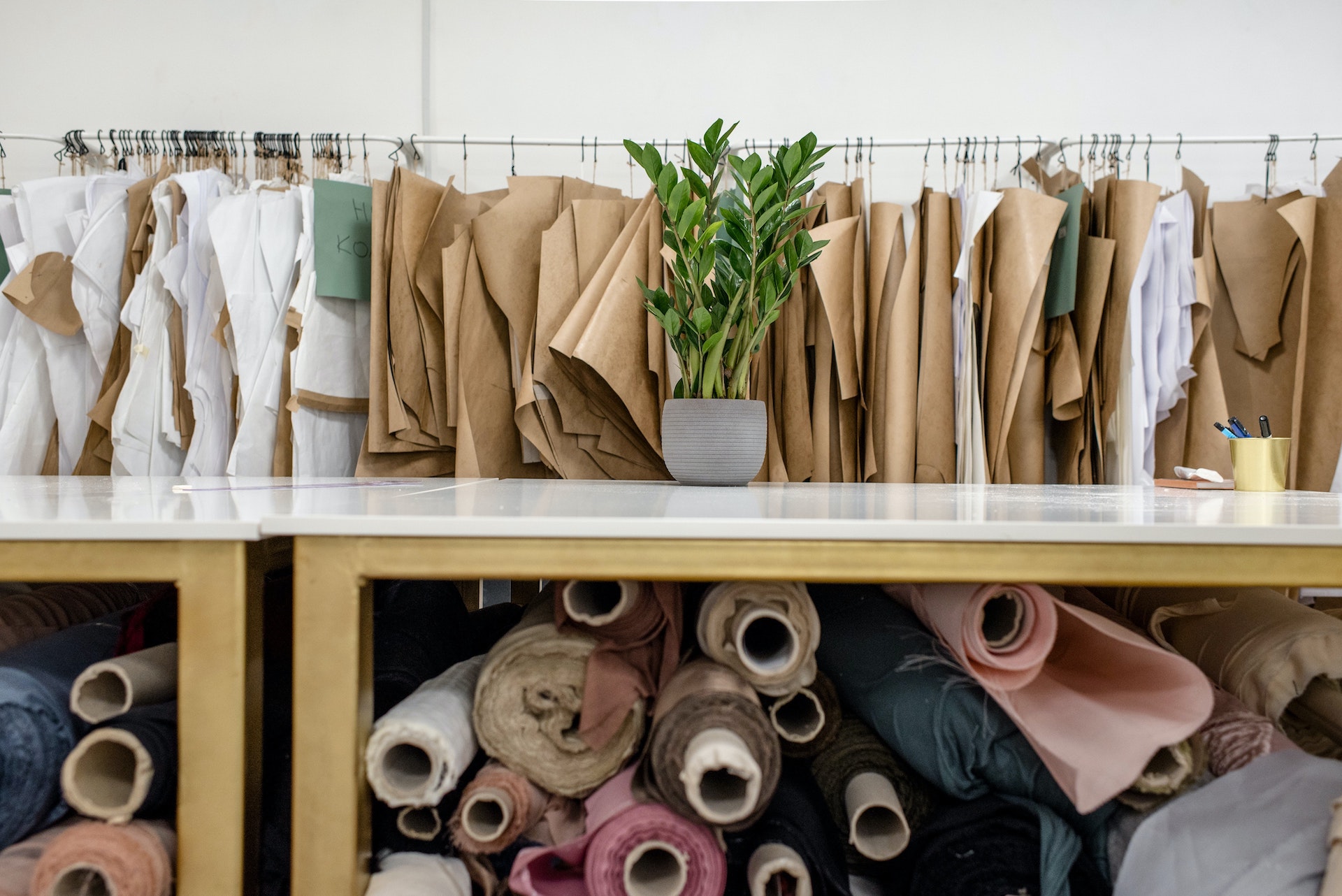 The British Fashion Council has launched its Student Fabric Initiative, developed to support fashion students across the country in the face of the pandemic while also to reduce waste across the industry. Twenty four brands, including Paul Smith, Preen by Thornton Bregazzi and Sunspel have joined together to donate materials, including deadstock and unwanted fabric, to fashion students at 33 colleges in need around the UK. Burberry has supported the delivery of the material, and the initiative is supported by Charlie Porter, with additional help from Matches Fashion, Fora and Cozette McCreery.
"It's incredible to see the fashion community come together to help students across the country by donating fabrics," said supporter and fashion journalist Charlie Porter. "This collective action is in response to the pandemic but will hopefully become a model for how designers and brands can give back in the years ahead, placing sustainability at the heart of UK fashion education."
Barbour and John Lewis present The Wilderness Collection by Ben and Marina Fogle for SS21
Just in time for our al fresco summer plans is Great British Brand Barbour's latest collaboration with Barbour and its ambassadors, Ben and Marina Fogle. The Wilderness Collection features menswear, womenswear, childrenswear and accessories, all designed for embracing and exploring the great outdoors. It's available exclusively at John Lewis.
"We really enjoyed working on the latest Wilderness Collection with Barbour for John Lewis," said Ben and Marina of the new collection. "It's really important to us that our clothing is both practical and stylish and we're proud of the balance between these two characteristics in our Spring Summer 21 range. We hope that these new designs will encourage families to benefit from spending time outdoors together – we passionately believe that even a short time spent outside can do wonders for everyone."
Available now at johnlewis.com
12.04.21
John Smedley Announces Second Royal Warrant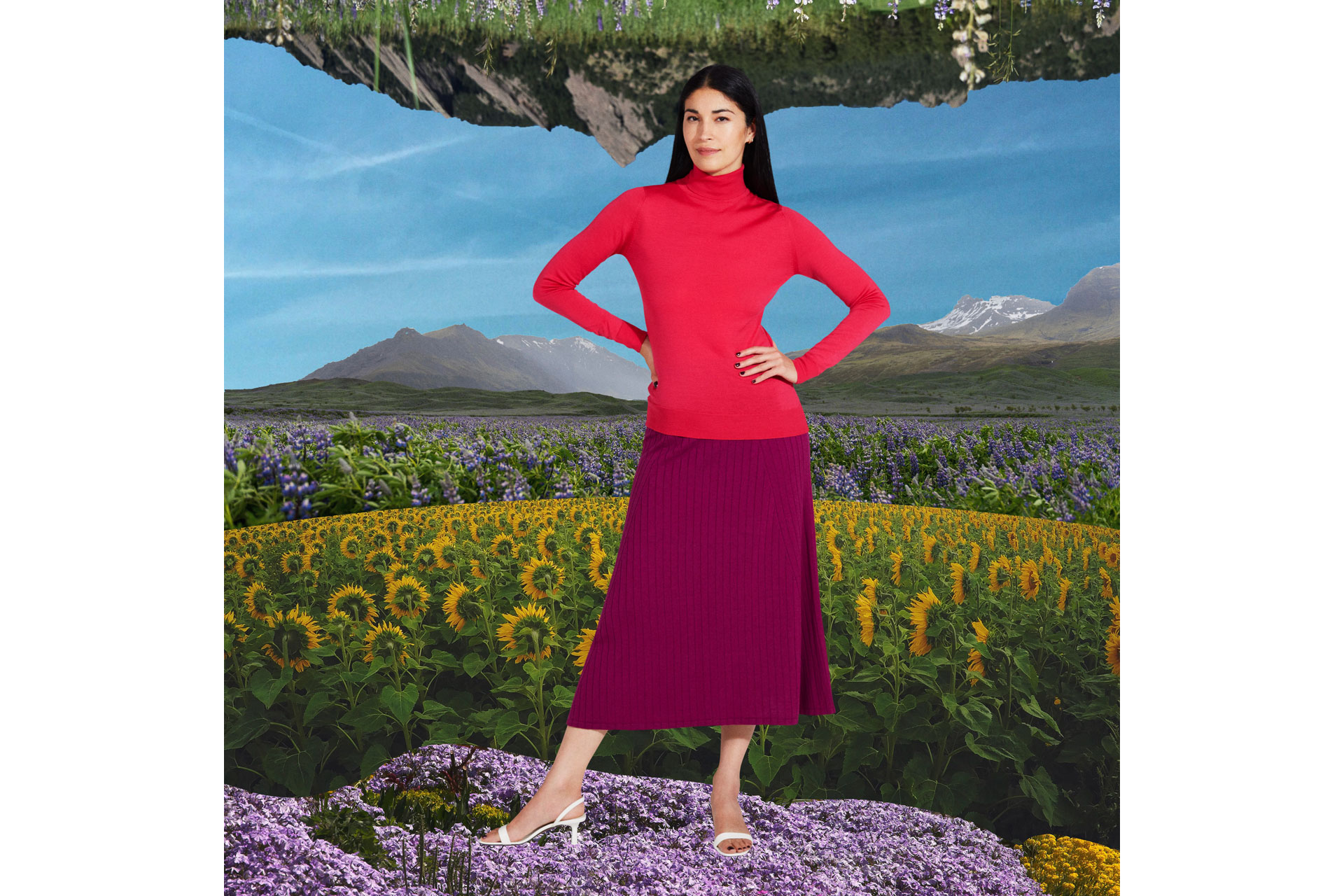 We love a cosy jumper here at C&TH, and we think Great British Brand John Smedley makes some of the finest knitwear around. And it seems that we're not the only ones: the brand was just given the ultimate seal approval with a second Royal Warrant of Appointment, granted by His Royal Highness The Prince of Wales as manufacturers of fine knitwear.
This award sits alongside the existing Royal Warrant of Appointment for fine knitwear from Her Majesty The Queen, which the company gained in 2013.
"The team is extremely honoured and proud to gain such prestigious recognition for the quality of our garments," says Dr Bryan Jackson CBE, Chairman of John Smedley Ltd. "We are all working hard to preserve a long and fruitful future for the company that continues to honour our heritage whilst also looking forward, this award will greatly bolster our team morale and spur us on even more."
A Royal warrant is a mark of recognition for companies who have supplied the Royal Household with goods for the last 5 years and currently have an ongoing trade arrangement. It's an award that dates back to the 12th century, when there was strong competition between tradespeople to gain the royal seal of approval. The Royal Warrant of Appointment was then officially created in the 15th century, and is still used today.
Crazy Pizza Launches on the Knightsbridge Estate With Outdoor Dining Terrace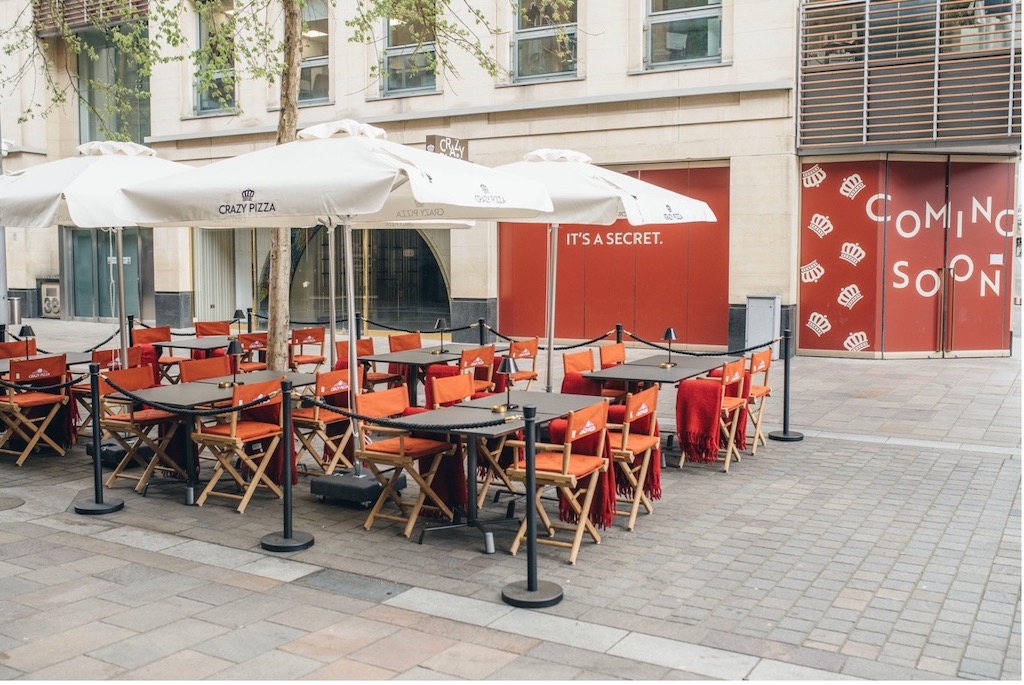 With perfect timing to mark the reopening of hospitality across the UK, new Italian destination restaurant Crazy Pizza is opening its third global location today (12 April) – others being Marylebone and Monte Carlo – in the the heart of Knightsbridge, in the 3.5-acre Knightsbridge Estate that's currently undergoing significant renovation.
Crazy Pizza, which offers a slick, elegant dining experience with its signature thin, crispy pizzas with 'crazy' toppings (like black truffle with white truffle oil, or smoked salmon and crème fraîche) will initially launch, following government guidelines, with a spacious heated outside terrace on Hans Crescent seating up to 24 people.
"We are excited to bring this internationally renowned dining brand to Knightsbridge," says Sarah Waller, Senior Asset Manager for The Knightsbridge Estate. "Our ambition is to ensure The Knightsbridge Estate is a welcoming and enjoyable destination for visitors and residents alike, and Crazy Pizza perfectly complements The Estate and the neighbourhood."
06.04.21
Walpole Announces Launch of British Luxury Sustainability Report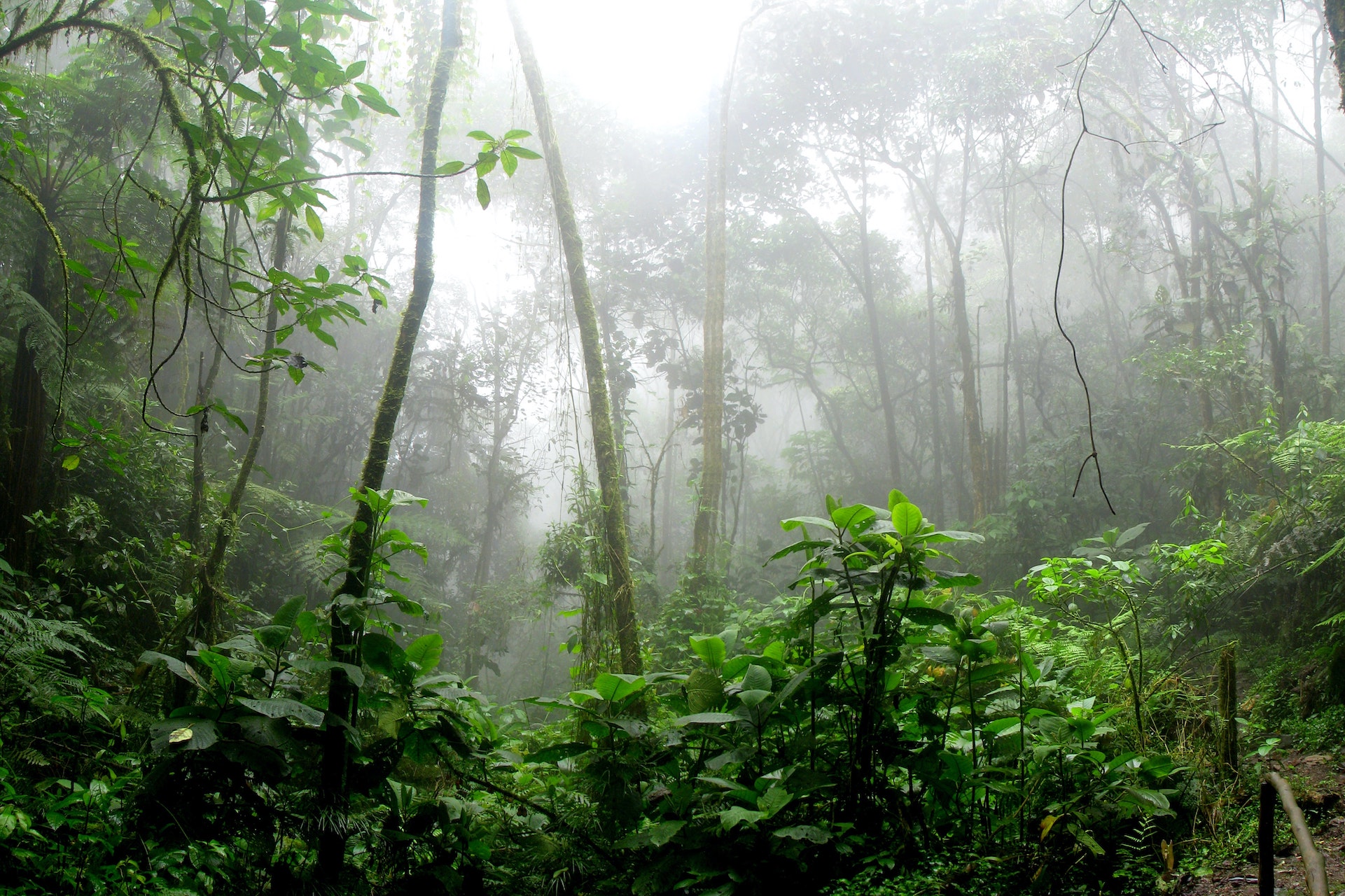 Last year, British luxury sector body Walpole launched its British Luxury Sustainability Manifesto, with the aim of supporting the industry to lower carbon emissions, reduce environmental impacts, and ensure sustainable future growth. Founding signatories included Great British Brands Mulberry and Johnstons of Elgin, with a further 70 brands joining them.
Now, after a year of research and insights from across the British luxury industry, Walpole has just announced the launch of its British Luxury Sustainability Report. The report will shows, in the run up to the COP26 climate change conference in November, there is an opportunity for British luxury to demonstrate the advances already made in the sector. It also discusses why sustainability is essential to successful businesses today, and how balancing people, planet and profit allows for the creation of enduring value for all stakeholders.
Read the full report here. You can also watch Walpole's recent webinar with Anna Bartle of the Estée Lauder Companies UK & Ireland, Charlotte O'Sullivan of Mulberry, and Sam Dent of House of Hackney here and read a short report from the event here.
Mulberry Teams Up With Vestiaire Collective In Industry First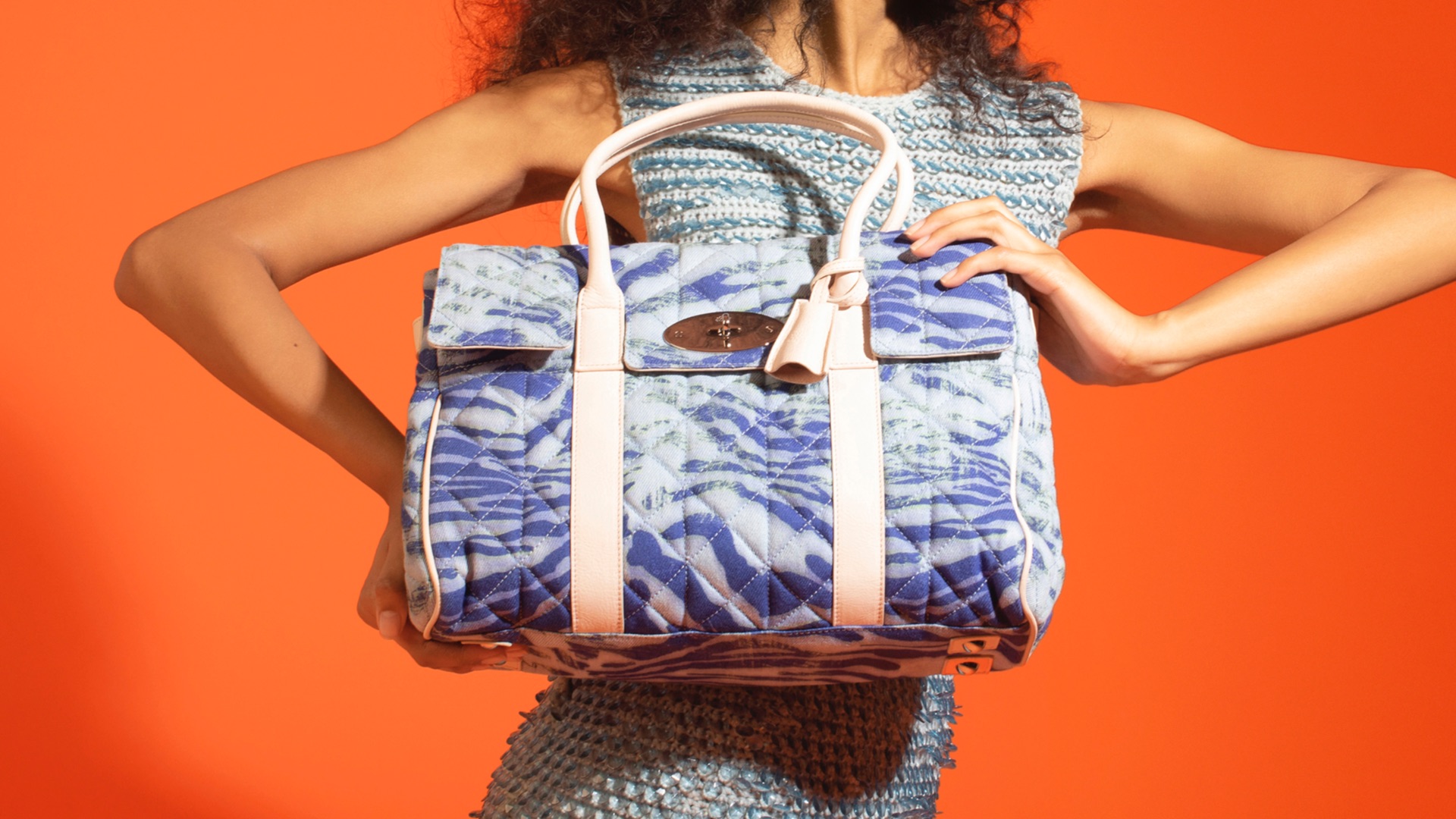 C&TH's Great British Brand Mulberry is one of the first partners of Vestiaire Collective's new Brand Approved programme, which aims to bring together the booming premium second hand market and luxury companies themselves.
The initiative, an industry first, means fully authenticated and refurbished Mulberry products can be purchased on Vestiare Collective, all of which have been carefully authenticated and restored by Mulberry's artisans in its Somerset HQ. 
The move demonstrates Mulberry's commitment to creating a fully circular economy where bags get passed down from generation to generation, and gives pre-loved items a second life. It's guilt-free shopping – and we couldn't be more on board. 
Browse a selection of rare silhouettes and limited-edition pieces at vestiairecollective.com