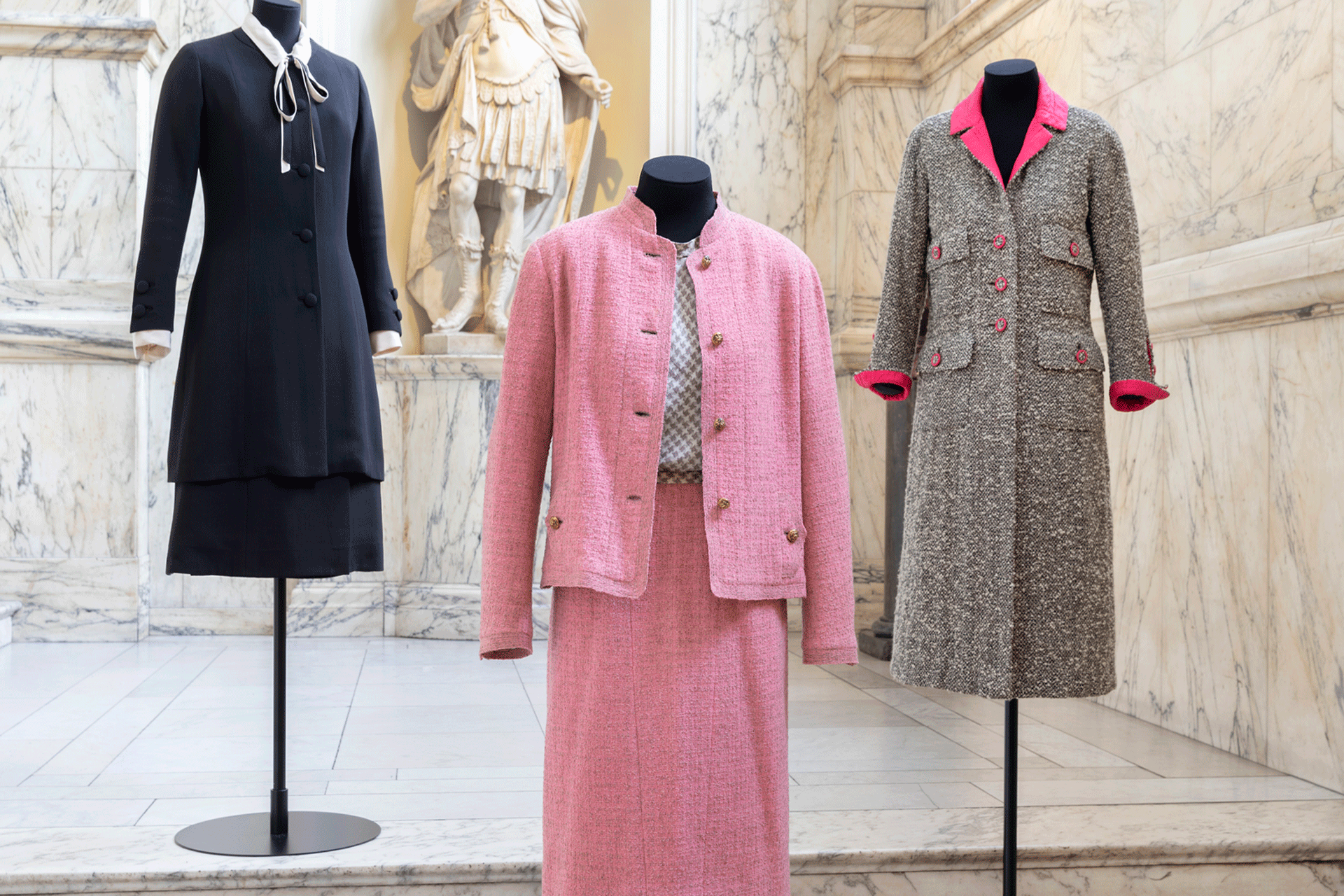 A Coco Chanel Exhibition is coming to the V&A — Will it speak to Generation TikTok?
---
Gabrielle Coco Chanel is having the first ever UK exhibition at the V&A next year — but how will it hold up to a younger generation on TikTok critiquing her past? 
Coco Chanel Coming to the V&A — Will it speak to Younger Generations on TikTok?
One of the most fêted fashion designers in history Coco Chanel is getting the first UK dedicated exhibition at the V&A. Opening 16 September 2023 to 25 February 2024, the exhibition, called Gabrielle Chanel. Fashion manifesto, will trace her pioneering career: from the opening of her first millinery boutique in Paris in 1910 to the showing of her final collection in 1971.
Don't think this is just a slew of gowns through the ages, the exhibition will feature over 180 looks, comprising of her perfumery, accessories, jewellery, which all threaded together as you walk through will explain how the French couturière, Gabrielle 'Coco' Chanel was a true pioneer of her age; trail blazing what feminine elegance meant, and how this still very much influences how women dress today.
20+ Must Have Fashion Coffee Table Books
Based upon the Gabrielle Chanel. Fashion Manifesto exhibition organised by the Palais Galliera, Fashion Museum of the City of Paris, the exhibition will be re-imagined for the V&A and feature rarely seen pieces from the V&A's collection, alongside looks from Palais Galliera and the Patrimoine de CHANEL, the heritage collections of the fashion House in Paris. Key pieces on display will include outfits created for British model Anne Gunning (later Lady Nutting) and Hollywood stars Lauren Bacall and Marlene Dietrich.
But How Will it Hold With Generation TikTok?
A slew of notable Tiktokkers, like analyst and fashion writer @oldloserinbrookyln, and fashion writer @fashionboy among others have used their platforms to critique the history and life of Gabrielle Chanel.
Mandy Lee, otherwise known as @oldloserinbrookyln specifically takes issue with her quotes that speak of the fashion 'rules' we still have today on minimalism. Lee takes an issue with her specific quote of: 'before you leave the house, look in the mirror and take one thing off' claiming that the minimalistic aesthetic was more about appealing to attitudes of the upper classes that valued modesty and refinement than anything else. The same stands with @fashionboy, who's challenged her associations with inventing the little black dress.
In an age where younger generations don't have any qualms on critiquing major canons of fashion history like Gabrielle Coco Chanel, it will be interesting to see how Gabrielle Chanel. Fashion Manifesto will be received.
Here's a Sneak Peak of the Key Looks of the Exhibition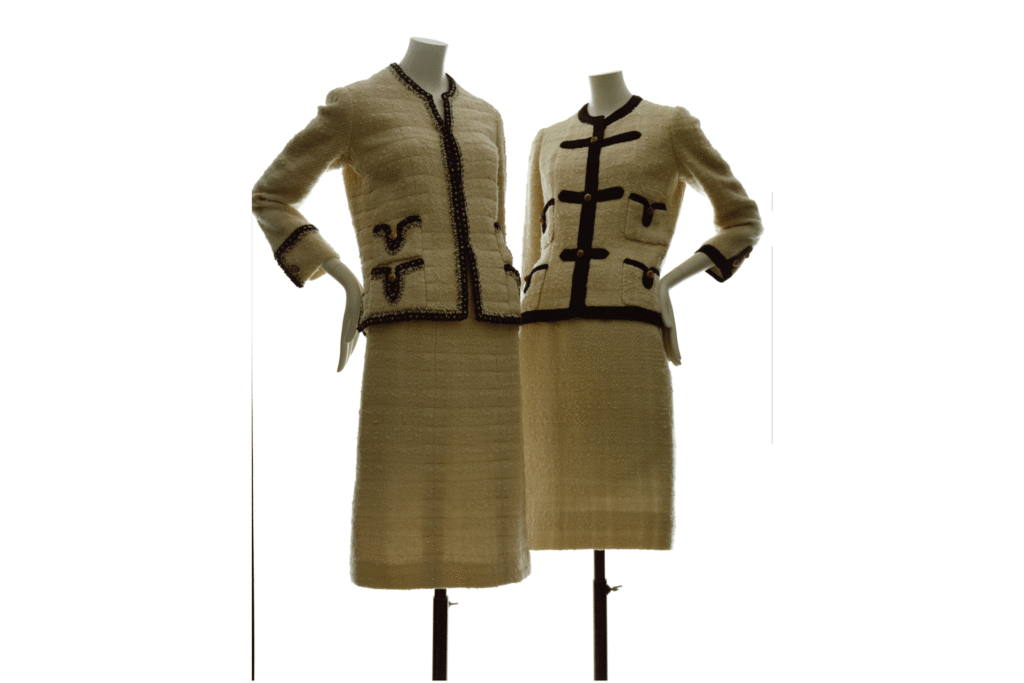 The exhibition Gabrielle Chanel. Fashion Manifesto will run from 16 September 2023 – 25 February 2024. Ticket details will be announced at a later date. 
SEE MORE
 A Superlunary Vision: Chanel Launches Milestone '1932' Collection
Main Featured Image: Suit by Gabrielle Chanel. Worsted wool crepe, silk satin lining. Paris, 1969. Suitby Gabrielle Chanel. Wool and printed silk, Paris, 1966. Worn by Lauren Bacall. Given by the Educational Foundation for the Fashion Industries, New York Coat, by Gabrielle Chanel.Bouclé wool and silk. Paris, 1961. Worn by Anne Gunning. Given by Sir Anthony Nutting in memory of Anne, Lady Nutting © Victoria and Albert Museum, London.
Gabrielle Chanel. Fashion Manifesto at the Victoria and Albert Museum, London, 16 September 2023 –25 February 2024.