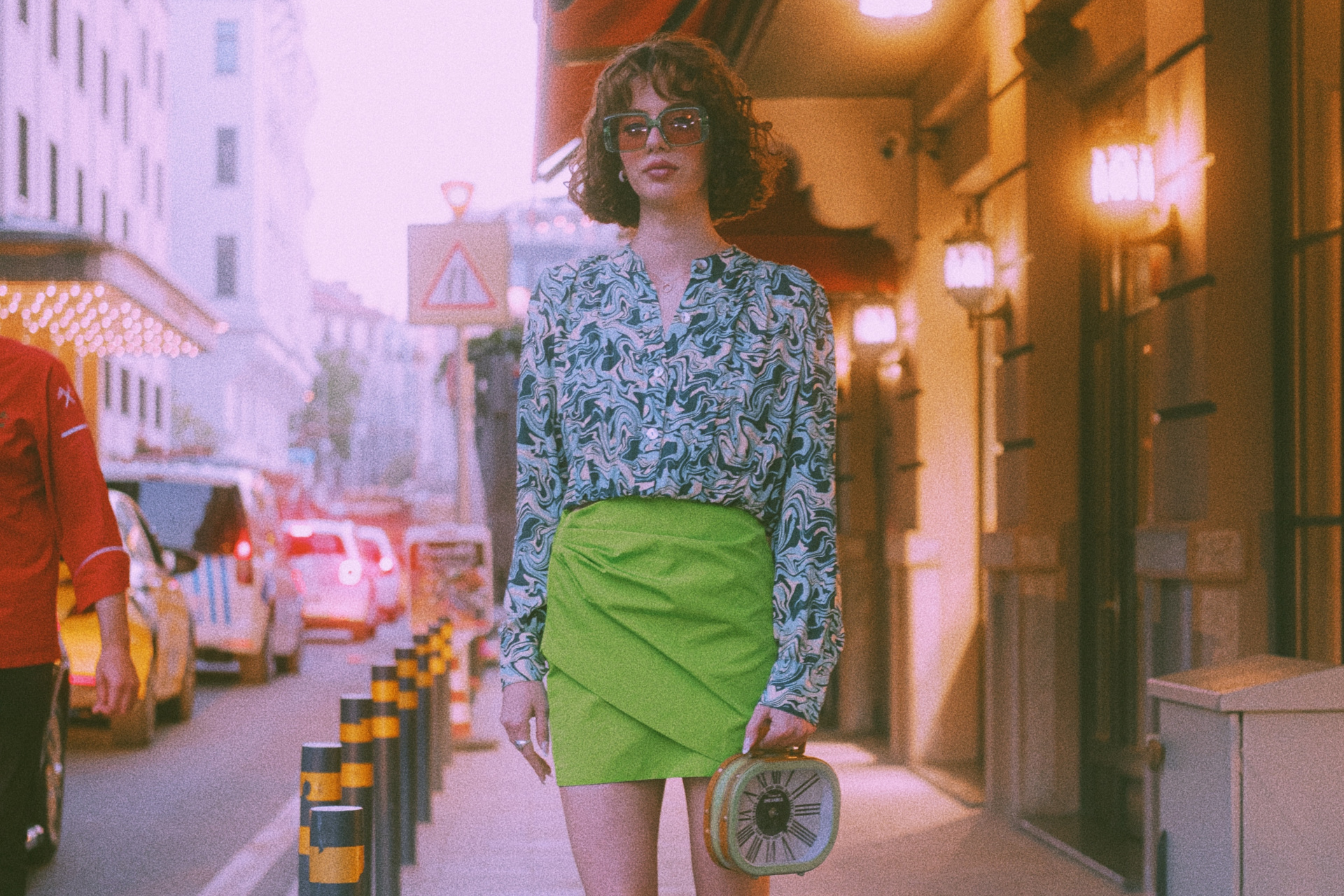 15 Iconic Fashion Trends From The 60s We Still Wear Today
Swing your way into the 60s
When it comes to fashion by the decade, the 60s pretty much nailed it when it came to experimenting with new trends. In Britain, we were perhaps the luckiest; not only did we have pioneering designers like Mary Quant, Ossie Clark and Thea Porter around to bring forward-thinking style into the spotlight, we were also home to a number of subcultures that defined the era's youth culture (from Mods and Rockers to Hippies). Step back in time with these iconic fashion trends from the Swinging Sixties, from mini skirts and turtlenecks to paisley prints and Mary Janes.
The Country & Town House Responsible Buyers' Guide
Iconic 60s Fashion Trends We Still Wear Today
1. Mini Skirts
The most iconic wardrobe staple to come out of the 60s was, undeniably, the mini skirt. This was the decade when the mini became mainstream, with hemlines creeping up past the knee to get shorter and shorter. Pioneered by avant-garde British designers like Mary Quant, the mini skirt began with UK popularity before making its way across the pond to US shoppers. This version of the mini was unlike skirts of the 50s, and had two popular styles: the column-shaped shift and the triangular A-line.
2. Go-Go Boots
The definitive shoe of the 60s, go-go boots were revived early on in the decade by designers like Beth Levine and André Courrèges and worn by celebrities like Barbra Streisand. Courrèges's version of the go-go boot is perhaps the one we think of first when we hear the term – white, low-heeled, mid-calf and square-toed boots – but later designs came in different colours and leg lengths. Fun fact: singer Nancy Sinatra was known for wearing go-go boots during performances for her 1966 hit These Boots Are Made For Walkin'.
3. Trench Coats
And then there's the trench coat. While popular in the 60s, the trench had already had success as a fashion staple for many years – but it was during this decade that it really exploded. From Aufrey Hepburn in 1961'a Breakfast At Tiffany's and its adoption in Mod culture to the popularity of British fashion houses like Burberry, the trench quickly became one of the most iconic pieces of outerwear for the decade.
4. Babydoll Dresses
Making the most of the mini skirt trend, designers began to kit out their dresses with shorter hemlines – and thus, the babydoll dress was born. Created with an innocent, playful look, babydolls were usually sleeveless, loose-fit, A-line (flaring out from the bust) and came with buttons, ruffles and bows.
5. Psychedelic Prints
With fashion moving towards modes of freedom and self-expression, it wasn't a surprise to see brighter and bolder patterns emerge. The decade gave birth to a huge counterculture movement, underscored by the psychedelic art movement, experimental music and increased drug use – which led to more kaleidoscopic and colourful prints in fashion.
6. Peter Pan Collar
Much of 60s fashion revolved around fun and youthful designs – and what says youth more than the boy who never grew up? Named after J.M. Barrie's Peter Pan character, this collar (known for its small, round and flat style, sitting close to the neckline) became a popular detail on blouses and dresses.
7. Sequins & Metallic Textures
There's a reason this decade outshines the others. Sequins were perhaps most popular on the stage, worn by soul music groups like The Supremes and Martha and the Vandellas, but could also be found on babydoll and party dresses.
8. Turtlenecks
Popular with both men and women, the turtleneck was both a symbol of rebellion (adopted by Mods and Beat Generation creatives) and sophistication, seen worn by A-list celebrities like Audrey Hepburn and Jacqueline Kennedy Onassis.
9. Paisley Print
Stemming from more bohemian styles, paisley took elements of psychedelia (swirling patterns and vivid colours) as well as eastern influences (the teardrop shape comes from the Persian 'boteh' motif and popular Indian designs). Designers like Mary Quant and Emilio Pucci often incorporated paisley into their collections, and the Beatles promoted many of their later records in paisley-adorned costumes.
10. Oversized Sunglasses
No outfit from the era would be complete without a statement pair of sunglasses – and the bigger, the better. Oversized shades were all the rage, with the most popular having a circular or oval shape, black lenses and contrasting colour frames.
11. Pattern Clashing
As mentioned, this was the era of major experimental fashion. With more colours and patterns to play with then ever before, people could play with contrasting prints to create a (very bright) statement with their wardrobe.
12. Berets
A thriving art and literary movement of the era was the Beat Generation, which rejected conformity in favour of the avant-garde. Beatnik fashion was unisex, and often involved a wardrobe of black turtlenecks, corduroy and berets. Berets in particular were often adopted as an artsy statement piece in an outfit.
13. Vibrant Colours
The 60s is often seen as a bit of a colour bomb when it comes to fashion – and for good reason. Vibrant shades of pink, orange, yellow, green, blue and purple all became popular during the decade, worn by colourful (and influential) dressers like Twiggy and Jean Shrimpton.
14. Mary Janes
Fitting in with the feminine styles so popular at the time, Mary Janes could be spotted everywhere – worn by Mods, bohemians, Beatniks and celebrities alike. Mary Janes continue to be a timeless footwear style, featuring a rounded toe, a strap across the instep (usually fastened with a buckle or button) and a low heel.
15. Mod Style
Rather than an isolated trend, Mod culture was its own movement. Coming from the word 'modernist', Mod fashion was defined by avant-garde features that reacted against conservative fashion of the previous decade. Think bold patterns, shift dresses, mini skirts, monochromatic and primary colour schemes, as well as minimalist silhouettes inspired by a futuristic aesthetic.
Featured image: Ozan Çulha, Pexels