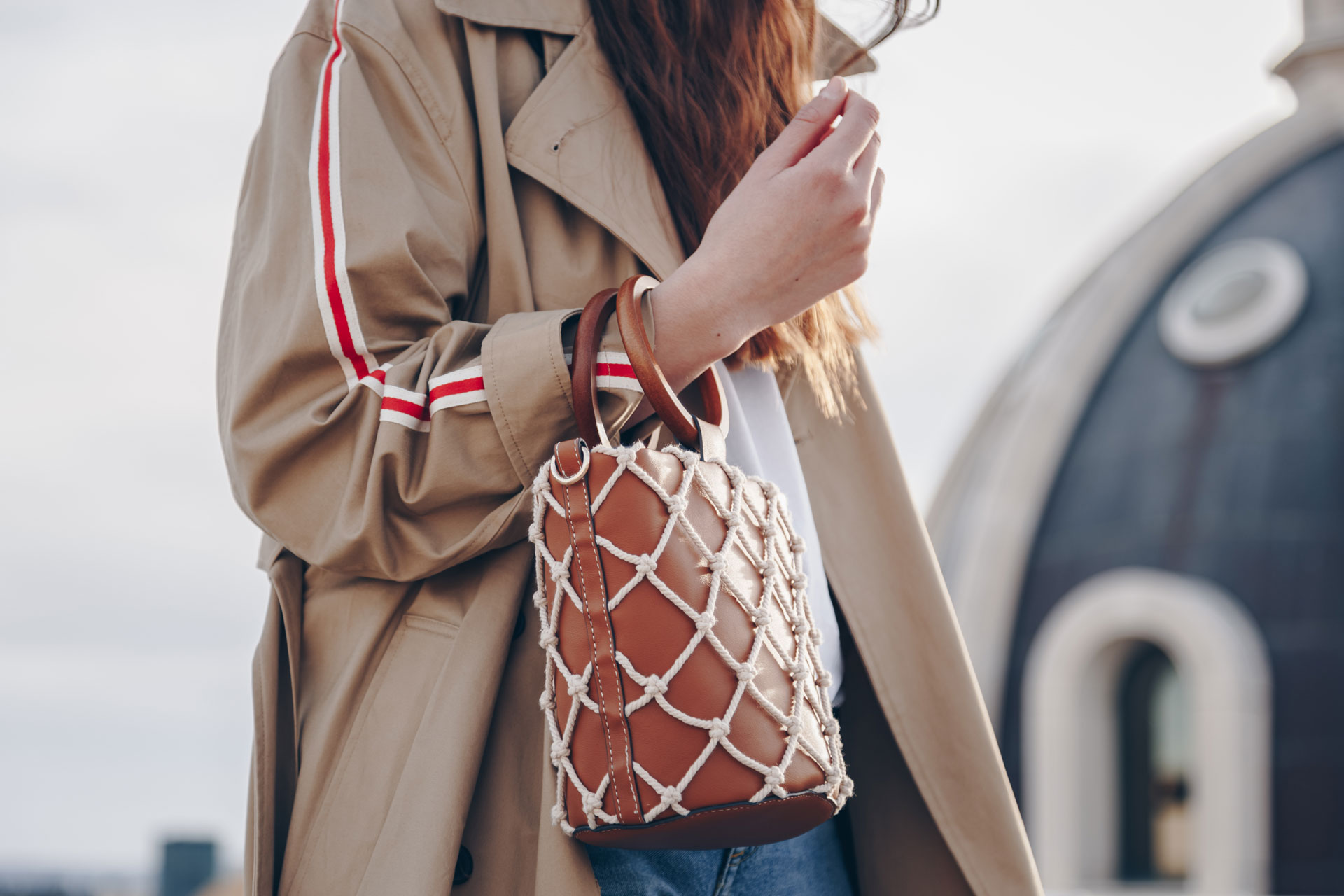 15 Classic (& Not So Classic) Trench Coats You'll Cherish Forever
---
It's the wardrobe staple you'll be wearing for decades
Trends come and go: but the trench coat will always remain a sartorial staple. Park walk? Yes. Commuter statement piece? Obviously. And it's not going out of style anytime soon. As we're opting for more considered, trendless wardrobes, classic trench coats can withstand even the fastest of frenzied fast fashion cycles. 
Now You Can Rent Your Burberry Trench
What is a Trench Coat?
Though the trench coat is now the unofficial off-duty look of the fashion set: the trench has actually been around since time immemorial. First designed over a hundred years ago during the First World War, trench coats were the perfect antidote to the required woolly and heavy greatcoats. The trench was lighter, waterproof, and much more fit for purpose.
British heritage brands Burberry and Aquascutum both lay claim to the coveted coat. The 21-year-old founder, Thomas Burberry invented waterproof gabardine before the war in 1879, which inspired the trench we know today.
But there's also Aquascutum (literally in Latin meaning 'water' and 'shield') that designed the trench coat for the British Military for World War I – and you can tell: those camouflage khakis, browns, and camel hues aren't a coincidence.
Trench Coats You'll Cherish Forever