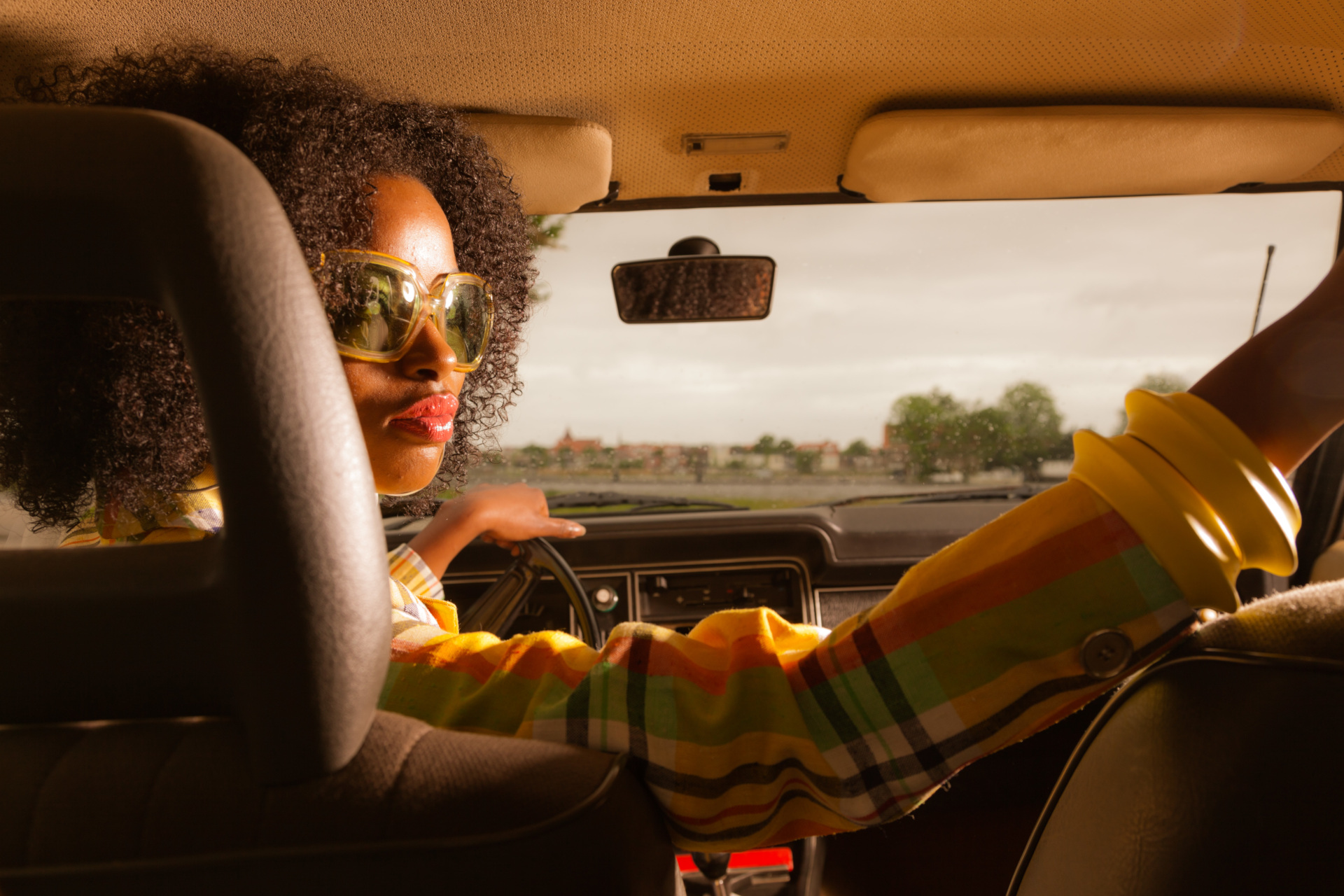 12 Fashion Trends From The 70s That Stand The Test Of Time
Slide into the 70s with these throwback fads
Goodbye 60s, hello 70s. In a decade that saw both war and liberation, fashion was treated to a pretty huge evolution. From flares and fringing to disco jumpsuits and platform boots, these were some of the most iconic fashion trends of the 70s.
The Country & Town House Responsible Buyers' Guide
What Was The Fashion In The 70s?
It's important to remember that the 1970s wasn't defined by just one fashion sub-culture, but rather several. This was a period of huge social, cultural and political change, contributing to hundreds of trends (some short and sweet, others lasting throughout the decade) inspired by events sweeping the world at the time. Ongoing conflicts like the Cold and Vietnam wars saw a continuation of hippie movements in the early 70s, while the rise of disco culture gave birth to bell-bottoms, platforms and head-to-toe sequins. Rock music stars like Fleetwood Mac gave rise to free-slowing bohemian styles, while queer liberation movements and glam rock personalities like David Bowie made androgyny mainstream – with men and women now sharing many fashion trends between them. A decade of self-expression, 70s fashion was bold, flamboyant and fantastically maximalist.
70s Fashion Trends That Stand The Test Of Time
1. Flares
First things first: flares. The ultimate 70s wardrobe staple, flares were worn by men and women throughout the decade. While streamlined flares and culottes were popular, it was the bell-bottom that reigned supreme – worn everywhere (from high street to dancefloor) and by everyone (shout out to ABBA).
2. Fringing
Speaking of dancefloors, another trend to dominate the party scene was fringe fashion. Influenced by western cinema and the bohemian wave of the 1960s (which drew on elements of indigenous dress), fringing was worn on jackets, skirts, dresses and trousers alike.
3. Platform Shoes
This one sets the bar sky high. While platforms experience a mild revival in the 1930s and 40s, it was only in the 1970s that they really took off – partly in thanks to disco scene. Platform shoes had a unisex appeal; Elton John, David Bowie and Stevie Nicks were all notable platform-wearers throughout the decade.
4. Disco Fashion
One of the biggest fashion movements of the decade came from the disco club scene, which prompted dance hall-goers to dress to impress. Think shimmery sequins, bold prints, flares (or hotpants, if you felt so inclined) and platforms. Fashion icons like Diana Ross, Cher, Chaka Khan, Sister Sledge and Boney M all helped define the era with catchy tunes and jazzy outfits.
5. Denim
Another trend that experience a revival at this time was denim, solidifying its place as one of the biggest wardrobe heroes ever – whether worn as flares, skirts and jeans or doubled up with denim waistcoats and jean jackets. The ultimate everyday staple.
6. Wrap Dresses
It was also around this time that wrap dresses entered the scene. Introduced by Belgian-American designer Diane von Fürstenberg in 1974, the original wrap represented a more versatile (and comfortable) dressing option for women that could incorporate all of the trendy patterns and colours of the era.
7. Aviator Sunglasses
Similarly to platforms and denim, aviator sunglasses made a reappearance as a trendy fashion item following stints in the 1930s and 1940s. Aviators were first developed for US military pilots and are characterised by large, teardrop-shaped lenses, but were later popularised by musicians like Mick Jagger, Elvis Presley, Freddie Mercury and David Bowie.
8. Wide-Collared Shirts
You can't think of the 70s without those distinctly pointy collars, can you? Another disco-derived trend, wide-collared shirts were initially a men's fashion item (think John Travolta in Saturday Night Fever) but were quickly adopted within womenswear too. They were defined by a lapel-like collar spanning several inches, and were often designed in funky colours and patterns.
9. Leisure Suits
And what better way to wear those shirts than with a snazzy suit? Incorporating elements of sportswear into business attire, the two-piece 70s suit was characterised colourful prints, flared trousers and a tie-less shirt.
10. Bohemian Style
This free-spirited fashion trend has origins in the 1960s hippie movement, but really came into its own in the following decade. A key pioneer of the movement was musician Stevie Nicks, who threaded bohemian staples like flowing dresses, paisley prints, scarves and bell sleeves with a rock 'n' roll edge.
11. Crop Tops
Had enough of disco yet? We didn't think so. If you were taking to the dancefloor in high-waisted flares or hotpants, chances are you'd top off the look with something cropped up top. Halterneck tops, cropped blouses and bralettes exposing the abdomen grew in popularity as women sought out a more freeing and empowering wardrobe – one which coincided with the growing Women's Liberation Movement.
12. Jumpsuits
And finally, we have the jumpsuit. While ABBA take the cake for the funkiest jumpsuits of the decade, many took to streets, clubs (most likely in sequins) and social events in jumpsuits – paired with platforms and a good ol' wide collar.
Featured image: Getty Images