The Royal Ascot Millinery Collective Shares Hat Inspiration For 2023
Whether you're a fan of the races or not, it doesn't really matter – it's all about the hats
Ascot is upon us, and it's time to sort out your crowning glory – your hat. With events taking place from Tuesday 20–Saturday 24 June 2023, there is no finer occasion to step out of your joggers and into a world of sartorial elegance. Now in its ninth year, the Royal Ascot Millinery Collective is here to help with a selection of 10 Ascot hats for the season.
The Royal Ascot Millinery Collective Shares Hat Inspiration For 2023
Looking for the perfect finishing touch for your race day ensemble? Well, you're in luck: Ascot Racecourse and Fenwick have joined forces once again to present the 2023 edition of the Royal Ascot Millinery Collective. Created in collaboration with 10 talented milliners from all over the world, this year's presentation is a celebration of innovative millinery and individual style.
Featuring designers from the UK, US and Australia, the milliners taking part include Stephen Jones OBE, Rachel Trevor Morgan, William Chambers, John Boyd, Awon Golding, Velvet and Tonic, Rachel Henry, Alexandra Harper, Sally Ann Provan and Sarah Sokol.

The 10 looks offer dressing inspiration that spans multiple enclosures, from formal styles befitting the Royal Enclosure to more playful designs that would sit right at home in the Queen Anne and Village Enclosures.
A campaign has been created in collaboration with world-renowned photographer Damian Foxe and his stylist partner Elad Bitton, offering a more playful take on the updated Ascot dress code. Bitton curated the looks using a combination of Fenwick's SS23 collection and luxury vintage pieces from Fenwick of Bond Street.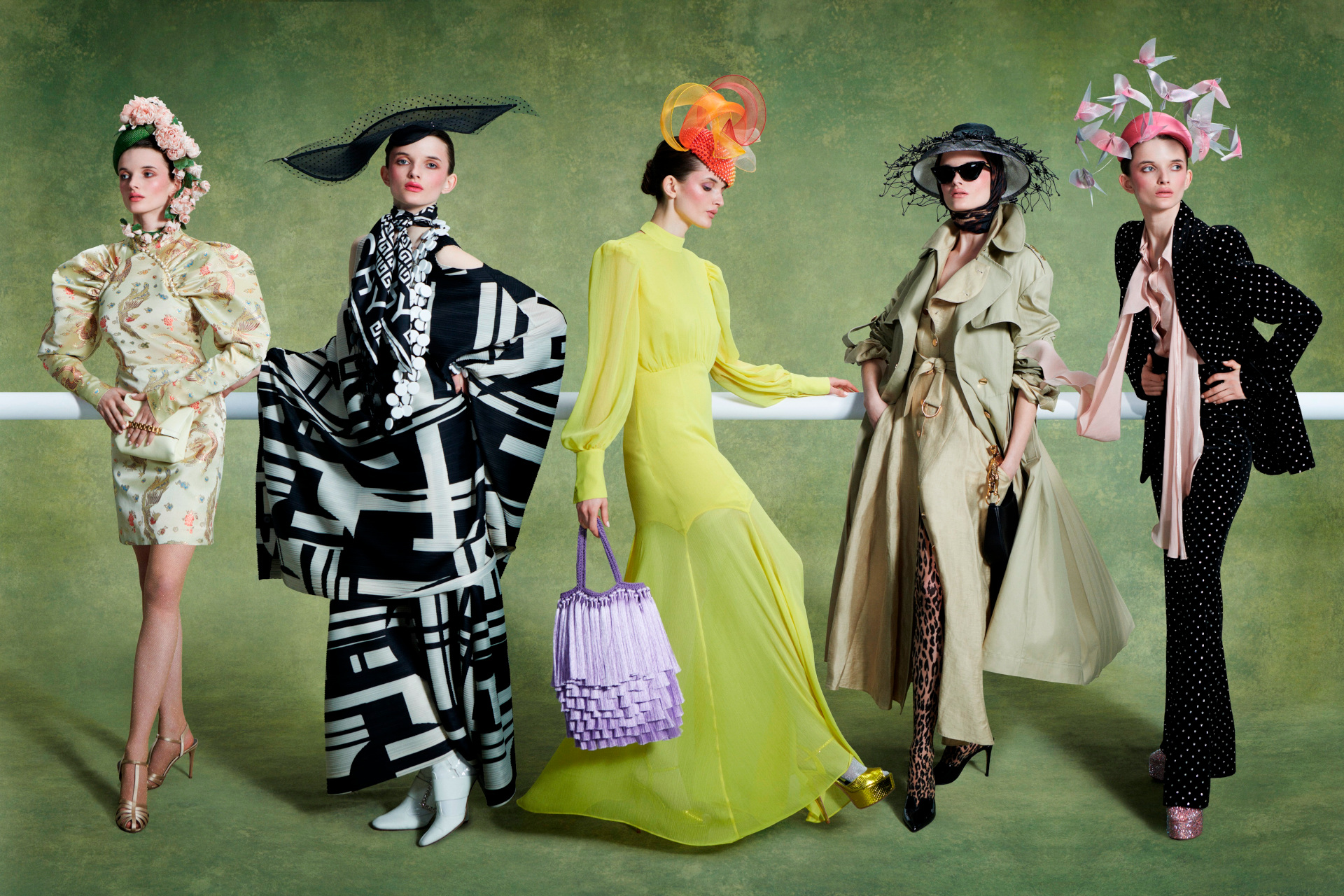 'We are thrilled to work with Fenwick once again to shine a light on the wearable art that is millinery,' said Felicity Barnard, Commercial Director at Ascot Racecourse. 'Whether opting to re-wear a much loved hat or purchasing a new headpiece, both Royal Ascot and millinery are innately intertwined. We will see an abundance of spectacular hats and headwear on display this summer and the 2023 Millinery Collective gives "dress to impress" an entirely new meaning. With creations from both established and emerging milliners – including a USA-based designer for the first time ever – the diverse range of designs act as inspiration and encouragement to explore the creative world of millinery.'
'This year's Millinery Collective features some of the most exciting design talent from around the world, both established iconic names, and emerging milliners already making a name for themselves,' added Leo Fenwick, Head of Brand & Community at Fenwick. 'Our current Fenwick brand campaign celebrates the joy of individuality and these one-off, truly unique pieces perfectly encapsulate this spirit. Having just launched our virtual personal shopping millinery experience, our customers are now able to shop the millinery collective under the guidance of resident Fenwick millinery expert Mr Tony and his team wherever they are in the world.'
Ascot Hat Inspiration
Where Can You Shop Royal Ascot Hats For 2023?
The full Royal Ascot Millinery Collective is available to shop exclusively at Fenwick of Bond Street from Thursday 20 April 2023. All fashion featured is available in store at Fenwick and online at fenwick.co.uk
You can book a Fenwick Millinery Personal Shopping appointment at fenwick.co.uk
For more inspiration, our Ascot style guide has got you covered.
Images courtesy of the Royal Ascot Millinery Collective