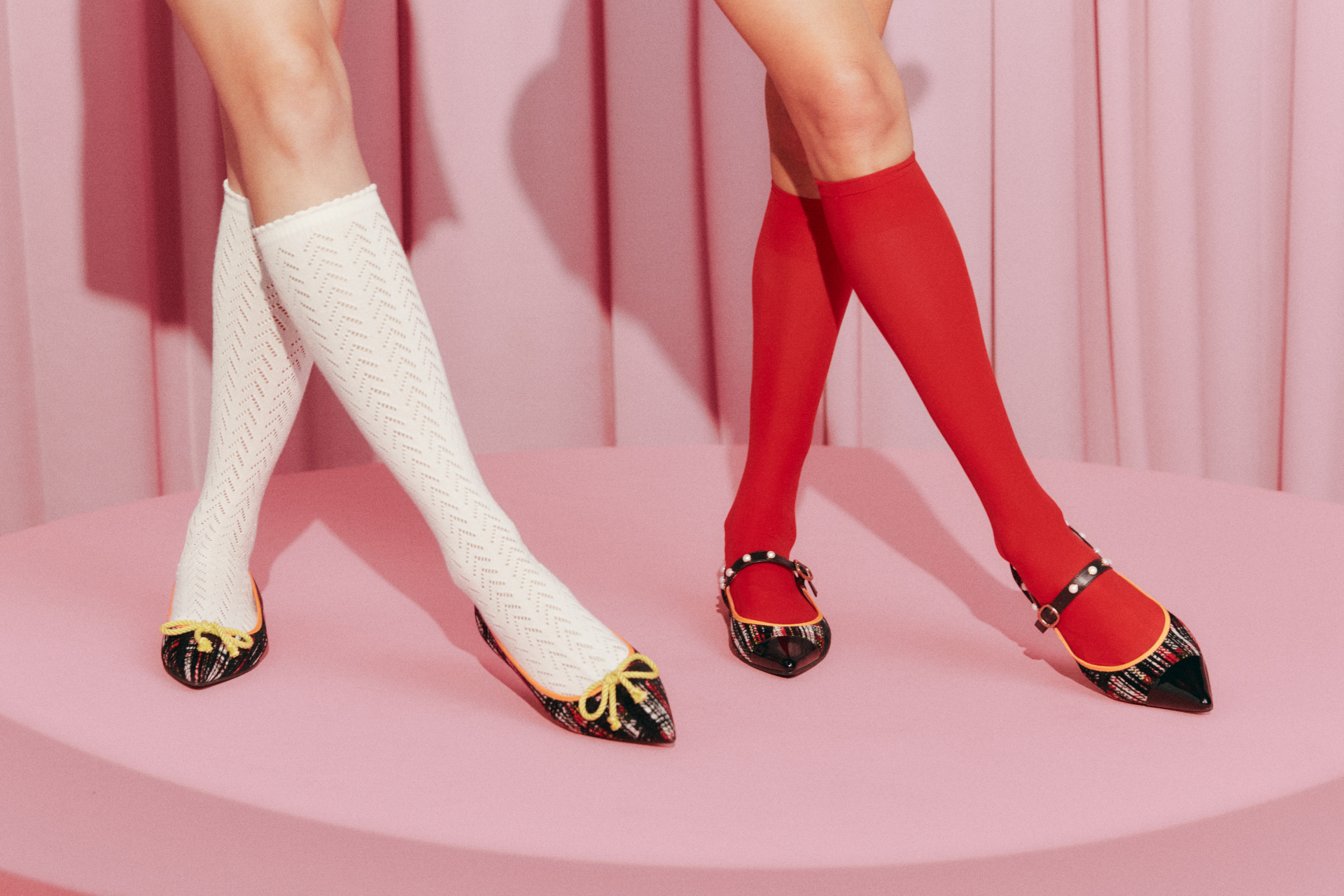 Ballet Flats Are Our Latest Runway Obsession
---
Perfect for pretty pirouettes
You can banish your boots, say goodbye to your sandals and even give your heels the heave-ho – but you should never ditch your dancing shoes. This season, you'll see us gliding gracefully through the city (or at least trying to) in a pair of ballet flats. Want to get the look? Find some inspiration with our edit below, with style picks from Pretty Ballerinas, Jimmy Choo and Vivienne Westwood.
The Country & Town House Responsible Buyers' Guide
Ballet Flats Are Our Latest Runway Obsession
'Ballerinas are a timeless classic that is never out of style, but right now they are having a huge comeback,' says Pretty Ballerinas' Montserrat Novau. The brand, which has been making shoes for over 100 years, has recently seen an uptick in interest for ballerinas (aka ballet flats). 'After many years of really casual, relaxed looks, it seems now the reign of athleisure is declining. Fancy is back. Elegant, simple and chic are important again.'
As with many of the trends we're seeing this year, ballet flats is another that is steeped in nostalgia – evoking both vintage and Y2K vibes. 'There is also a strong comeback in the aesthetics of the early 2000s, when style icons like Alexa Chung, Kate Moss and Sienna Miller wore ballerinas all the time,' continues Montserrat. 'And that's the great thing about them: whether it was in the 50s and 60s with Audrey Hepburn, in the 2000s with Kate Moss or now with social media influencers like Matilda Djerf (who went viral on Tiktok for wearing ballerinas), ballerinas are always a favourite because of their versatility.
'They can be worn with jeans, skirts, dresses and even in winter with socks (like Millennials and Gen Z like to style them). They are comfortable enough to go from the office to a casual dinner, and some designs – like ours with Swarovski crystals – are the perfect party shoe. There are endless possibilities behind the classic ballerina and that's why we love them.'
Discover our pick of the best ballet flats below. Before you shop the trend, make sure to check if you have anything that could work at home. Re-wearing old clothes is the best way to be sustainable, but if you can't avoid it then shop consciously at responsible retailers, as well as rental and resale sites.
Try Twirling In These
Featured image: Pretty Ballerinas