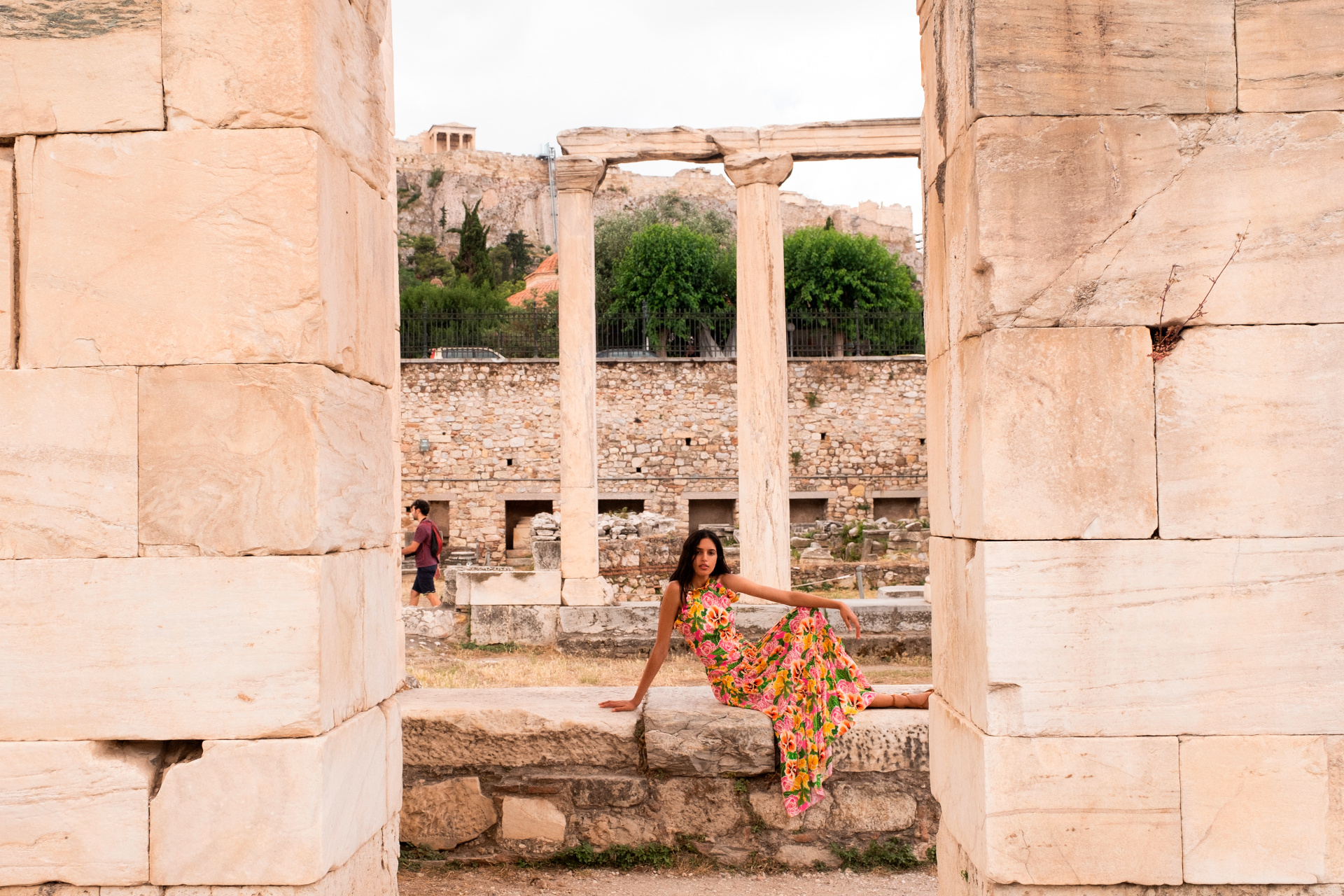 'We Imagined a Fictional Surrealist Female Artist': Borgo de Nor on its Resort '23 Collection
This collection will make you yearn for summer
Counting down the days until summer? Us too. And while we may have to wait a little longer for blue skies and sunshine, we can at least envision ourselves there thanks to womenswear label Borgo de Nor. We sat down with Carmen Borgonovo and Joana de Noronha, founders of the brand, to get the BTS info on their Resort '23 collection, what to do when visiting their hometowns this summer, and the charitable causes woven into the brand's DNA.
Borgo de Nor Founders Carmen Borgonovo and Joana de Noronha on their Resort '23 Collection
Hi Carmen and Joana, lovely to meet you! Can you please start us off by introducing yourself and your brand?
Carmen: Hello, I'm Carmen Borgonovo and I work as the Creative Director of Borgo de Nor.
Joana: And I am Joana de Norohna, our brand's Commercial Director. Together we founded our eponymous brand, Borgo de Nor, back in 2017.
Carmen: We kicked things off with our brand a few years back, when Joana and I met at a dinner party organised by mutual friends in London. At the time, Joana was setting up her sales showroom Barefoot Chic and I was freelancing as a stylist and consultant. I started advising her on the curation of brands for her showroom and soon after we started discussing the idea of creating our own. We saw there was a niche in the market for joyous print dresses (we call them 'Dream Dresses') at affordable luxury prices, and that's how it all started.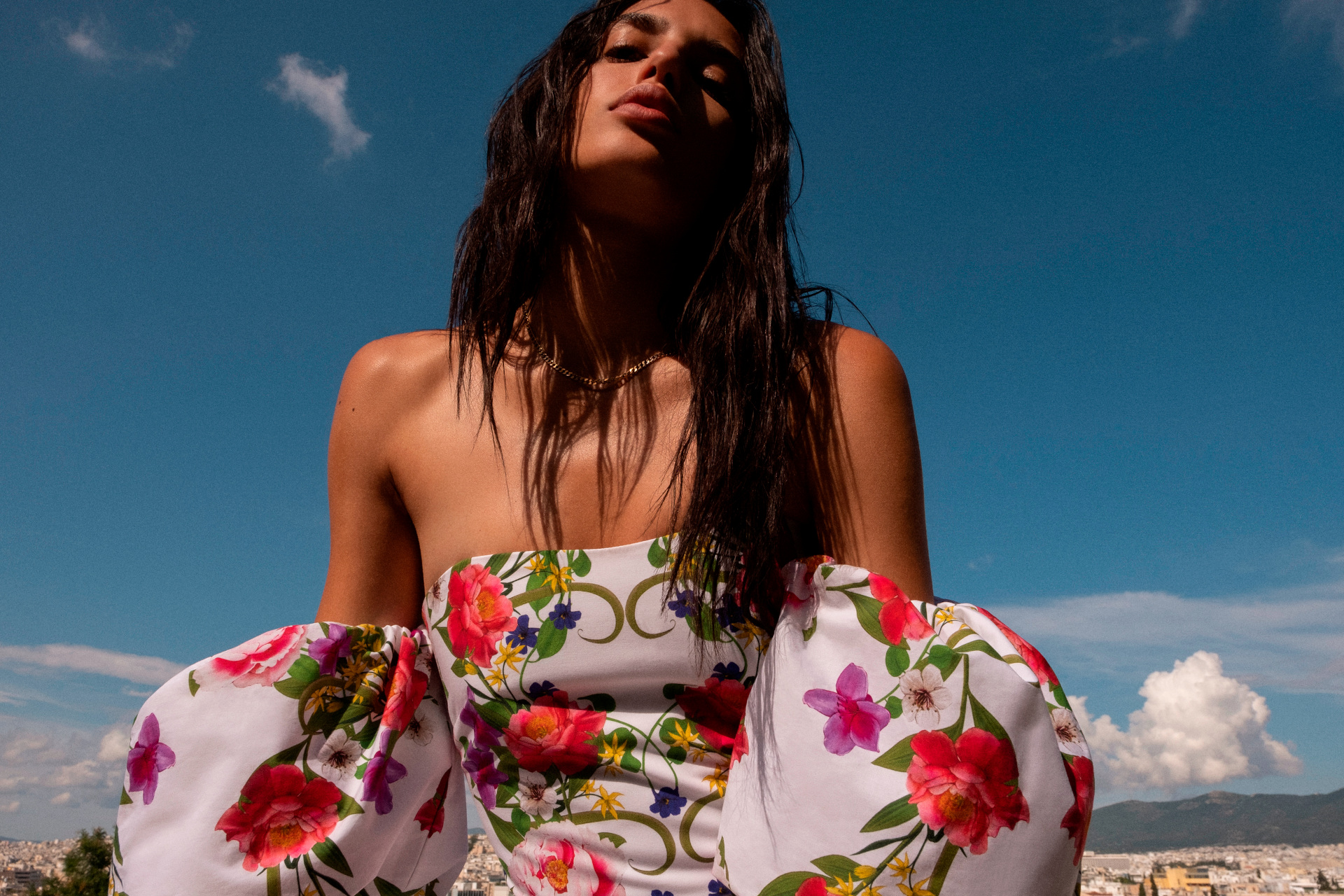 Were there any challenges that stood out for you when building your business? Do you have any advice for those starting out on a similar career journey?
Carmen: Challenges will always arise in any business. Our advice is to stay positive, believe in your business and create a community around you that can be a sounding board of ideas for you when you face obstacles. Don't be scared to ask for advice, opinions and support. An open mind will help you see things differently and power through.
Tell us about your Resort 23 Collection – what were the inspirations behind it?
Carmen: We started off our Resort collection with an idea. We imagined a fictional surrealist female artist who travels the world seeking inspiration. Her journey starts in Italy, then continues into Morocco and ends in the Caribbean. This woman is a free spirt and loves colour; she is free and joyous. On her travels, she takes in the beauty of her surroundings that will inspire her next work of art – whether it be poetry, painting, music, sculpture or dance – and finds the joy in the everyday. Our collection is based around this woman and the adventures she has.
Any items from the collection you'd steal for your own wardrobe?
Carmen: All of them. really! This season I have my eye on the 'Cocoa' (an effortless mini with flair), the 'India' in our Bia print (this is a dress I can wear with boots when it's colder) and the 'Vivi'. I'm madly in love with the Vivi's light turquoise shade – it reminds me of blue opaline, which I love.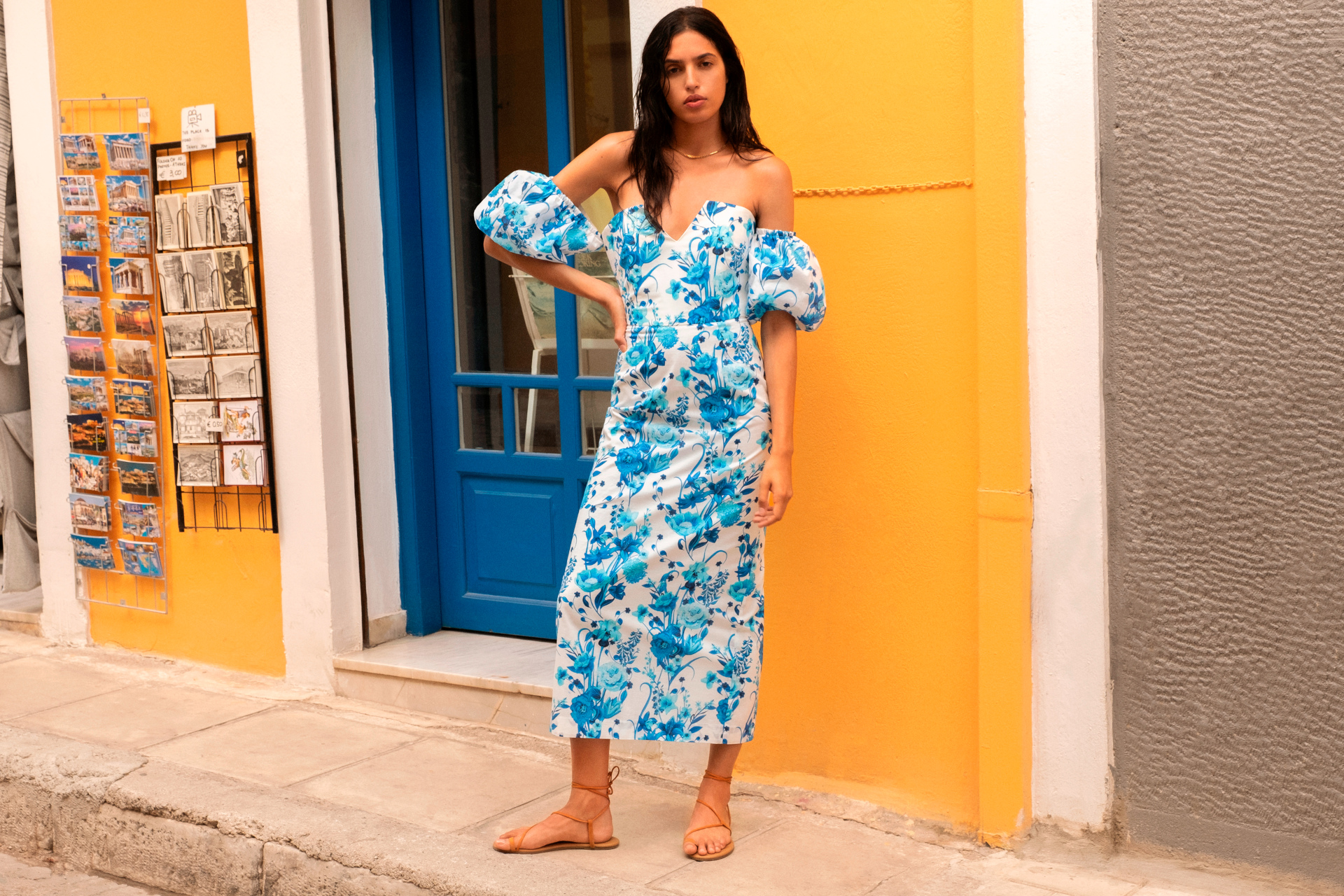 This is a collection that gets us excited for the summer and trips abroad. We've heard Carmen is from El Salvador and Joana is from Lisbon – do you have any travel tips for us if we come for a visit?
Carmen: El Salvador is a very small country and perhaps one of the most underdeveloped countries of Central America, but that doesn't mean it isn't worth visiting! Its nature is especially outstanding, so I would suggest a trip to the beach in an area called Surf City on the Pacific Coast. The beaches are beautiful and if you surf or want to learn how then this is the place to go. For places to stay, take a look at PuroSurf Hotel & Performance Academy, an ideal spot if surfing is the main thing on your agenda. Alternatively, consider renting one of the many beautiful private homes in Xanadu, which boasts amazing views and a stunning private beach. One of my favourites is Las Mañanitas.
Joana: Portugal has changed so much over the last few years – and for the better! So many great new restaurants, shops and hotels have opened, every time I travel back there is so much to discover and explore. For hotels, I would recommend The Ivens, Valverde, Bairro Alto and Hotel das Amoreiras. When it comes to where to eat, all the Jose de Avillez restaurants are worth a try. I also love Palacio do Grilo, Sea Me, Pap'Acorda, Rocco, Taberna do Calhau, Taberna das Flores, Praia no Parque… there are so many great ones to chose from!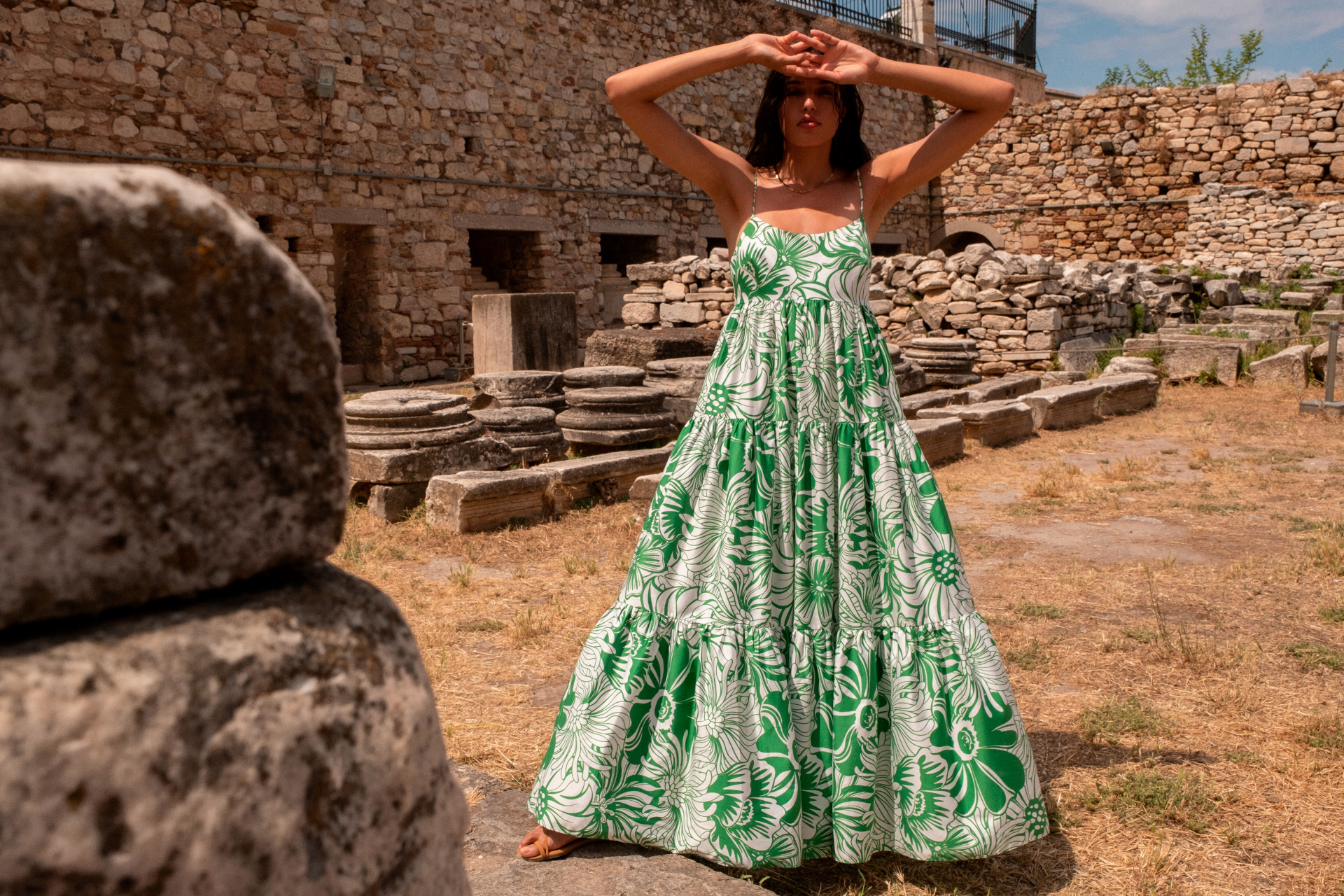 How would you describe your personal fashion style?
Joana: I don't think I have one! I would say 'casual and comfortable' is my motto. I mostly wear our dresses with knits and boots in the winter, and with flat sandals in the summer. I love our pyjamas too, which I wear all year round either for a dressier look with heals, or with trainers during the day. I am also quite obsessed with coats.
Carmen: I'm constantly changing my style between a utilitarian look – I love a cargo trousers, stripe tops, bombers and trainers – to anything full colour and print. I love dressing up and down and always love to accent my looks with colour. I also get a lot of pleasure in wearing bright colours in the winter, they immediately boosts my mood and soul.
How do you think we can live a life in balance?
Joana: Being a Libra, balance is what I aspire to the most and also one of the things I most cherish. I believe that to have a balanced life you need a good amount of love, health and happiness. To achieve this you need to set the right priorities and learn to manage stress effectively.
Carmen: This is a question I'm always asking myself and am still trying to figure it out, to be honest. I think it's important to have alone time and create a space for yourself that enriches you and reenergises your spirit so you can face the demands of daily life more positively and energetically. Currently I'm trying to meditate every other day, do more exercise (which is a passion of mine), and get back into reading books instead of watching Netflix in the evenings.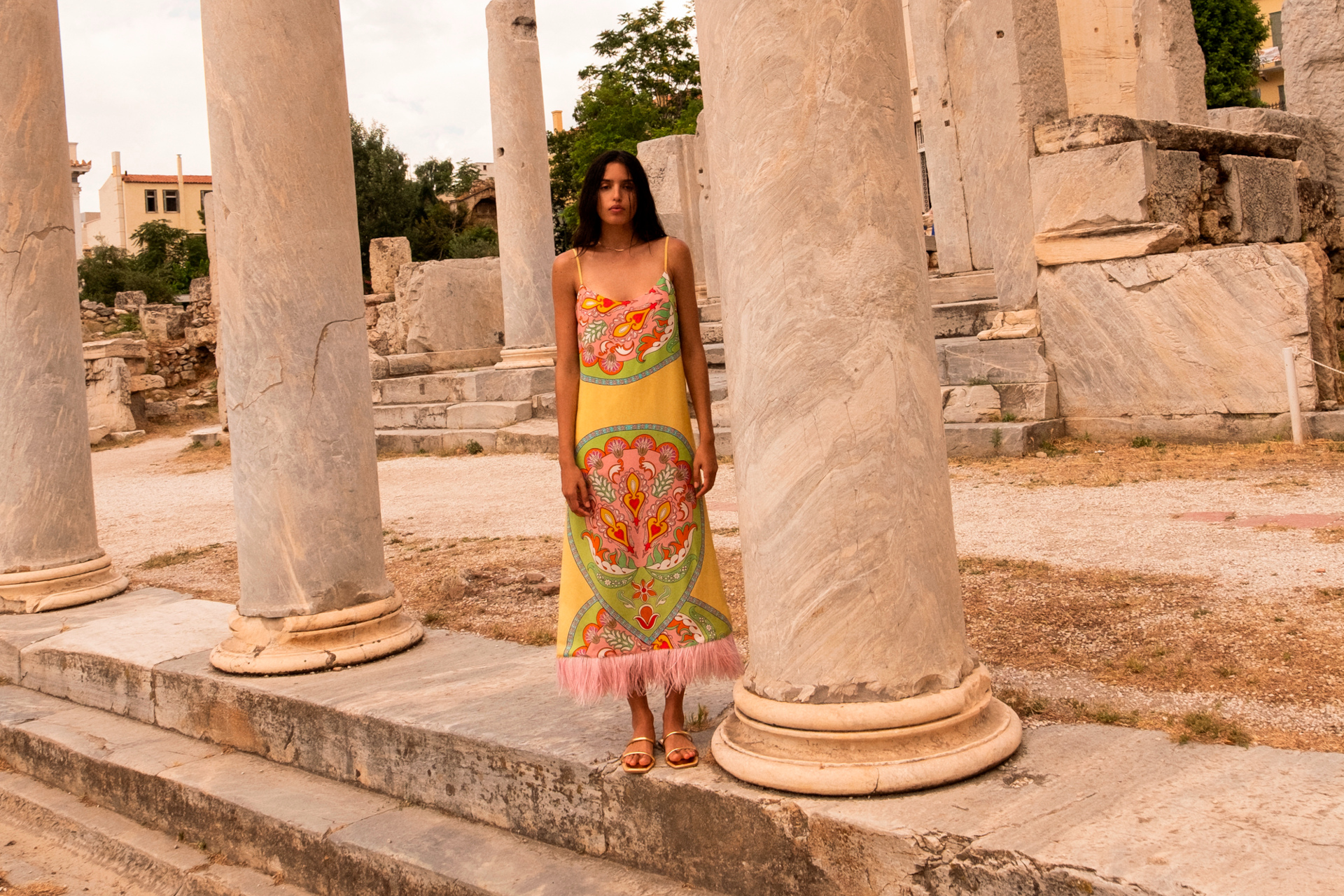 Can you tell us a bit about the charitable causes supported by Borgo de Nor, and what made you gravitate towards them?
Carmen: When we launched Borgo de Nor we were inspired by so many women – both from history and our own friends, mothers and mentors. So for us it was only natural to give back and support women in every way we can. Our Muses collection, for example, is an exclusive line crafted from upcycled and archival prints, and 10 percent of sales from each dress sold in this collection is donated to Smart Works. We are delighted to use fashion as a power of force and help women reach their full potential to re-enter the work force and transform their lives.
Our second charitable cause is part of our B. Cool. B. Kind campaign. We donate 50 percent of sales from each t-shirt sold in this collection to the mentor-led Girl's Club program at Escuela Talnique in El Salvador, in collaboration with non-profit body Glasswing International. Girls are empowered, can build support networks, learn about personal sexual and reproductive health and receive financial and vocational training. Both charities are very close to our hearts and we are honoured to be part of these two programs.
Is there anything else we can look forward to with Borgo de Nor in 2023?
Carmen: Yes! We're hoping to launch several new exclusive capsules this year – which we are very excited about – and start incorporating more separates in our collections. There are a lot of new styles and stories coming your way.
EXPLORE
Images courtesy of Borgo de Nor