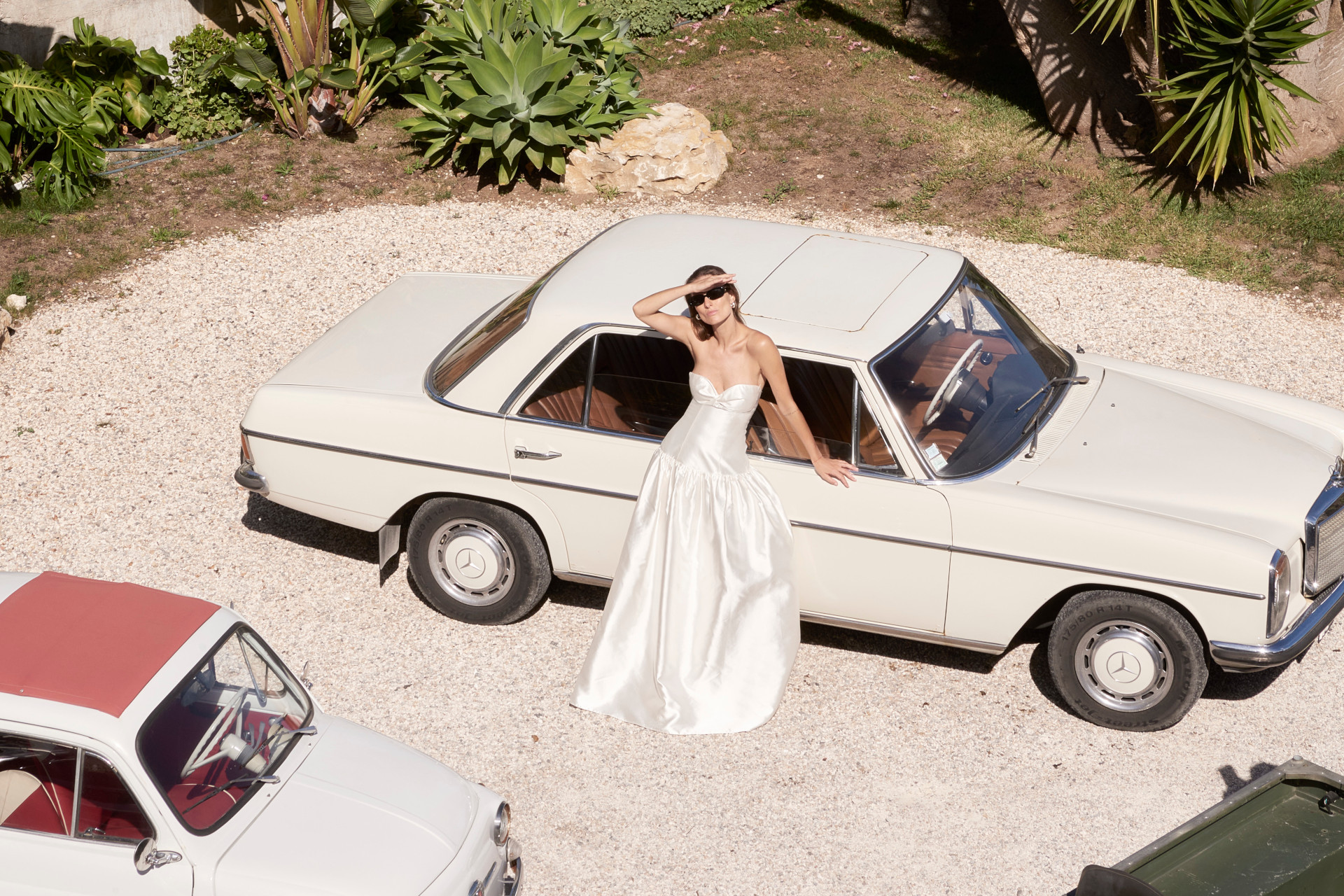 9 Bridal Trends We Can Expect To See In 2023
---
Trends you'll be wedded to over the next year
With a new bridal season well underway, we're all dying to know just what our brides-to-be will be wearing down the aisle. Luckily for us, designers from The Own Studio have shared their insights on some upcoming bridal trends as the contemporary wedding and evening brand releases its latest collection.
The Country & Town House Responsible Buyers' Guide
Bridal Trends We Can Expect To See In 2023
Deconstructed Dressing
The Low-Down: Separates are back in a big way
2023 is set to be the year of deconstructed dressing, with a huge uplift in requests for cool separates. Brides love how separates allow them to change up their look from day to night with minimal effort, not to mention the added eco-benefit of being able to rewear them long after the wedding day.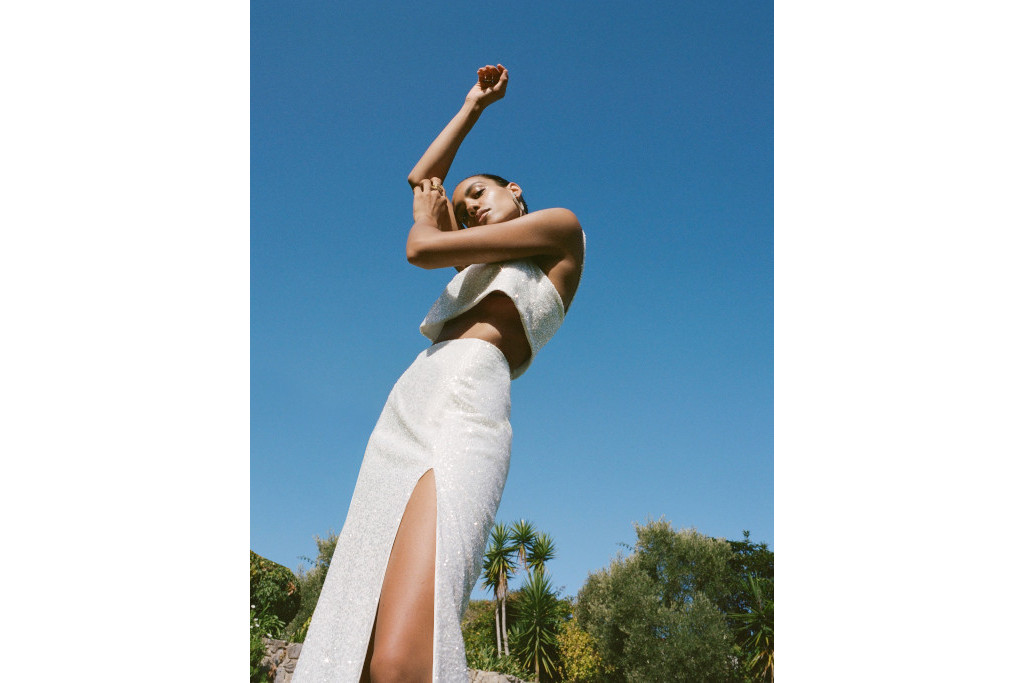 Big, But Make It Cool
The Low-Down: The bigger the skirt, the better
Oversized styles and volume are back, but the traditional bridal silhouette has been redefined for 2023. Voluminous skirts are contrasted with modern details such as scoop necklines and drop waistlines, giving these outfits a cool, nonchalant attitude.
Grown Up Glamour
The Low-Down: Be ready to proudly show off your curves
Sumptuous and sophisticated; confident dressing for the modern woman is a strong trend for 2023. Brides are looking for pieces which celebrate the female form with increasing demand for structured and fitted styles.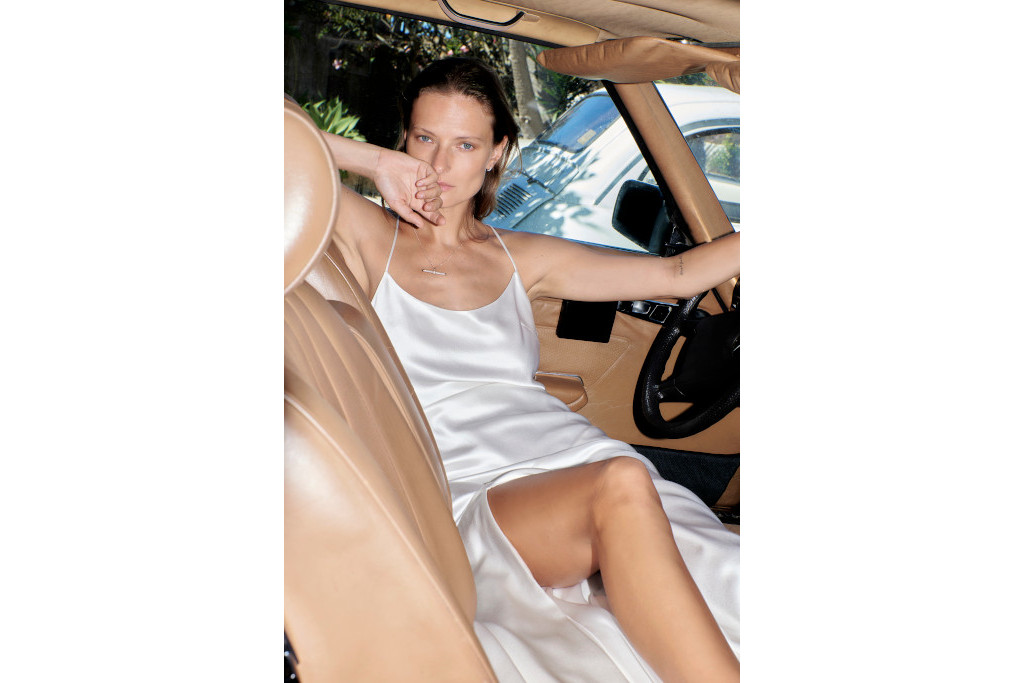 High-Low Hemlines
The Low-Down: Traditional hemlines are a thing of the past
From maxi, midaxi and midi to the mini and micro mini – hemlines are continuing to shapeshift, with fashion-forward brides increasingly drawn to wearable lengths and away from the traditional floor length gown. Requests for ankle length pieces are up 120 per cent.
Trousers, Trousers, Trousers
The Low-Down: Brides and bridesmaids are after versatility
The bridal party has grown up. The vast majority of our brides are in their 30s and so are their bridesmaids, they know their style and want to maximise their budgets, favouring styles and colours that their bridesmaids will wear again. We've seen a huge surge in requests for trousers among bridesmaids (a rise of 150 per cent) as brides like the idea of mixing and matching silhouettes and shapes.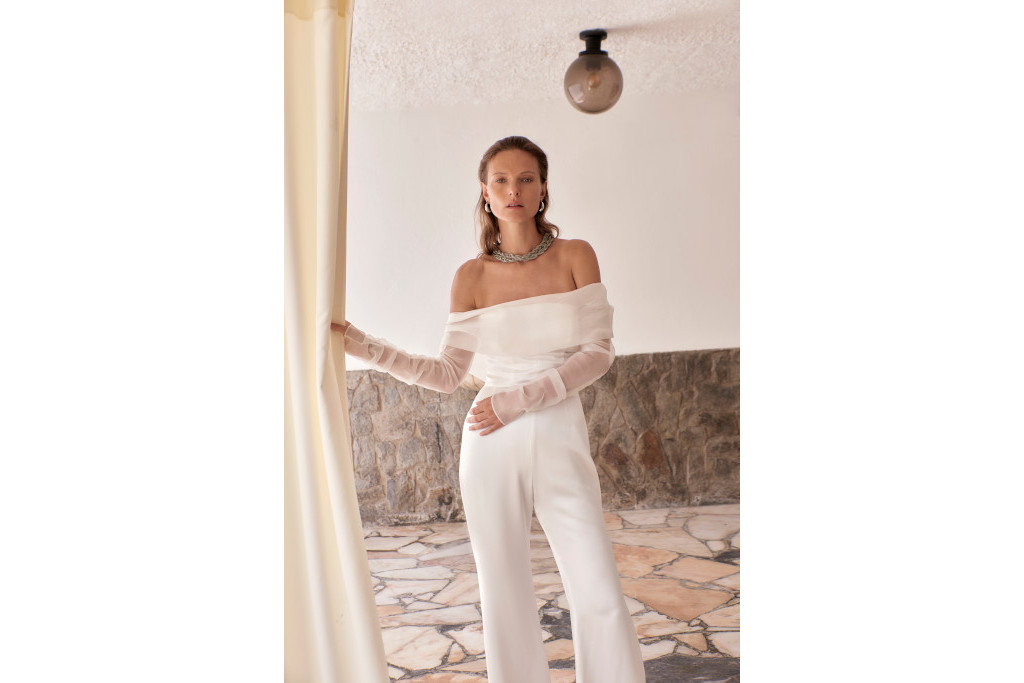 Let There Be Lace
The Low-Down: Classic lace is here to stay (but modernity is catching up)
Seen on the catwalks at Valentino, Miu Miu and Saint Laurent, lace detailing is a strong trend for 2023. We're seeing more brides return to lace but looking for a contemporary twist. Many are requesting razor-sharp cuts for a more modern finish.
Feather and Embellishment
The Low-Down: Statement dressing, but make it bridal
Feather is a strong decadent detail seen across the catwalks, adding drama to the evening look. Update your daytime look with a detachable feather trim for instantly elevating night-time glamour.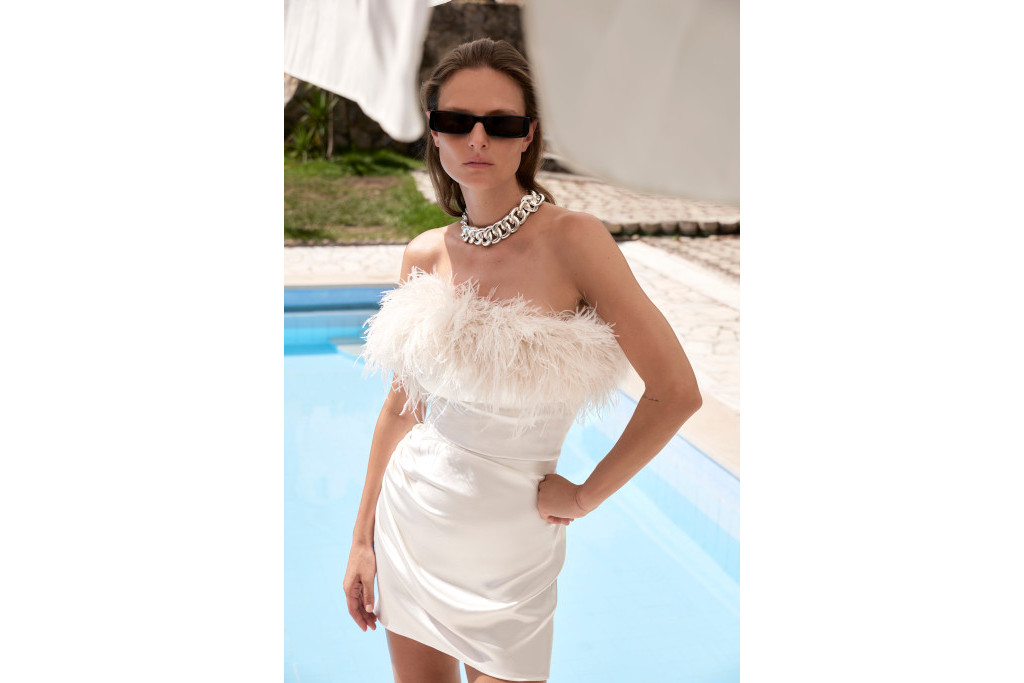 Styling Notes – Mixed Metals and Sunglasses
The Low-Down: Expect a rise in chic and casual accessories
When it comes to styling, brides are starting to favour a mix of metals, with silver jewellery staging a comeback. Sunglasses are now a permanent feature of the bridal look, with many brides bringing sunglasses to appointments to check the outfit works with their chosen pair.
A Sustainable Wedding Wardrobe
The Low-Down: Brides want to rewear their outfits
Multiple wedding looks also mean that even more importance is placed on brides being able to rewear their pieces long after the wedding day. Many are opting to dye and tailor their pieces afterwards, so investing in silhouettes and fabrics suitable for dyeing are increasingly important to brides.
DISCOVER
Check out some of the trends listed here on theownstudio.com
Images courtesy of The OWN Studio