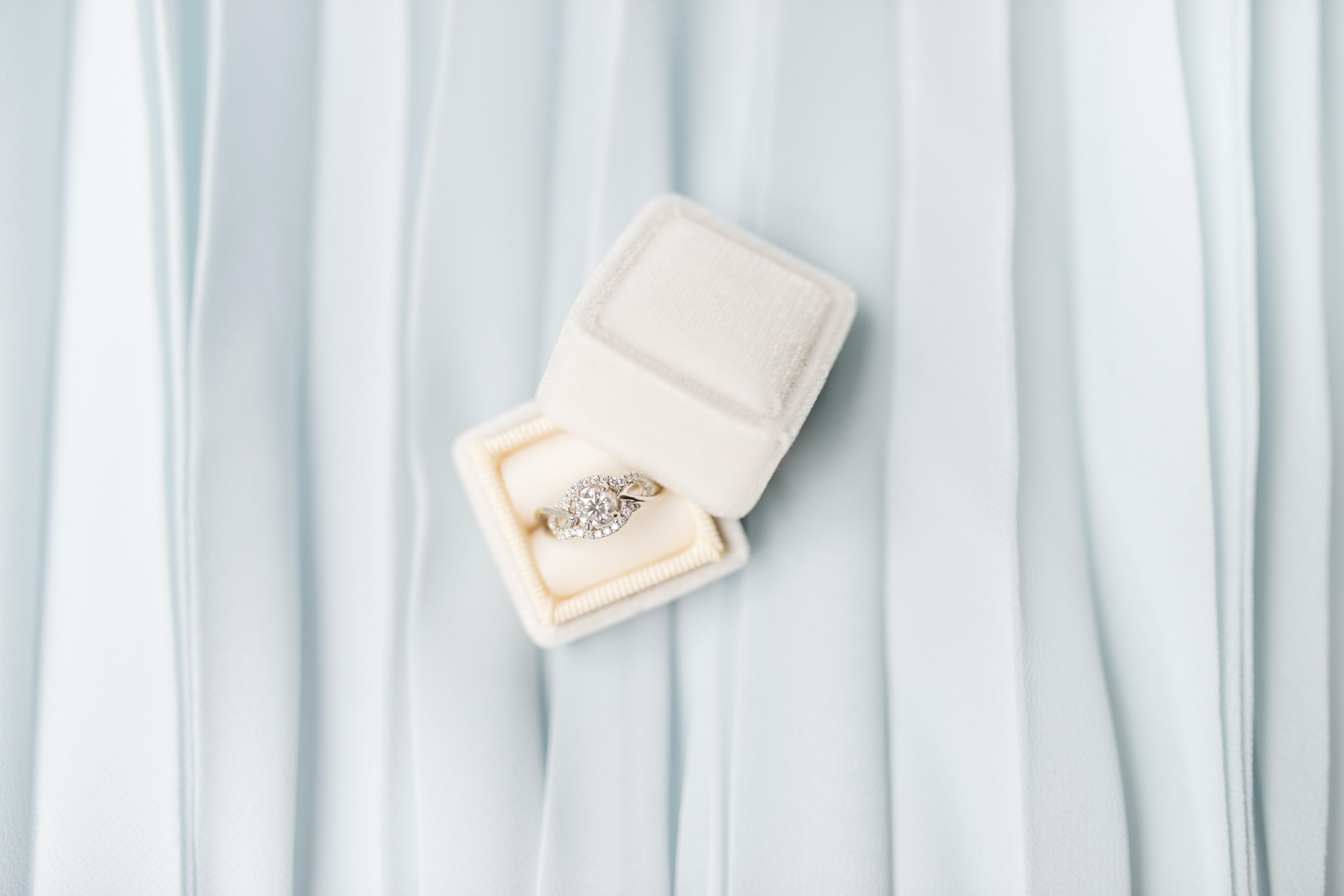 HOME
JEWELLERY & WATCHES
Gorgeous Engagement Ring Trends For 2023
For the trendy brides and grooms among us
Looking to pop the question sometime soon? Give your proposal some pizzazz by getting on one knee with the trendiest ring around. If you're not sure where to start, stop here. These are the biggest engagement ring trends we expect to see in 2023, as highlighted by some of our favourite jewellery brands right now.
The Country & Town House Responsible Buyers' Guide
Engagement Ring Trends We Expect To See In 2023
2023 is set to be a big year for bold statements, with engagement rings that are just as unique as their wearers. While we're expecting to see many of our favourite 2022 trends make a return – from toi et moi to vintage finds – the main trends you should expect to see on ring fingers include target rings, Art Deco styles and sustainable investments. Read on to find out more…
Top Trends at a Glance
Vintage gems
East to West settings
Toi et moi
Oval cut diamonds
Art Deco designs
Target rings
Trilogy rings
Colourful stones
Sustainable investments
1. Vintage gems
One of the biggest trends we expect to see in 2023 is a revival of vintage pieces, both in fashion and jewellery. Many of us are keen to make use of family heirlooms or find rings that already have a backstory – a lucky charm of sorts, with a history of happy marriages. If you don't have a family ring to hand, British jeweller Hancocks London has a huge library of antique and vintage engagement rings that will no doubt catch your eye (and your soon-to-be fiance's).
2. East to West settings
'East to West settings make for a playful but still endlessly elegant solitaire,' says Rachel Boston, founder of her eponymous bridal jewellery brand. 'We find that there is currently a real demand for pieces that are full of character but have an air of timelessness to them, investment pieces that will become chic future heirlooms. The Voluptas ring from our Ten Year collection is a great example of this, as is the more classic made-to-order Imogen ring from our permanent collection.'
3. Toi et moi
A trend making its way into the top rankings for a consecutive year is the toi et moi ring, as Rachel notes: 'Asymmetrical pieces and toi et moi rings are also becoming a firm favourite. I'd recommend these sorts of designs if you are looking for something a bit more daring: they are great canvases for combining different types of gemstones, shapes, and colours, as well as for incorporation graphic bands and settings. They can range from the more subtle designs, like our Aphrodite ring, to really bold statement pieces, like our Priapus and Aurora rings.'
4. Oval cut diamonds
And for the year's top cut, look no further than classic oval. 'We have seen huge interest in oval cut diamonds – either set in a solitaire, halo or three stone design – and I predict that this cut will continue to be a popular choice for 2023,' says certified GIA gemologist and jeweller Emma Clarkson Webb. This is a sophisticated design that will no doubt be popular with those fond of a timeless aesthetic.
5. Art Deco designs
This year we'll also be channelling the '20s – the Roaring Twenties, that is. 'So many of my clients are opting for engagement rings incorporating Art Deco motifs,' explains Emma. 'We're expecting this trend to continue well into 2023. With our rings, we use lots of filigree detailing, white and yellow gold metal, repetitive geometric motifs and clean lines to create an Art Deco feel with a contemporary twist.'
6. Target rings
'One style we've noticed growing in popularity is the target ring,' adds Eliza Walter, founder of female-run jewellery company Lylie. This design, as the name implies, resembles a target, featuring a circular appearance with radiating concentric circles. 'The craftsmanship involved in creating a target ring with hand cut coloured gemstones alongside beautiful ethical diamonds is so intricate; our clients really cherish the process of seeing their rings come together.'
7. Trilogy rings
Another classic design we're expecting to see reign supreme is the trilogy ring, a design comprised of a cluster of three stones set along the band. 'Trilogy rings have always been the epitome of romanticism,' says Eliza. 'With each stone representing past, present and future, they are perfect to signify any precious moment. They have always been adored, but we definitely think they are only going to become more and more popular in 2023.'
8. Colourful stones
With the quiet lull of lockdown now finally over and done with, it should be no surprise that we're craving a little excitement across all aspects of our lives. And what better way to bring on the fun than with a pop of colour? 'Colour is king at Minka and we have been seeing a real surge in interest in rare and wonderful coloured stones this year,' says Lucy Crowther, British gemmologist and founder of Minka Jewels.
'Clients are coming to us having done some research into what they want and what they think will stand out and be unique. It really is so wonderful to be given a brief by a client who has a clear idea of what they want and it makes the hunt for the stone all the more exciting. Bold designs and big statement rings seem very in demand at the moment: people are looking for something adventurous, unapologetic and unique that really reflects their personality.'
9. Sustainable investments
And finally: 'The one trend that is coming through stronger and stronger is sustainability,' adds Eliza. 'Couples are becoming more aware of the environmental crisis and are therefore looking to invest in an engagement ring that will both stand the test of time but also minimise its impact on the environment. We are seeing huge demand for lab-grown and antique diamonds, which are by far the most eco-friendly options, and also much more affordable than a newly mined diamond.'
Featured image: Bridget Flohe, Unsplash