Get to Know Conscious Luxury Label Brodie Cashmere
---
Meet the brand making cashmere green
Cashmere is one of the softest and highly sought-after fabrics in the world, synonymous with luxury and quality – but it's not always had the best reputation when it comes to sustainability. British brands are shaking up the way we see cashmere, giving it a young and eco-conscious spin that resonates with today's responsible shopper. None are doing it quite like Yorkshire-born label Brodie Cashmere, though. We sat down with one of the co-founders, Anne Marie Holdsworth, to learn more about Brodie and its ethos.
Q&A with Anne Marie Holsworth, co-founder of Brodie Cashmere
Hi Anne Marie, can you please introduce yourself and your brand to our readers?
I'm Anne Marie Holdsworth, the co-founder of Brodie Cashmere, an award-winning sustainable and ethical knitwear brand I launched with my daughter Jes 12 years ago.
Brodie's mission is to create sustainable fashion-forward designs in beautiful cashmere, championing colour and creativity remains at the heart of everything we do. We are proud to be partnered with the Sustainable Fibre Alliance, where together we work hard to ensure the sustainable production of our cashmere. This is a continuous journey for us – we strive to safeguard the nomadic herding community in Mongolia, the welfare of their animals and ultimately the production of consciously crafted cashmere. We continue to choose our partners carefully to ensure they are on this journey with us. Our eco-conscious ethos led us to be a 2022 Brand of the Year finalist for Draper's Sustainable Fashion Awards.
Brodie is a family-owned business – where did it all start? And what does the family dynamic look like today?
My father-in-law started working in the wool textiles industry initially, and when my husband joined the busines he migrated it from wool to cashmere fibre. In the early 2000s, an opportunity arose for us to launch our own collection, which I started working on with my daughter Jes. We officially launched Brodie in 2010 with a capsule collection. There were probably only 12 or 15 styles, maybe three or four colours  – we've grown quite a bit since then. We're very proud to be a family business; it's a journey we are enjoying and growing together.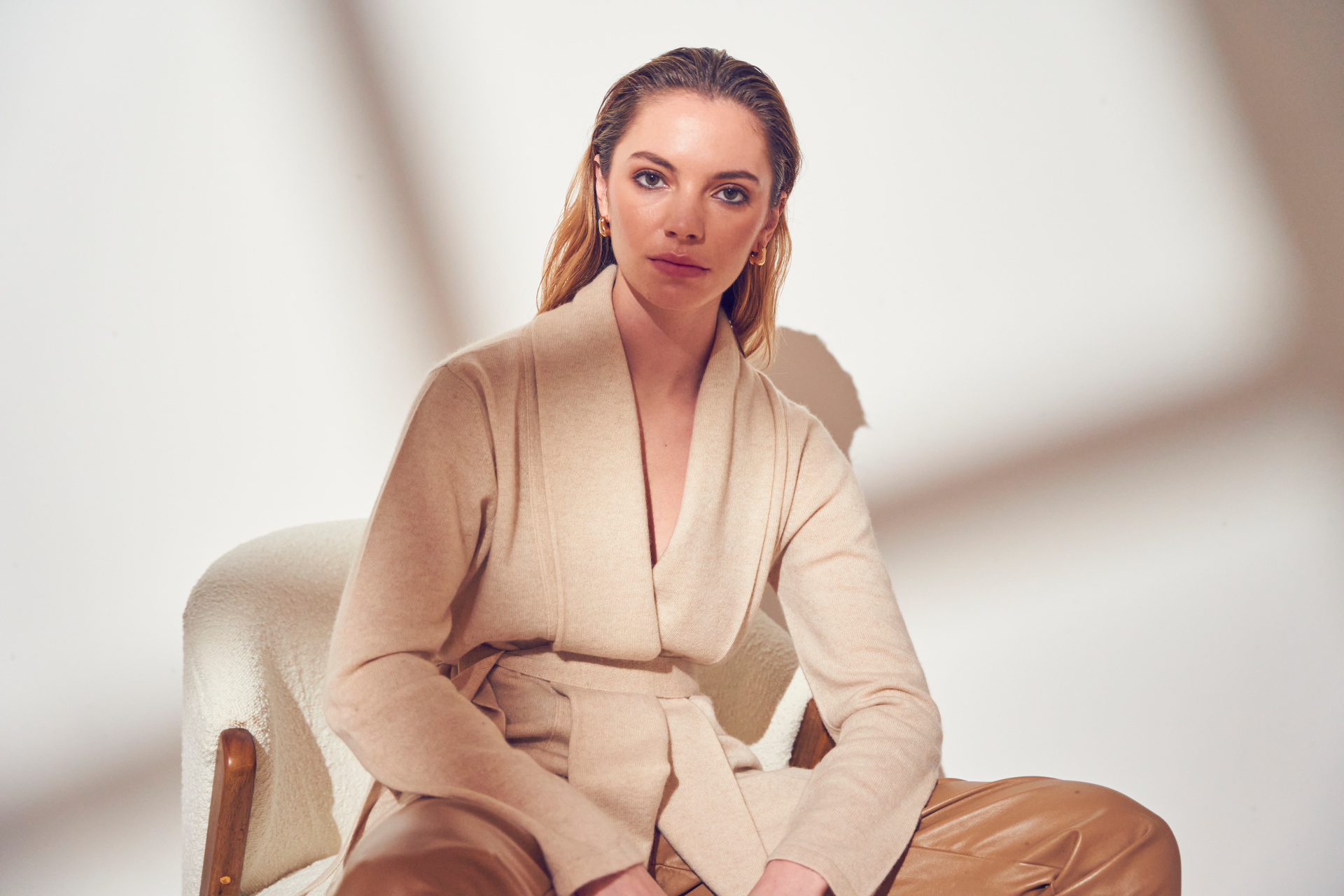 Describe Brodie in three words.
Luxury, conscious, cashmere.
What was your green lightbulb moment?
The idea to start the brand began with my own personal style and then developed after bringing in family and friends to discuss what they loved about cashmere knitwear. These conversations transformed into samples which were all tried and tested by people who I believed had great style, a great eye and knowledge of colour. It's always been very much a family-led brand, inspired by my family and my girlfriends.
The same family-led interest flows through every part of our business, and that includes our extended family in our supply chain. From grazing to garment, we've partnered with the Sustainable Fibre Alliance, so we can guarantee the ethical production of our cashmere. Sustainability is at the heart of what we do, from safeguarding our herding community and ensuring the welfare of their animals to producing consciously crafted cashmere. Since the start, we have had an eye on every step of the process to ensure everything is finished to the highest standard with the best quality.
How does a vertically integrated supply chain work, and what are the benefits?
Brodie works with two factories, one in Mongolia and one in China. Both are vertically integrated cashmere specialists which means the processing, dyeing, spinning and knitting of the Brodie garments are done 100 percent in-house, ensuring there is less quantity (helping us only use what we need) from herders and an emphasis on the quality of the cashmere with minimal environmental impact. By processing everything in one place we also avoid large amounts of shipping and carbon emissions. We control the entire manufacturing and production process cradle to gate, and with it improve the ethical and welfare practices within factory cultures in both China and Mongolia.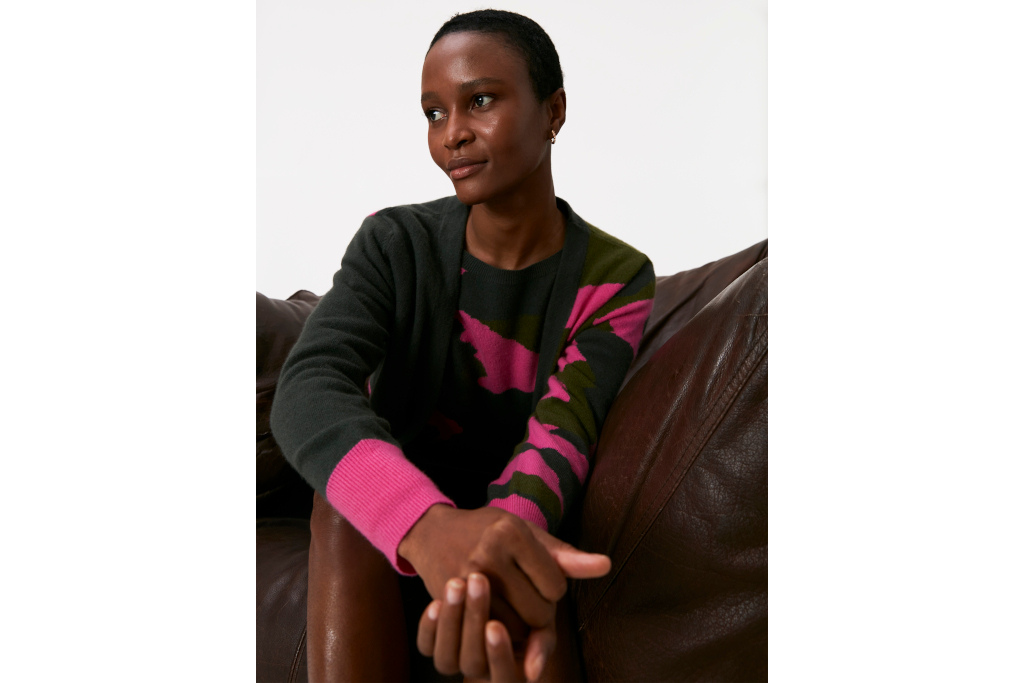 How did you build your relationship with the Mongolia herdspeople that create your clothing?
Ten years ago, we sent a team member to live and work with the herding community to understand the region. This was our opportunity to really get to know how the community worked and how we could be ethical partners. There, our team member met his wife and they continue to live there, observing, working and understanding the herders and how Brodie can positively impact their industry and lives. Once we had established a good relationship with a factory in Mongolia, we then opened a second factory in Chinese-owned inner Mongolia. The same team who looked after the first factory were there to ensure the best possible working conditions, healthcare, fair wages and education support.
The herders are at the heart of the business, and we ensure every member of our Mongolian team is paid above the minimum wage plus bonus schemes. As a vertically integrated company, Brodie is able to set working standards for all our employees. Some of the things we're proud to offer our workers include:
Subsidised food and drink
Free bus journeys from the city to the factory
Subsidised creche and childcare
Overperformance rewarded with bonuses
No employees under the age of 18
Apprentice schemes with textile universities
Free nurse-led care and first aid available onsite
What role does circularity play in Brodie's business model?
From kindness and care for the goats to best production practices and working conditions, we have a strong circular fashion ethos, recycling and repurposing as much as possible. For example, all the coarse goat fibre which isn't used for knitwear is given to a network of bedding businesses in Mongolia and is up-cycled as duvets fillings and mattresses. We also run a closed loop water system in the factory whereby the water, once used, is cleaned with a water-supplying partner and reused again within the factory, and all knitted off-cuts are repurposed into scarves.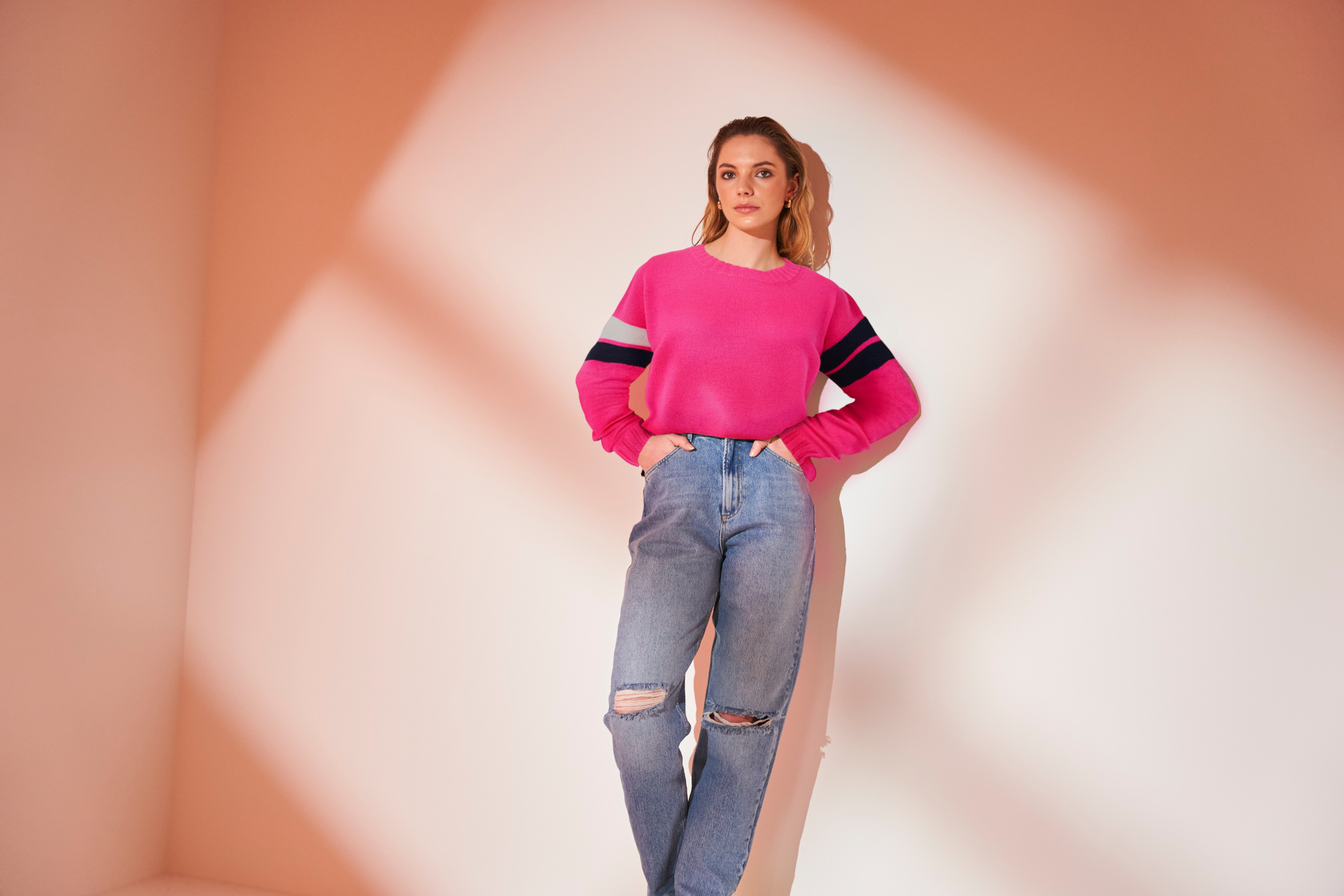 Are there any new practices at Brodie that you're proud to have implemented?
Last year, we invested in new machinery to develop a recycled cashmere charity initiative with an innovative take-back scheme, which will be launching in 2023. The general public will be invited to send in their old cashmere which will be unravelled and spun into garments to be donated to women's charities in Mongolia. We also recently introduced a new plant-based renewable fibre BCI cotton for our silk mix range, which was launched to the market for high summer this year. In terms of powering the factories, we are collaborating on finding split energy sources so that we will able to supply a percentage of the electric power through solar, wind and water energy.
Is there always room to improve when it comes to sustainability?
Yes, it is an ongoing journey for all of us. For Brodie, we're always looking for ways we can improve, both across our supply chain and close to home. In 2022, our head office oversaw replaced all recycled plastic outer packaging, with cardboard and tissue paper, and the kitchens have been adapted to help the business's carbon footprint, with old lighting changed to a more eco-friendly LED option. At tradeshows, we've decided to go paperless, which means no printing of our look books, workbooks or line sheets – instead  we're offering QR codes for customers to see all materials digitally. We're also looking at our improving sampling methods, ordering less and looking at ways to further decrease this number. All of these are integral changes on our journey of being a responsible brand as Brodie continues to grow.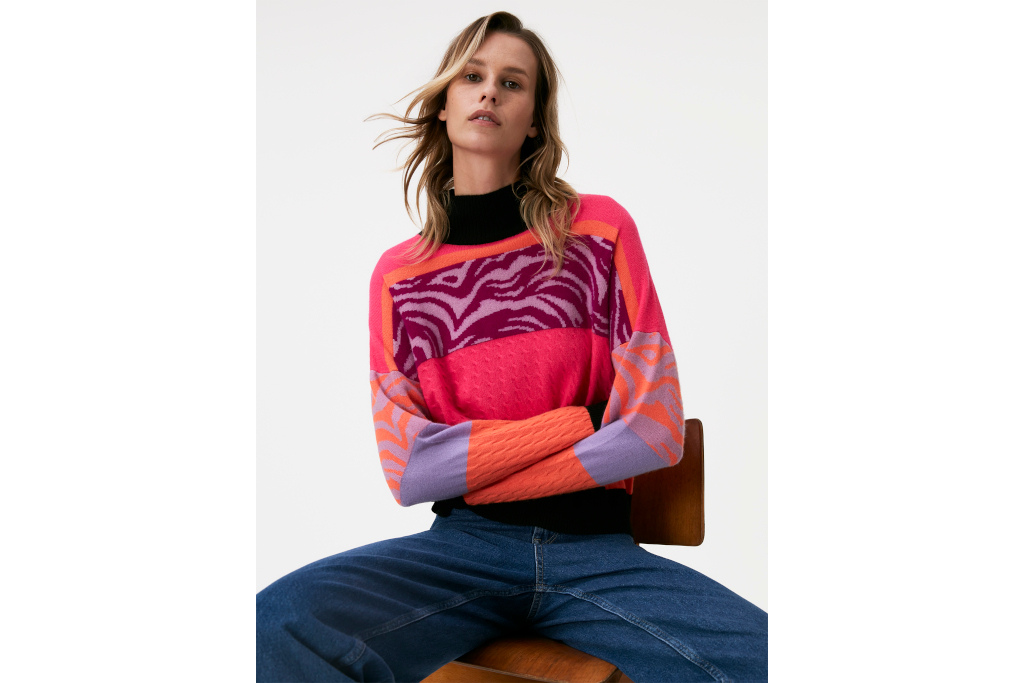 What should we be doing to help the climate change fight?
Buy less and buy better. We encourage our shoppers to curate their wardrobe with investment pieces they know will last. Brodie Cashmere creates true heritage garments that if looked after can last a lifetime and be passed down for the next generation to enjoy too.
Sustainability is integral to preserving our world – and I feel that even more now that I am a grandma. Let's try to slow fashion down together. We are at the forefront of sustainable cashmere and rethinking our business to better ourselves and our environment.
EXPLORE
Find out more about Brodie Cashmere at brodiecashmere.com
Images courtesy of Brodie Cashmere