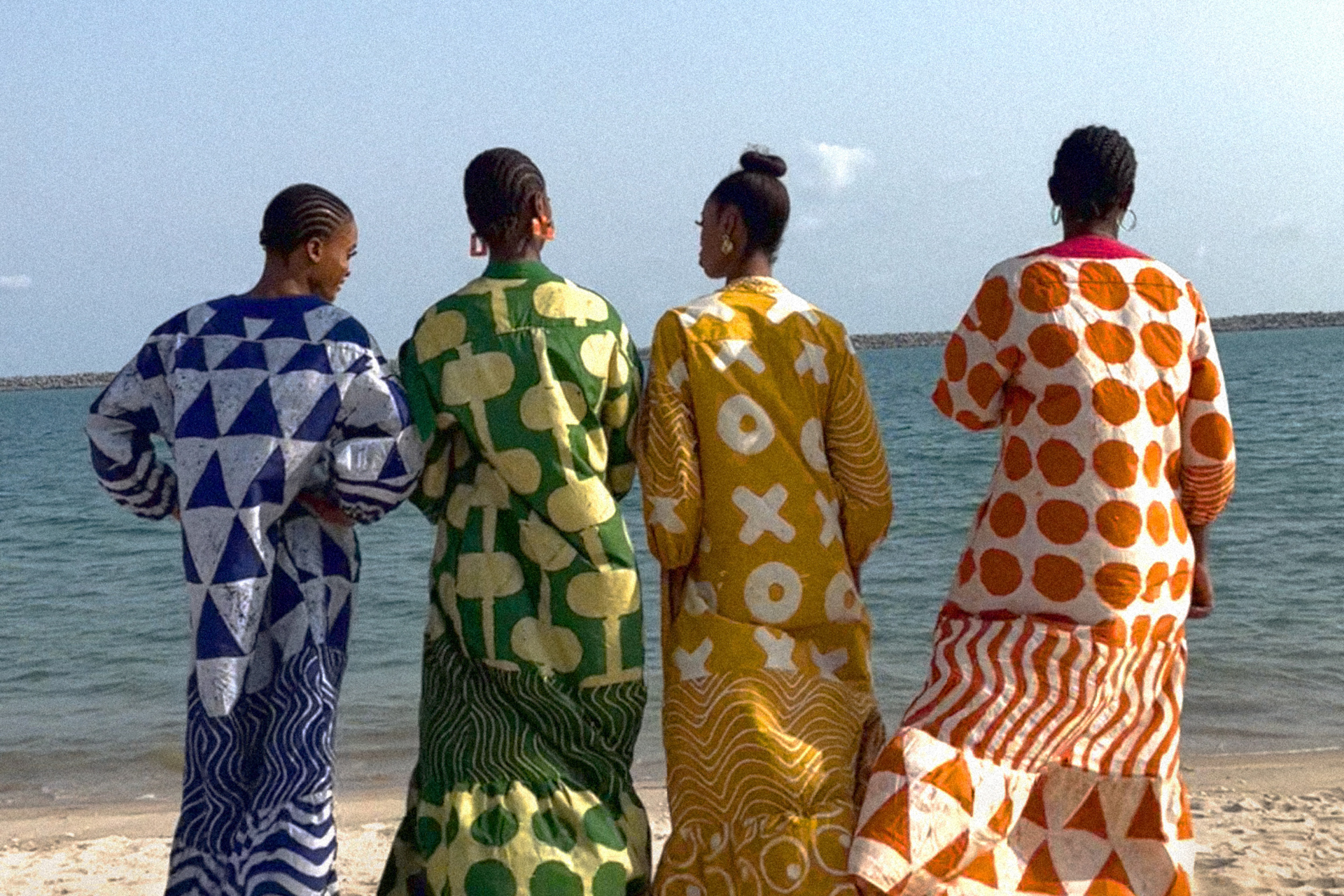 Anya Hindmarch's Collaboration With Dye Lab Celebrates Nigeria's Artisan Heritage
'Some of the most exciting fashion at the moment is coming out of West Africa'
British luxury label Anya Hindmarch recently unveiled a new collection in collaboration with Dye Lab. Here's everything we know so far.
Anya Hindmarch's Collaboration With Dye Lab Celebrates Nigeria's Artisan Heritage
Anya Hindmarch is back on our radar once again – and this time with an exciting collaboration with Nigerian small-batch craft brand Dye Lab. The two brands have unveiled a capsule collection consisting of long and short kaftans in vibrant, summery colours.
Headed up by Rukky Ladoja and Ozzy Etomi, Dye Lab is inspired by Nigeria's rich artisan heritage, combining vivid patterns with contemporary design. The capsule collection, which is comprised of collaborative pieces as well as some of Dye Lab's original designs, has been created by local artisans using locally-sourced materials. Each garment has been hand-dyed using Adire wax resist dyeing, a technique unique to the Yoruba people, and features details in Aso-Oke and Baule Kita, specialty Nigerian and Ivorian hand-woven cloths.
The brand has worked closely with Anya Hindmarch throughout the process, ensuring that everything has been hand-designed, hand-dyed and handmade while minimising waste.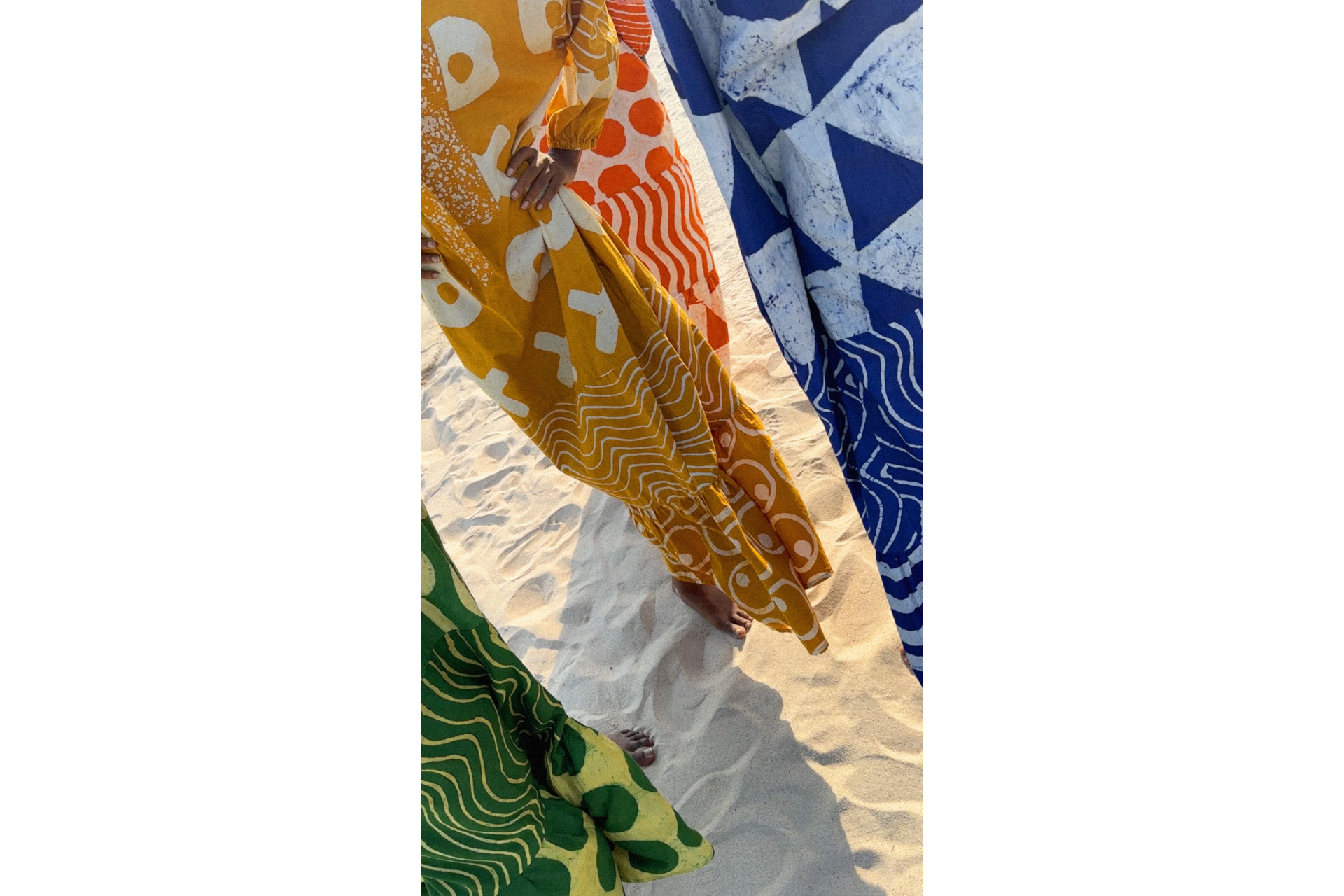 'Dye Lab is all about creating beautiful, colourful hand-crafted, high quality pieces that offer a contemporary and fun take on traditional African techniques,' said Dye Lab founder Rukky Ladoja. 'This, married with Anya's brilliant, deliberate and quirky approach to fashion, is the perfect collaboration of two worlds.'
'Some of the most exciting fashion at the moment is coming out of West Africa,' added Anya Hindmarch. 'I was lucky enough to discover Rukky Ladoja and Ozzy Etomi and their incredible brand Dye Lab. I am very excited to announce that for the first time at the Village we are collaborating with Dye Lab on a range of kaftan dresses, hand dyed and hand made in Lagos.'
Dye Lab Takes Over Village Hall
To celebrate the arrival of the new collection, Anya Hindmarch's Village Hall on Pont Street has been transformed. Brightening up the rainy streets of London, the outside of the store features hand-painted designs depicting Dye Lab's signature motifs, while the inside space has been filled with Nigerian handcrafted furniture and rich colours.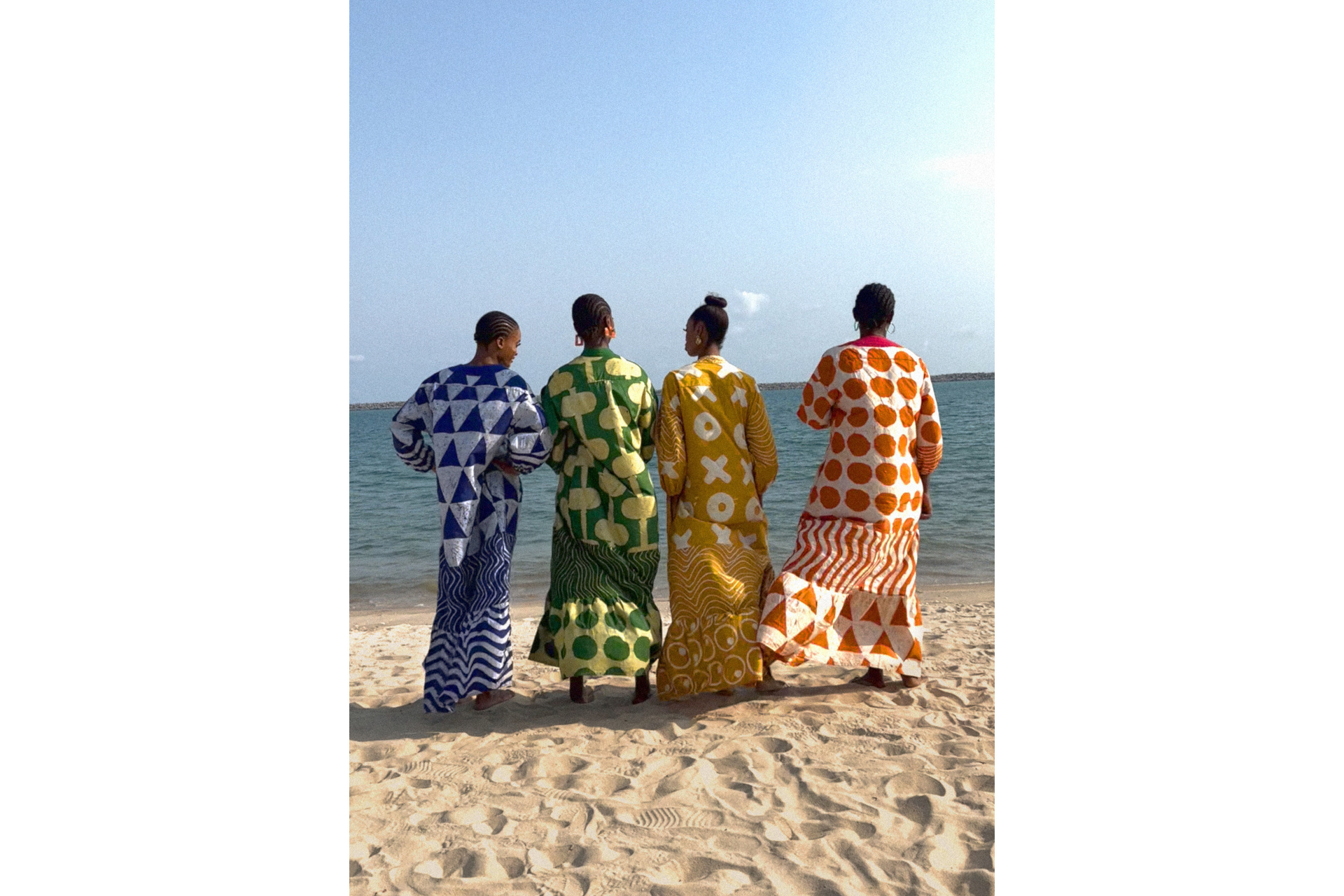 Where Can We Shop The Dye Lab x Anya Hindmarch Collaboration?
The Dye Lab x Anya Hindmarch capsule collection is available to shop at Anya Hindmarch's London boutique and online. Prices start from £285.
EXPLORE: Anya Hindmarch, The Village Hall, 11 Pont Street, London SW1X 9EJ | anyahindmarch.com
Images courtesy of Dye Lab x Anya Hindmarch