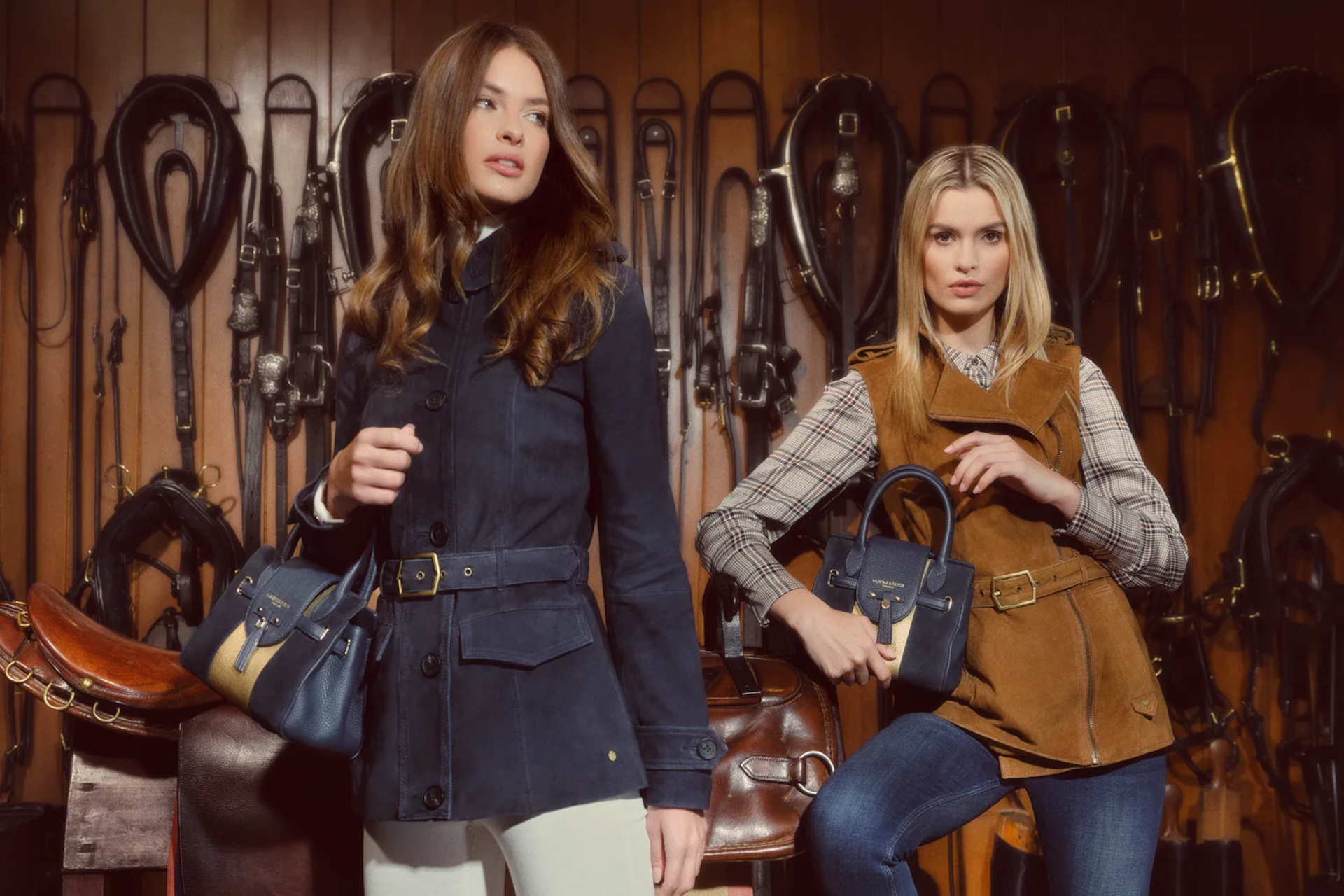 'Britishness will always be at the heart of our brand': Marcus Fairfax Fountaine On 10 Years Of Fairfax & Favor
---
Celebrating 10 years of countryside couture
The years have flown by, and British fashion label (and rural vogue champion) Fairfax & Favor is celebrating its 10th anniversary this May. Marcus Fairfax Fountaine, co-founder of Fairfax & Favor, tells us some of his highlights with the brand over the last decade, celebration plans and the importance of Britishness. 
Marcus Fairfax Fountaine On 10 Years Of Fairfax & Favor
Hi Marcus, thanks for joining us today! Firstly, we'd like to say a big congratulations on Fairfax & Favor's 10th anniversary – how does it feel?
We both feel immensely proud and cannot quite believe that it has been 10 years, time has really flown by! We wouldn't have been able to grow and get to where we are today without our extremely loyal customers. They have really made Fairfax & Favor into the brand it is today and we are so grateful that they choose to buy from us and support our brand.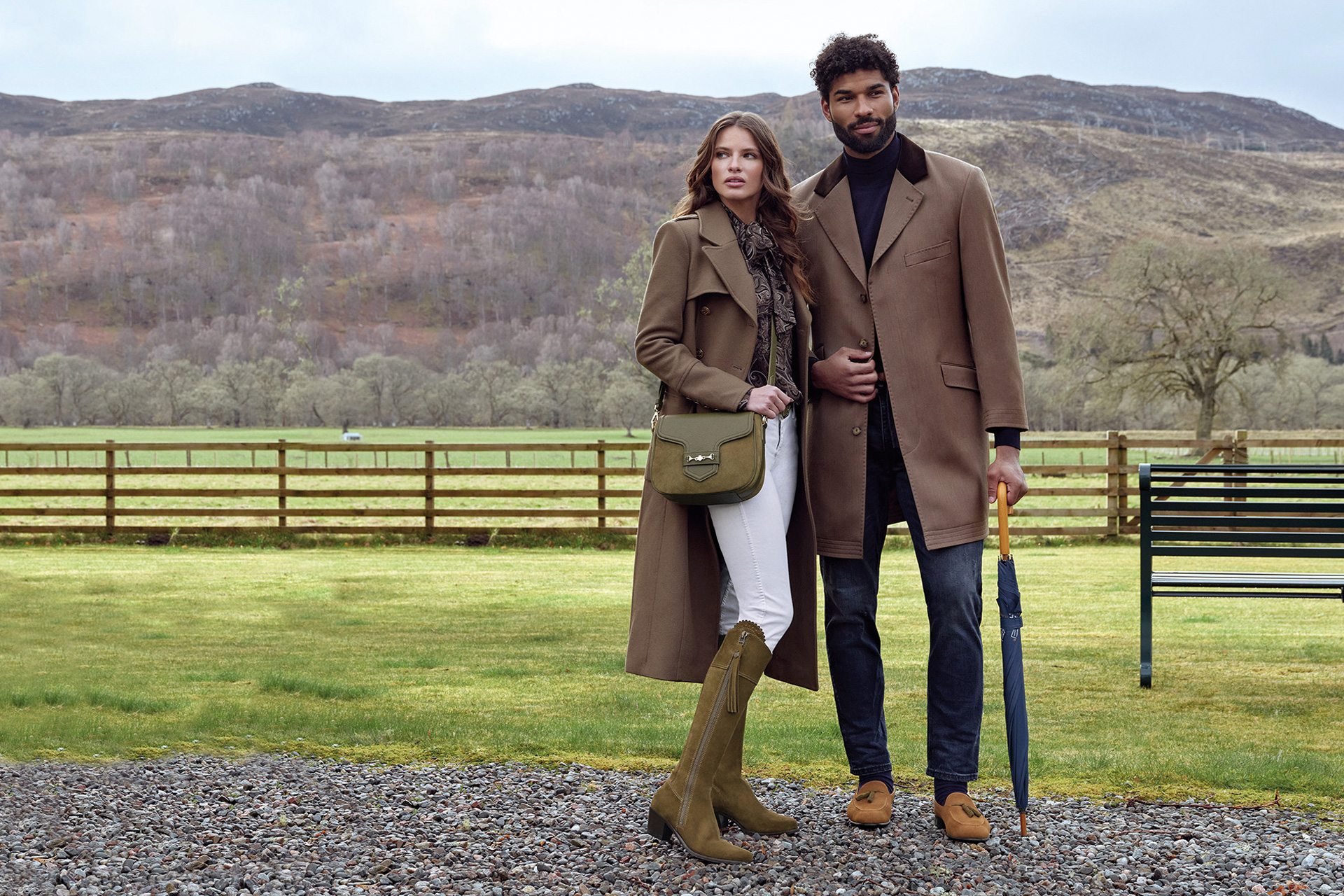 Can you run us through how you founded the brand?
In late spring of 2012, we both went out on a whim and decided to join our middle names, Fairfax and Favor, and launch our own footwear brand, specialising in luxury boots, shoes and all things town and country. Felix's godfather sold leather gun slips that were made in Spain, so we both worked our summer breaks from university – in pubs and moving antique fireplaces – to raise money to travel to Spain to find a great leather factory to produce our first Fairfax & Favor loafers. After some treacherous journeys up the mountains and some debatable judgements, we were able to get 420 pairs of off-the-shelf loafers and get them delivered within four weeks. The only condition? To pay upfront. With a leap of faith, we agreed and six weeks later 390 pairs of Fairfax & Favor branded shoes showed up at our front door. After storing them in mum's attic, we then had to work out an action plan for selling them on.
We started bargaining our way into country fairs and raising awareness of our shoes by gifting friends and family. The first fair stall was made up of borrowed furniture and a £25 sign, but we were able to sell 80 pairs of shoes and invest back into the business. The rest is history. The brand has grown from strength to strength, and we're set to have our biggest stand at Badminton this year.
How has Fairfax & Favor changed since 2013?
Our designs have always kept the same ethos at heart: stylish, comfortable and practical. All are also loosely inspired by British heritage fashion with equestrian influences weaving into the designs.
Our best selling boot, The Regina, has been a staple in our collection for years, but we have made subtle tweaks from the first version we launched, improving fit and comfort and its now the boot you can buy today.
I'd say the biggest change is how much we've grown, really. Its only been during the last three or four years that we have had a spring summer collection, and 2022 was the first time we did big collection launch (historically, we've just launched a couple of piece at a time). Our 2023 spring summer collection is something both myself and Felix are particularly proud of. It is our biggest seasonal collection to date and is bursting with lots of new colours and textures. This gives our customers the chance to wear Fairfax & Favor all year round – not just in the field or on rainy winter days!
All in all, I don't think we have changed too much. We visit the same shows, appreciate our customers as we did back on day one and still produce the same quality pieces but with a little more variety and versatility in our designs.
What role does Britishness play in the brand's DNA?
We celebrate British culture and heritage in all our designs as we love British fashion trends. Many of our clothing pieces are also made in the UK and our brand (very much sticking to its roots) is based up in rural Norfolk. Britishness will always be at the heart of our brand.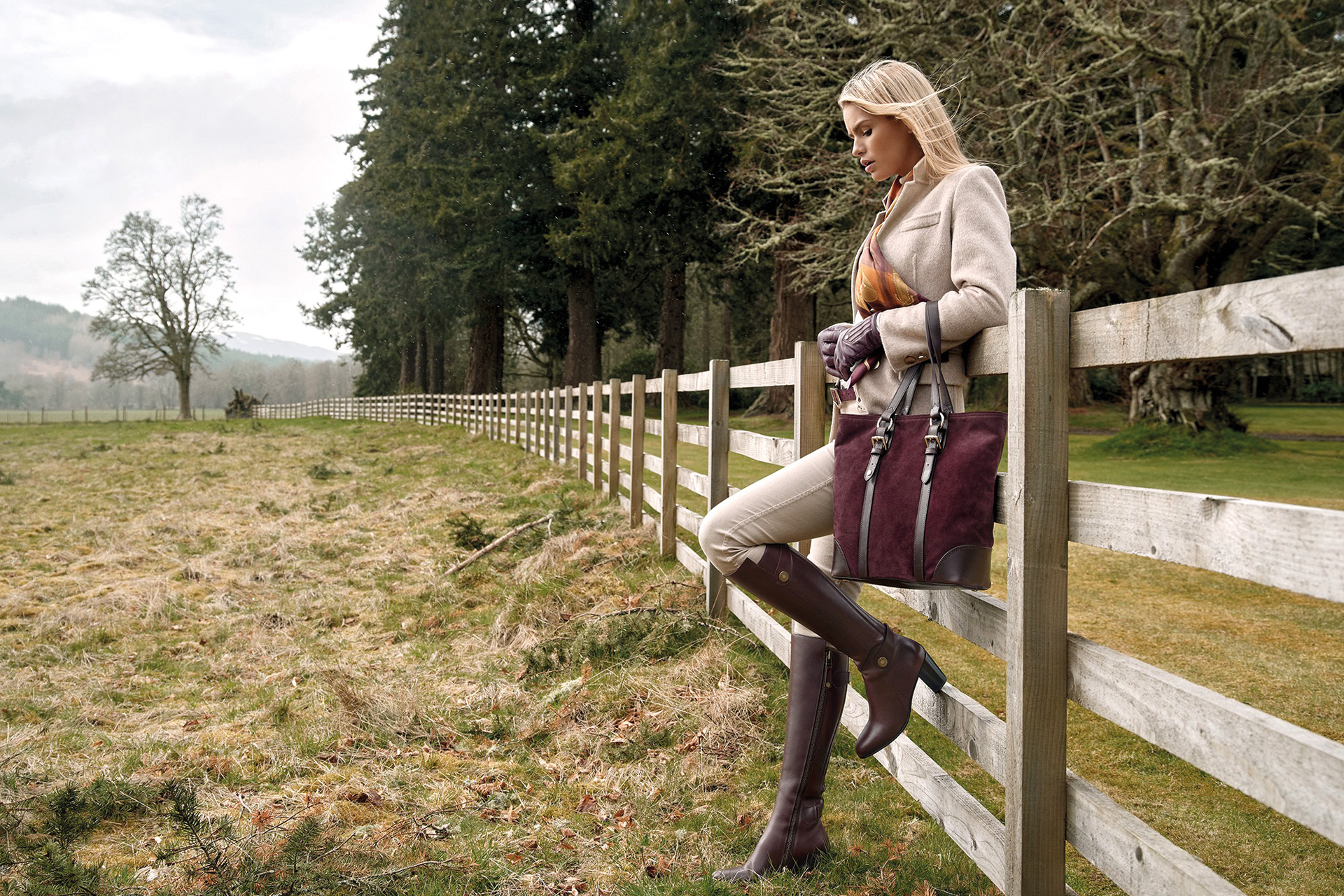 How is Fairfax & Favor marking its 10th anniversary?
The official date of our 10 year anniversary is the 13 May which is when we launched our first show at Holkham Country Fair.
For our customers to enjoy, we have launched limited-edition designs of some of our best selling pieces for our 10-year anniversary. These include the Regina, the Mini Windsor and the Alexandra Trainer, and these are almost all sold out already.
The team celebrated its birthday at Badminton Horse Trials where we hosted a drinks party in the lakeside area surrounded by friends and supporters of the brand. A personal highlight of mine was winning the 'Question Of Sport: Fairfax & Favor Edition' which the wonderful F&F team organized for a bit of fun. The fabulous presenter and long time fan of the brand Nicole Brown hosted and we had two teams from F&F battle it out answering questions on the brand's history. The occasion was extra special as it was also the day King Charles III was coronated, so it was double the celebrations!
Do you have any major highlights from the last decade you're really proud of?
In the last year we have started to launch Fairfax & Favor in America, which is proving to be a great success! I was in Kentucky at the end of April at the Kentucky Horse Trials with our first solo trade stand at the event. It went better than we could have imagined in terms of sales and support so I can't wait to watch this sector grow.
I am also really proud that we have been able to support a number of charities over the past 10 years through selling limited edition products to our customers. We have raised over half a million pounds for various charities, including Breast Cancer Now, NHS Charities Together and the Royal British Legion. I'm hoping we will soon be at the £1 million donation mark – that will be quite something!
Another highlight is definitely opening our first five bricks and mortar stores. During the decline in retail, it really is a big achievement – we also chose to open them throughout the pandemic which could have been a bad decision, but we continued with the plan and now couldn't be more grateful and pleased to be able to give customers these spaces to immerse themselves in all things Fairfax & Favor. The shops are in the quaint market towns of Holt, Stamford, Marlow, Helmsley and Stow.
We have also just launched an outerwear collection which will continue to grow in the seasons to come, giving our customers the availability to have a head-to-toe look from Fairfax & Favor.  Watch this space – I have seen the drawings and I think our customers will love the new designs!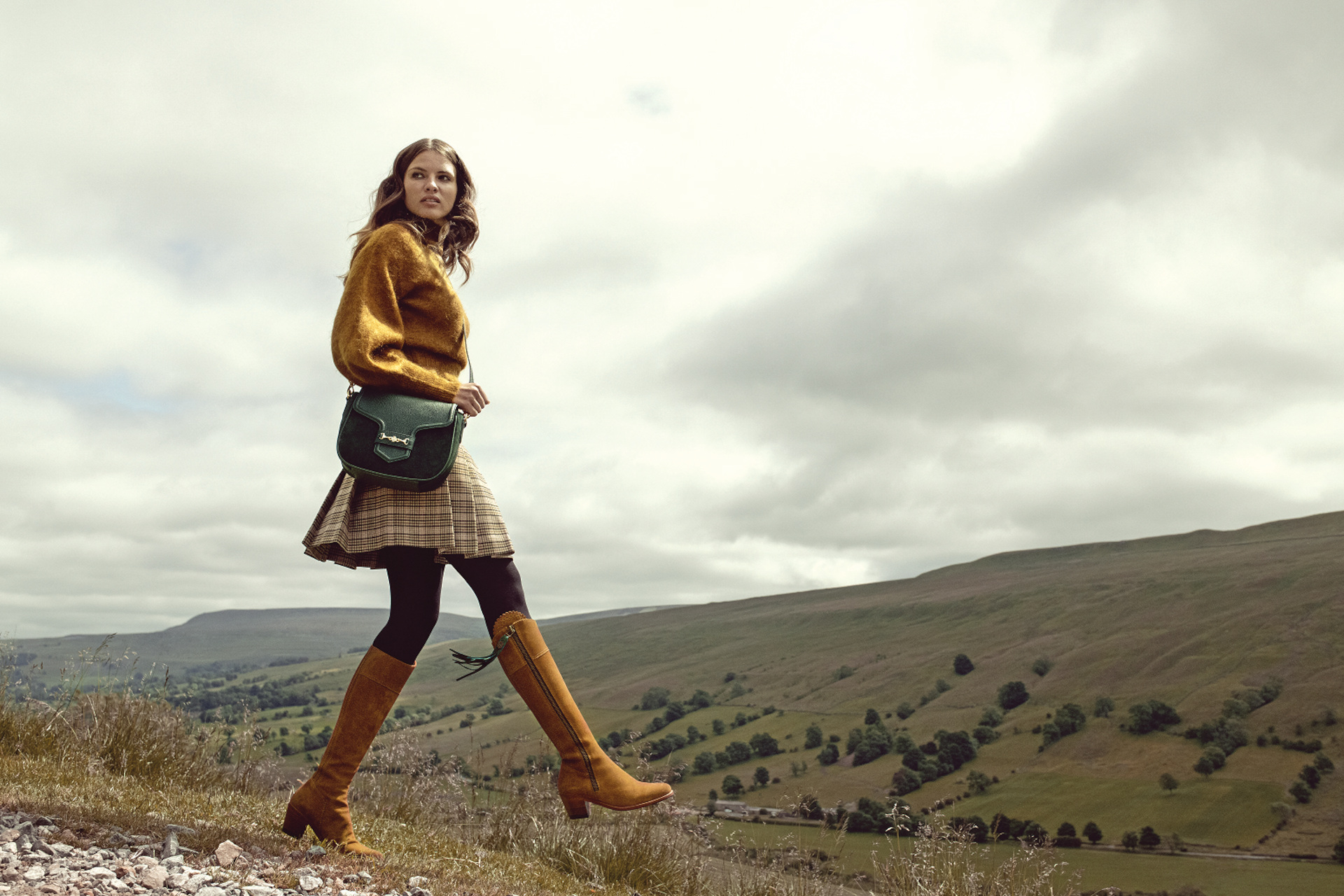 And what about challenges?
We have faced quite a few challenges over the past decade, and we have definitely learned to overcome challenges on our feet and learn from the mistakes we have made.
One of the main challenges we faced very early on, was receiving a letter from a very famous Italian brand threatening to sue us for copyright of their loafer featuring a snaffle buckle. Myself and Felix were new to the world of copyright and hadn't even considered this as a potential issue. This definitely opened our eyes and, fortunately, we came to an agreement with the brand in question.
Is there anyone (or anything) who has inspired you on your journey with Fairfax & Favor?
Each other! We are so lucky to go on this journey together, celebrating both the highs and the lows. Hopefully, Felix would say the same. I work in marketing, and him in product development so we have our areas of specialty and together this has created a very special partnership.
We also work with a very talented team that inspire me every day – I always say to other brand owners to employ people who can do a job better than you can, and our team 100 percent can!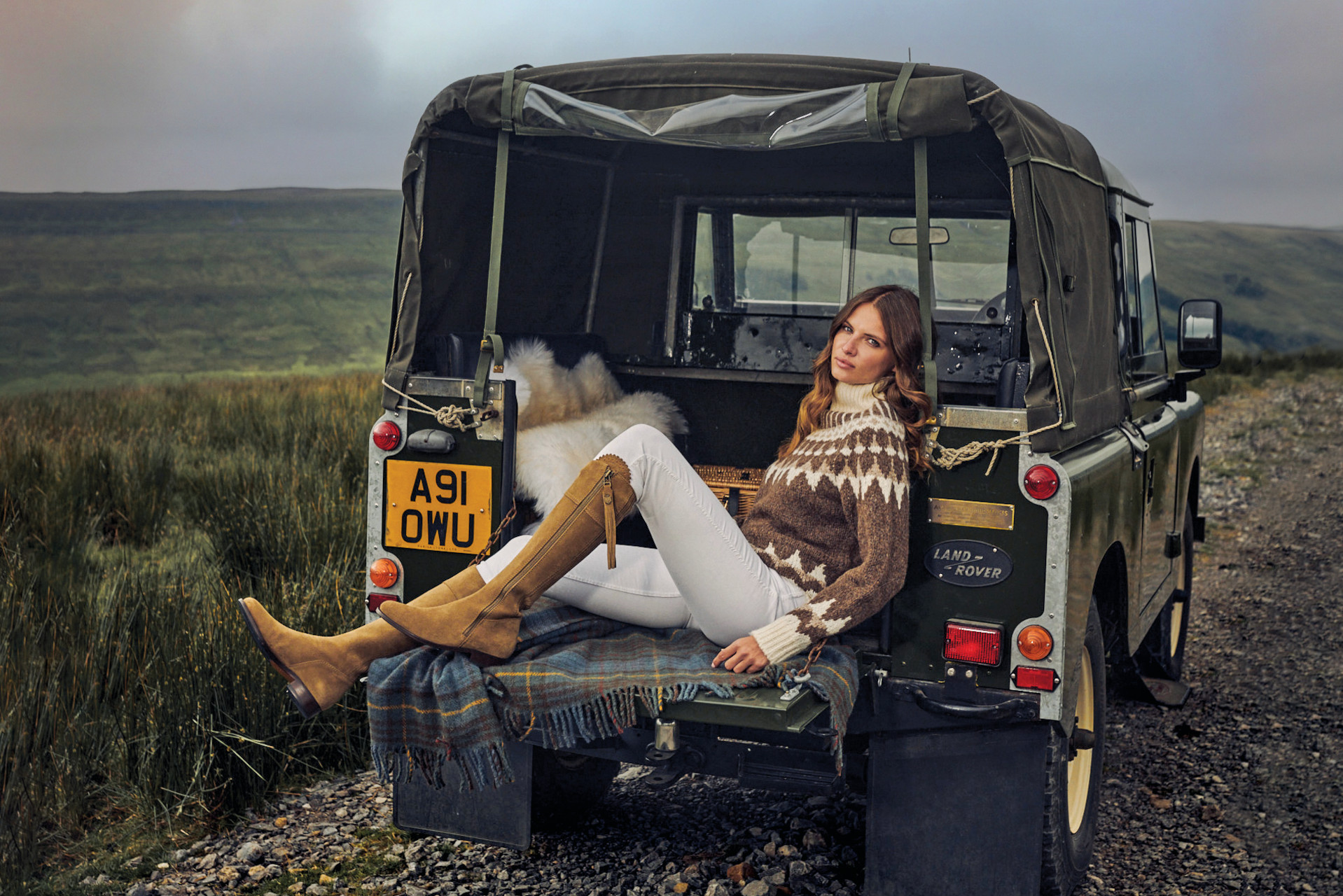 If you could go back in time 10 years ago to when you were starting up your brand, what would you say to your younger selves? Or is there anything you would do differently?
I don't think I'd do anything differently. We have had an incredible journey and been very fortunate to have the brand we do today. Without the mistakes we wouldn't be here.
How can we live a life in balance?
Routine is key! I stick to a set morning routine, a key part of this is making time to write in my gratitude diary. This has been a gamechanger and I believe has made me a more positive person. I also find exercise to really help – it's become the best way for me to switch off.
Any parting words for our readers?
Just a big thank you to your readers and to Country & Town House for supporting us on our crazy journey over the last 10 years. Cheers to the next 10!
DISCOVER
Keep up to date with Fairfax & Favor (and browse its new 10th anniversary collection) via its website, fairfaxandfavor.com
Images courtesy of Fairfax & Favor