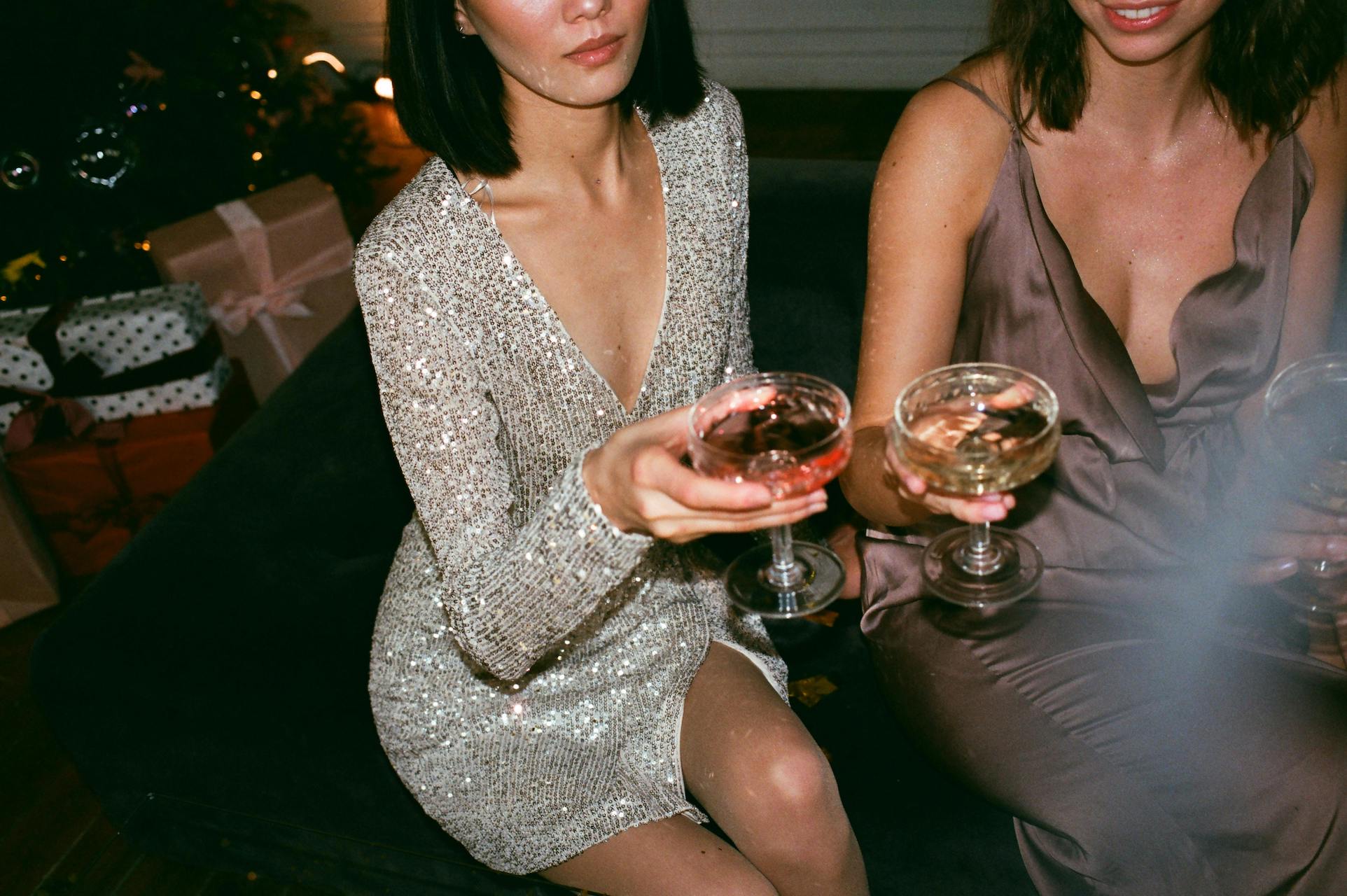 Why You Need to Rent Your Party Dresses this Christmas
Get your rent on, it's party season
Country & Town House's The Stylist columnist, Tiffanie Darke, makes the case for fashion rental, and borrowing instead of buying a fabulous one-off frock this party season. 
Main image: Pexels
The Country & Town House Responsible Buyers' Guide
Tis the Season for Fashion Rental
If you are on a sustainable fashion journey – buying less, wearing each piece for longer – you will be longing for newness. Longing to dress up, longing to shine, longing for fashion to take you to some exotic place where you can peacock about as your alter ego. (Or is that just me?)
Nothing gives you that opportunity more than a party, and this year we need to party more than ever, (as Napoleon used to say, drink champagne for defeats as well as victories – it tastes the same and you need it more). 'Tis the season, my friends, for rental.
If you haven't popped your rental cherry yet, now is the time. One of the most exciting things about rental is there is no style commitment; you are borrowing for one night only so you can go wild. Experiment – be whoever you want to be! And as it's so much cheaper than buying, you can afford to trade up. A Molly Goddard fuchsia ballgown? Yes, please. 
Fashion's rental sector is booming; Business of Fashion expects it to grow from $1.2 billion in 2020 to $4.4 billion by 2025. But it is not without its carbon footprint: couriers deliver and collect and there's cleaning involved with every wear. However, cleaning processes are evolving: most rental companies now use ozone cleaning (no water, less energy), and most rental outfits are stored in warehouses with shared transport. Rent the Runway calculated it had prevented 1.3m clothes going to landfill (by replacing purchases with 'hires'), and taking into account transport, cleaning and end of life, found each rental created a three percent reduction in CO2 emissions. As it is in the interest of rental companies to prolong the life of each item, you can also rely on robust mending and care services. 
So where to go? My Wardrobe HQ now has Burberry as a partner, and you can even rent current season looks. For the ultimate fashion friend's wardrobe, try By Rotation, where stylish women rent out their own closets. There you can hire Dame Helen Mirren's red carpet gowns, Lady Amelia Windsor's pieces and the wardrobe of influencers like Abisola Omole. You'd be in good company, too, with the likes of Matilda Goad and Dina Asher-Smith renting pieces from the platform.
For something really rarefied, try Cercle. Founded by Coco Baraer Panazza, bon viveur, fashion lover and the daughter of a French-Italian seamstress, she has curated a collection of entirely unique and treasured pieces. Getting on Coco's list is not hard, and soon you are invited to her Maida Vale apartment for champagne and dressing up. Coco specialises in the extraordinary, whether that's rainbow sequin palazzo pants, couture organza jump suits or matching silk pyjamas. With Coco you can be whoever you want to be – just like Cinderella.