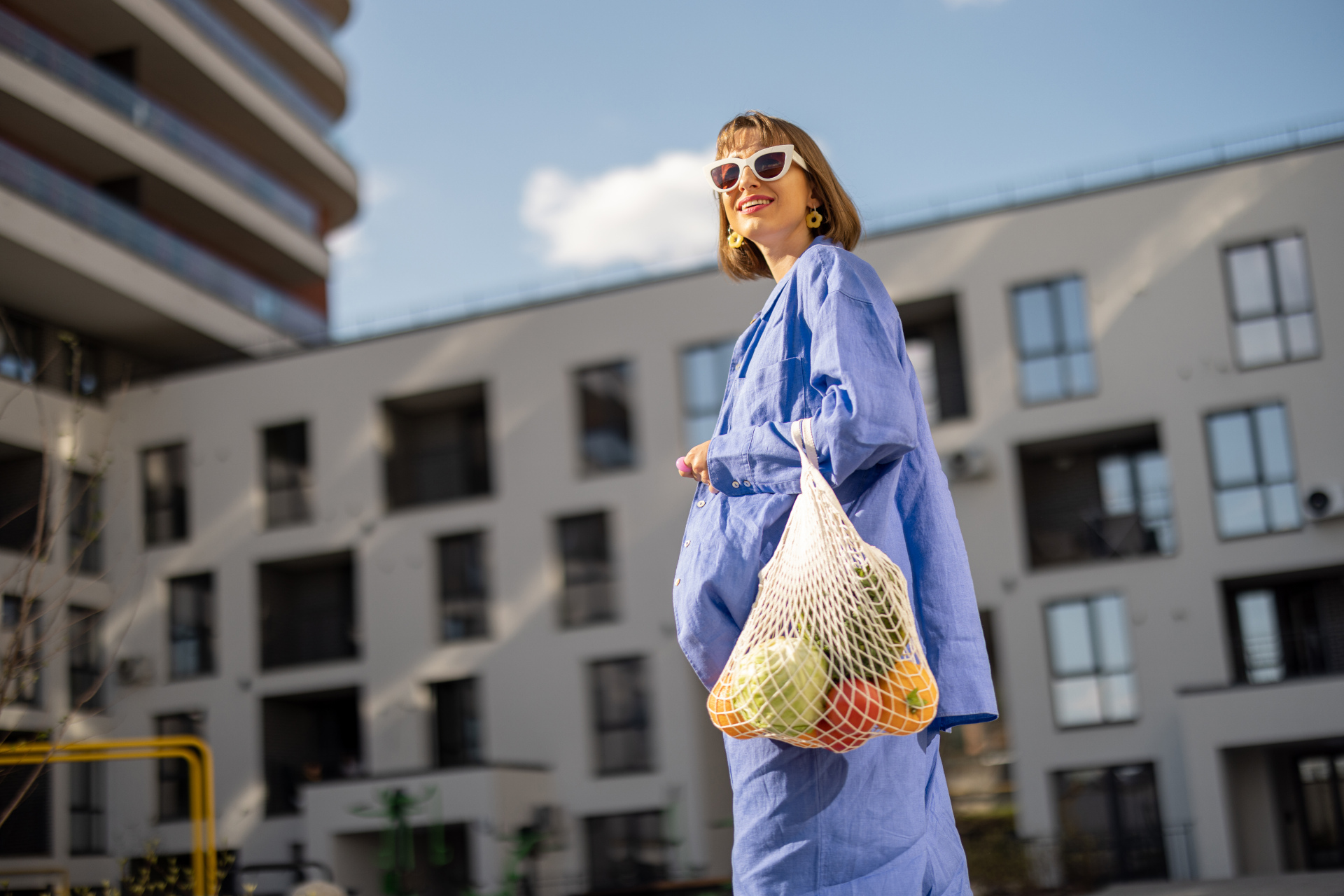 Move Over Hot Girl Summer, 2023 Is The Year Of Hot Sloth Summer
This trend puts the 'less' in effortless
The TikTok literate amongst us will know that the platform is a treasure trove for discovering niche trends, or 'cores', especially ones that revolve around quirky characters and narratives. Following in the footsteps of this year's general 'meh' attitude (the hustle lifestyle has been firmly left in 2022), we're expecting a lazy girl summer – or, more accurately, a hot sloth summer.
The Country & Town House Responsible Buyers' Guide
What Is Hot Sloth Summer?
Hot sloth summer, or sloth girl summer, is a micro-movement dedicated to taking things at your own pace. Rather than meticulously plan out her summer, the sloth girl is lethargic; she sleeps all day, pulls on the clothes closest to the bed, spends her money as she pleases and strives (but never tries) to be quietly iconic.
TikTok creator @samcity_, who is known on the platform for breaking down viral trends, sums it up pretty nicely in the video above: 'Sloth girl summer is the opposite to hot girl summer, where we don't give one single f**k, and live stress-free, carefree lives.'
It's been pointed out that that the trend is very similar to (also charmingly named) rot girl summer, which is described as 'hot girl summer but for girlies that just rot cutely in their room all day' by Urban Dictionary. Sloth girls, like rot girls, are here for a chill, low-maintenance summer, preferably wrapped in blankets and with their favourite snacks. They don't feel the pressure to live their best lives in summer only – they prefer to create a good vibe year-round.
'She's the one who's inside all day,' explains TikToker @umgabi. 'She's in sweatpants even though it's 90 degrees. She wants the blinds closed, she's snacking, she's watching Netflix. She gets a lot of hate, but I think that a sloth girl summer is fine. It's your prerogative to be a sloth.'
What Does This Mean For Fashion?
But what does hot sloth summer look like from a fashion perspective? While the sloth girl's natural habitat is, naturally, her bedroom, she does venture out on occasion – and when she does, her wardrobe is on her terms.
View this post on Instagram
Whether reaching down to scoop up her favourite sweatpants (conveniently place in a heap at the foot of the bed), pulling on her throwback Uggs or simply rolling out of the house in the same PJ bottoms she wore to binge watch her favourite, sloth girl summer fashion is all about lethargic dressing. Throwing on old loungewear you've had for a decade, pulling your hair up without meticulously brushing it and even forgoing trousers because you can't be bothered to dig them out of your wardrobe. There are no heels, no suits and certainly no f**ks given.
Some famous faces you might have noticed embracing their hot sloth summer include actress Sophie Turner, who took to Instagram to share her love of her LV bag in PJ shorts, a vest top and messily braided hair, street stylist Lucy William, who took a stroll in the UK capital in pink cotton PJ bottoms and flip flops, and even supermodel Bella Hadid, who was seen out and about in mini Uggs and a pair of white briefs as trousers.
Ready to slow things down this season? Let the summer of slothing begin.
Featured image: Getty Images