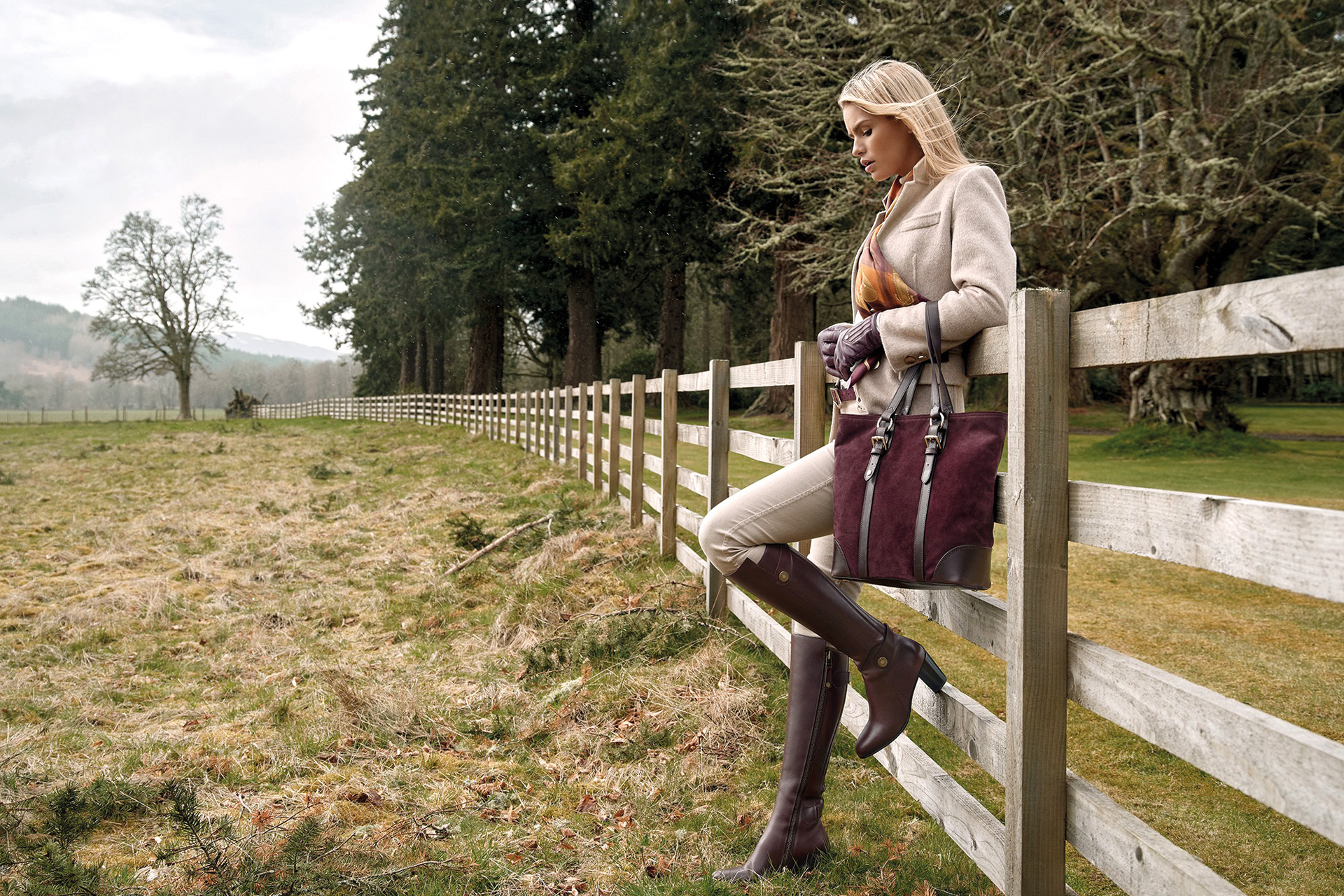 How Fairfax & Favor Became a Fashion Brand With A Philanthropic Twist
---
Fairfax & Favor is a Great British Brand 2023
Fairfax & Favor is an entry in our Great British Brands 2023 book. 
Fairfax & Favor: Great British Brand 2023
'We celebrate our tenth anniversary in May, and are proud to have raised over half a million pounds for various charities, like Breast Cancer Now and NHS Charities Together. We thought 2022 would be easier than 2021, but Brexit issues have had a massive effect on our supply chains. Though we are factory-ready, it has been fairly frustrating getting hold of our zippers from Japan. The other challenge is competition from bigger brands, moving back to Europe to speed up their manufacturing. This has driven up factory prices, so we've had to raise ours. Despite all, we will go on being the best we can, continuing to deliver great service and products. 
'Our customers turn to us for presents at Christmas, anniversaries and birthdays and we've expanded our offering to be all-year-round, with sandals and trainers, which turned out to be bestsellers. We also added a lovely suede trench coat to our Autumn/Winter 2022 collection. We attended the Kentucky Horse Trials in America, where the brand is really starting to take off. At home one of our biggest successes was our collaboration with Le Chameau – The L'Alliance, which launched at the Game Fair. In the retail sphere, we bucked the trend, opening rather than closing stores, going from one in Norfolk, to four more in Stamford, Helmsley, Stow-on-the-Wold and Marlow. 
'Our Fairfax & Favor Club, a private Facebook group has over 85,000 followers and growing. Despite inevitable economic gloom, our spirits will not be dampened! We'll ensure we keep giving our customers fun, whether hiring a magician at a Game Fair or buying a racehorse and setting up a racing club syndicate for them. We'll always take a less traditional approach to running our business, aiming to be a lifestyle brand and much more than just a shoe shop.' Felix Favor Parker, Founding Director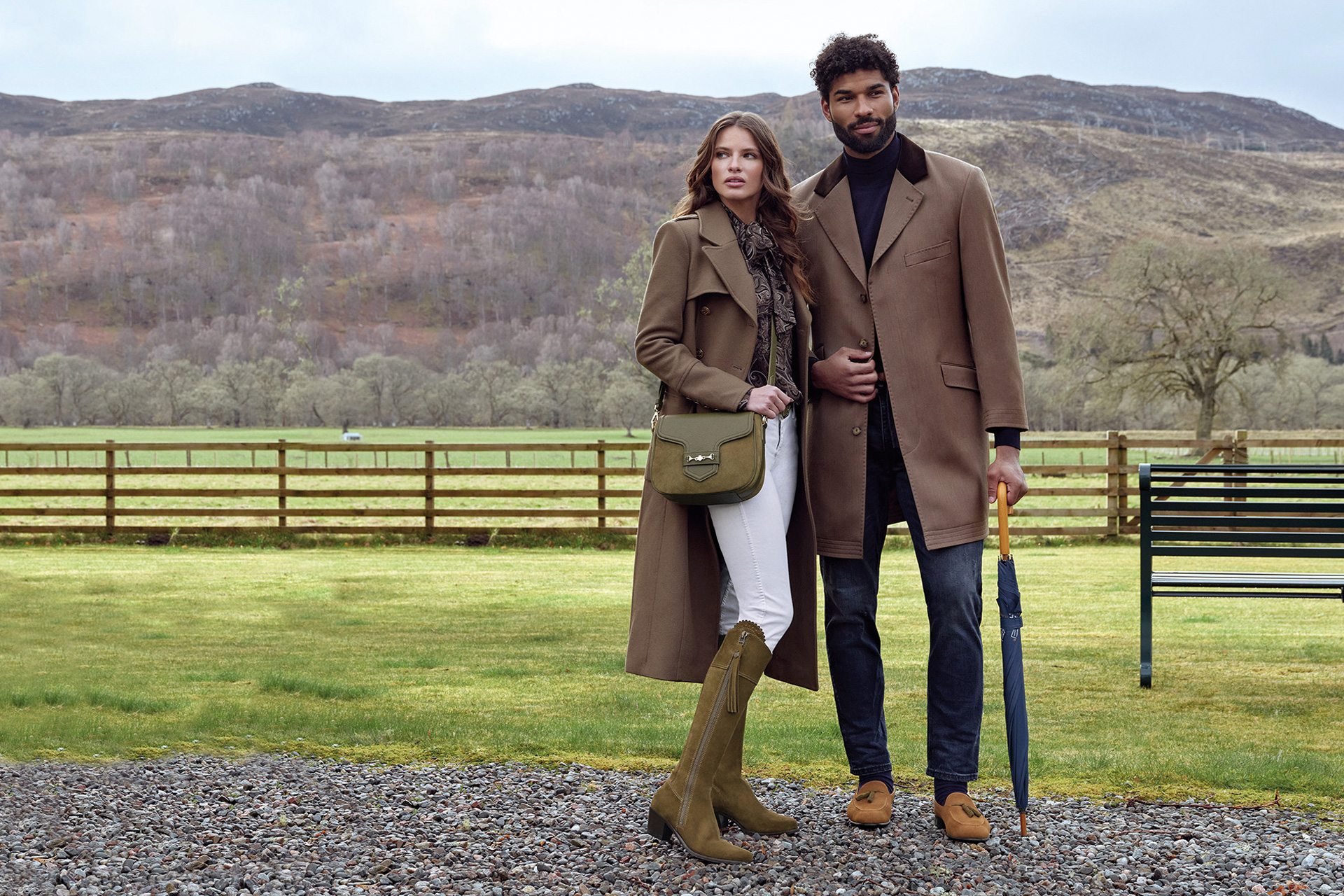 Brand Timeline 
2013
Founded by Felix Favor Parker and Marcus Fairfax Fountaine. They have a trade stand at Holkham and launch Regina boot. 
2015-2017
Stand at the Game Fair. Launch first bag, the Windsor. In 2017, win Best New Footwear Product at Shooting Awards.
2019-2020
Store opens in Holt. Win Best Luxury Brand of the Year. Launch first clothing products.
2021
Win gold at the SME Positive Impact Awards. Store opens in Stamford. 
2022
Stores open in Helmsley and Stow-On-The-Wold. Raised £589,460 for charity.
DID YOU KNOW 
Fairfax & Favor is the combination of the two founders' middle names, Marcus Fairfax Fountaine and Felix Favor Parker. 

The first ever pair of Regina boots can be found at the Holt Store, alongside the desert boots worn by Liam Neeson, an early fan. 

Other fans include Zara and Mike Tindall, Gordon Ramsay, Charlotte Hawkins, Francesca Cumani, Kit Harington, Jodie Kidd, Clare Balding, the Duchess of York and Liz Earle. 

In over seven years Fairfax & Favor has raised £301,280.30 for Breast Cancer Now and a total of around £500,000 across other charity initiatives. In 2020 it was the ninth highest fundraiser for NHS Charities Together, with its blue tassel campaign. 

The new Norfolk warehouse will increase storage space by more than six times to 62,000 sq/ft and has capacity for 230,000 items, compared with 96,000.
FAIRFAX & FAVOR
Narford Hall, Kings Lynn, Norfolk, PE32 1JA